Locals Complain About Flagstone Project Hindering Traffic Flow and Tourism
Jan 30, 2015 January 30, 2015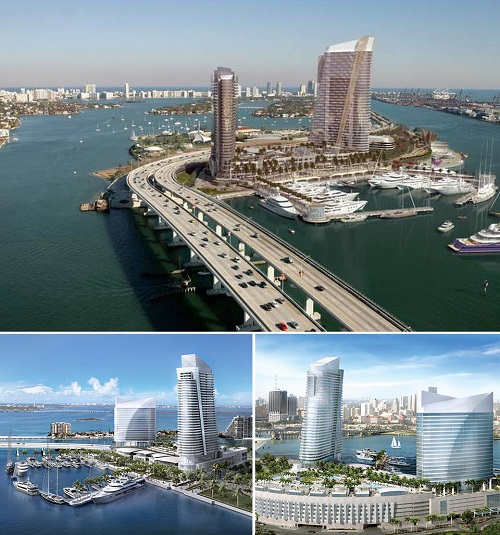 Residents of Miami Beach spoke out against the controversial Flagstone Island Gardens project at the Miami Beach commission meeting on January 14th.
Commissioners were willing to spend $200,000 studying traffic in order to analyze the impact of the long-awaited mixed-use project. Flagstone Island Gardens would be on Watson Island, and would include a luxury hotel, upscale retail shops, and a marina for yachts of all sizes. The project is being created by Turkish developer Mehmet Bayraktar.
Many locals raised their concerns about traffic problems on the MacArthur Causeway being caused by the Flagstone project. They argued that traffic would gridlock the causeway, which could hurt tourism.
In addition, residents also complain about the changes Flagstone has made to its plans. A recent revision will add 60% more parking with 140,000 square-feet of extra restaurant and retail space.
"It's premature in the fact that we have not started the review of the modifications," Cesar Garcia-Pons, deputy planning director for Miami said. He also noted that the application is not finished as of yet.
Source: therealdeal.com
Photo credit: Island Gardens - therealdeal.com
Share your thoughts with us
Sign up now
Get news and updates delivered to your inbox