Lone Bidder Once Again Bids for Renovation of Miami Beach Convention Center
May 21, 2015 May 21, 2015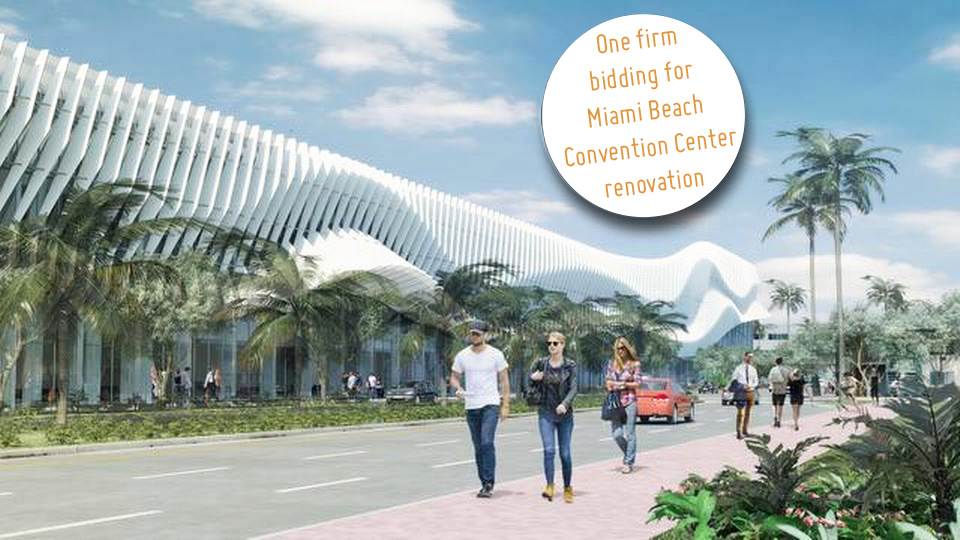 The City of Miami Beach is once again disappointed with the requests for bids on the much anticipated renovation of the Miami Beach Convention Center.
As it happened before, only one firm, the Clark Construction Group, bid to contract the project. This scenario is almost a mirrored image of what happened earlier in the year when one construction firm, Clark Construction Group, bid for contracting rights then too.
The City Commission was disappointed with the lack of competition for the convention center, so they changed it where a "construction manager at-risk" firm would be chosen by competitive bidders. The firm that won the bidding would negotiate a price with Miami Beach and begin subcontracting. However, Clark Construction Group was once again the lone bidder for the contract.
Maria Hernandez, project director of the convention center district, said that she is disappointed in the lack of competition, but plans to ask the commission if they will open Clark's sealed bid and see if the price is reasonable, and hopefully within the city's $500 million budget. "What we're hoping is that we're in a realistic range," she said, "We hope we're within the realm of possibilities."
Contracting firms, other than Clark Construction Group, were interested, but never submitted a proposal for various reasons. These firms include Skanksa USA, Turner Construction, and Coastal Construction.
Source: miamiherald.com
Photo credit: Rendering - miamiherald.com
Share your thoughts with us
Sign up now
Get news and updates delivered to your inbox