Looks Like Lincoln Road's Having Some Work Done
Oct 15, 2015 October 15, 2015
And everyone's looking forward to the possibility of not having to sit on the fountains and store window ledges anymore as they propose to install public seating, new walkways, tropical flowers and designated outdoor art and performance spaces.
The Miami Beach City Commission has already seen this master plan that calls for widening the sidewalks, planting more trees, adding more outdoor cafés and enhancing a few of the streets that connect to Lincoln Road.
The city of Miami Beach hired James Corner Field Operations, creators of the High Line in New York and the Underline in Miami, to create an improvement plan for Lincoln Road and its adjoining streets. They hoped to liven it up, expand it, and make it a more pedestrian-friendly shopping and dining district.
"We are working on a new vision for Lincoln Road that not only enhances the aesthetic and social experience of the pedestrian mall but also leverages the amazing history and current-day ongoing success of the iconic Lincoln Road," Isabel Castilla, the senior associate and project manager for James Corner Field Operations said, "We envision an integrated district, animated by arts and culture, and attractive to both visitors and locals alike."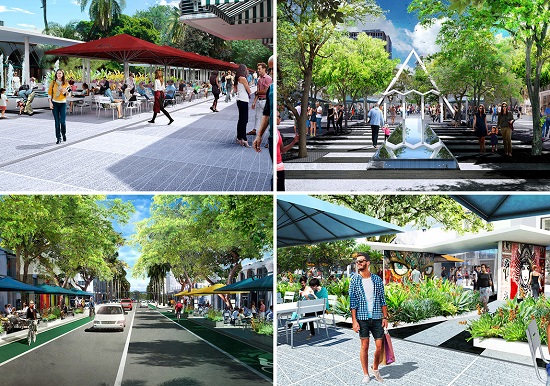 Source: therealdeal.com
Photo credit: therealdeal.com
Share your thoughts with us
Sign up now
Get news and updates delivered to your inbox