Luxury Condo Sales Buoying Miami Condo Market
Jun 10, 2020 June 10, 2020
The past few months, there've been quite a few predictions and discussions on what's going to happen to the real estate market in South Florida. With the pandemic changing most dynamics, it was hard to speculate where the market would go during these unprecedented times. While some predicted demand would shift to the suburbs, some said single-family homes would attract more buyers, some even predicted a complete fallout.
Taking stock of Miami's real estate market after more than three months of living with the pandemic, it seems buyers can't get enough of luxury condos. Here are some examples of deals we're seeing take place over the past 90 days and what's been fueling demand:


Miami's Recent Luxury Condo Deals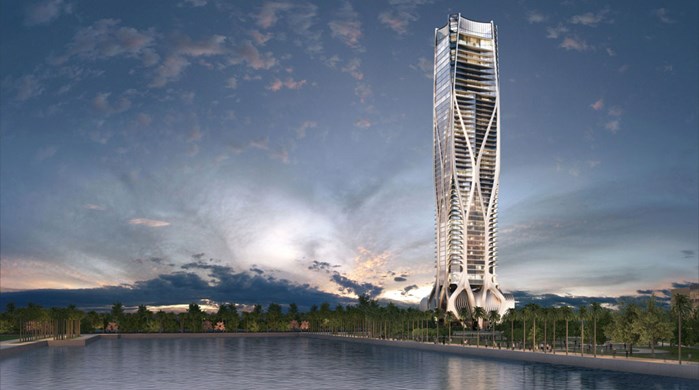 Rendering: One Thousand Museum

Downtown Miami's One Thousand Museum registered a total of $75 million in closings in the last 90 days. The figure is inclusive of David and Victoria Beckham's $19.8 million full-floor penthouse, Manchester United's Paul Pogba's $6 million condo, and an unknown New Yorker's $11 million penthouse. Going with the virtual trend, the luxury condo building also took to a no reserve, online auction at the end of May to sell a 36th-floor, four-bedroom penthouse.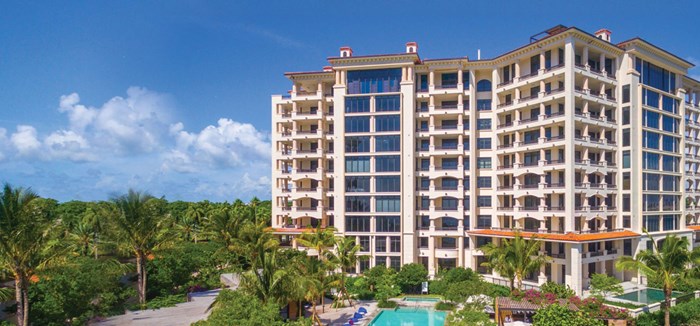 Fisher Island's Palazzo Del Sol closed on a $12.2 million condo sale during the first week of May. Sold after being listed for only 32 days, the five-bedroom, 7,630-square-foot residence made a profit of almost $4 million in four years (sold for $7.9 million in 2016). More recently, in the first week of June, the waterfront building closed on another $13.5 million sale of a 4,738 sq. ft. luxury condo.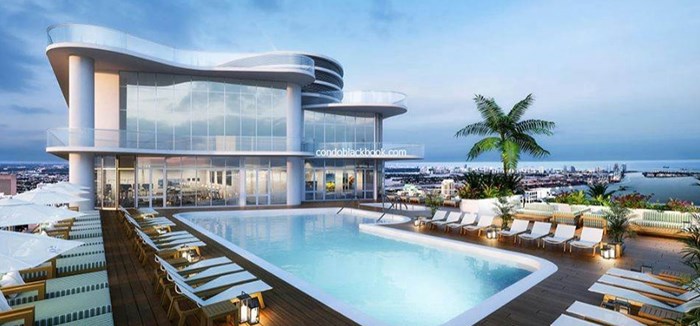 Rendering: Brickell Flatiron

Brickell Flatiron was not far behind either, registering $31 million in four, upper penthouse sales since March. With approximately 98% of its 527 units sold to a variety of buyers worldwide, the luxury condo building has only one penthouse unit left for sale. The 62nd-floor penthouse, currently listed for $9 million, is a furnished, two-story, 4,633 sq. ft., four-bedroom residence with expansive terraces extending from each exterior room to enjoy the panoramic Bay and city views outside.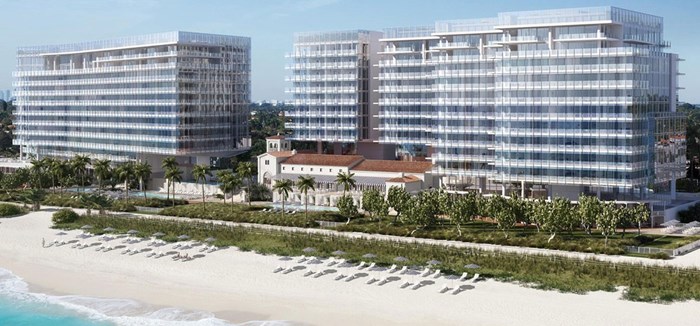 Four Seasons at the Surf Club

Surfside's Four Seasons at the Surf Club registered an $8 million closing on a four-bedroom residence snagged by pop singer and actress Thalia along with her Chairman husband Tommy Mottola of the Mottola Media Group.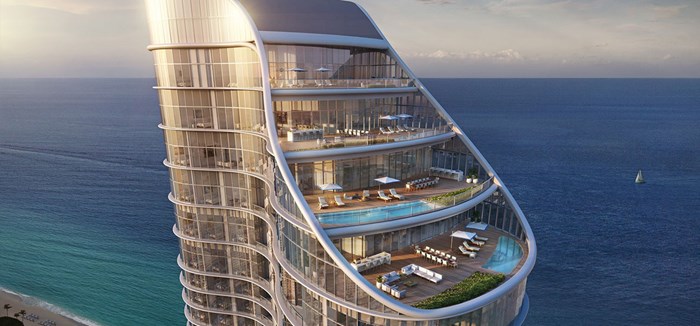 Rendering: Ritz Carlton Residences in Sunny Isles

The Ritz Carlton Residences in Sunny Isles also had a $21 million sale on one of its four penthouses to a U.S. buyer. The unit, which spans the entire 51st floor, occupies 10,760 square feet.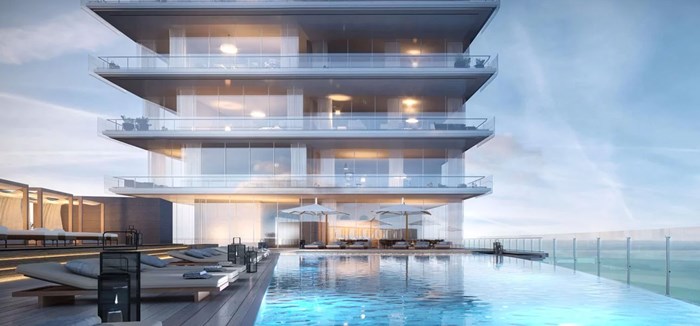 The preconstruction Aston Martin Residences also closed on four units totaling $8.75 million in the last 90 days, with the lowest-priced going for approx. $2 million.
And this is just the tip of the iceberg - there have been plenty more multimillion-dollar sales that were registered since March, telling that come what may, luxury condos are seeming to have some immunity to any market fall-out.


Who's Buying?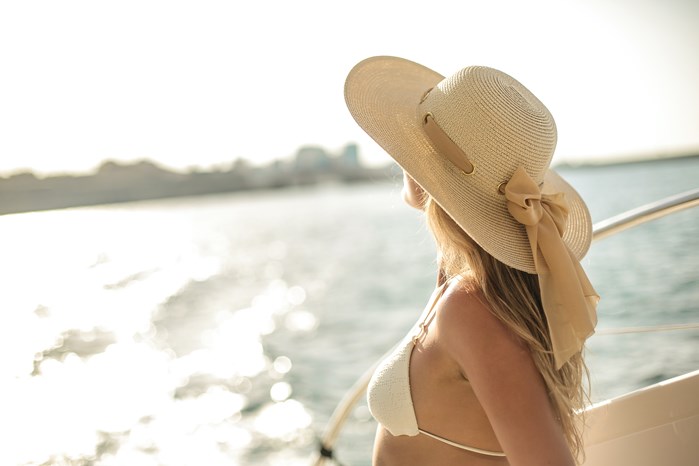 Quite frankly, luxury condo demand has been equally sourced from Florida, other domestic buyers from within the country, and international clientele. For instance, out of the four Aston Martin units mentioned above, one was bought as a primary residence by a Floridian, while the rest were bagged by buyers from Colombia and Mexico to be used as vacation homes.
There has also been an increase in demand from New Yorkers, to whom Miami appeals as a less densely packed city post-COVID with a great beach lifestyle and a far more temperate climate.


Why buy Luxury Condos in Miami?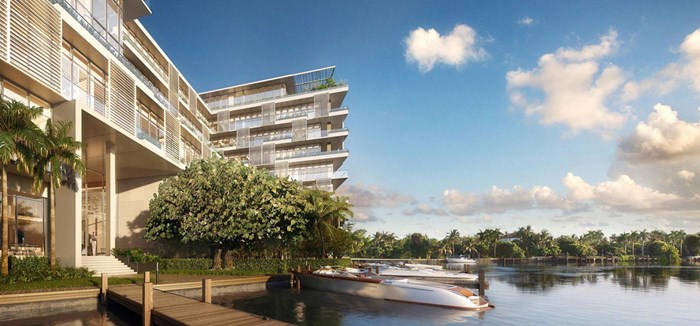 Except for the obvious appeal of the South Florida lifestyle, here's looking into a few factors that make luxury condos in Miami a hot commodity:

Natural Virtual Transition
Realtors in Miami have long been selling site-unseen, considering the number of pre-construction projects that debut each year. Armed with floor plans, virtual renderings, and video tours, agents here have always used online tools to market properties. So, when the pandemic hit, it was natural for most to transition to the online platform for every aspect of the homebuying process.

Incentives and Price Adjustments
Always trying to stay relevant in the current market scenario, sellers resorted to playing up incentives and discounted pricing to appeal to buyers. For instance, the sales team at Sunny Isles' Armani/Casa offered gift cards worth $25,000 to each buyer, redeemable for furniture by the brand. Design District's Quadro played up low interest rates and its short-term rental program to keep buyers interested.

More Square Footage and Outdoor Space
Luxury condos happen to pack in the convenience of living in a condo along with the square footage of a single-family home – an unbeatable combination for home buyers with a multimillion-dollar budget. For instance, condos in One Thousand Miami start at approx. 4,600 sq. ft.
Also, most luxury condos have oversized terraces and summer kitchens designed for al fresco dining, yoga, meditation, have a private garden, or even private pool. You can read more about Miami condos with amazing outdoor spaces, here.

Amenities Built for the Future of Luxury
Miami's luxury condos are built for the future. Developers take note of buyer demand and try to go beyond the average pool and gym combo. There are condo buildings with their own helipad (One Thousand Museum), Formula One racing simulator (Estates at Acqualina), soccer field (Paramount Miami Worldcenter), and flying car port (again Paramount).
With the above keeping buyers engaged, it is no wonder that more and more pre-COVID deals are coming through and we've seen fewer sale cancellations despite COVID-19. In the second half of the year, we'll be watching to see how Miami's luxury condo market maintains its momentum.


---

If you are interested in a Miami or Miami Beach condo, or are considering selling your condo, please give us a call or send us an email. We're here to help guide you through all of your real estate needs.
Share your thoughts with us
Sign up now
Get news and updates delivered to your inbox