Making Way for New Royal Caribbean Cruise Ship at PortMiami
Sep 22, 2015 September 22, 2015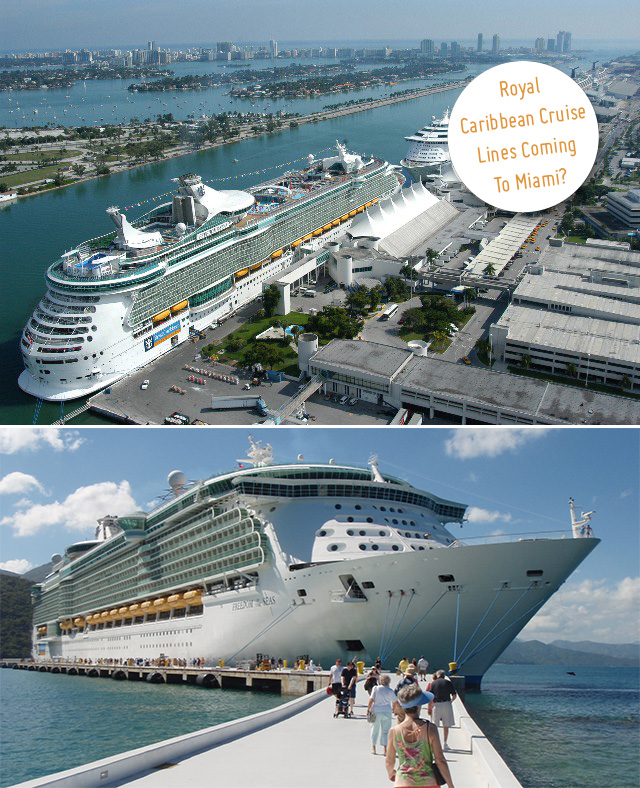 Royal Caribbean Cruises could be making moves at PortMiami soon. A deal is in the works for a partnership to build a port for a new ship.
The cruise line has come up with plans to fund, design, create, and operate a new cruise terminal in the northeastern section of PortMiami. They'll need a preliminary approval vote from Miami-Dade County Commission, however. Votes have already been cast and verdicts will be released soon.
The proposal asks for a lease between 20 and 60 years, which is "an extraordinarily long period of time," according to Kevin Lynskey, deputy port director at PortMiami. He added that the berth will be about 1,300 feet long, which could fit "an Oasis and then some" in reference to the Oasis of the Seas, a ship owned by Royal Caribbean International, noted to be one of the largest cruise ships in the world.
Omitted from the deal is a list of the ships that will be coming to port. PortMiami and Royal Caribbean, however, have already expressed their desires to house a few megaships in Miami.
If the plan is accepted, a new cruise Terminal A will be in operation by the end of 2018.
Source: thenextmiami.com
Photo credit: thenextmiami.com
Share your thoughts with us
Sign up now
Get news and updates delivered to your inbox