Malaysian Project Group Moving Slowly Due to Red Tape
May 15, 2014 May 15, 2014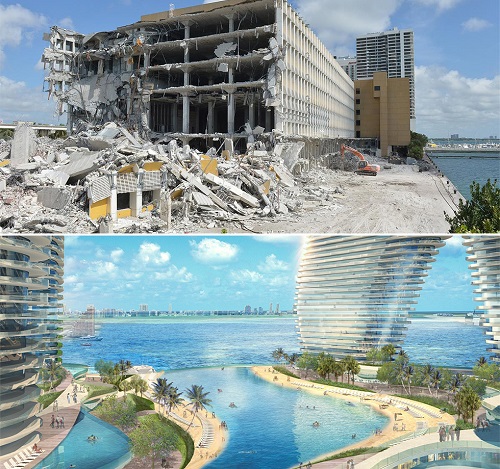 While other developers are taking advantage of the property boom in the Miami area, one landholder group continues to sit quiet. For now.
The Genting Group, Malaysian-based gambling giant, decided to lift their plans for a 5,000 room casino resort after red tape caused by Florida's legislation. However, they have decided to create a traditional mixed-use condo development. The group has reached many roadblocks, but plans on developing the ultimate resort destination in the heart of Miami Beach.
Their proposition, Resorts World Miami will include 500 hotel rooms, many shopping outlets and restaurants, and a possible smaller scaled casino, all in one complex.
In 2011, Genting purchased about 30 acres for over $420 million, including the Omni complex off of Biscayne Boulevard, the former Miami Herald property, and the historic Boulevard Shops on Biscayne.
On January 9, Genting announced their bid to use the Broward racetrack's casino license, currently not in use, to open a 2,000 machine slot parlor in the Omni complex. The deal is believed to be a long shot, and many expect the transfer is not to be approved. Additionally, the 2010 gambling agreement with the Seminole tribe may cause provisions to come into play if there is a transfer, which would stop $140 million in payments to Florida if casino activities expand past current standings.
Source: miamiherald.com
Photo credit: Miami Herald - miamiherald.com
Share your thoughts with us
Sign up now
Get news and updates delivered to your inbox