March 2021: Spring is Full of Fun Things to Do in Miami
Feb 24, 2021 February 24, 2021
It's springtime and the best time of year to enjoy the outdoors in Miami! As more and more events hit the ground with safety guidelines in place, our list of in-person events continues to grow this spring. Choose from a variety of music festivals, art experiences, health and wellness deals, and more to make the most of this fine weather and get into "spring" mode.
And yes, the Miami Open is returning this year, so all you tennis fans can look forward to catching their favorite stars in action again (with appropriate social distancing and safety guidelines in place). Here's diving into March 2021's stellar lineup of events in Miami:


---
March 2021: In-Person Events in Miami
---
Various locations across Miami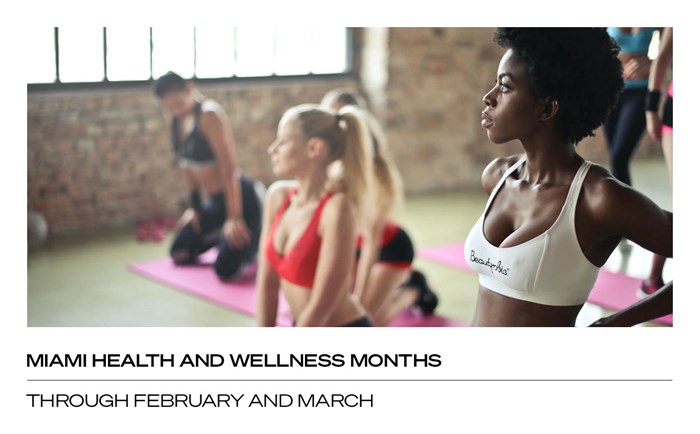 Continuing on from February, you have one more month to enjoy scores of health and wellness deals from some of the finest institutions in Miami. From manicures to massages, acupuncture to ancient yoga, biking to beach retreats, and much more is on offer this month. Indulge in a Shop and Spa Day with the Ritz-Carlton South Beach, enjoy 50% off on a Wellness Acupuncture Package, relax with an Aquanox Detoxifying Cleansing Facial Special, Ride like a Local with a picnic basket and more from Kimpton Angler's Hotel South Beach, or Rise & Vibe with a special yoga package from the Thesis Hotel. Regardless of what helps you unwind and stick to your fitness goals, you'll find it all here!
Online and in-person – venue TBA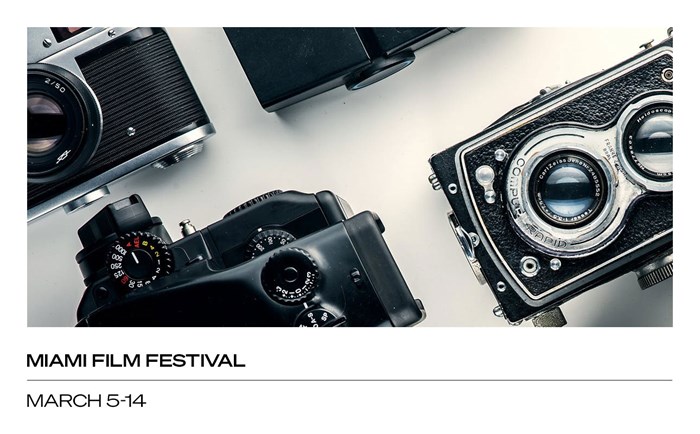 Save the dates for the virtual plus in-theater presentation of the 38th Annual Miami Film Festival by Miami Dade College. This year's flagship 10-day festival is set to feature films from Academy Award winners and nominees such as Fernando Trueba, Agnieszka Holland, and Majid Majidi. The movie lineup will include the seven contenders of the "Best International Feature Film Oscar'' category this year. Actor Javier Cámara is also set to receive the festival's signature Precious Gem Award for his performance in the Colombian entry El Olvido Que Seremos this year, ahead of its US premiere at the festival.
9301 Collins Avenue, Surfside Community Center, Surfside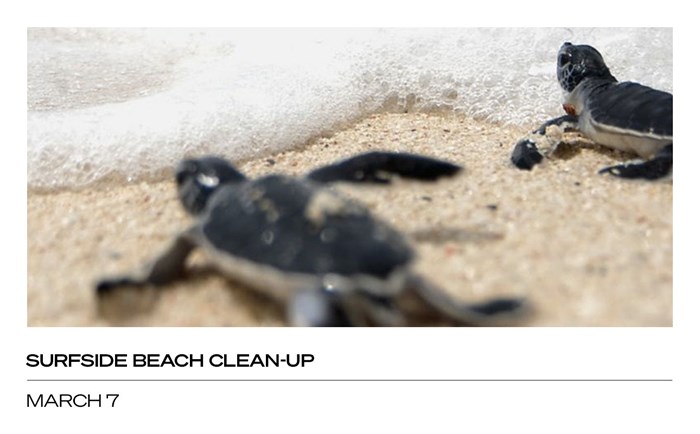 Be one of the first 30 families to help clean up your community beach in Surfside! A great green initiative to involve the kids in, make sure to register early and bring along your masks, water, sunscreen, sunglasses, and hats. Post clean up, you can choose to head elsewhere or enjoy the labors of your love on a clean, plastic-free beach.
1300 Biscayne Blvd, Thomson Plaza for the Arts, Adrienne Arsht Center, Downtown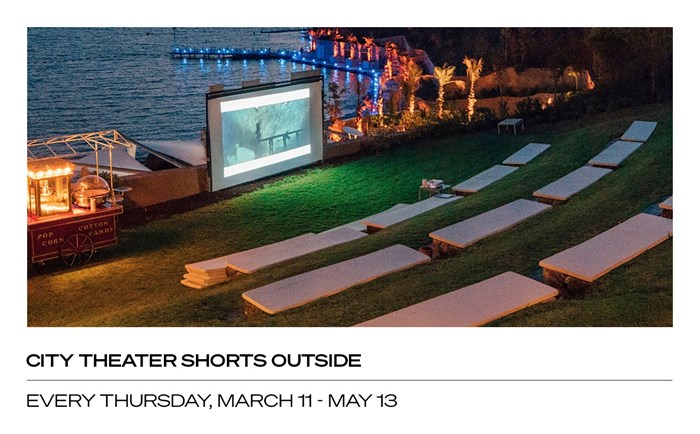 If you're in the mood for some casual theater that's light, hilarious, and provocative, then this series of outdoor shorts is for you! Taking place at the open-air plaza of the Adrienne Arsht Center, this fun three-day event delivers exciting storytelling in a socially-distanced setting. Your fresh and original shorts under the stars will be delivered by some of South Florida's finest actors, followed by interesting talk-back conversations with the artists.
10901 SW 24th St, Miami-Dade County Fairgrounds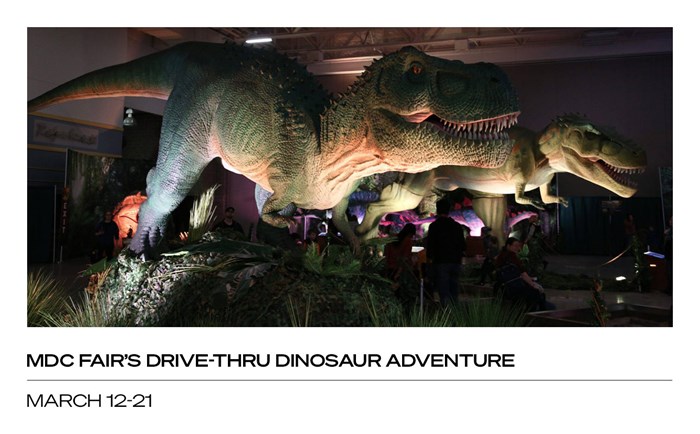 Take a fun tour with the kids through prehistoric times as you get tickets to this limited admission, drive-thru Dinosaur Adventure. Featuring 80 life-sized dinosaurs, have fun identifying and discovering new species such as the T-Rex, Velociraptor, Triceratops, Brachiosaurus, and many more. Each ticket is valid for up to 8 people, so make sure to bring along friends and family.
One Ralph Sanchez, Speedway Blvd, Homestead Miami Speedway, Homestead

Join in as an athlete or a spectator in this second, US-based middle-distance triathlon race by Challenge North America. Using the Speedway's tracks for its run and bike races, plenty of exciting events will unfold over this three-day Challenge that is a pre-qualifier for the main Championship. Male and female triathletes get to compete in the Miami Distance Pro Race, PRO-AM Sprint Relay Triathlon, 5k Walk/Run, a Junior Challenge Triathlon and much more to prove their mettle. With exciting side events and an awards ceremony planned after the main event, it's a great way to spend a spring weekend with the family.
1300 Biscayne Blvd, Peacock Foundation Studio, Adrienne Arsht Center, Downtown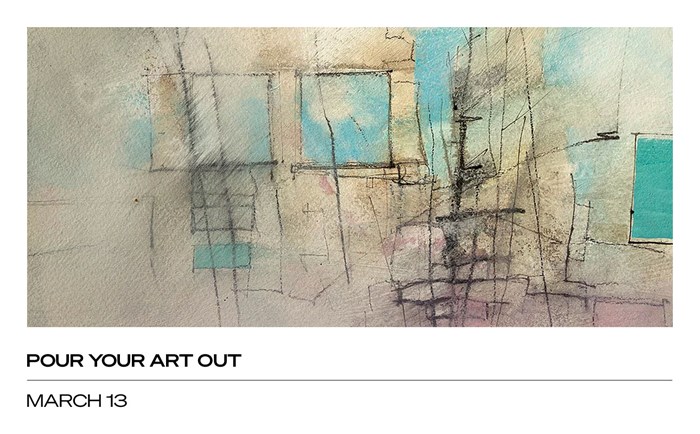 This series of 60-minute artmaking sessions at the Arsht Center is designed to help your little ones unleash their inner artist. Hosted by Angela Bolaños, kids aged 7 to 12 are guaranteed lots of fun as they learn the subtle art of watercolors using materials found at home. Free to make their own abstract compositions, kids will receive an art kit upon arrival and get to take their artwork home. Guardians can join in the fun as well one guardian admission will be complimentary per child.
1300 Biscayne Blvd, Adrienne Arsht Center, Downtown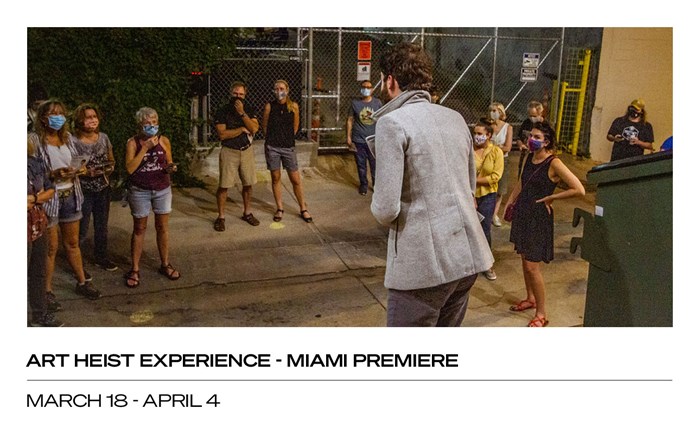 Art Heist Experience - Photo courtesy Art Heist Experience

Another great event hosted by the Arsht Center, this is the premiere event of the Art Heist Experience in Miami. A new kind of outdoor interactive theater experience, no two events are the same and you (plus your group) get to solve a real-life art heist. Join in the socially-distanced fun of cracking the biggest art heist in history, where two thieves disguised as police officers stole 13 works of art worth $500 million. The art and thieves remain at large even today.
18501 NE 22nd Avenue, Greynolds Park, North Miami Beach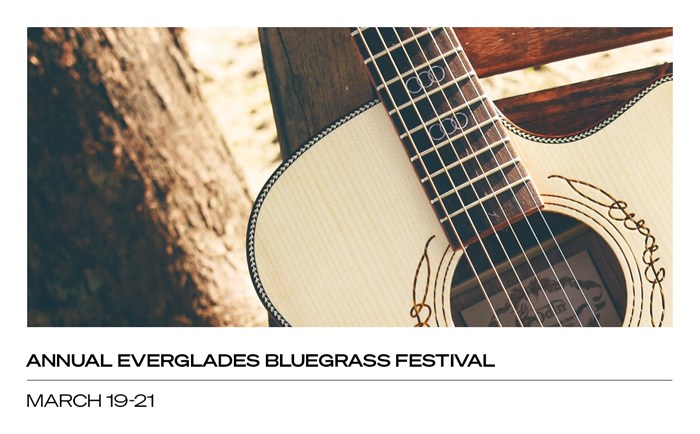 Spend a fine spring evening (or three) listening to foot-stomping bluegrass music at Greynolds Park. Presented by the South Florida Bluegrass Association, the performance lineup this year includes the likes of Alligator Alley, Cliff & Friends, Greener Grass, Jacksonian Music Factory, Jamie and the Last Hippies, The Wondering Hours and many more. It's three fun and sun-filled days of enjoying the country's musical heritage, community outreach, and simply jammin'.
347 Don Shula Drive, Outdoor Tennis Campus, Hard Rock Stadium, Miami Gardens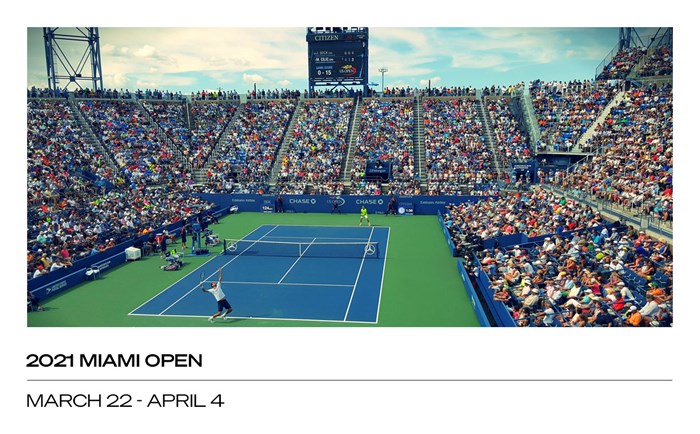 It's back! The hottest tennis event of the year is taking place at the Hard Rock Stadium again this March, with just a few changes to keep you safe from COVID-19. Catch all your favorite stars and more in action like Novak Djokovic, Rafael Nadal, Stefanos Tsitsipas, Daniil Medvedev, Roger Federer, Ashleigh Barty, Naomi Osaka, Simona Halep, and Serena Williams. Save your seats soon as only limited packages are open for purchase.
Multiple venues across Miami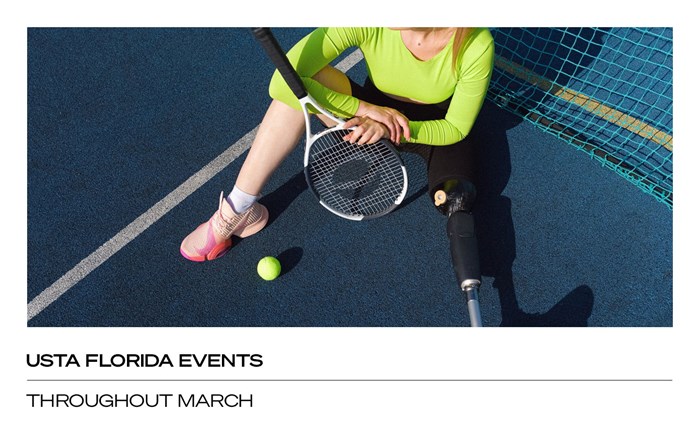 Tennis lovers, if you can't get into the Miami Open, or still want more tennis, get your game on at USTA's March lineup, which has something for all ages and skill levels. From tennis practice for the Special Olympics to USTA's Junior Circuit, a beginner's series for adults to Junior Championships, a Daddy Daughter Spring Break Smash to how to "major" in tennis, programs and events fill their spring calendar - making sure you're on your toes all month long.
16701 SW 72nd Avenue, Deering Estate, Palmetto Bay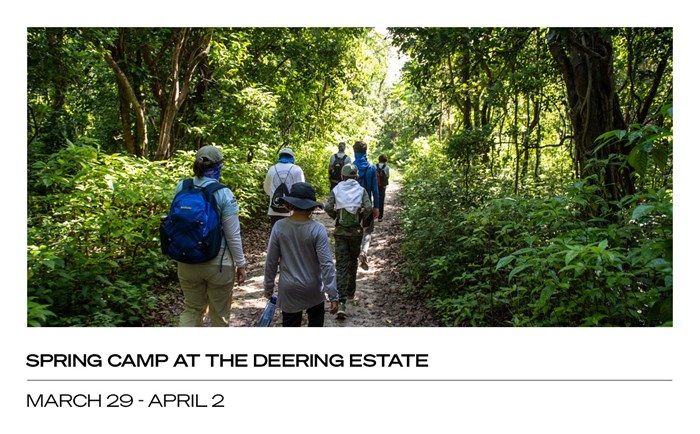 Let your little ones "Splash into Spring" as they camp at the Deering Estate. Every camp will feature a different theme and explore a different aspect of nature, helping little campers learn about different fields of science in a fun way. This 5-day session is designed to get kids aged 6 to 14 to "splash" into the world of marine biology with activities such as catching critters, dissections, and fishing.
For adults looking to enjoy the regular events offered at the Deering Estate, you'll be glad to know that their March lineup includes: the Sunrise Clear Kayak Adventure, Nature Photography, an Afro-Fusion Dance Class, Night Hike & Campfire, a Bird Walk, Sit Spot Meditation, a Birds of Biscayne Boat Cruise, and more.
10901 Old Cutler Road, Fairchild Tropical Botanic Garden, Coral Gables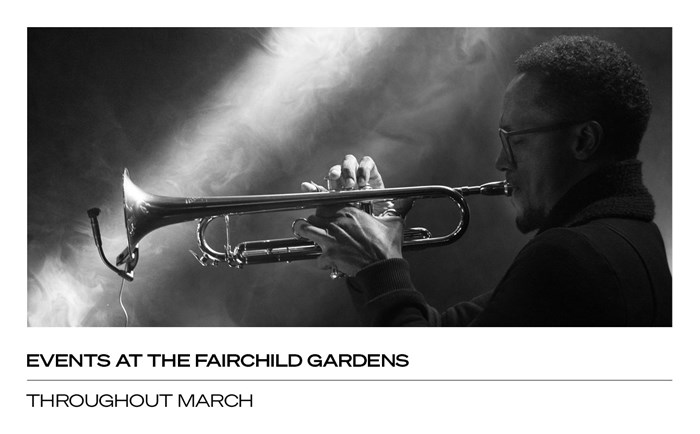 From artmaking to growing pretty orchids and dog-friendly fun, here are some of the top events taking place at the Fairchild in the month of March:
You can browse through the Fairchild's complete list of events with dates, here.
2000 Convention Center Drive, Miami Beach Botanical Garden, South Beach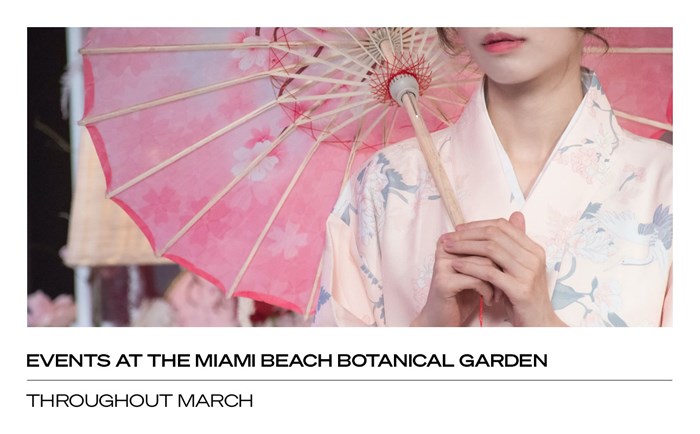 From art to yoga and a spring festival, take your pick of these fun and outdoorsy events at the 3-acre Miami Beach Gardens:
---
March 2021: Virtual Events in Miami
---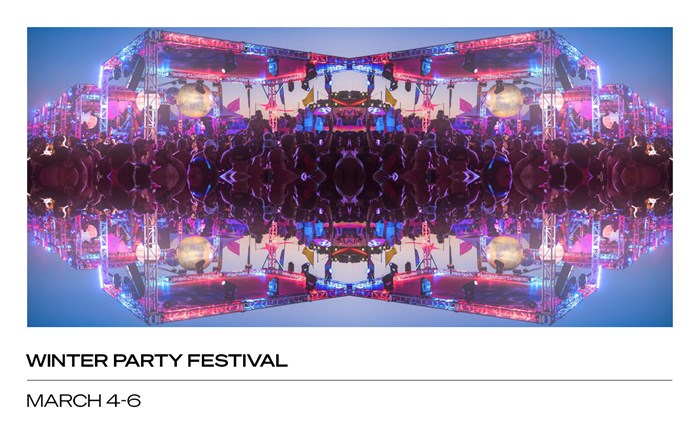 There's good news for all those who missed Miami's staple lineup of music festivals last year. While some are postponed to 2022, the Winter Party Festival is going virtual this year, so you don't miss a beat.
Taking its DJ sets online, enjoy the free to register Welcome Reception hosted by drag superstar Tina Burner on the 5th. Ready to turn up the heat next, on March 6, will be the free-to-register Twitch Takeover by DJ Deanne, DJ Calagna, and DJ Abel – all known for their exceptional house beats. And saving the best for the last, an international all-star DJ lineup inclusive of Dan Slater, Joe Gauthreaux, Rick Braile, Dani Brasil, and Alex Acosta will be rocking the main event, so you get to enjoy a full-scale concert from the comfort of your happy place and good vibes at just $10.
Free Virtual Yoga Classes: Every Tuesday and Thursday
Get going with your yoga practice at home, as Bayfront Park's free live classes continue being streamed on Zoom. Get the Zoom ID and password here to join others like yourself every Tuesday and Thursday and enhance your wellbeing from the comfort of your home.
Also, since the jury is out on whether Coconut Grove's Annual Miami Sailing Week will take place or not, we suggest you keep an eye on here for updates.


---

Love to hear about the latest things to do around Miami? Connect with us on Instagram, Facebook, or Twitter to stay in the know!
Share your thoughts with us
Sign up now
Get news and updates delivered to your inbox