March 2021: Top Things to Do in Fort Lauderdale
Mar 01, 2021 March 01, 2021
Spring is in the air and it couldn't be more beautiful to visit all the beaches, parks, and recreation spots in Fort Lauderdale that are open for the public. This is truly one of the most sensational times of year when the breeze is fine, water is inviting shades of azure and turquoise, and there's a general sense of playfulness in the air (just don't forget your face covering).
So if you're looking to add more color to your March calendar, we've put together a list of top events around Fort Lauderdale and fun things to do that will give you that extra nudge to head outdoors. From art classes to a food and wine festival and a dog-friendly fundraiser, the roster of events is quite versatile this month. You'll also find suggestions for virtual events you could enjoy from home or favorite happy place. Read on for details:


---
March 2021: In-Person Events in Fort Lauderdale
---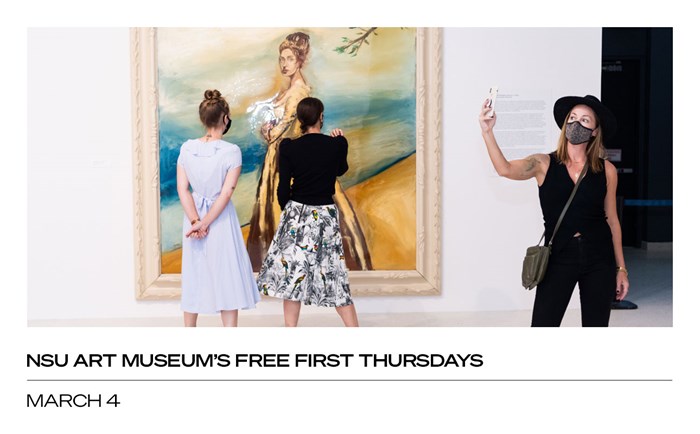 Get back to the art scene with the free "Sunny Days" initiative by the NSU Art Museum. Turn up for free admission to the museum between 11 and 5 pm on the first Thursday of the month and enjoy a 2-for-1 Happy Hour on wine and beer all day long. I Paint My Reality: Surrealism in Latin America and William J Glackens: From Pencil to Paint are the running exhibits as of the writing of this blog post.

Acrylic Workshop: Every Thursday, March 4 – April 8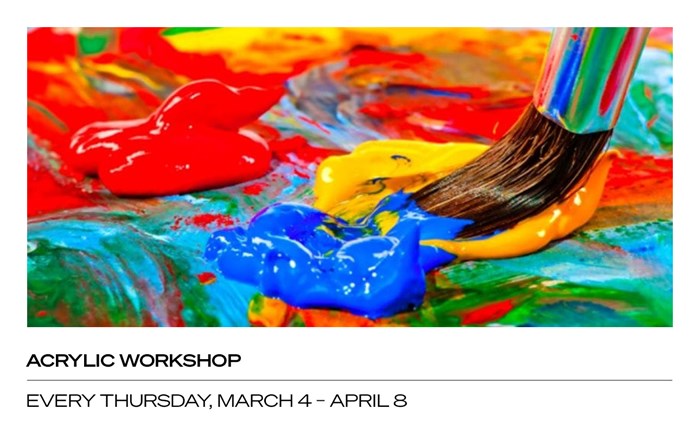 900 N Birch Road, Bonnet House Museum & Gardens, Fort Lauderdale

Master the fine art of acrylics with Bonnie Opie at this historic estate. Save the date for this six-week workshop that welcomes beginners and advanced painters alike. Explore the different ways in which you can express yourself using acrylics, while learning the basics of design, composition, shape, line, color, and more via effective demos and critique.
2855A Coral Springs Drive, Coral Springs Museum of Art, Coral Springs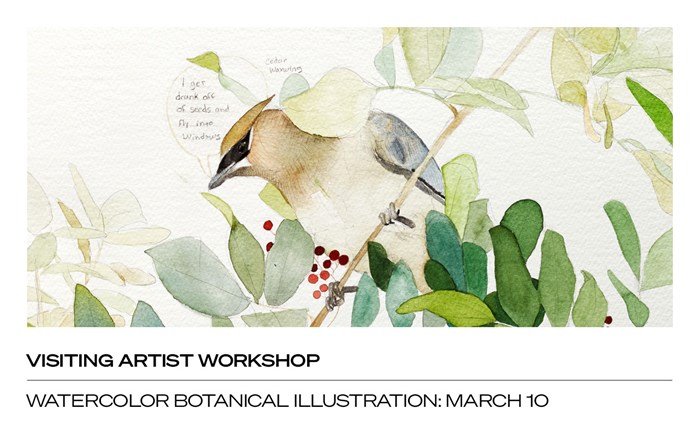 Impress your friends and yourself when you learn the subtle art of using watercolors for a big impact with instructor Kim Heise. A local natural science illustrator, Kim will be teaching participants how to add details to their botanical drawings and bring them to life. This guided, two-hour watercolor workshop welcomes adults of all skill levels and is a great way to spend a fine spring evening.
1140 Seabreeze Blvd, B Ocean Resort, Fort Lauderdale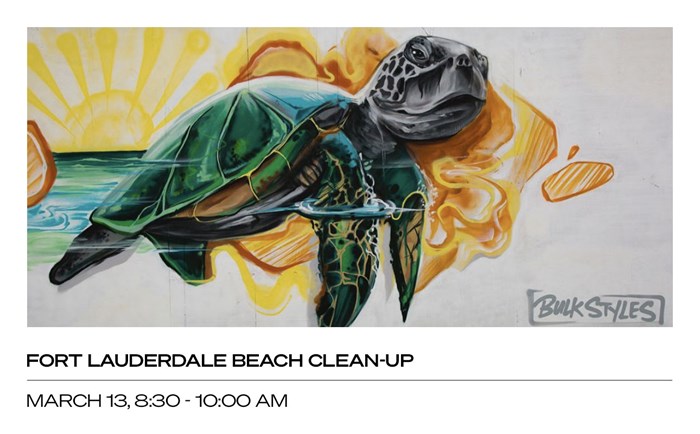 Book yourself a spot to be part of a resourceful beach clean-up that upcycles the trash into works of art. Taking place every second Saturday of the month, the B Safe Beach Cleanup drive is organized by B Ocean Resort in partnership with the Nova Southeastern University Marine Program and Broward County Sea Turtle Conservation Program. Bring along a friend or two and spend some quality time by the beach as you give back to Mother Earth.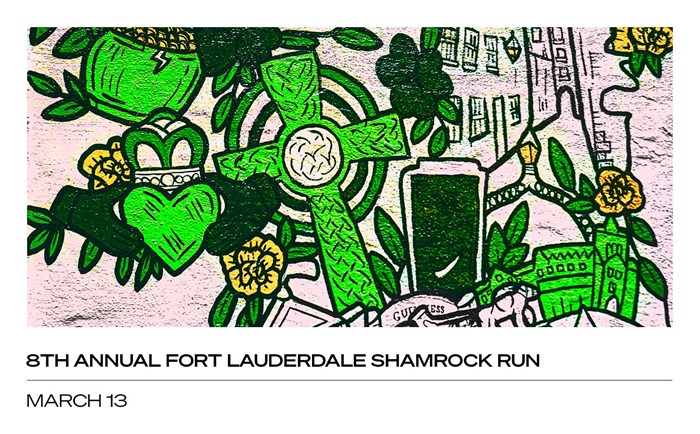 Lace up your shoes for some fun runs in the Springtime sun. With glorious weather and a route to match, this 4 mile run starts early at 7 am at Huizenga Plaza on Las Olas. There's also a fun run for the kiddies and little leprechauns. Stay tuned for more details on the annual St. Patrick's Day parade and Irish Festival fun and festivities, to see if it will happen this year.
Various venues across Fort Lauderdale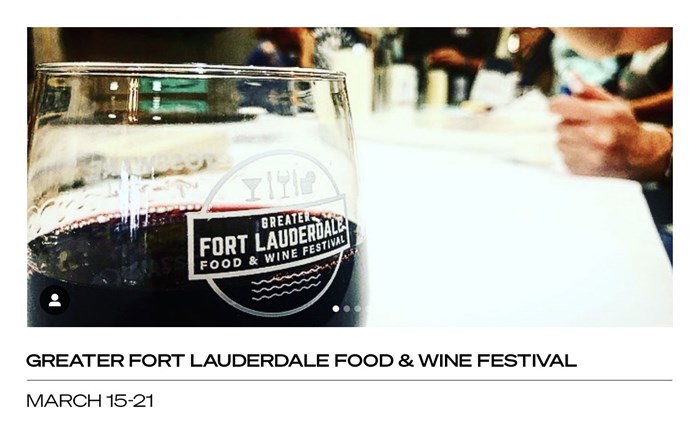 Get ready to #ReleaseYourInnerFoodie at this week-long food and wine festival for a cause (proceeds go to the Joe DiMaggio Children's Hospital). Featuring leading local chefs, wine, craft beer and spirits, this year's lineup includes superstars like Chef Rino Cerbone from Heritage, Chef Paula DaSilva from The Ritz Carlton, Chef Fulvio Sardelli from the Sardelli Italian Steakhouse, Chef Josie Smith-Malave from Bubbles + Pearls, and more top chefs. The event schedule is equally powerful with a 5-course opening dinner by Cerbone, a Cocktail Confidential, a 4-course cocktail pairing dinner, plant-based collaboration, and Cali Coffee toy drive.
911 Sunrise Lane, Parrot Lounge, Fort Lauderdale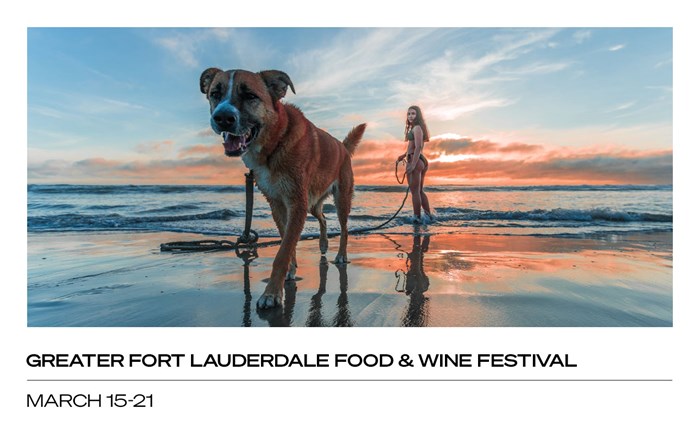 Calling all dog lovers for a worthy cause and some fun on the beach! Enjoy an evening on the beach with your beloved pooch, socialize with other dog owners, and indulge in the Doggie Happy Hour hosted by the Parrot Lounge, accompanied by some amazing fundraising activities. Get a free drink with every $5 you donate to the Everglades Angels Dog Rescue, sign up for the raffle, and simply unwind with your canine bestie to the tune of live entertainment – all the makings of a fabulous spring Friday you can't resist!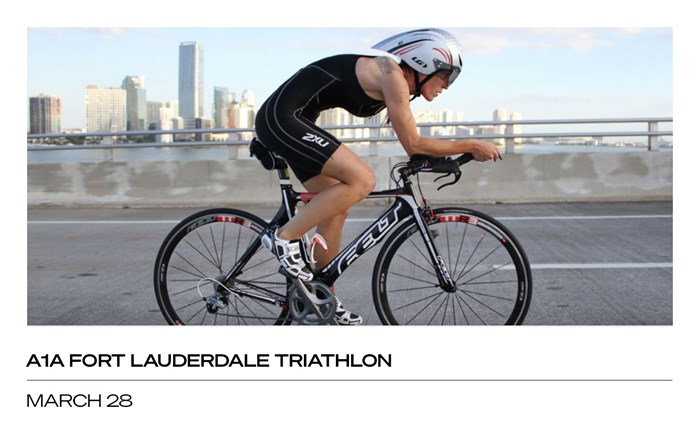 Join in Broward County's biggest triathlon or simply cheer on top athletes as they swim, bike and run their way through Fort Lauderdale, including a beach swim. Athletes can choose from various race categories and lengths beginning with a salt water swim in full view of spectators, after which they'll bike along A1A, and then finish the race with a run down the beach boulevard.


---
March 2021: Virtual Events in Fort Lauderdale
---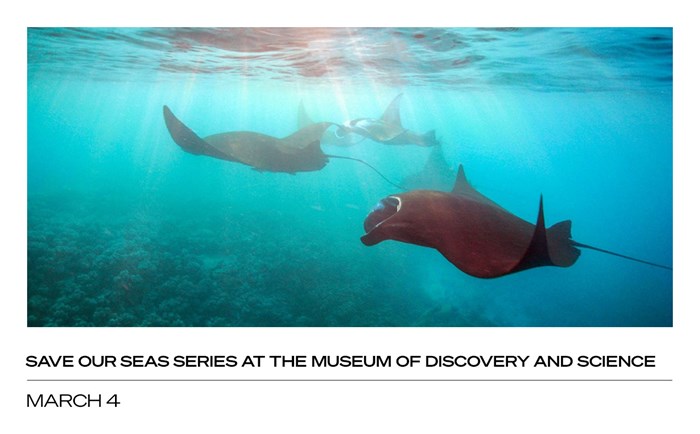 Hear the latest in ocean conservation, wildlife discovery and more either from the Shark Tank at the MODS or from your home. This month's March Distinguished Speakers will talk about Sea Turtle Conservation in South Florida, and will include Mariana Fuentes, associate professor in the Department of Earth, Ocean and Atmospheric Sciences at Florida State University and Kelly Stewart, research scientist at The Ocean Foundation, among others.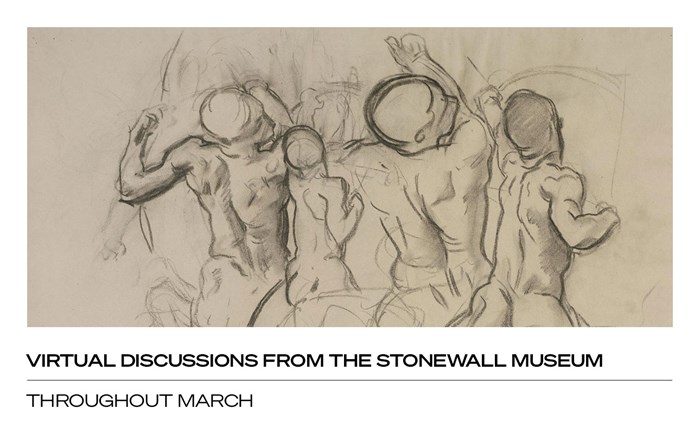 Photo courtesy of The Gardner Museum

Join the free-to-stream Zoom conversations hosted by the Stonewall National Museum & Archives for some interesting insights to thought-provoking stories and much more. This month, art historian Nikki Greene, nonfiction writer and feminist activist Naomi Wolf, documentary artist and activist JEB (Joan E. Biren), cartoonist and illustrator Yao Xiao, plus writer and performer ALOK will take the mic to share heartfelt experiences, opinions, and much more for rare insights into their worlds, their writings and art.


---

Love to hear about the latest events in and around Fort Lauderdale? Connect with us on Facebook, Instagram, and Twitter for monthly updates!
Share your thoughts with us
Sign up now
Get news and updates delivered to your inbox