Market Your Condo to the Right Buyers with these Tips that Fix Common Issues!
Feb 10, 2021 February 10, 2021
Let's face it, no home is perfect and no two condo units (even in the same building) will have the same sales journey. There's always something that can be improved and there's always something sellers would prefer to downplay when listing their unit. However, we believe that no matter how many "problems" you think your condo has, every home is still sellable. Why? Well, you bought it didn't you? There was enough to like about your condo that you purchased it. That means someone else will too. 
All that's needed is a positive outlook and a slight change of perspective. Something that might seem less-than-appealing to you could be a non-issue to someone else or exactly what they need. What's important to think about is how to market or package these "problematic" features, so they reach the right target audience and you can sell your condo faster. People are great at finding opportunities in less-than-ideal situations, and you will be surprised at how a condo that might be thought of as "hard-to-sell" ends up finding more takers. Remember, you only need to find one buyer for your property, not 20.
Also, check out our condo selling guide for advice and basic pointers to help you sell your condo no matter what the market odds are. At a minimum, when it comes time to put your condo on the market, it should be clean, painted, decluttered or staged, and then professionally photographed.
So, let's take a look at common "less-than-desirable" condo features that can be seen as obstacles and the solutions to turn them into marketable opportunities:

Condos Located in Average Neighborhoods or Areas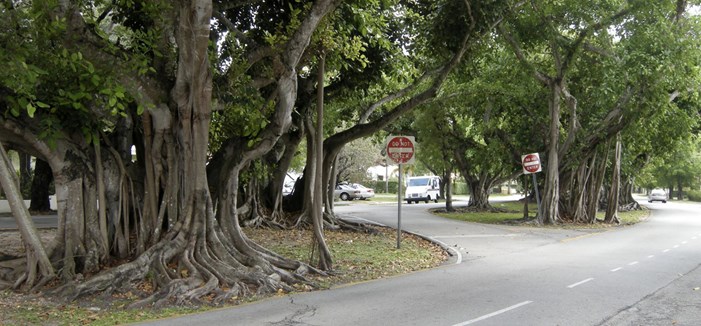 Most people want to live on the beach, in the city close to all the action, or at least close to schools or public transportation options that will take them around town. The question many have is how to sell a condo in an average or odd location. However, there are plenty of decent units in buildings in other areas of the city as well. For example, some condos or lofts may be next to a cemetery or an industrial plant. So, although these might not be the first choice for everyone, they will be the right choice for someone.

---
Marketing Tips: Well-maintained condos in quiet parts of the city can appeal to retirees, empty-nesters, and those who enjoy solitude. You'll be looking to target those who want to get away from all the chaos and enjoy a more leisurely pace of life and those who need a cozy spot that's perfect for peace and quiet. While condos in busier or odd locations can appeal to artists, writers and creative types who may like more activity, interesting stimulation, or retail options like cafes, stores and restaurants nearby.

Condos Close to Busy Streets and Noisy Intersections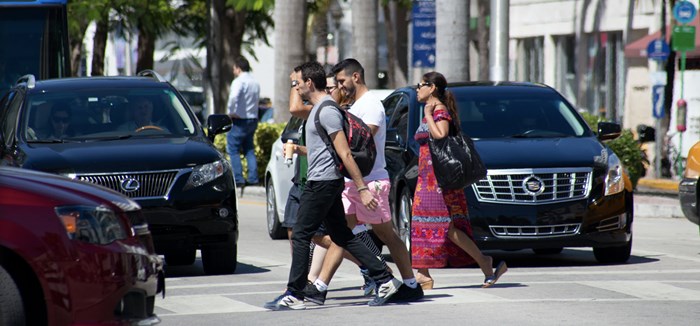 These condos are right on the opposite side of the spectrum from those mentioned above. What makes condos perched right next to busy streets a little less appealing is noise from traffic or pedestrian activity, as well as more nighttime light.
---
Marketing Tips: While there are some who crave quietude, there are plenty of others who love being part of all the action. These condos have a great "urban appeal." What appears noisy to some, could become a nice nighttime hum of traffic that helps others feel more secure enough to sleep. You would want to target those who love the energy of city living and don't mind bearing with a little noise in exchange of being able to walk to everything. You could also market your condo as somewhat of a landmark and be known as "that house on the corner of…" or "the one that's visible from XYZ"!

Condos Located on Lower Floors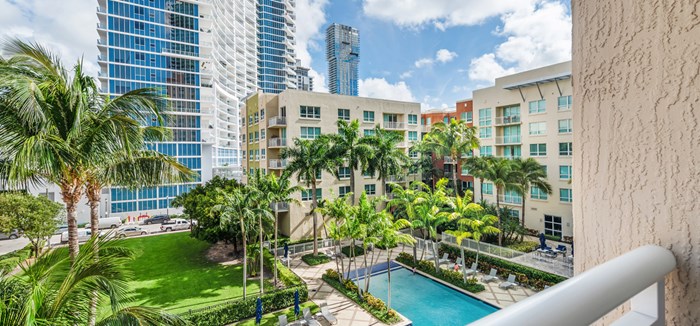 Condos situated on the upper floors of buildings usually sell faster than lower floors. Mostly, it's the views that appeal to buyers. However, if you want to sell a condo on a lower floor, there are plenty of pros to its location.
---
Marketing Tips: The obvious answer here is that these are the floors for people who are afraid of heights, which is a real thing. Lower floors are great for those who want to live "down to earth," and who want to see and hear the trees and birds. A second way to market a lower floor condo is to appeal to those who may not want to have to take an elevator all the time. Not everyone is comfortable in an elevator (for those observing the Sabbath residents, many buildings don't have a Shabbat or touchless elevator. For a list of Miami condo buildings with Shabbat elevators, go here). 
So, a great point to market your lower floor unit is that "you don't need to take an elevator, at all!" 
Lower floor units are also great for those who are fitness-conscious and like using the stairs as a part of their daily routine, just want to keep their step count up. It's also great for people who want to avoid being in an enclosed space with others. Either way, there are plenty of potential buyers who will appreciate living on a lower floor. 

Condos with Low Ceilings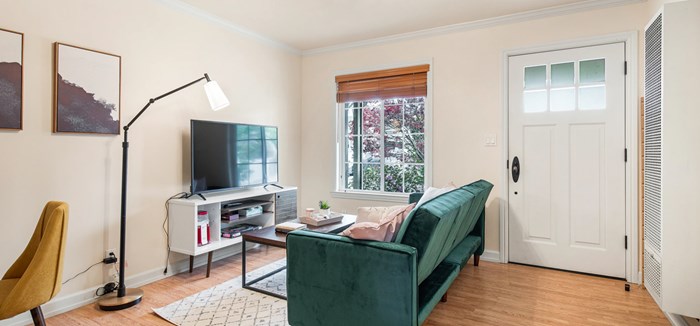 Most of the newer condo buildings come with high (9 feet or higher) or extra-high ceilings (10 feet or higher). However, there are plenty of those that come with the standard 8-foot ceiling and then there are some condos with lower ceilings simply because of the way they're placed in the building.
---
Marketing Tips: When marketing your low-ceiling unit, it's worth mentioning that rooms with low ceilings take less time to cool or heat compared to those with high ceilings, thus they are more energy-efficient and help save on energy costs. On a lighter note, it's always easier changing bulbs on a low ceiling. Lower ceilings can also make a space feel cozier, if provided the right light. 

Condos with Few Windows or Not a lot of Sunlight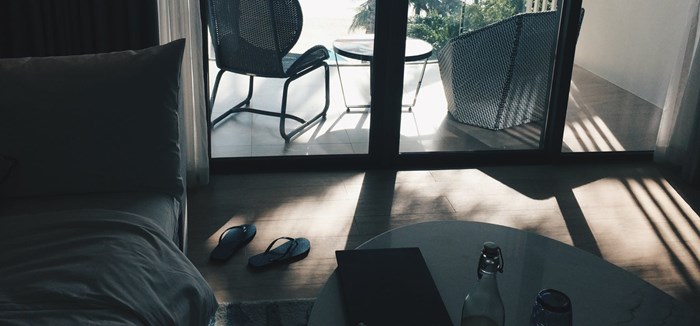 Most people love houses and condos that have more windows with lots of sunlight. However, not every unit in a building can be positioned with maximum exposure, so owners with condos that are situated on the shade-side of the building or those with smaller windows tend to see this as a drawback.
---
Marketing Tips: Homes that have a darker ambiance often appeal to those who have a harder time tuning out. You will want to target buyers who spend most of their day outdoors or out of the home and want a cozy place to "switch off" and unwind for the night or weekend. Fewer or smaller windows can also equate to a sense of privacy for some. Finally, less direct sunlight means lower cooling and energy bills. 

Condos with Small Closets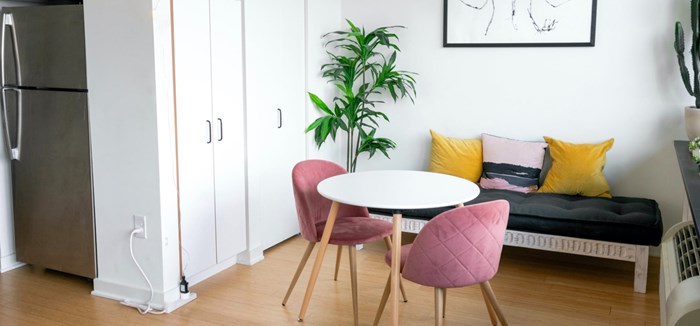 When condo shopping, most people will put on their wish lists big closets, in part because it helps keep a house less cluttered. But if you have small closets in your condo, there are plenty of options to solve this perceived problem.
---
Marketing Tips: One of the easiest ways to add storage and closet space to a unit is buy a built-in wardrobe or add a wall unit to provide extra closet space. In fact in many countries in Europe, properties don't have closets, and most condos or flats are furnished with built-in wardrobes or armoires. Marketing your condo to those looking to buy a short-term vacation rental property or second-home buyers is ideal, as users of these condos tend to not need as much closet space. 

Condos with Limited Views

Most condos are designed to offer some kind of view. These could be water views, part-water part-city, garden views, a park, or some kind of greenery. In urban areas, newly built condo buildings end up blocking part of your view or your unit may look onto another building. However, there are plenty of great units that might not have ideal views, and they still get sold.
---
Marketing Tips: There's a place for your condo on the market, even if it doesn't have the best of views. If your condo has restricted views, overlooks a parking lot, or faces another concrete building, place planters on your balconies to create nice focal points within the unit. Also, focus on what is great about the building. Play up other desirable features such as location, building amenities, a gym, pool, common areas with great views, or an entry-level price to get into a popular building. If the unit itself has any of these features, e.g., large square footage, high ceilings, custom fittings, tasteful interiors, gourmet kitchen, or recent renovations, be sure to highlight them to get the right buyer's attention.

Condos without Open Floor Plans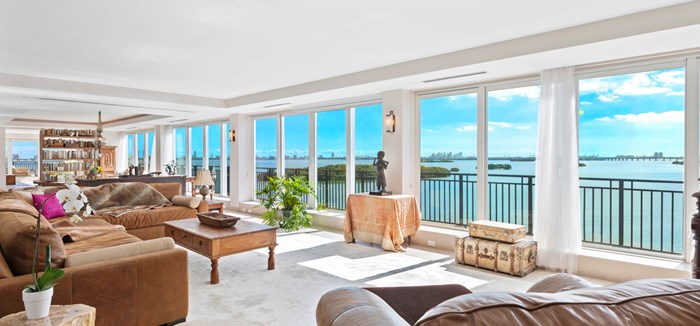 Although open layouts have been the trend for the last several years, however, working from home has shifted this desire. Many buyers are now looking for floor plans with more traditional layouts. We're finding that conventional layouts with some sectioned off spaces, such as living rooms, dens, offices, etc. are becoming more in demand. Given how many people are working from home these days, some designers are renovating spaces to be less open.
---
Marketing Tips: The best way to market a condo without an open layout is to highlight the condo's ability to multitask and organize different aspects of your life. Those who work from home, singles who do not enjoy cooking as much, and the ability to keep clutter out of sight are all perks of more traditional floor plans. Since the kitchens in such layouts tend to be smaller and out of the way, it's great for those who do not intend to use it beyond the basics. This also means that while one family member is on a work/study call, the other could simply close the door to be in another area without disturbing the other.

Condos in Older Buildings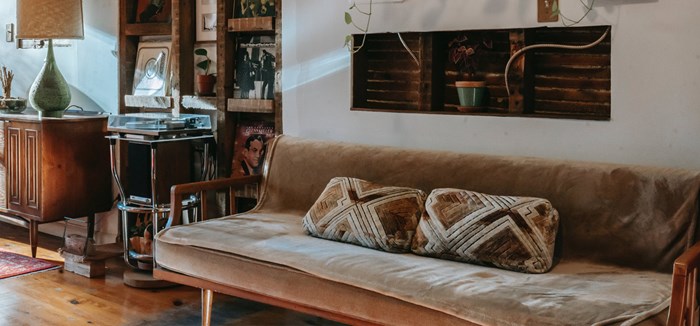 Who doesn't love buying into a new building? Well, there are many actually. While it's common for people to be drawn to new condo buildings, that doesn't mean that a condo in an older building can't be desirable. Let's see what you can do to market older units. 
---
Marketing Tips: Older buildings have a classic charm about them and their residences tend to be bigger on space as well. Older buildings also typically used different construction methods, and tend to have thicker walls, making the units quieter. Often older buildings will have condos that need renovation, attracting buyers who are interested in renewing the space to create a customized unit.
Your best bet would be to market such older condos to first-time home buyers who are looking for more square footage at a lower price, retirees or empty-nesters who can appreciate a more classic style of living, and people who would appreciate a well-established building. 



Problem: Condo Buildings that are Not Pet-friendly

Photo credit: Chewy

While most condo buildings are pet-friendly, there are some older ones that are not or have restrictions. And, while being able to bring your pet along is a great selling point, there are many people who don't have pets, or have allergies or family members have allergies, and prefer to live in a pet-free building. For these people, their dream may be to live in a condo where they'll never run into an allergy attack. 
---
Marketing Tips: This is a perfect example of what is undesirable for someone else is perfect for someone else. Those who wish to live in no-pet condo buildings will tend to seek this out. So, if you are selling a unit in a pet-free building, remember that there is definitely a buyer for you out there. 

Problem: Fixer-upper Condos or Condos Needing Renovation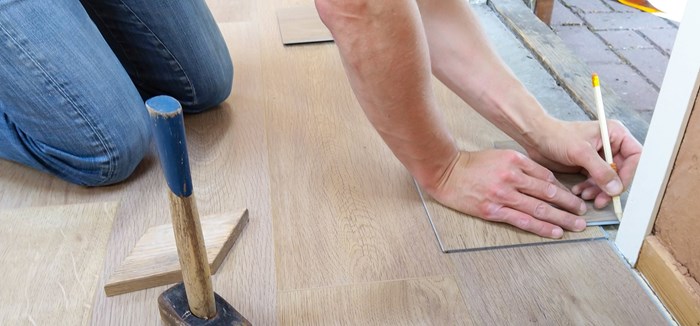 Believe it or not, Fixer-Upper condos do well. This a glass half-full or half-empty situation. Outdated interiors, ugly wallpaper, traditional floor plans, pending paint job, small repairs, etc. might seem like a headache to you, but they could look like a great home improvement project to others.
---
Marketing Tips: These condos often market themselves, especially when presented as great investment opportunities. Many times you want to market to exactly what is wrong with the unit, but with a positive spin. For example, fixer-upper condos offer a great opportunity to customize a space. You're looking for people who would love to re-do their unit to fit their dream version of a residence. There are plenty of home buyers out there who treat condos that need renovations or fresh paint jobs as a labor of love and actually look forward to rolling up their sleeves and getting creative. You will also want to market your condo as a great opportunity for home flippers with a vision. You could also look into offering a sellers' credit or sellers' concession to your buyers to ease up their renovation costs.


---
Pro Tip: When selling fixer-upper condos, make sure to check your condo association rules regarding repairs, renovations, and upgrades so you can provide the correct details to prospective buyers.
---

Also, remember that an appropriately-priced unit will always sell sooner than one that ticks all the boxes but is overpriced. There is always someone who will appreciate what some realtors will label "unsellable." Like mentioned above, it's all about perspective!


---

Think you're stuck with an unsellable or fixer-upper condo? Think again. Call, chat, or email us here anytime for expert advice and we'll be happy to help you market your unit for the best price possible.
Share your thoughts with us
Sign up now
Get news and updates delivered to your inbox