Max Miami Revitalized as Residential Development after Seven Years
Jun 23, 2014 June 23, 2014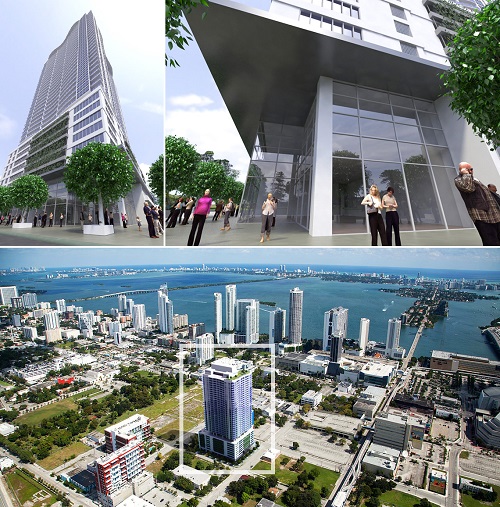 The old Max Miami building in Miami's Omni area is changing from a mixed-use project to a residential development.
Max Miami was a 31-story tower proposed back in 2007 that had a variety of uses. It would include offices, retail space, hotel rooms, restaurants, and residential space. However, due to the decline of Miami's real estate market, the developer, Prema LLC, filed for bankruptcy leaving Max Miami to be auctioned off.
The 1.1-acre parcel was purchased by NR Investments, who submitted new plans for 513 residential units with 10,000 square-feet of commercial space in the beginning of June.
Miami's Omni Midtown Community Redevelopment Agency plans on looking over the new proposal on June 18 to determine the best course of action.
NR Investments has the ability to earn a $7 million subsidy over the next 15 years if their plan is approved. The subsidy would be an annual rebate on the taxes collected from the project site for the property. NR needs to put forth $2 million on street and sidewalk improvements by 2017 if they want to receive the possible subsidy.
Source: therealdeal.com
Photo credit: Max Miami - exmiami.org
Share your thoughts with us
Sign up now
Get news and updates delivered to your inbox