Melo Group Finishes Bay House Condo in 18 Months, Condos Selling Out Fast
Jun 29, 2015 June 29, 2015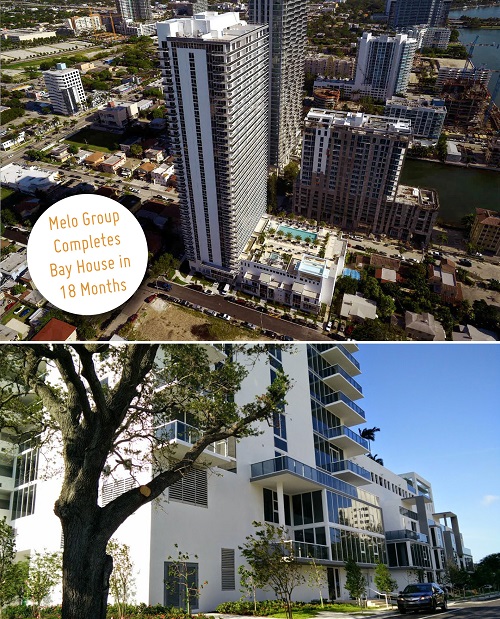 The 38-story Bay House condo project in Edgewater has finished and will be closing on units soon.
Developers have been succesful in selling about 30% of of its units in the past few weeks alone. Currently, they boast about 99% of the units sold, with only two $2 million penthouses remaining. Bay House is located at 600 Northeast 27th Street.
Melo Group is developing the project, and they have been successful in completing construction in a mere 18 months. Construction began in December 2013, and it is ending June 2015. Cervera Real Estate is the exclusive broker on the project.
Units range from about 1,600 square-feet to over 1,700 square-feet, and the penthouses are about 2,800 square-feet to over 3,500 square-feet.
Melo has moved onto a different project, the ritzy 647-unit Aria On The Bay, which began construction a short time ago.
In addition, they have a 497-unit rental project called Melody under construction nearby.
Melo is responsible for the creation of 14 projects in the Miami area, including five in the most recent development boom.
Source: thenextmiami.com
Photo credit: Bay House - thenextmiami.com
Share your thoughts with us
Sign up now
Get news and updates delivered to your inbox