Miami Beach Is a Go for Streetcar System, Soon to Add Miami, Midtown, MIA, and More
Jan 20, 2016 January 20, 2016
City officials of Miami Beach have voted to design and create a streetcar in the city, but it may not start with a link to Miami.
Philip Levine, the Mayor of Miami Beach, released a letter stating his justification and plans for the streetcar. He said, "I believe we are living in the most exciting period of Miami Beach's history. Our City is experiencing so many innovative changes that I am confident will only serve to transform the lives of many generations of Miami Beach residents and visitors to come."
The Miami Beach Commission, along with Mayor Levine, approved what they call the "light rail/wireless streetcar system" that will enable efficient travel for residents, visitors, and business owners. If all goes according to plan, they will also connect the streetcar from Miami Beach to Miami, allowing for easier, safer, and more convenient modes of transportation.
At the beginning of its life, the streetcar will start at Fifth Street and go to Washington Avenue, then back to Fifth Street. This phase is called the "South Beach Component." The next phase will be Alton Road to 17th Street, adding to the tourism experience of the bay route of Downtown Miami. Later phases will include routes along the Julia Tuttle Causeway, Miami Beach, Midtown, and the Miami International Airport.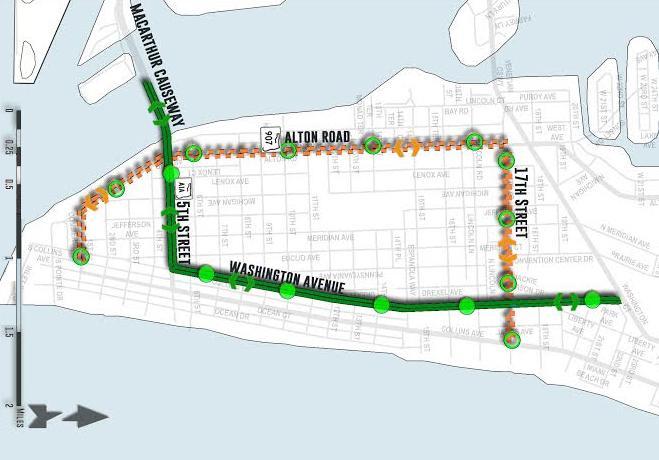 Source: thenextmiami.com
Photo credit: thenextmiami.com
Share your thoughts with us
Sign up now
Get news and updates delivered to your inbox