Miami Beach is a LEED Gold City
Aug 23, 2021 August 23, 2021
The City of Miami Beach earns recognition for its sustainability initiatives 
The City of Miami Beach's sustainability efforts have earned them the top LEED Certification and places the city with a select group of about 110 municipal governments globally that have achieved Leadership in Energy and Environmental Design (LEED) Gold certification. Miami Beach now joins other cities across the United States, as well as in India, Italy, Japan, and Saudi Arabia.
The Miami Beach city government achieved the notable LEED Gold certification for its implementation of practical and measurable strategies, initiatives, and solutions that both improve sustainability and raise the local standard of living for Miami Beach residents and visitors alike.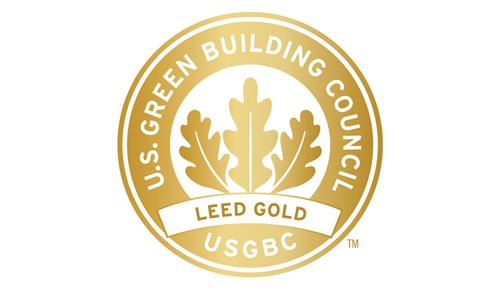 The LEED Gold certification recognizes the city's multifaceted sustainability initiatives, such as the Green Building Ordinance, as well as its array of alternative transportation options, its conservation and protection of green spaces and natural resources, and its approach to civic and community engagement.  
Mahesh Ramanujam, president and CEO of the U.S. Green Building Council, explained the criteria upon which cities are evaluated when awarding the certification: "A sustainable city strives to offer its residents a higher living standard. A LEED city takes action and delivers measurable outcomes that improves overall quality of life for residents. Given the extraordinary importance of climate protection, building more resilient cities is crucial and Miami Beach's LEED certification is a symbol of their leadership."
The city of Miami Beach plans to use key metrics tracked through the LEED Cities and Communities program to support their climate action plan, which includes setting reduction targets for greenhouse gas emissions, and prioritizing continued actions in energy conservation and improved transportation options.
The Green Building Ordinance, for which Miami Beach was recognized, requires that new construction of more than 7,000 square feet achieve LEED Gold certification or Living Building Challenge certification. This also applies to any ground floor additions to existing structures if they encompass 10,000 square feet or more of additional floor area. With this ordinance in place, construction in Miami Beach becomes progressively greener and more environmentally friendly with each new construction project built. 
Miami Beach Commissioner Micky Steinberg, sponsor of the city's Green Building Ordinance, commented, "Miami Beach continues to lead in its efforts to build a more resilient and sustainable city. Receiving the LEED for Cities Gold certification is a great accomplishment, which showcases the city's sustainability achievements and provides a framework for measuring our progress in the future."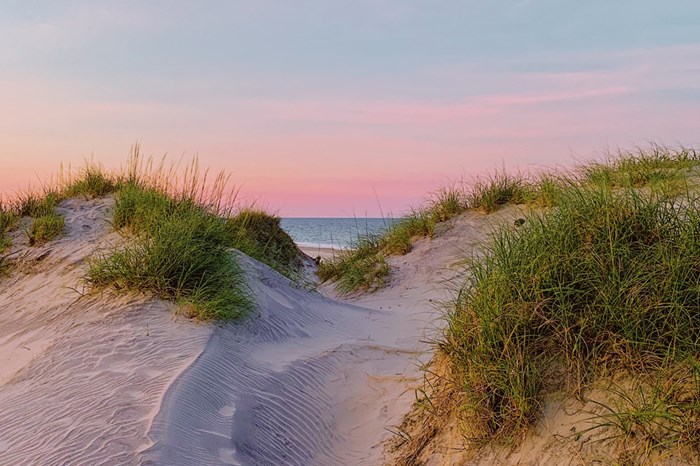 Miami Beach has led with initiatives such as its maintenance of the coastal dune system. Photo by Caleb George on Unsplash

The city was also recognized for its exceptional alternative transportation options, such as its extensive free trolley service that makes it easier than ever to get around Miami Beach without a car. Its expansive green spaces and environmental protection initiatives, such as its maintenance of the coastal dune system designed to protect the coastline, were also acknowledged. 
The LEED for Cities and Communities program was developed by the U.S. Green Building Council, and its function is to assess the performance of social, economic, and environmental conditions across seven credit categories designated by LEED. Cities are scored based on the number of points achieved. LEED certification sets a global standard that aims to provide healthier, more sustainable, equitable, and resilient cities all over the world.
Check out the most Green condo buildings in Miami.
Among the other U.S. cities and counties that have also achieved LEED certification, Miami Beach now joins Orlando, Tampa, Tallahassee, St. Petersburg, Palm Beach County, Broward County, and Hillsborough County, Florida; Costa Mesa and San Jose, California; Greensboro, North Carolina; Santa Fe, New Mexico; Atlanta, Georgia; Chicago, Illinois; Denver, Colorado; Las Vegas, Nevada; and Washington, D.C.

About the U.S. Green Building Council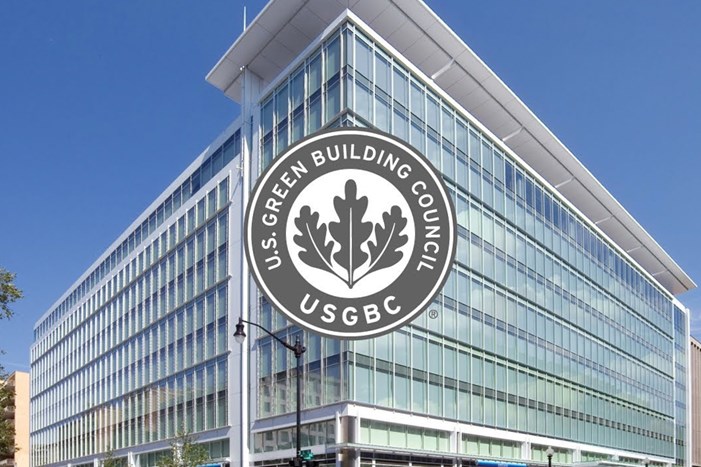 The U.S. Green Building Council (USGBC) is committed to a healthy, resilient and equitable future for all through the development of green buildings, cities and communities. For more than 20 years, USGBC has been advancing green building practices through the development of LEED, the world's most widely used green building program. 
We love the city we live in and believe that part of our job as real estate experts is to do our part to help maintain and preserve it for decades to come. If you are interested in learning more about Miami neighborhoods, or Miami area buildings that are the most green, reach out to us anytime and we will be happy to guide you to the best option for you. We are available by chat, phone and text. 
Share your thoughts with us
Sign up now
Get news and updates delivered to your inbox