Miami Beach Vs Fort Lauderdale
Mar 20, 2019 March 20, 2019
While both Miami Beach and Ft. Lauderdale are sunny and idyllic South Florida locations, there are some key differences between the two that are reflected in the local lifestyle of each area.  If you're trying to figure out whether you'll feel more at home in Miami Beach or Ft. Lauderdale, here are some notes to consider about each location.


Miami Beach

Miami Beach is an island city that many consider Paradise, with a globally-prized local culture and lifestyle, as well as its own municipal government that ensures that Miami Beach residents enjoy every amenity one would expect in a world-class city.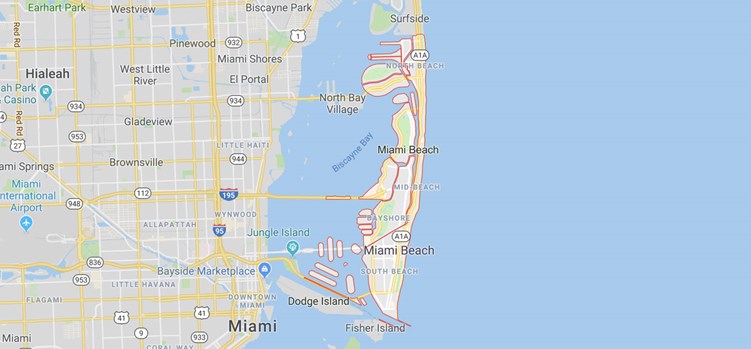 Incorporated as a city in its own right, Miami Beach is a separate land mass from the city of Miami, and is connected to Miami by five convenient causeways that lead to the mainland. Not only is Miami Beach the home of the New World Symphony and the Miami City Ballet, as well as the Bass Museum, it is also a mere 20 minutes from Midtown Miami and its famed Arts and Design District on the mainland, with the Arsht Center, Ziff Opera House and art and science museums.


New World Symphony - Photo Credit: 
Rui Dias-Adios
Miami Beach is one of the most desirable destinations in South Florida, and in fact in the United States, not only for its year-round sunshine and colorful Art Deco architecture, but also for its nightlife, diverse restaurants, chic shopping districts, and laid-back coastal lifestyle.
Not only will you find top-tier retail establishments on Lincoln Road, Arthur Godfrey Road, and other areas of Miami Beach, you will also find plenty of fresh and organic grocery options such as Whole Foods, Trader Joe's, Fresh Market and others.

Lincoln Road Mall - Photo credit: miamibeaches.com

Miami Beach consists primarily of three distinct neighborhoods, ranging from quiet suburban streets lined with luxury mansions to lively and touristy boulevards hopping with nightlife and shopping activity, amid the bustle of tourists. In Miami Beach you can find the quintessential mix of urban access, luxury amenities, and a friendly neighborhood feel, enhanced by ocean views everywhere.
With its easy walkability and great public transportation, including a free local trolley system, Miami Beach is known for its laid-back coastal lifestyle with a lively cultural scene, as well as easy access to the city of Miami. Choose an exclusive oceanfront condo tower on West Avenue, or enjoy the tranquility of a waterfront terrace with an expansive view of the sea in the Venetian Islands.

Miami Beach Trolley - Photo credit: miamiherald.com

As one of South Florida's most prized destinations, South Beach (the area from South point to 23rd Street in Miami Beach) is a dream location for the young and restless, the health-conscious, and those who seek the buzzing energy of an urban center with round-the-clock- offerings and the best in dining and nightlife options.

Ft. Lauderdale

While Ft. Lauderdale and particularly, Ft. Lauderdale Beach, may be considered a comparable destination to Miami Beach, Ft. Lauderdale provides a much less urban lifestyle than Miami Beach, and is much further from the city of Miami, so access to Miami-based cultural offerings is considerably reduced.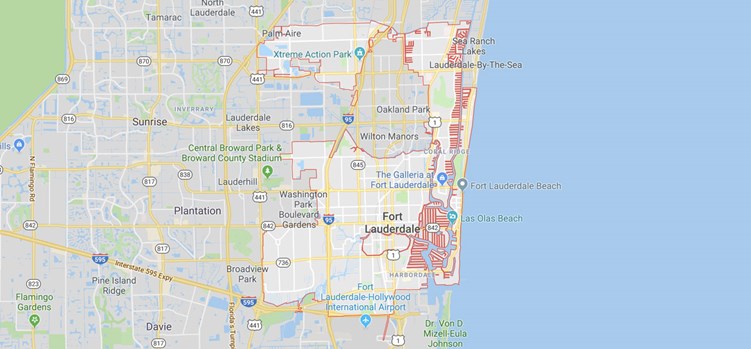 And while the city of Ft. Lauderdale does provide cultural offerings, there are not nearly as many options as one will find in the much larger urban center that is the greater Miami area, including Miami Beach.
But if yachts and boating are your thing, Ft. Lauderdale beats Miami Beach and Miami in general where the casual boating lifestyle is concerned, with plenty of restaurant and bar options where you may dock, wine, and dine.
Ft Lauderdale even has an elaborate water taxi system that makes getting around easy and convenient. While Miami Beach has plenty of jet skis you can rent and some water taxi options, Ft. Lauderdale's water taxi setup is definitely a cut above.


Ft. Lauderdale also offers the gamut of housing options, from low-to-mid-priced condos to lavish luxury homes with oceanfront terraces and gorgeous ocean views, as well as all of the state-of-the-art amenities. But only in some areas in Ft. Lauderdale can you hope to find those ocean views, as compared to Miami Beach, where ocean views are the order of the day.
But Ft. Lauderdale doesn't enjoy the classic Art Deco architecture that Miami Beach is so famous for, nor does it provide the same ease of walkability as Miami Beach, and this is reflected in the overall lower cost of living and housing in Ft. Lauderdale versus Miami Beach. Nonetheless, in the more elegant and elite areas of Ft. Lauderdale, homes with ocean views are priced comparably with similar homes in Miami Beach.



Riverwalk Arts and Entertainment District - Photo credit: sunseeker.com

But for those who work or play in the greater Miami area, the hour-long commute from Ft. Lauderdale to Miami may become cumbersome, as traffic jams on I-95 are fairly common. You may find that whatever you planned to save by living in Ft. Lauderdale, you may end up spending on transportation. If your job is in the Ft. Lauderdale area, then of course settling in Ft. Lauderdale would be the more practical option.
If the notion of saving money is tempting you to consider Ft. Lauderdale over Miami Beach, but you don't want to be so far from the center of cultural activities in South Florida, consider less expensive neighborhoods in Miami Beach, such as North Beach. There are also other areas in greater Miami that may be less costly than Miami Beach, such as Midtown or Edgewater.
Share your thoughts with us
Sign up now
Get news and updates delivered to your inbox