Miami Becomes Cine City This June For Miami Film Month
May 14, 2015 May 14, 2015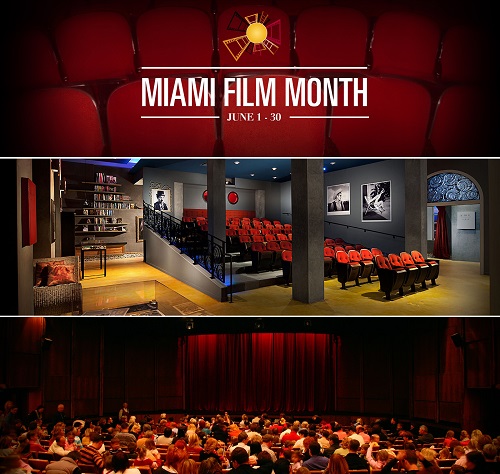 June is Miami Film Month and that means having access to a TON of amazing films without having to download them. (We're close enough to the Caribbean to have some pirates in our midst, right?) From the 1st to the 30th of June, enjoy a bounty of discounted tickets, special screenings and bus tours to ship you around the magical world of cinema and to destinations filmed right here in Miami.
Celebrating films and Miami Beach's growing presence in the world of motion pictures, the month-long film festival will showcase everything - from niche indies to arty, critically-acclaimed and even internationally renowned movies. Enjoy amazing flicks for as low as $8 at participating art cinemas including Bill Cosford Cinema, Coral Gables Art Cinema, Miami Beach Cinematheque, O Cinema Miami Shores at Miami Theater Center, O Cinema Wynwood and Tower Theater.
Organized by the Greater Miami Convention & Visitors Bureau, there's also a Film Month Contest challenging Miami-based filmmakers to showcase their city and their talent. The "Show the World Miami" contest will choose the best 1-2 minute video capturing what filmmakers love most about Magic City. The top three videos will be eligible for prize money, with the Grand Prize worth $3,000. Winners will receive their prizes at the Film Month's closing event.
There'll also be a "Special Miami Film Month Tour" held at the Pérez Art Museum to highlight video installations and works inspired by film, offering free access along with museum admission. So, gear up to immerse yourself in the charismatic world of cinema this June, as you choose to catch a flick at a participating theater or take a bus tour around town to witness firsthand where the action took place.
Photo credit: Miami Film Month - miamiandbeaches.com
Share your thoughts with us
Sign up now
Get news and updates delivered to your inbox