Miami Design District and Wynwood Competing for Tri-Rail Station. Which Will Win?
Nov 28, 2018 November 28, 2018
Cover photo credit: David Santiago
Tri-Rail is coming to Downtown Miami sometime next year. When you consider that South Florida's commuter rail network is finally accessing South Florida's urban core, this is big news no matter how you slice it. First, Tri-Rail will head into Downtown Miami by taking an east-west rail line at 73rd Street and then heading south on the Florida East Coast Railway (FECR) tracks, thereby connecting it with the MiamiCentral rail terminal. But this is only the beginning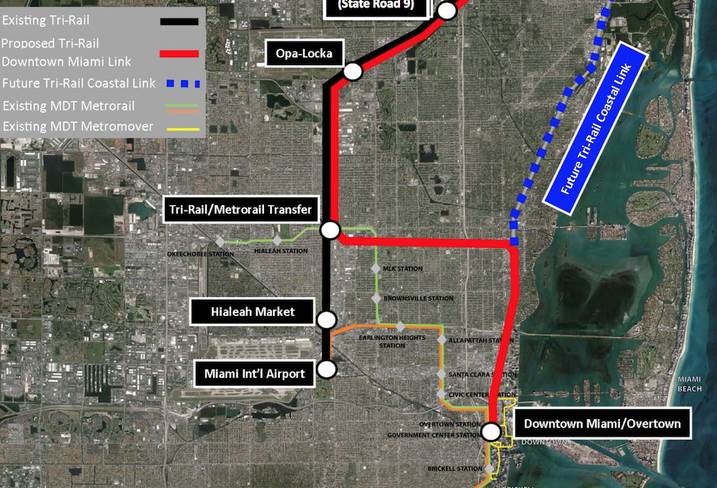 Tri-Rail is going into Downtown Miami, and eventually, Miami-Dade's east side. Photo credit: Bisnow South Florida
Although Tri-Rail will eventually go up the entire FECR line, as part of a project called the Coastal Link, this new connection will immediately give Tri-Rail access to the Design District, Midtown and Wynwood, three booming neighborhoods just north of Downtown Miami. Instead of waiting for the entire Coastal Link, with its dozens of stations that will need to be built across three counties, planners are envisioning building a temporary station quickly. It's a plan that will get transit results much more rapidly than waiting for the entire line.
This 'pilot' station would take about a year to design and construct, said the Miami Herald, with a permanent station to follow. The temporary Tri-Rail station is envisioned under the I-195 overpass, between Midtown and the Design District, and about a block away from 36th Street, where Tri-Rail envisions the permanent station to be located. This would serve as a demonstration station to show the potential success of the Tri-Rail coastal link route, drumming up additional support for the project. This station is already fully funded.
The station would be strategically located between Midtown, which has a significant residential population and also includes shops, restaurants, and offices, the Design District, which is growing with high-end retail, and a new art museum, and Edgewater, which is a booming residential area. That is unless the leaders of the nearby Wynwood Business Improvement District (BID) get their way. They're vying for the station too.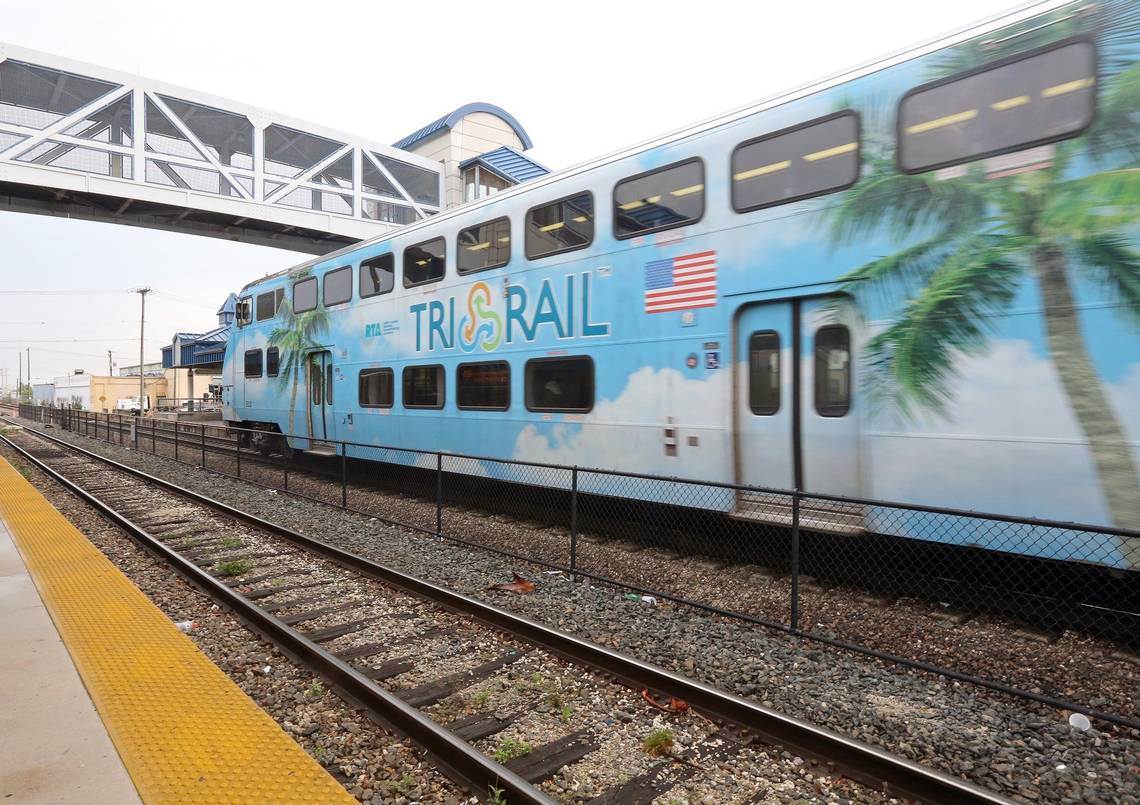 Photo credit: C.M. GUERRERO
In early October, the BID launched a competing proposal to place the station in Wynwood instead. More specifically, at 29th Street, about seven blocks south. They commissioned a study of current and projected growth by urban planner Cesar Garcia-Pons which suggests that NE 29th Street is by far the superior location for a Tri-Rail station. This is because the Wynwood location has a much higher maximum zoned buildout than the Design District location within a half-mile radius, meaning the Wynwood location has the potential to have many more people living and working within walking distance of the station.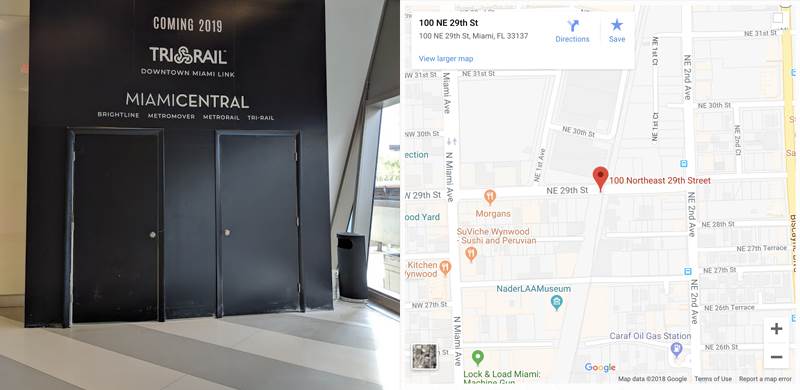 Photo credit: The Next Miami
"As the data contained in this study suggest, there exists significantly higher development capacity in the vicinity of Northeast 29th Street than Northeast 36th Street," the study said. "And, for the purpose of providing the greatest economic development benefits at the lowest cost to the public sector, a higher development capacity provides a sound statistical basis for siting a Midtown Tri-Rail Station nearer to Northeast 29th Street."
"The results of the study make a compelling case for siting a commuter transit station a bit further to the south of 36th Street." Mr. Garcia Pons is quoted in the release.
The study took into consideration the overlapping Midtown area that would be accessible by both stations but says that the Wynwood and southern Edgewater neighborhoods have significantly more allowable development than the Design District and northern Edgewater.
But that's potential development. Right now, the 29th Street location, although positioned between Wynwood, Midtown, and Edgewater, isn't really in the middle of anything. With lots of undeveloped land and even some light industry in the immediate vicinity, this proposed station location is a relatively empty spot between three great neighborhoods. The Next Miami has posted the entire proposal to their site.
As Wynwoodians pitch for a station in their neighborhood, it might be appropriate to consider where the permanent station or stations that will eventually replace the temporary one will go. It's clear the Wynwood BID is angling for the temporary station with an eye that it will become the permanent station location. Right now there's only enough money budgeted for one 'temporary' or 'pilot' station though. Eventually, when a line of permanent stations are placed up the FECR tracks, the argument could be made to put stations at 36th Street and perhaps somewhere a little further south than 29th, even closer to the heart of Wynwood.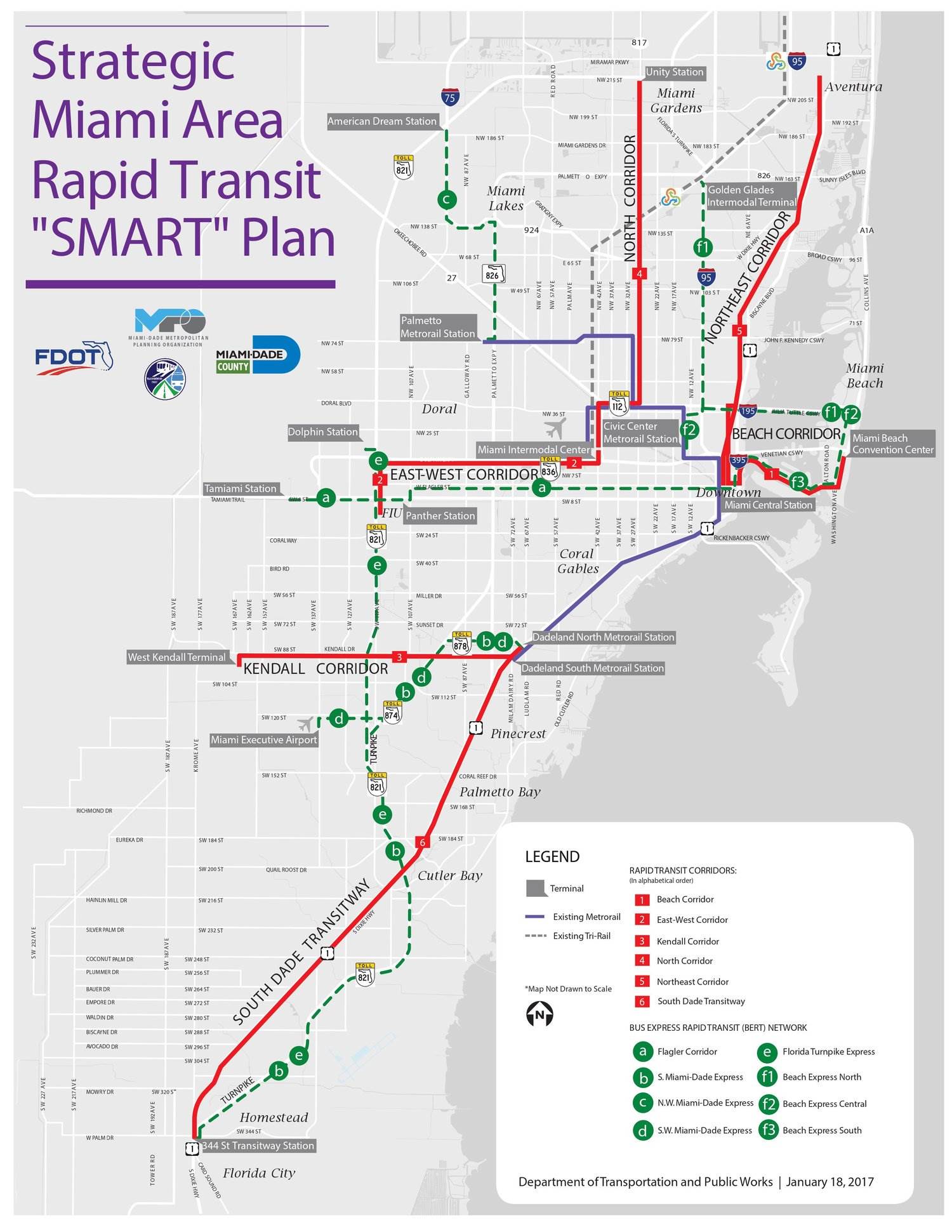 Strategic Miami Area Rapid Transit "SMART" Plan
Share your thoughts with us
Sign up now
Get news and updates delivered to your inbox