Miami Events for October 2021: Fun things to do from Carnivals, Concerts & Family-friendly Fun to Spooky Halloween
Oct 02, 2021 October 02, 2021
Miami is open and full of fun events for every age this Fall. Foodies will appreciate the range of festivals - from the famous South Beach Seafood Week to the debutante Annual Chefs Table on the Bay. Ricky Martin and Enrique Iglesias will be performing live at the FTX Arena. There are two soulful meditations lined up for World Mental Health Day and pet adoptions that will make your heart full. And, there's no dearth of choices for kids and adults to enjoy a boo-tastic Halloween this year. You can thank us later for your cauldron-full social calendar this October.
Read on for the full list of the Top Things to Do in Miami this October below:

Things to Do in Miami - October Events at a Glance
Special: Halloween Events

October 2021: Miami In-person Events
Miami Entertainment Months: Throughout October-November

PAWS Fall-O-Ween - Pet Adoption: October 2

Wharftoberfest: Oktoberfest Riverside Festival: October 2

Paragon x Sierra Beach Clean-Up: October 2

Open Season | Miami Carnival 2021: October 3

Miami Carnival: October 8-10

Annual Columbus Day Regatta: October 9

Best of the Best Music Fest: October 10

Rooftop Yoga + Meditation for World Mental Health Day: October 10

Sunset Sound Meditation + Full Moon Sound & Social: October 10 & 21

Mira Lehr: Regenerative Rhythms - Opening Reception: October 15

2021 Komen Miami/Ft. Lauderdale MORE THAN PINK Walk: October 16

Vegan Block Party: October 16

Miami International Auto Show 2021: October 16-24

KIDS JAMM at PAMM: October 17

South Beach Seafood Week: October 20-23

1st Annual Chefs Table on the Bay: October 22

Enrique x Ricky Martin at the FTX Arena: October 22-23

The Turn of The Screw - Chamber Opera: October 28 & 31

Slamdance Miami: October 28-30

Films at the Coral Gables Art Cinema: Throughout October

Events at the Adrienne Arsht Center: Throughout October

Events at the Fairchild Gardens: Throughout October

October 2021: Miami Virtual Events
Michael Richards & Caribbean Modernism – a Conversation at MOCA: October 9

Virtual Bingo for the Animals + Pet Adoption: October 15

Sounds of Brazil: October 21

Lauren Shapiro on Live Virtual Views at PAMM: October 28


---
Special: Halloween Events in Miami
---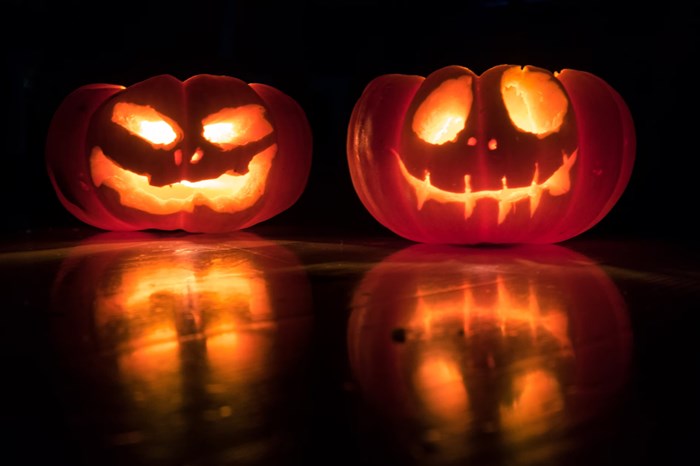 If you're looking to go beyond the Lincoln Road or Wynwood block party for Halloween, we've got you covered. From strictly spooky to family-friendly, these spots are your best bet to go trick-or-treating or just have some frightful fun around town, and it'll be fun to wear a mask:
Miami Halloween Parties

Miami Haunted Tours & Scary Movies

Kid-Friendly Halloween Events in Miami
---
October 2021: In-Person Events in Miami
---
Various restaurants across Miami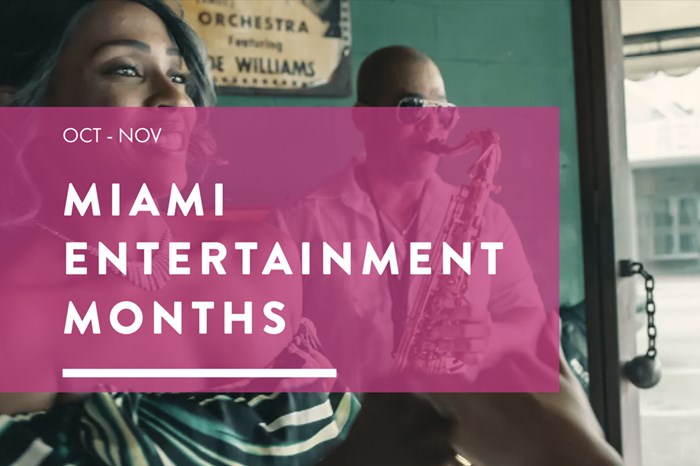 Looking for some fall entertainment? Then Miami's Temptations Program has you covered. Discover the best acts around town, hum along with soul-stirring concerts, and explore museum highlights – all with attractive discounts, BOGO savings, complimentary drinks, and much more.
The Underline's Brickell Backyard, Miami River to SW 13th Street, Brickell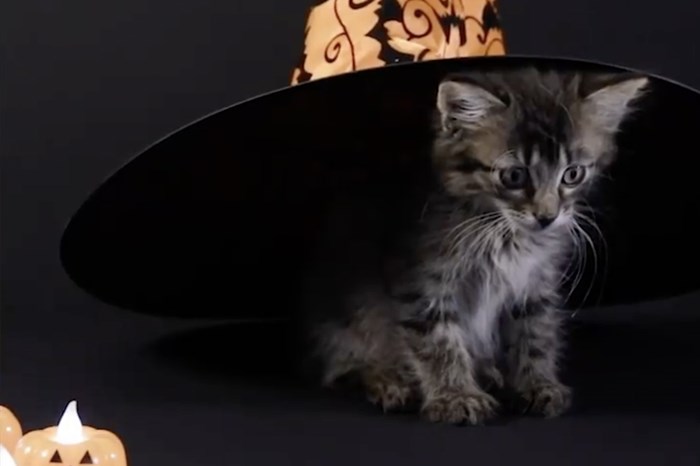 Join in a Halloween pet costume contest, and perhaps take home an adorable cat or dog? This weekend event features local craft beverages, delicious fall-themed treats, fun fall activities, and tons of furry friends to choose from and take home for a better life – for you and them.
RSVP to this Facebook page to attend, or tune into their 'Virtual Adoption Thursdays' for some your next feline or canine best friend in need of a furever home in any given week.
The Wharf Miami, 114 SW North River Drive, Downtown Miami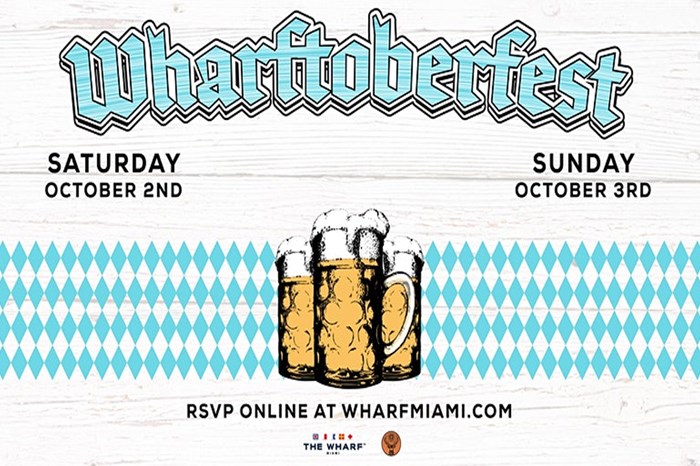 The Wharf Miami is doing Oktoberfest – and you're invited. This two-day weekend affair will feature live music, lots of entertainment, a Polka band, great food, free pretzels, Oktoberfest drinks specials such as 'buy a Jägermeister shot & get a German beer free,' and more.
South Pointe Park, 1 Washington Avenue, South Beach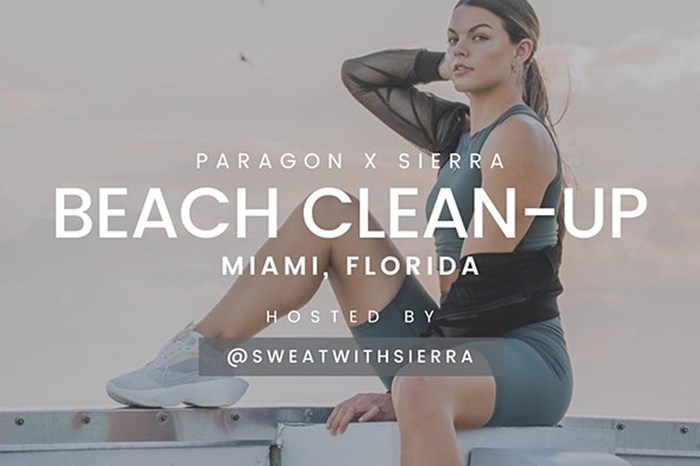 Do your bit to keep Miami's beaches clean, as you join fitness expert Sierra Carter for this morning clean-up. Those who collect the most waste will also receive Paragon giveaways at the end of the event. 
Virginia Key Beach Park, 4020 Virginia Beach Dr, Key Biscayne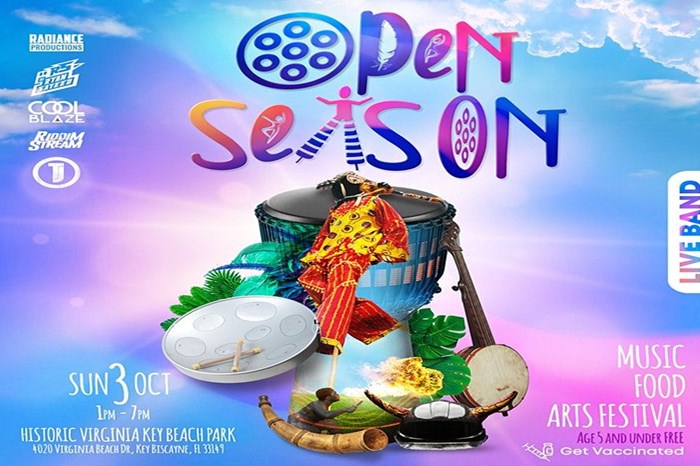 Fall is carnival season in Miami and what better way to kick it off than with a music, arts, and food festival in Virginia Key Beach Park. Bring along friends and family to enjoy live DJs, performances by the FULL Teddyson John Project Band, fun games, child-friendly activities, and lip-smacking West Indian cuisine. Kids 5-and-under get in free.
Miami-Dade County Fairgrounds, 10901 SW 24th St, University Park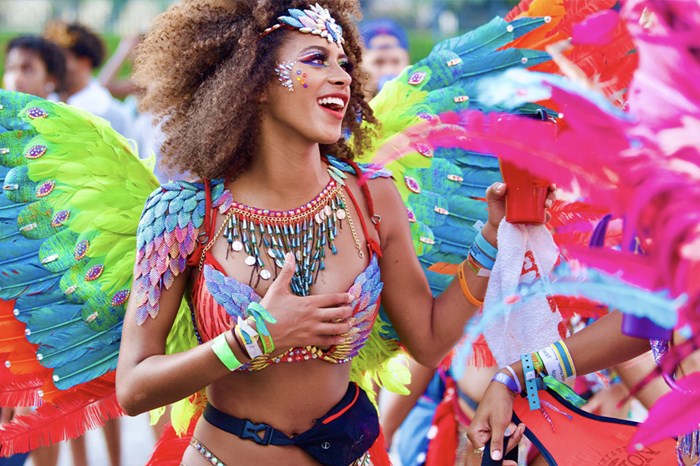 Get ready to dive into the Caribbean with three days of arts & crafts, fun, food, and festivities. Celebrate this vibrant culture as you choose to attend their evening kick-starter 'Panorama,' the morning-to-noon 'J'ouvert,' or all-day concert and parade with hundreds of masqueraders showcasing a colorful display of costumes and exciting energy.
Coral Reef Yacht Club, 2484 S Bayshore Dr, Coconut Grove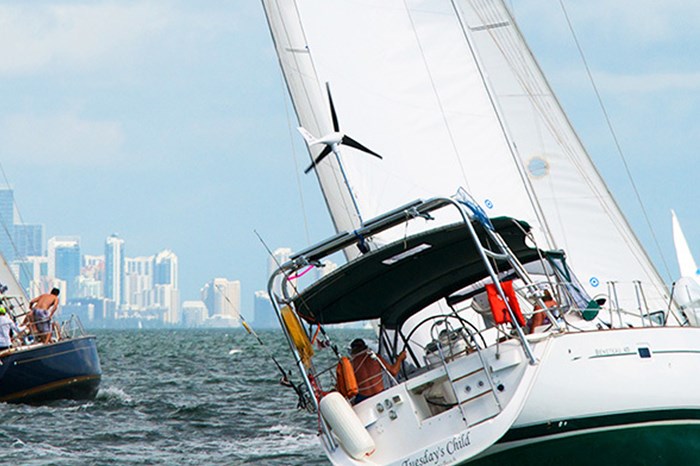 Plan a great start to Columbus Day weekend as you catch exciting sailing action over at Regatta Park. Sailors from across the globe will be competing in the oldest regatta of Miami. All classes will start the race at the same time, keeping all eyes on the Bay in this single-day event.
FTX Arena (formerly AmericanAirlines Arena), 601 Biscayne Blvd, Downtown Miami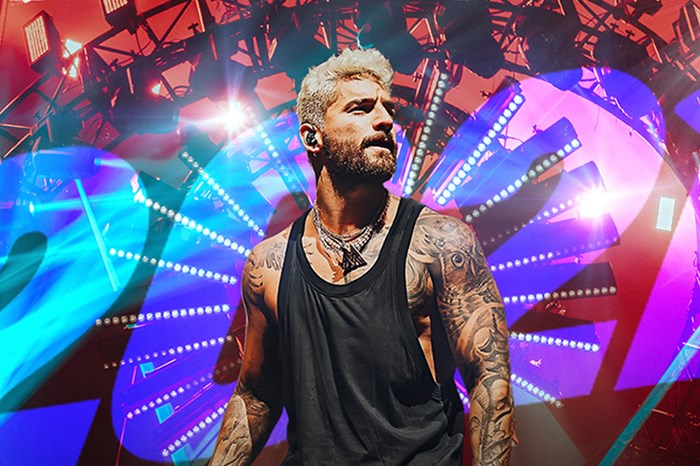 Columbian Latin pop sensation Maluma is bringing his Papi Juancho Tour to the FTX Arena in what is sure to a be heart-stopping performance. 
Bayfront Park, 301 Biscayne Blvd, Downtown Miami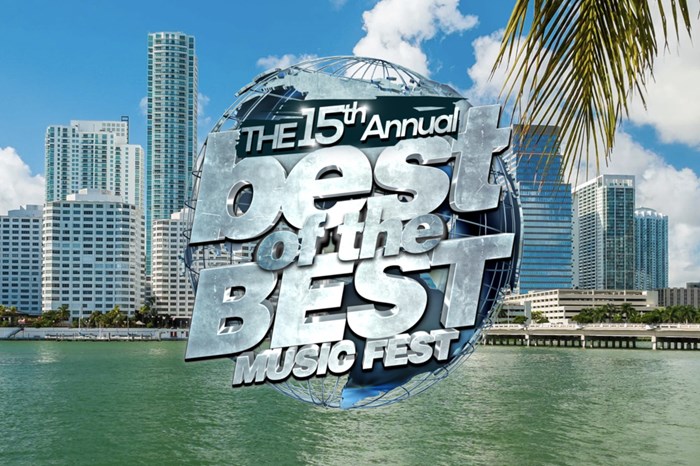 Spend Columbus weekend at Bayfront Park listening to some amazing reggaeton and hip-hop beats belted out by the best in the business. This year's live performance lineup includes artists such as Koffee, Spice, Lady G, Tarrus Riley, Tee Jay, Skinny Fabulous, Bunji Garlin, Farmer Nappy, and Problem Child.
Shelborne Hotel South Beach, 1801 Collins Avenue, South Beach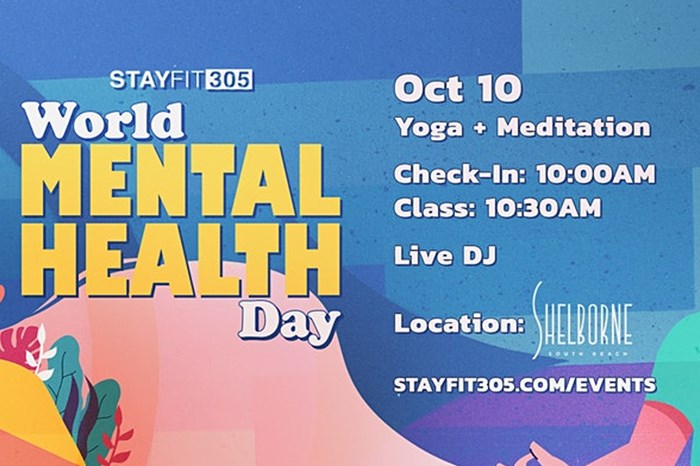 Work in some "me time" this World Mental Health Day. For a little yoga flow followed by soul searching on a gorgeous rooftop, head to the Shelborne Hotel for this Stay FIT 305 session. There will also be 20% off food and beverage at the hotel's café and pool bar for participants. 
1 Hotel South Beach, 2341 Collins Avenue, South Beach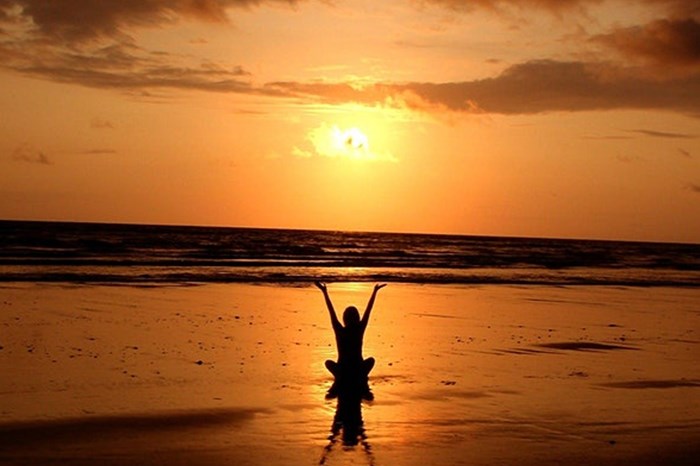 The 1 Hotel condo-hotel will be hosting two spectacular sound meditation events on the beach this month. For World Mental Health Day on the 10th, you'll be able to turn your 'headphone ON, world OFF' with a sunset meditation. On the 21st, an immersive sound bath will follow your sunset meditation during the full moon, accompanied by a silent disco dance party, mantra card, and essential oils.
Deering Estate, 16701 SW 72nd Avenue, Palmetto Bay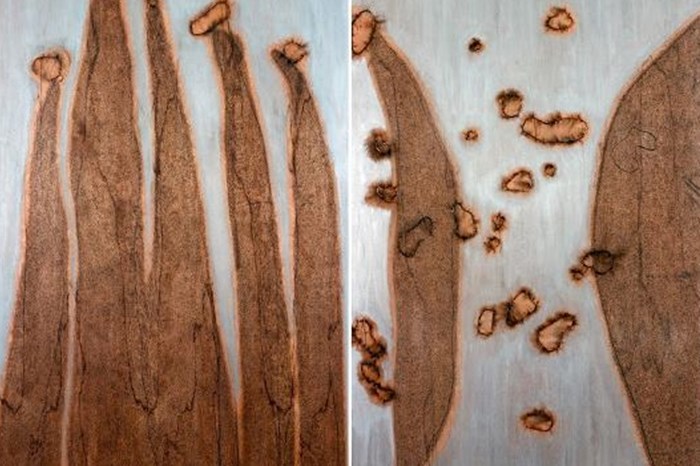 Kickstarting the month-long exhibit by Mira Lehr, this opening reception will feature select works by the artist. The Regenerative Rhythms collection captures the artist's ongoing dialogue with the patterns, textures and cyclical processes of life, birth, and regeneration in nature. RSVP here, for free access to the event.
Bayfront Park, 301 Biscayne Blvd, Downtown Miami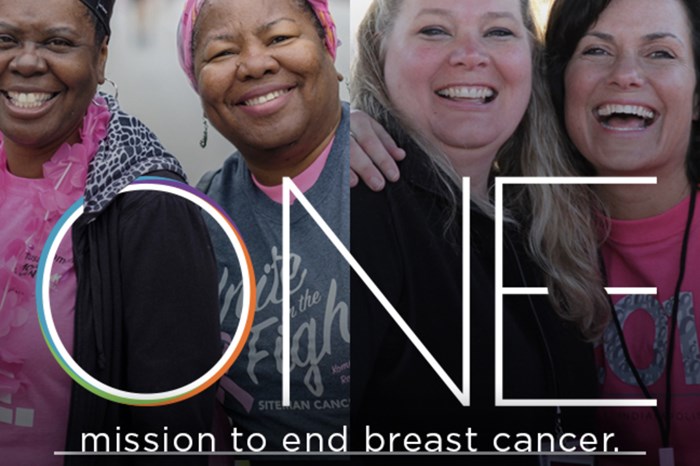 Walk to raise funds and awareness supporting breast cancer. Dedicate your fall weekend to a good cause, as you join an existing team or start your own to participate in the Susan G. Komen More Than Pink Walk. Teams are expected to gather at Bayfront Park, in pink gear, to start the 6,000-step walk. 
Virginia Key Beach Park, 4020 Virginia Beach Dr, Key Biscayne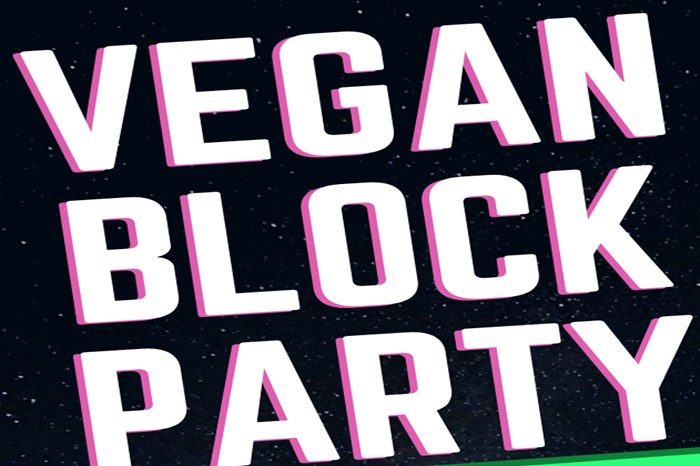 Calling out all vegans for the ultimate weekend food festival and block party! This family-friendly festival lets you join like-minded foodies to eat, sip, and celebrate everything vegan. Expect delicious eats at every turn, a fully vegan bar, music & entertainment, free wellness workshops, fun games, activism, beach access, and much more.
FTX Arena (formerly AmericanAirlines Arena), 601 Biscayne Blvd, Downtown Miami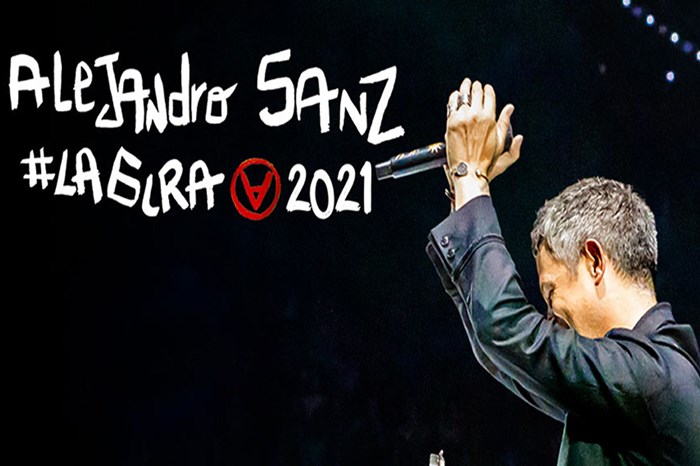 The most successful Spanish singer of all time, Alejandro Sanz is bringing his La Gira 2021 Tour to the FTX Arena. Don't miss this repeat performance of his greatest hits and songs from his latest albums. 
Miami Beach Convention Center, 1901 Convention Center Dr, South Beach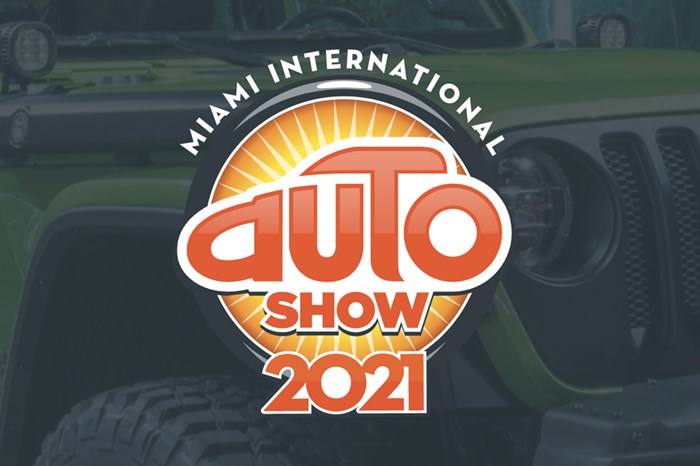 Love cars? Then you have to spare a day, two, or even more for the hottest car show in town! This year, the show will feature the debut of the sharpest, smartest, most talked about electric vehicles (EVs) in town. Popular exhibits such as Camp Jeep, Car Boutique, and Memory Lane are set to make a comeback. The auto show's wildly appreciated 'Ride & Drives' arena will be stationed right outside the entrance, with some of the most highly anticipated cars available for a test drive.
1103 Biscayne Blvd, Verde at Pérez Art Museum, Downtown Miami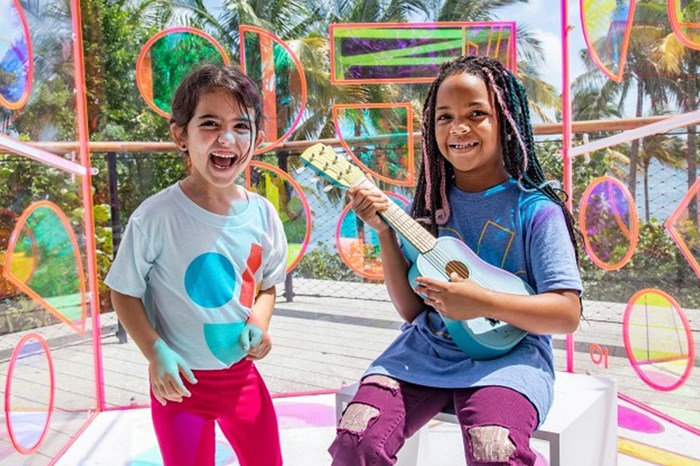 This one-of-a-kind event hosted by the Perez Art Museum marks a unique kid and grown-ups' interaction with some of Miami's best-known artists as well as others from across the country. The morning-to-lunch event will feature art-making activities, live music, snacks and treats, dancers, special guests, and activities centered around learning the artists' creative processes.
Multiple venues across Miami and Miami Beach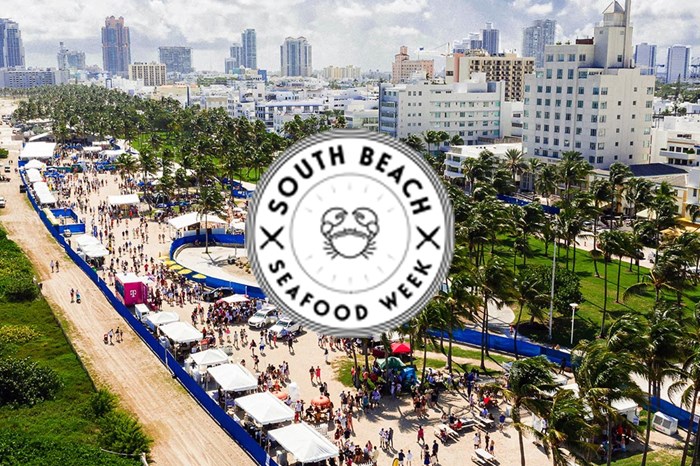 Stone Crab season is here, and so is Miami's wildly popular South Beach Seafood Week. Just grab hold of your crab mallet and head straight to the most delicious seafood festival in Florida. Like every year, this week-long celebration will feature a curated selection of talented chefs, epicurean masterpieces, cocktails, and a flaming-hot battle of the chefs.
You especially wouldn't want to miss Saturday's beachfront event that spans 4 blocks, complete with the freshest catch from the sea, hand-selected pop-up cafes from Miami's top eateries, 30+ complimentary open bars, live music, games, and more.
Deering Estate, 16701 SW 72nd Avenue, Palmetto Bay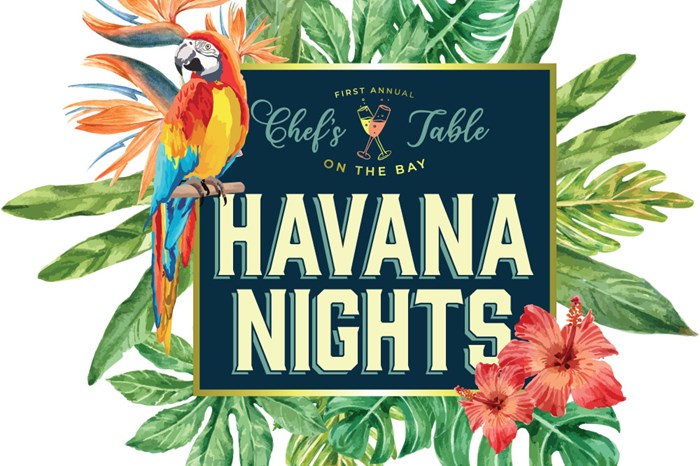 Enjoy the best of seafood, prepared live, with instructions directly from award-winning chefs at this inaugural food festival. Hosted by the Deering Estate, Chefs Cindy and Ashley Hutson of Cerveceria La Tropical in Wynwood will show you how to put together a delicious three-course seafood meal, while Michael Thaler will take over later for a quick bourbon cocktail lesson.
FTX Arena (formerly AmericanAirlines Arena), 601 Biscayne Blvd, Downtown Miami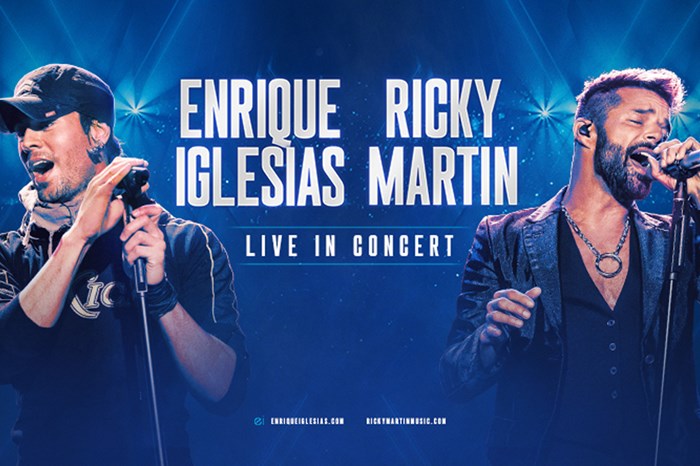 The hottest Latin male pop stars of all time are ready to set the stage on fire at the FTX Arena this October. Catch Ricky Martin and Enrique Iglesias live in concert, and relive the euphoria of the 90s and 2000s over two days of sensational performances. 
Other starry acts scheduled this month include an Alejandro Fernandez concert, Maluma in concert, an Alejandro Sanz concert, and El Alfa's first-ever US tour. For more details and events at the FTX, go here.
Vizcaya Museum & Gardens, 3251 S Miami Ave, Coconut Grove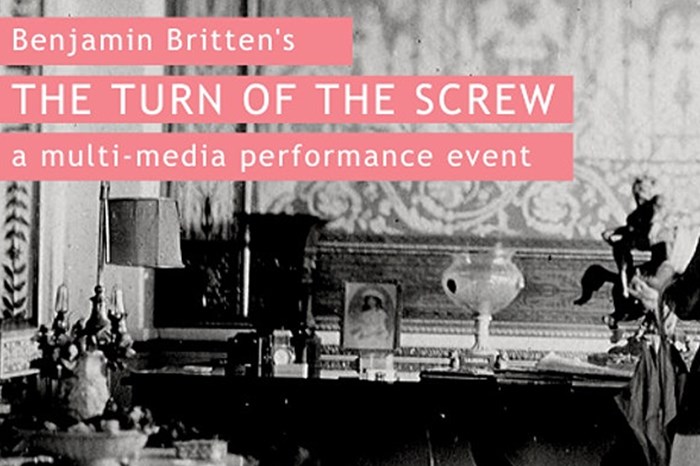 Get ready to be immersed in the ghostly story of an old mansion with secrets behind the lives lived there. This chamber opera can be enjoyed up-close at the historic house's main courtyard, from an interior balcony seat, or even the gardens. It will be worth your evening to watch the gothic masterpiece's chilling plot unfold in this unique, multimedia experience.
North Beach Bandshell, 7275 Collins Ave, North Beach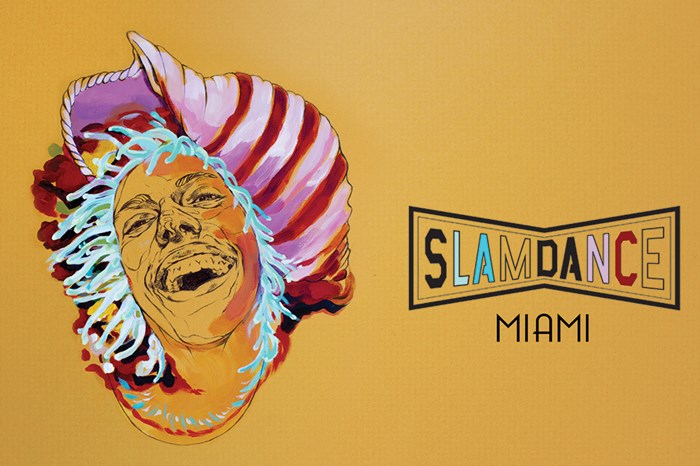 Enjoy cinematic works from the emerging filmmakers of Mexico, Central and South America, the Caribbean, and Florida at this open-air festival. The 3-day film festival has an insightful lineup for those in love with world cinema. Anyone who misses the in-person can also catch the virtual component of the screenings from 31st October to 7th November.
260 Aragon Ave, Coral Gables Art Cinema, Coral Gables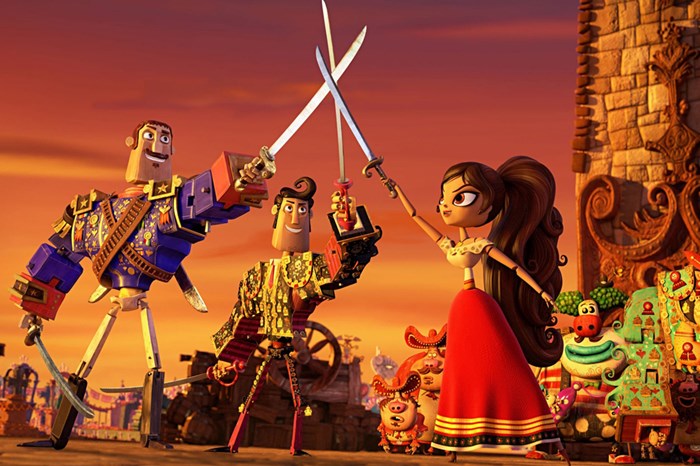 With cinemas now open, catch the likes of Singin' in the Rain, Rashomon, The Book of Life, La Dolce Vita, Persona, Possession, The French Dispatch, and more screening at this historic art cinema.
1300 Biscayne Blvd, Adrienne Arsht Center for the Performing Arts, Arts & Entertainment District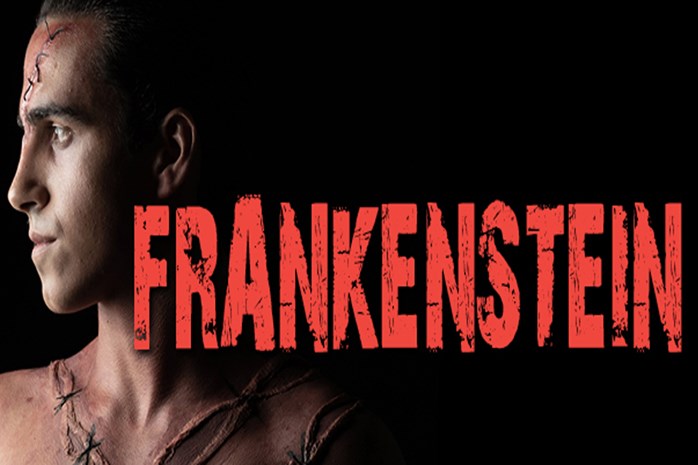 Besides the South Florida Premiere of Frankenstein – running October 14-31 – here's what else is playing at the Adrienne Arsht this month:
10901 Old Cutler Road, Fairchild Tropical Botanic Garden, Coral Gables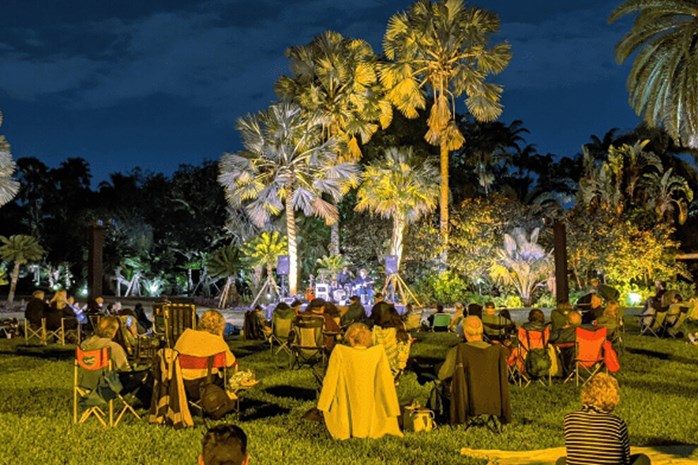 Besides its famous weekend Orchid Festival on the 16th & 17th, Fairchild's October lineup is ripe with a bunch of hobby to professional-grade workshops. See what's in store: 
---
October 2021: Virtual Events in Miami
---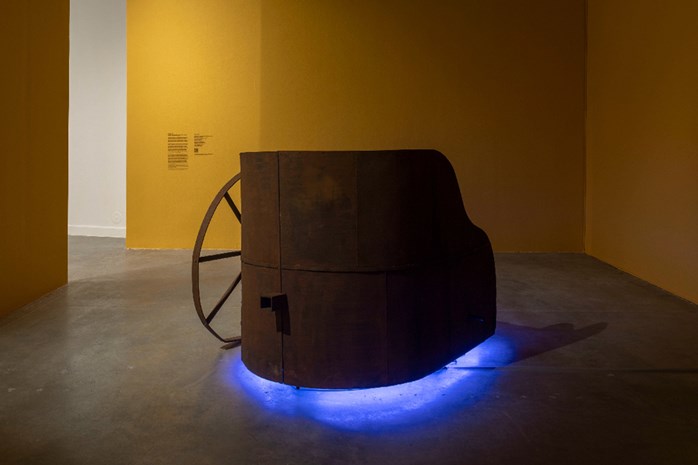 Diaspora Vibe Cultural Arts Incubator (DVCAI) founder Rosie Gordon-Wallace, University of Miami Art & Art History Professor Erica Moiah James, plus Perez Art Museum Miami Director, Franklin Sirmans will come together to discuss Michael Richards' artistic practice. An extension of last month's talks, the Zoom conversation will feature a vibrant, contextual presentation by Professor James amongst other analyses of the artists' works and influence.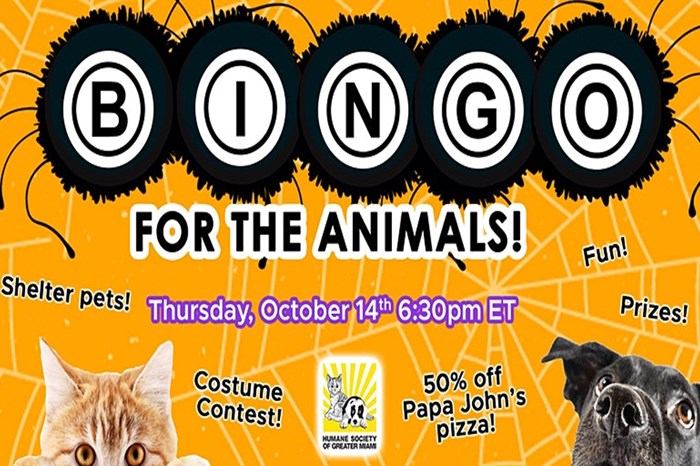 Join the Humane Society of Greater Miami for a great night of bingo for a cause. Dress up in your favorite Halloween costume, tune in, buy as many bingo cards (money goes to the shelter) as your heart desires, and get ready to play. You could even check out and adopt a furry friend while you're at it!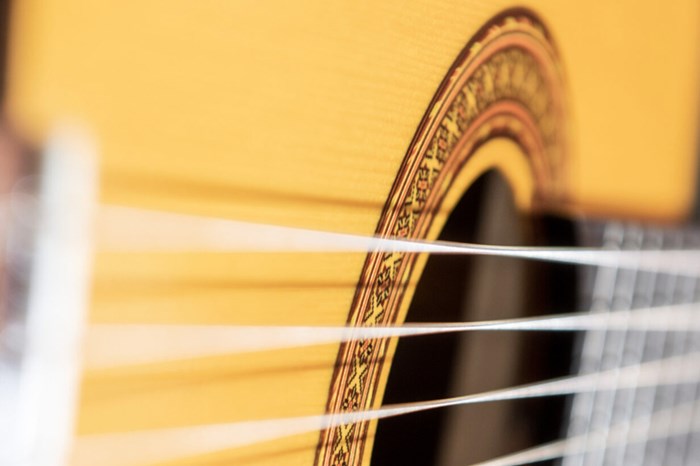 Can't help jiving to samba, bossa nova, or chorinho? Join artist-in-residence Rose Max & Ramatis and other guest musicians, as they put forward a harmonious evening discussing their passion for the history and music of Brazil. This free, online performance promises to sweep you off your feet with popular and traditional Brazilian music.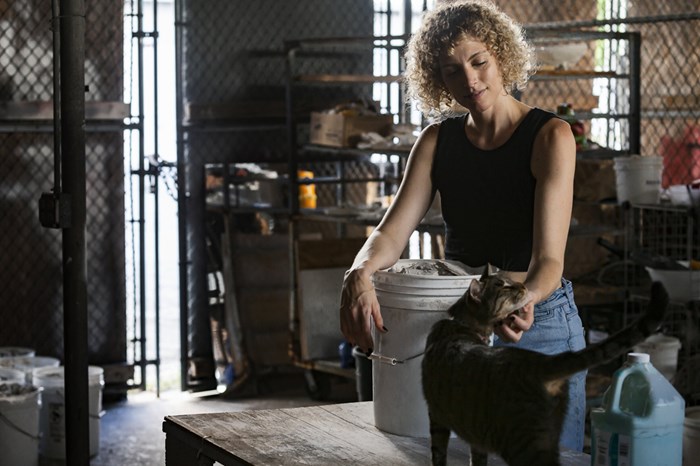 Follow local artist Lauren Shapiro on a tour of her work and creative processes. A visual artist living and working in Miami, Shapiro loves combining ceramic arts with social practice to help bridge the gap between people and the environment with her art-making processes. The award-winning artist has exhibited at the Basel, Switzerland and draws inspiration from environmental research and data.
Care to share where you're headed this Halloween? We're all ears on Instagram, Facebook, and Twitter.



Share your thoughts with us
Sign up now
Get news and updates delivered to your inbox