Miami Events January 2022: Fun Events to Kick Off the New Year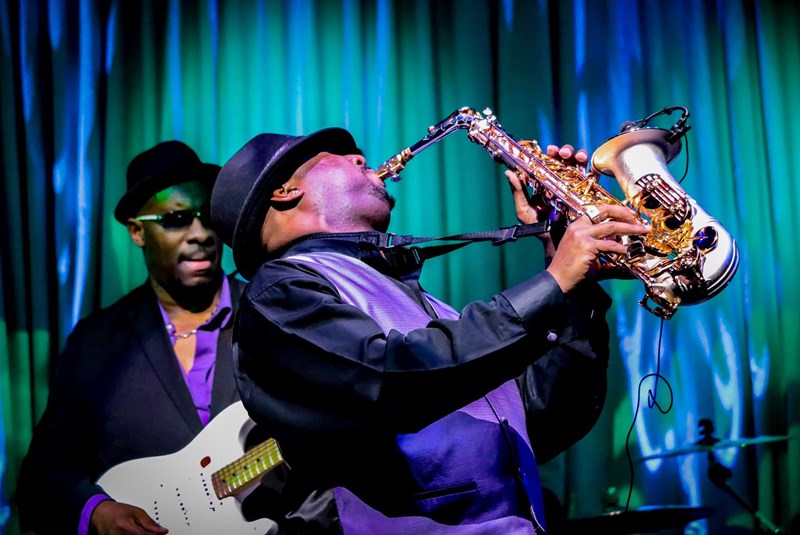 Dec 31, 2021 December 31, 2021
Happy New Year! One of the best things about living in a vibrant city like Miami is that the great weather and festive mood carry on beyond the holiday season. To help you kickstart 2022 on a great note, we have a wholesome lineup of art, music, movie, and cultural festivals. From the South Beach Jazz Festival to Art Deco Weekend, art therapy on a boat to art therapy with wine, boat show to antique show, movie screenings to music concerts, you'll find a Miami event for every mood.
Read on for the full list of Top Things to Do in Miami in January 2022:


---
Top Things to Do in Miami - January 2022
---

Events at a Glance
January 2022: Miami In-person Events
January 2022: Miami Virtual Events
---
January 2022: In-Person Events in Miami
---
Multiple locations across Miami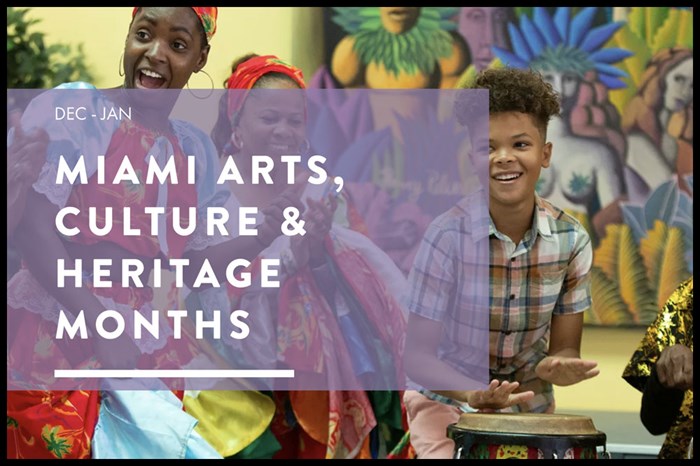 Pencil in art, culture, and new experiences to your New Year resolutions, as Miami's Temptations Program offers great discounts this entire month. Hop through museums, theaters, and historic performance centers – all participating in the Miami Arts, Culture & Heritage Months – and get exceptional value with BOGO savings, free walking tours, 25% off admission, and more offers throughout January.
Don't forget to check out the "Art of Black" festival that is also part of this month's temptations program.
1819 79th Street Causeway, North Bay Village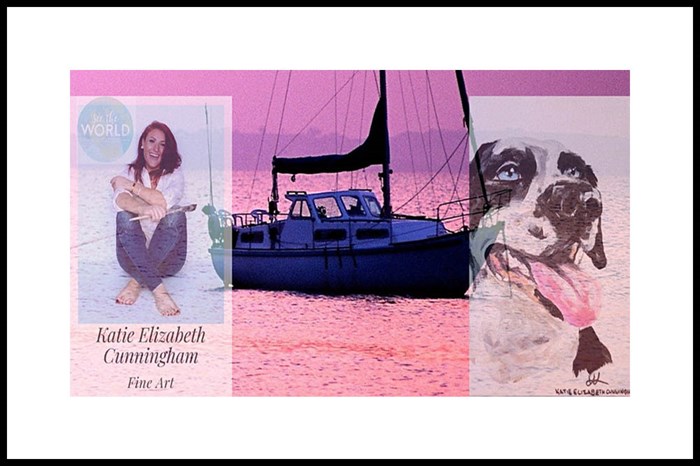 Have a professional artist immortalize your furry friend on canvas - and that too for a cause! Set sail from Captain Joe's Boat Club for a relaxing evening enriched with art, color, small bites, and wine. Miami-based artist Katie Cunningham will draw out your pet on a 16 x 20 canvas prior to the event, so that you can enjoy the sunset while painting in your fuzzy bestie. All proceeds will benefit See The World Education – a nonprofit organization providing inclusive events for people with disabilities.
Multiple stages in Miami Beach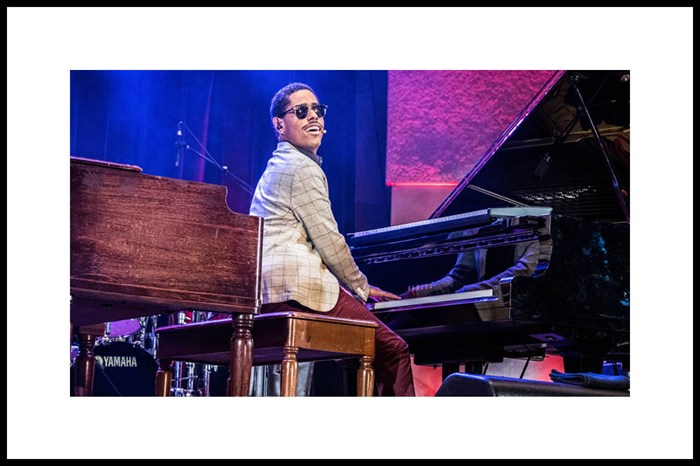 It's three whole days of world-class jazz with some of the most talented musicians in the industry. Shifting the focus from disabilities to abilities, multiple stages in Miami Beach will be hosting world-renowned jazz musicians for this weekend fest. With at least one or all band members overcoming a disability, this inspiring music event will carry a wide spectrum of traditional to contemporary, and Latin American tunes. Expect to catch the likes of The Blind Boys of Alabama, Nicole Yarling, Donald Harrison Quartet, French Horn Collective, and more on stage this year. Click to read further about the complete lineup, locations, and schedule here.
Multiple venues across Miami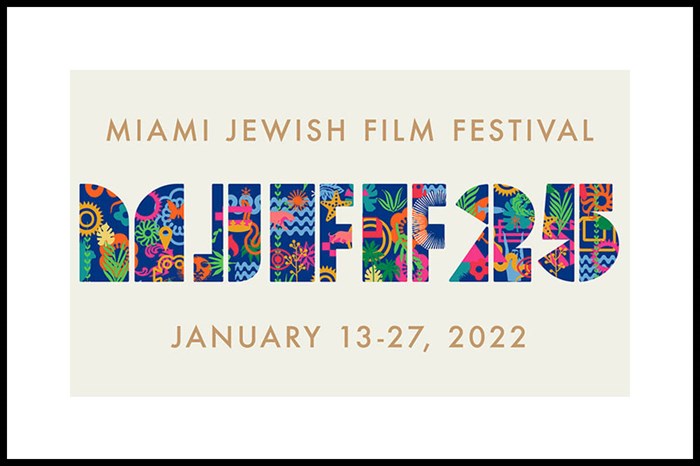 It's one of the largest Jewish film festivals in the world – and you're invited! With a mix of indoor and outdoor screenings, this is your chance to tune into the finest of Jewish cinema from across the globe, featuring new discoveries to ground-breaking films. Find more information on venues and complete movie lineup here.
Can't make it to a screening? No problem! Catch the festival highlights and more online, as the event goes virtual from January 14 through 26.
Phillip and Patricia Frost Museum of Science, 1101 Biscayne Blvd, Downtown Miami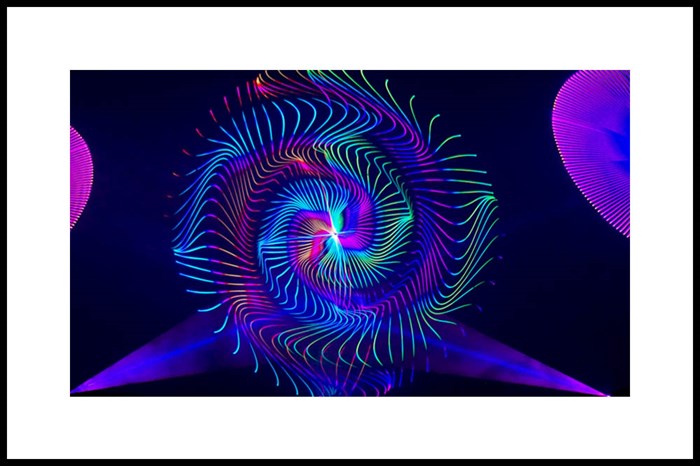 Laser light shows of the past are back! And it's immersive entertainment at its best! Enjoy an evening of laser lights dancing to legendary hits from the likes of Pink Floyd to The Beatles, and more. Make sure to get a good nap ahead because this 'Symphony of the Stars' will stay rocking from 7:00 PM - 12:00 AM – all under the Frost Planetarium's 67-foot dome. For more upcoming events in January at the Frost, go here.
Lummus Park, between 5th and 15th Streets, Ocean Drive, South Beach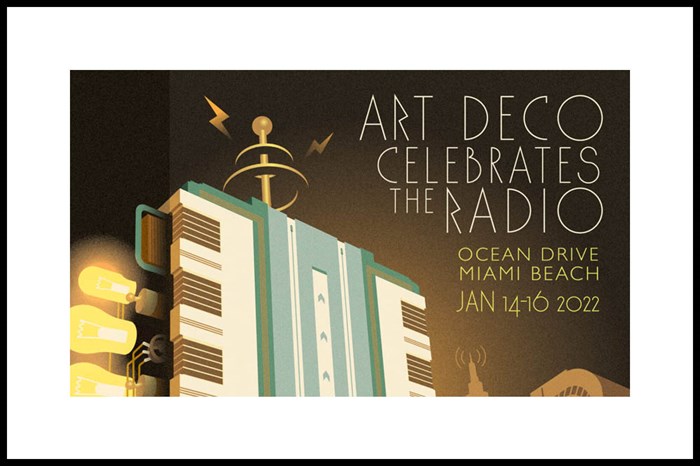 Take a trip back to the 'Art Deco era' as you visit this longest-running, free community cultural festival. Every year, on a crisp January weekend, Ocean Drive erupts into a grand celebration of Miami's signature Art Deco movement. Hosted by the Miami Design Preservation League, more than 70 events make up this stellar annual fest full of artistic, cultural, and architectural references.
For its 45th edition, the festival returns with a theme of "Art Deco Celebrates the Radio" and a custom-designed, collectible poster by artist Sergey Serebrennikov.
Vizcaya Village, 3250 S Miami Avenue, Coconut Grove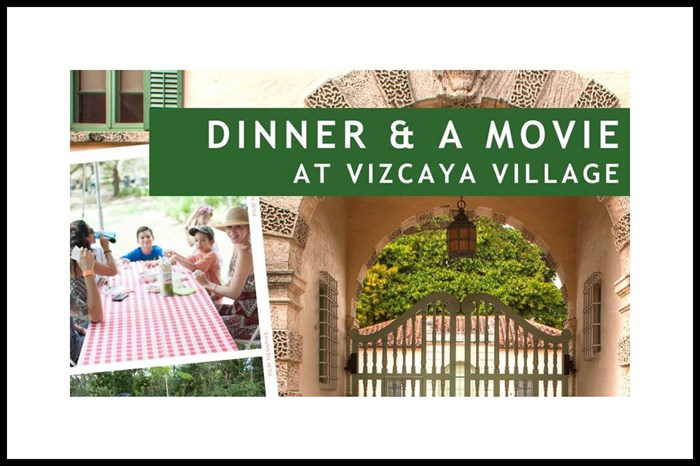 Bring along the kids to enjoy a dinner and movie at Vizcaya Village. This annual evening program is great for families looking to spend some fun, quality time together. There will be food-focused storytelling and an art-making session before you sit down for the community meal. Dinner will be followed by a special screening of Pixar's 'Ratatouille' with a side of s'mores for dessert.
The Miami Airport Convention Center, 711 NW 72nd Avenue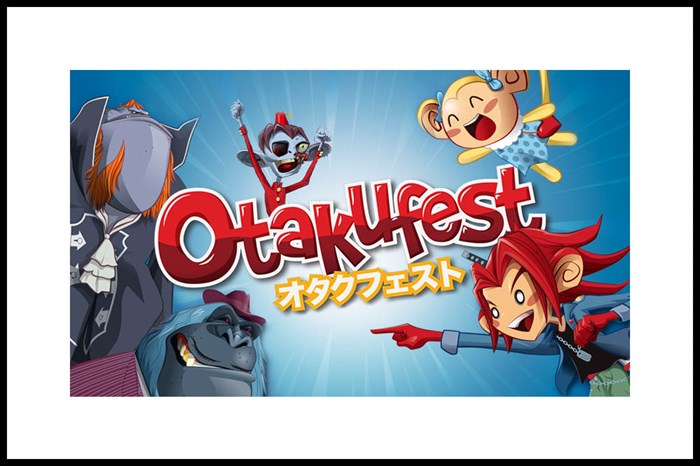 Get your geek on at the nerdiest festival of all! Fans of anime, cosplay, animation, comics, gaming, and more are highly recommended to visit this 2-day festival taking place at The Miami Airport Convention Center. There will be celebrity guest events, costume contests, costuming workshops, meet-ups, gaming tournaments, a K-Pop dance contest, and much more to enjoy.
Lowe Art Museum, 1301 Stanford Drive, University of Miami, Coral Gables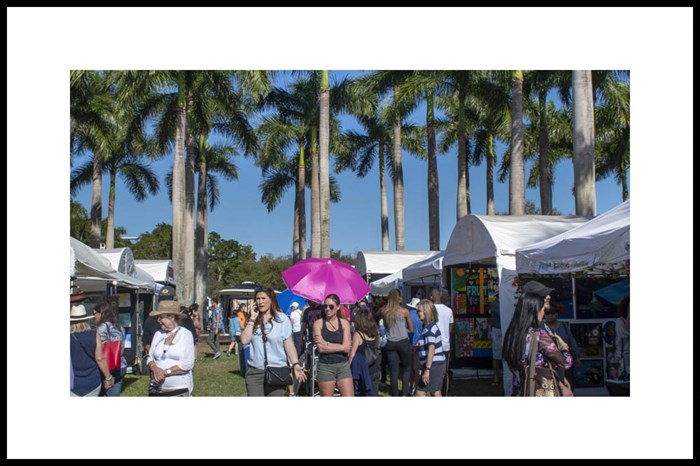 Catch the 71st edition of the annual Beaux Arts Festival to support budding talent and ponder over works of art submitted by fine art exhibitors from across Miami-Dade. The 2-day event will also feature live entertainment, an exciting marketplace, and great food.
Martin Luther King Jr. Memorial Park, 6000 NW 32nd Ct, Liberty City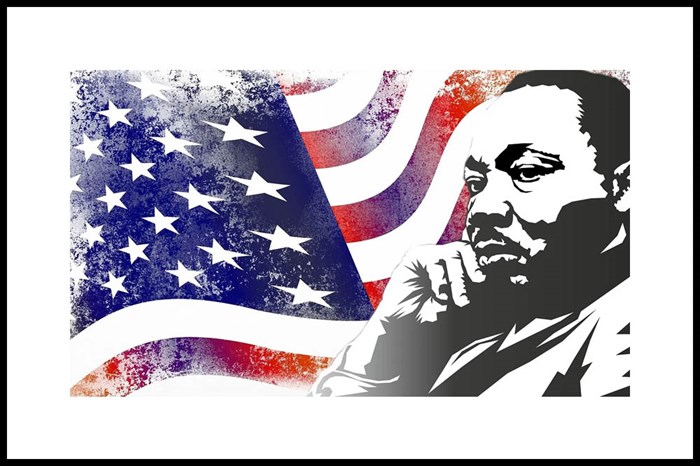 Celebrating Dr. King's dream of unity, freedom, socio-economic equality, and justice, this 2.5-hour parade will honor everything the visionary stood for. Spanning 8 miles of sacred ground traversed during his Miami visits, the parade will feature veteran groups, police and military units, federal and state officials, corporate floats, dance and drill teams, school and college marching bands, classic cars, motorcycles, and more. There will also be a cultural stage, children's village, marketplace, and food corner for the entire family to enjoy.
Vizcaya Museum & Gardens, 3251 S Miami Avenue, Coconut Grove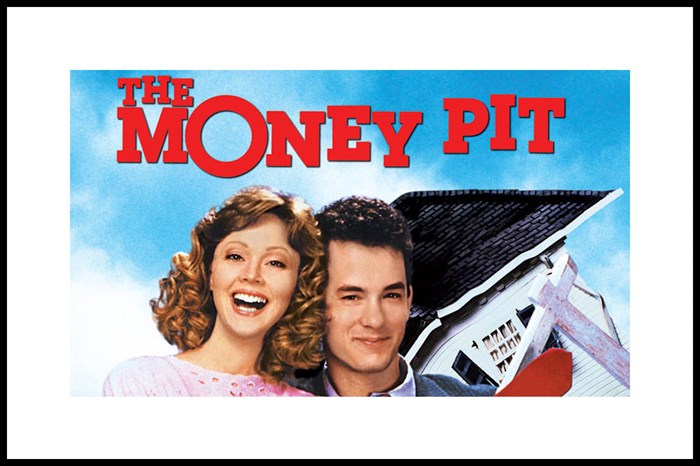 Following in the footsteps of its legendary owner, James Deering, this historic estate will be hosting a movie night this January. Screening Steven Spielberg's 'The Money Pit,' the final scenes of which were filmed at Vizcaya, the estate will stay open late. Remember to stop by a little early to explore the museum and café before the movie begins, making the most of this special evening.
Miami Beach Convention Center, 1901 Convention Center Drive, South Beach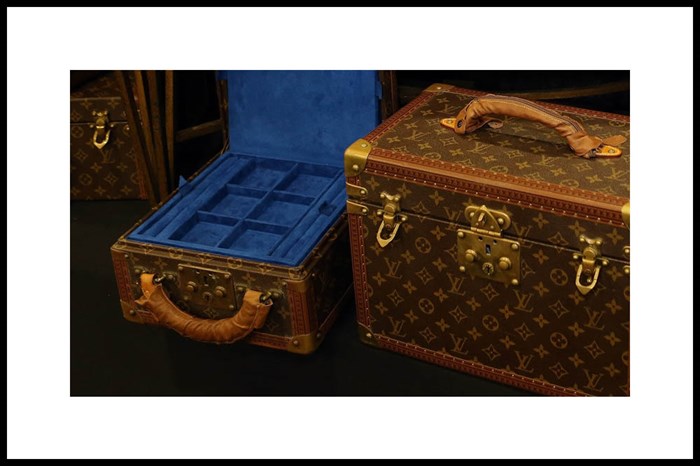 If you love antiques and rare finds, you cannot miss this 4-day show taking place at the Miami Beach Convention Center. The whimsical annual event is back exhibiting the finest of jewelry, watches, handbags, artwork, furniture, home décor, and much more from over 30 countries. Collectors will find a huge variety of highly sought-after pieces from the likes of Tiffany & Co, Cartier, Hermès, Andy Warhol, Patek Philippe, Rolex, and others. Free pop-up education sessions, custom educational tours, and complimentary free appraisal make it an event worth visiting.
Regatta Park, 2700 S. Bayshore Drive, Coconut Grove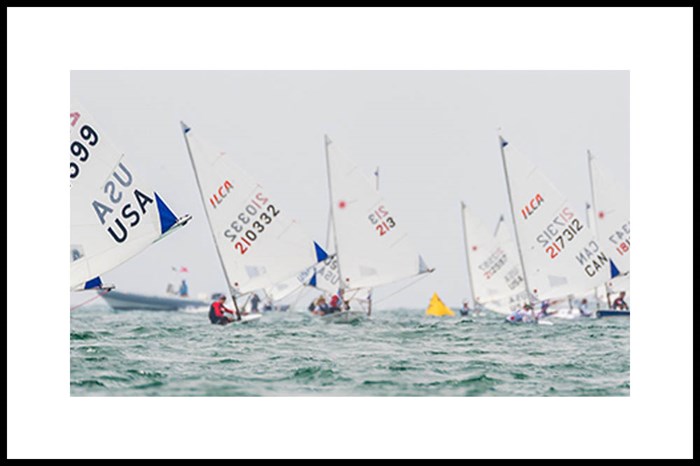 Kickstart your nautical calendar with three full days of sunny skies, sparkling waters, and adrenaline-spiking sail action at Regatta Park. Competing for top honors and bragging rights will be the finest navigators in the Nacra 17, 49er, 49er FX, 470 Mixed, IQ Foil, IF Foil Men, and Open Windsurf Foil classes. 
FTX Arena (formerly AmericanAirlines Arena), 601 Biscayne Blvd, Downtown Miami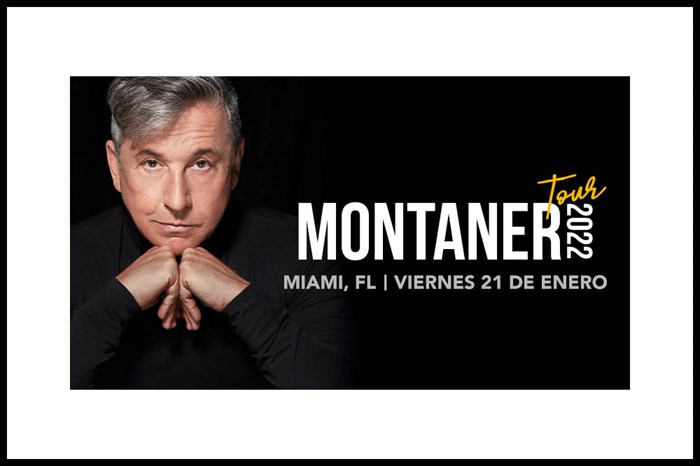 Rescheduled from March 2020, Argentine-Venezuelan composer, singer and songwriter Ricardo Montaner will finally take over FTX Arena this January. Singing hits from a musical career spanning more than four decades, you can look forward to an electrifying evening with this "best-selling Latin music artist."
Take One Acting Studio, 7340 Southwest 48th Street, #Suite 103, Marina Lakes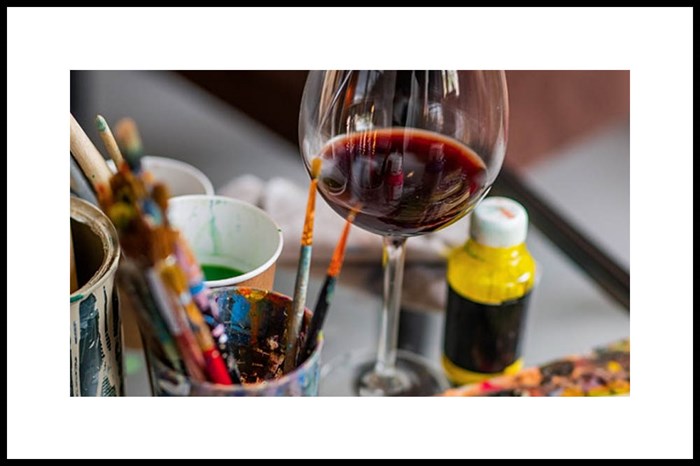 Take this opportunity to step out of town for a night with friends or just like-minded company. Take One Acting Studio is hosting a night of art with complimentary wine, colors, canvas, and music to create the perfect, fun getaway you need from back-to-work.
Haulover Beach, 10800 Collins Avenue, Miami Beach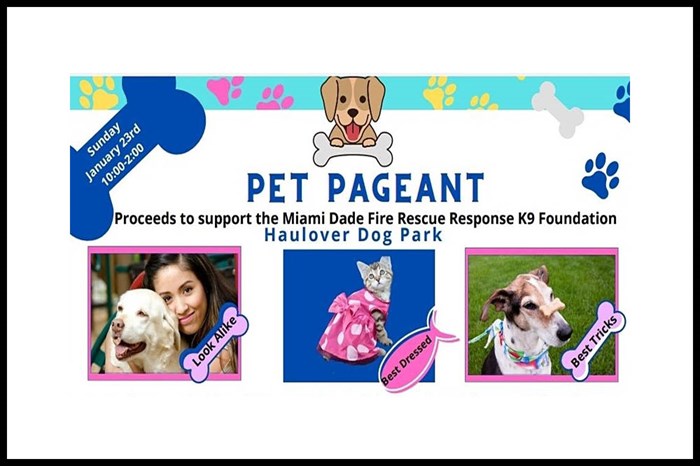 Bring your amazing pet to this first in a series of annual pet pageants supporting the MDFR K9 Response team. Dogs, cats, hamsters, birds, and other pets of all shapes and sizes are welcome. There will be three contests – best dressed, best trick, and best owner-pet look alike – and the top 3 winners in each category get to take home trophies.
Miami Culinary Institute, Wolfson Campus, 415 Northeast 2nd Avenue, Downtown Miami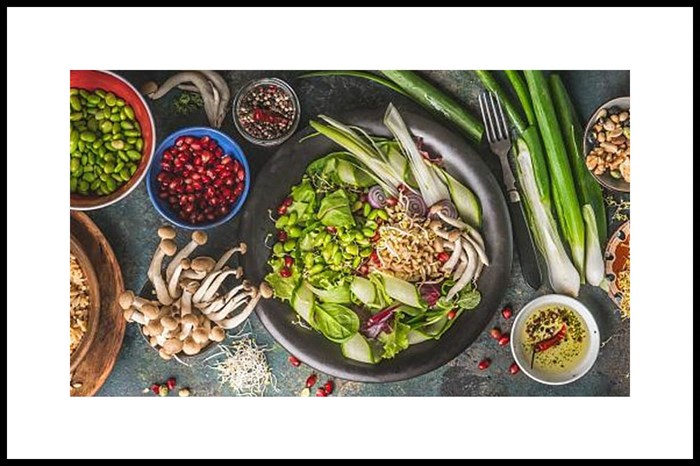 Commit fully to that New Year's resolution of eating healthier with this plant-based cooking class. This interactive evening of hands-on cooking with Chef Paulette Bilsky-Phillips will help you learn three new mouthwatering plant-based dishes. Enjoy your creations after the session with a complimentary glass of wine.
JW Marriott Miami, 1109 Brickell Avenue, Brickell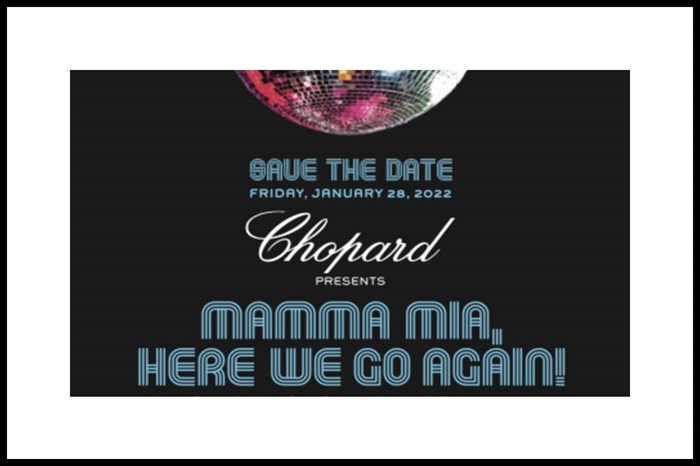 Be a 'Super Trouper' and 'Take a Chance On' this special concert by ABBA Revisited to show your love and support for those with paws. Benefiting the Paws4Your Rescue organization, this Chopard-sponsored evening will take place at the JW Marriott in Brickell.
Ready to adopt a pet? Browse through and find your furry soulmate here.
The Fillmore Miami Beach, 1700 Washington Ave, South Beach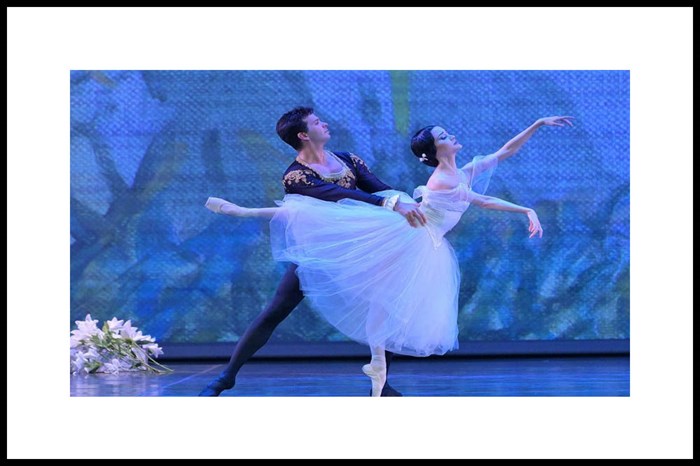 Ballet fans, mark your calendars for this visual treat. Journey down the romantic alleys of the 19th century with this magical performance underlined by talented dancers plus beautiful costumes and scenery. Highlighting the most cherished pieces from famous, romantic 19th century "White Ballets," this breathtaking show will make your visit to the Fillmore all the more memorable.
Ponce to LeJeune Road, Coral Gables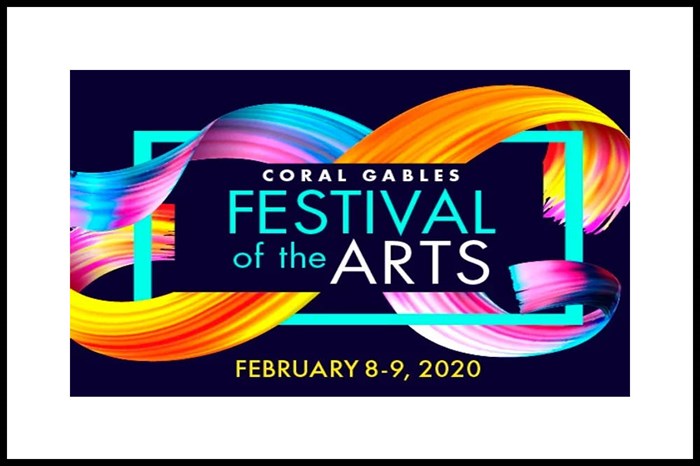 It's isn't called "mega" for nothing, as you get to experience six festivals at the same time and place. With over 13 categories for their Fine Art festival, more than 100 booths at their Fashion Festival, fun and educational picks for their Kids Fest, 100 labels for their Beer, Wine & Spirits Festival, more than 50 exhibitors for their Dog & Pets festival, and a delicious food corner, there will be something for everyone to enjoy.
1300 Biscayne Blvd, Adrienne Arsht Center for the Performing Arts, Arts & Entertainment District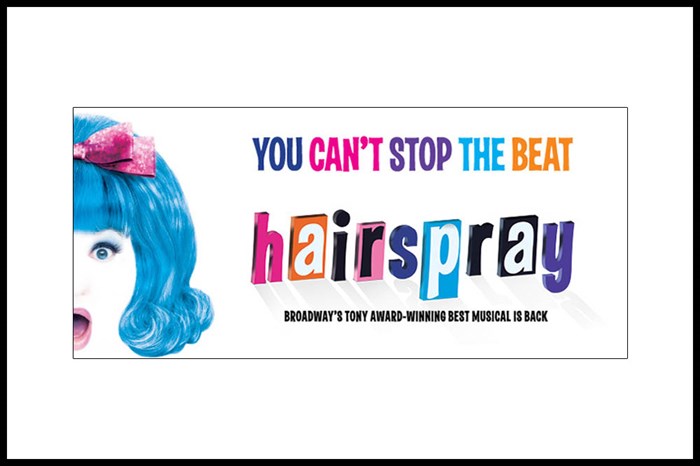 Supercharge your social calendar with Adrienne Arsht Center's roster of events for January, here's a selection of what's playing:
For more events and information on when Beethovan's V, Tchaikovsky's Symphony No. 4, and more are playing at the Arsht, go here.
Deering Estate, 16701 SW 72nd Avenue, Palmetto Bay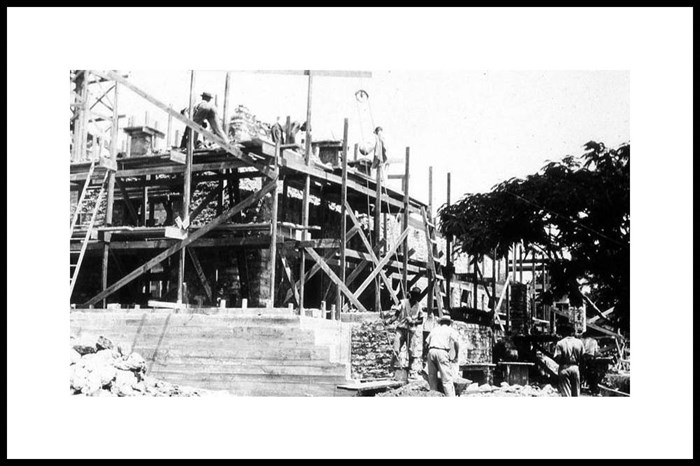 The Deering Estate's January calendar is back with a variety of events, and here are a few of our curated picks:
Connecting Worlds: Building the Stone House, January 17 – April 17.

This intriguing art exhibit will stay on view for three whole months. Tour the many historic photographs and objects on display for a rare insight into the unique architectural and cultural elements that Charles Deering included in the construction of his historic home.

Moon Viewing, January 17.

It's the first full moon of the year, and what better way than to soak in the views from this gorgeous estate. Bring your own telescopes or binoculars, a picnic, and chairs for an evening well spent.

PRELUDE to 2100, January 27, 28 & 30.

Step into the future with this multidisciplinary, theatrical experience. Set in 2050, the show will take you through two immersive experiences - an intimate walking tour and a free open house. With various interactive installations, compelling storytelling, and performances by over 30 Miami-based artists, it's a must-see.
10901 Old Cutler Road, Fairchild Tropical Botanic Garden, Coral Gables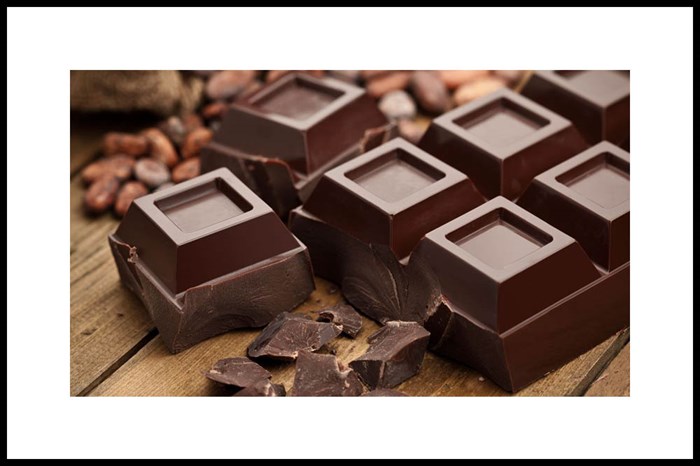 As the award-winning NightGarden experience enters its final leg, here's what else you can experience or learn at the Fairchild this January:
---
January 2022: Virtual Events in Miami
---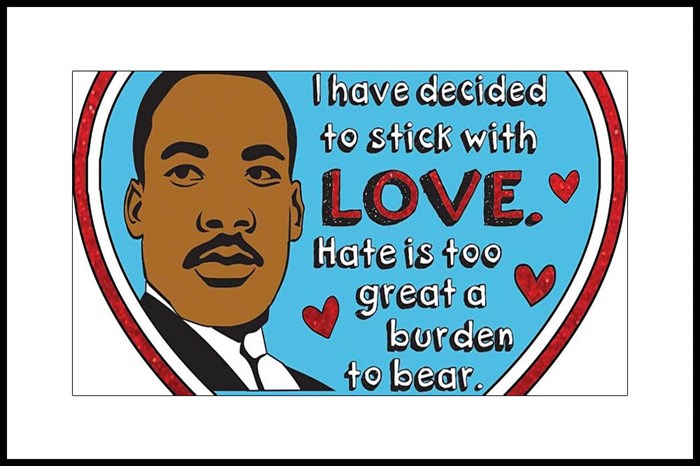 Make a run for it this Martin Luther King Jr. Day and make the most of a holiday that stands for dreams, justice, and equality. Join this virtual race from anywhere and compete for a limited-edition medal with a quote from Dr. King that reads, "I have decided to stick with love. Hate is too great a burden to bear." Additionally, 15% of your registration fee will be donated to the Equal Justice Initiative.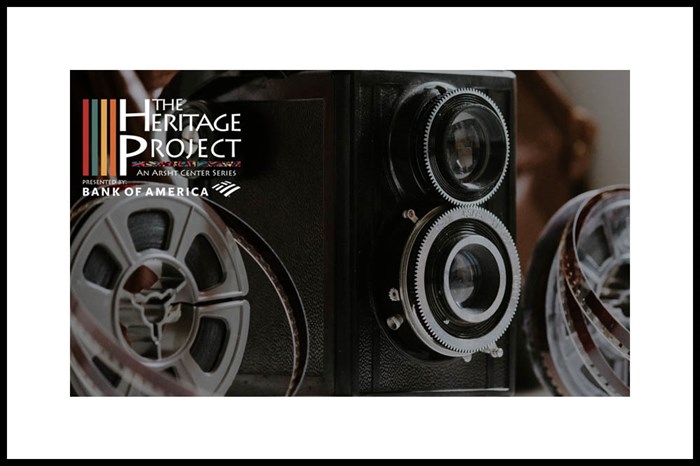 Part of The Heritage Project - An Arsht Center Series, this Zoom webinar will have acclaimed panelists discussing the portrayal of Black people in film. The panel will take a deeper look at a variety of tropes, clichés, themes, and stereotypes to support their perspectives.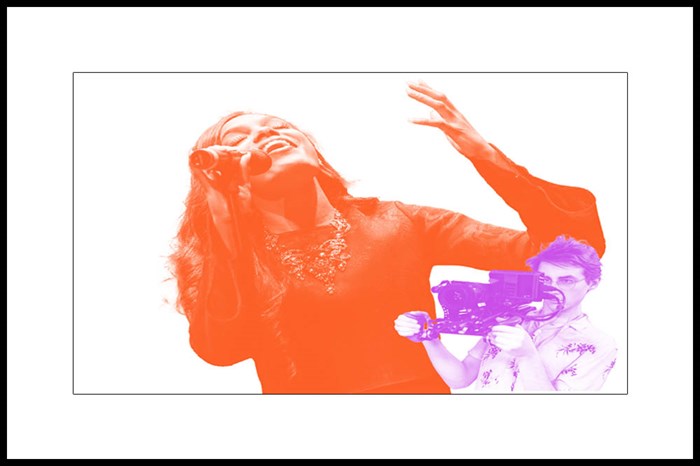 Introducing rising talents from 10 different artistic disciplines, the National YoungArts Week 2022 goes virtual on January 29. Meet these highly accomplished young artists in this free, 7-part series that will cover performances from voice to writing, dance, theater, design, classical music, and film.


---

How are you spending the first month of 2022? Drop us a comment - we're all ears on Instagram, Facebook, and Twitter!
Share your thoughts with us
Sign up now
Get news and updates delivered to your inbox