Miami for Wine Lovers Part 1: Top Wine Tastings and Events
Jul 18, 2017 July 18, 2017
Who needs Napa Valley when Miami has a flourishing wine culture? This series of blogs is dedicated to all the wine lovers in Miami. In this part, we are covering events and tastings across the city that will acquaint you with wines from around the globe. With such a grand variety on show, we won't blame you for getting tipsy.
 
EVENTS
Where: South Beach & surrounding areas
When: February 21-25, 2018
Each February, almost 70,000 wine and food enthusiasts invade South Florida for this legendary festival. Dig into a delicious array of foods, as you educate yourself with inspiring wine and food seminars. You never know who you'll clink and cheer to either, as celebrity chefs from the Food Network and Cooking Channel and renowned winemakers attend every year. What's even better is that proceeds of the festival go to the Chaplin School of Hospitality & Tourism Management at Florida International University.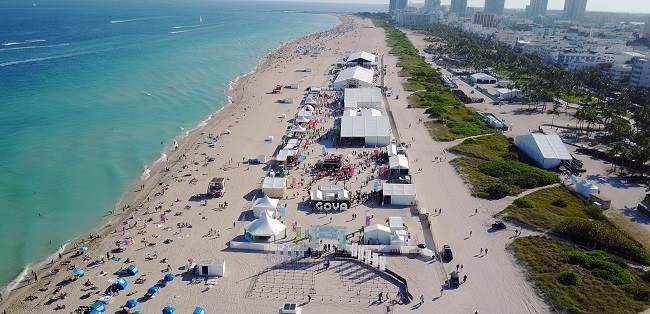 Photograph : Courtesy of SOBEWFF

Where: Coral Gables
When: November 11-12, 2017
Sample wine and other spirits along with delicious food at this colorful festival. Potentially 75 restaurants take part in an event that spans twelve blocks in Coral Gables. Each of the giant tents features a theme – and you wouldn't want to leave without sampling the 'Wines of the World'. You can also enjoy live music and cooking demos as you broadening your vino horizons with the wine seminars.
Where: Brickell
When: May
This buzz-worthy festival throws open some of Brickell's finest restaurants, wines and other spirits by gourmet product exhibitors. Wine lovers can expect only a premium variety at this high-end annual event. Wine and dine with signature dishes and pairings by some of the best restaurants in Miami.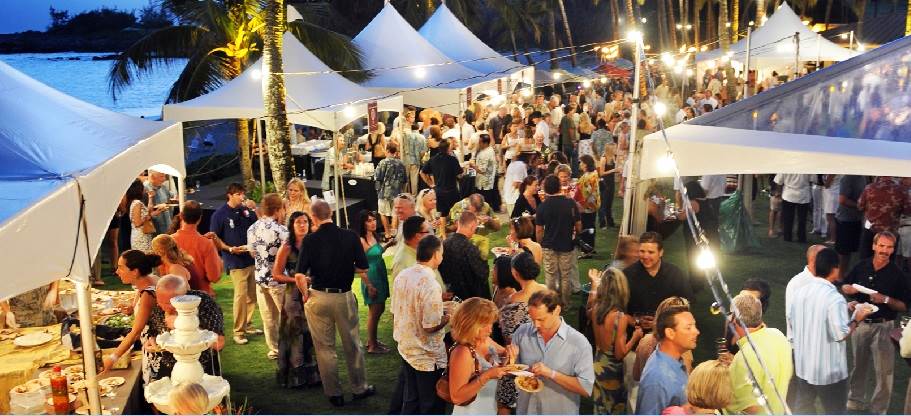 Photograph : Courtesy of Brickell Food and Wine Festival

Where: 24801 SW 187th Avenue, Homestead
When: June
If you're the sort to relish local flavors, then this is the fest for you. Treat your entire family to this annual event that introduces you to a world of local produce and tropical fruits. At just $8, you can enjoy local wines (they are on the sweet side, but you can go to satisfy your curiosity and show your support ;)) with a side of lip-smacking foods and exotic fruit samplings.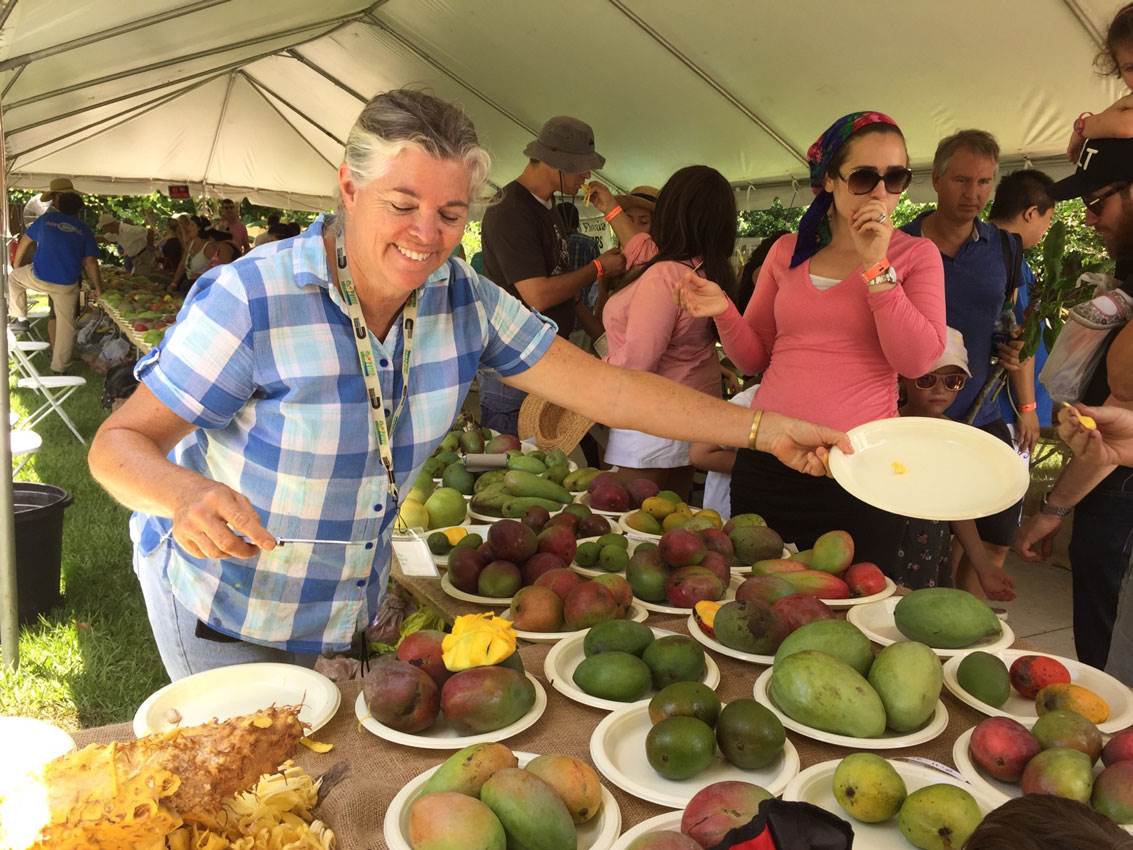 Photograph : Courtesy of Redland Summer Fruit Festival

Where: SOHO Studios, 2136 NW 1st Avenue, Wynwood
When: May
This is your chance to feel good as you indulge. Celebrated chefs, mixologists, and wineries share a dinner to bring childhood hunger in America to an end. This sophisticated night of gourmet food and wine lets you relax in a curated lounge area as you swirl and sip. You can even bid in their silent auction and do your bit for hungry kids around America.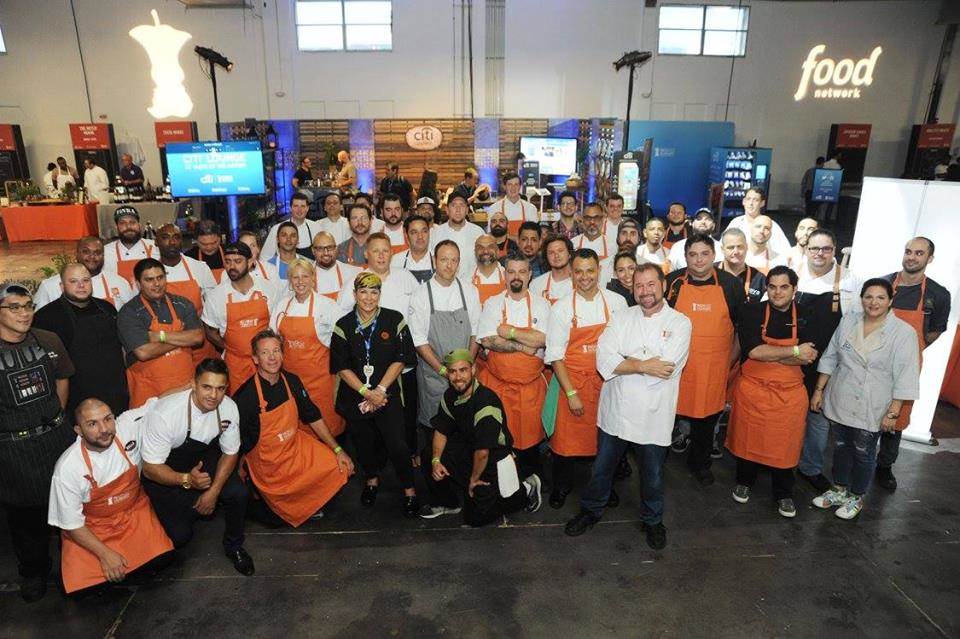 Photograph : Courtesy of South Florida Taste Of The Nation

Where: Various locations throughout Miami Beach and Wynwood
When: November 1-5, 2017
Get your veg. on at this paradise for vegetarians, vegans or open-minded meat eaters who also love their wine. This plant-based food and wine festival has everything from fancy dinners and brunches to film screenings and garden parties. The festival brings together renowned chefs, celebrities, and authors, among others, for a fun-filled week of food and wine.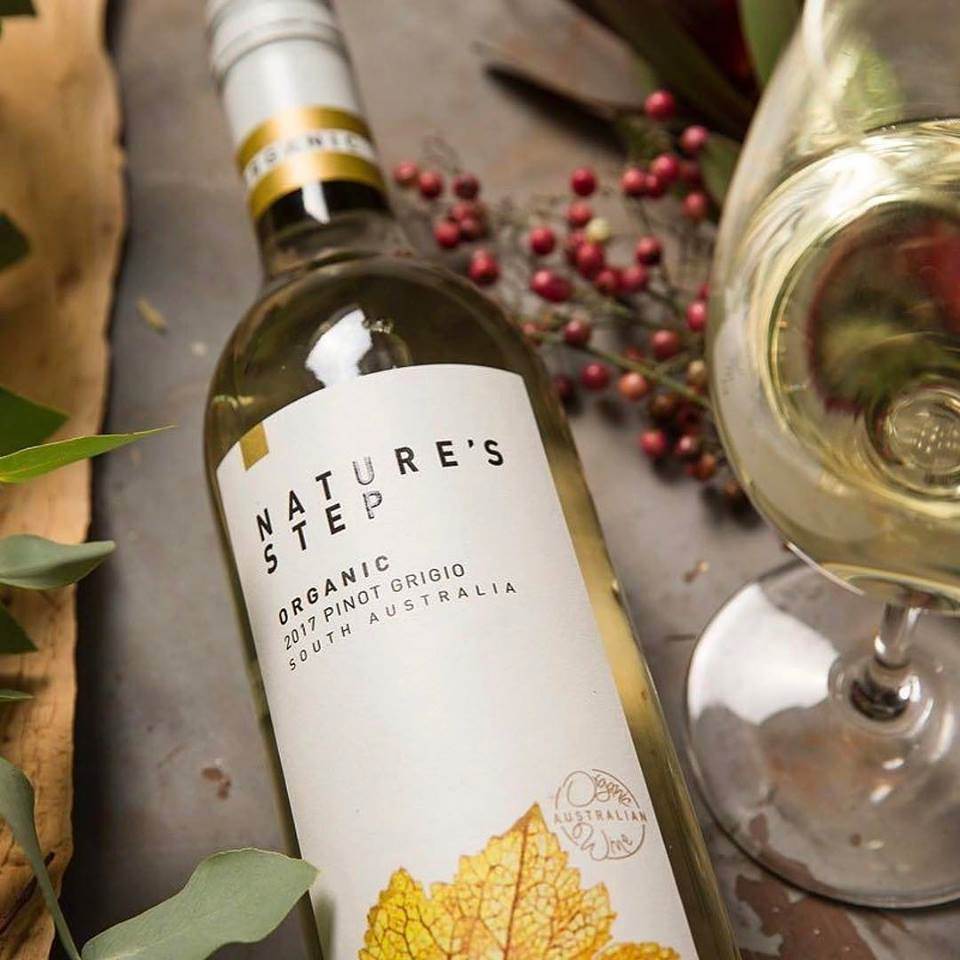 Photograph : Courtesy of The Seed Food & Wine Festival

Where: 2820 Mcfarlane Road, Coconut Grove
When: April
The Peacock Park in Coconut Grove has been welcoming food and wine lovers for over 20 years at its outdoor pop-up restaurants. Adults can savor their wine in peace, as kids stay busy with the carnival rides. A great weekend activity for the whole family, the beachfront setting and open green spaces make it the perfect spot to kick back and relax. There's also live music that will have everyone humming along.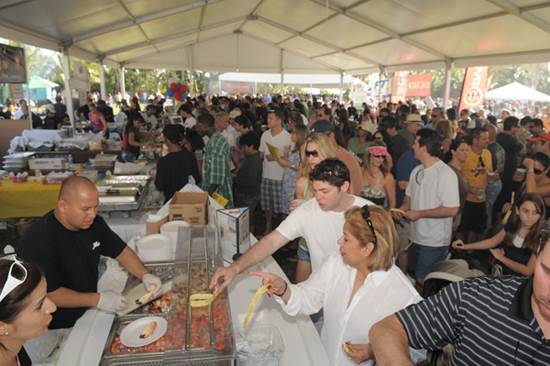 Where: Deering Estate, 16701 SW 72nd Ave
When: October 7, 2017
This wine and food festival is an annual event organized every fall by the Deering Estate Foundation in Miami. The event pampers you with wine tastings and scrumptious food pairings, as you engage with a wide selection of artistic masterpieces. Each year features a different theme, and this year's is "Sip, Savour & Sail the Mediterranean."


Photograph : Courtesy of Wine On Harvest Moon

Where: Abaco Wines & Wine Bar, 140 NE 39th Street, Suite 206, Design District
When: Weekly events year-round
Abaco is a wine store in the Design District offering selections from established or emerging producers, and specializing in international or rare wines. Certified Sommeliers can advise you on building wine collections and organizing tastings. Typical events pair wine with particular foods, such as Coyo tacos or the fan-favorite Salty Donuts. A regular feature is Farmer's Market Wednesday, where you'll walk through the Design District's Farmer's Market to select produce and other foods for a wine pairing. Every Saturday Abaco holds Wine 101 classes for those who wish to develop their wine palates.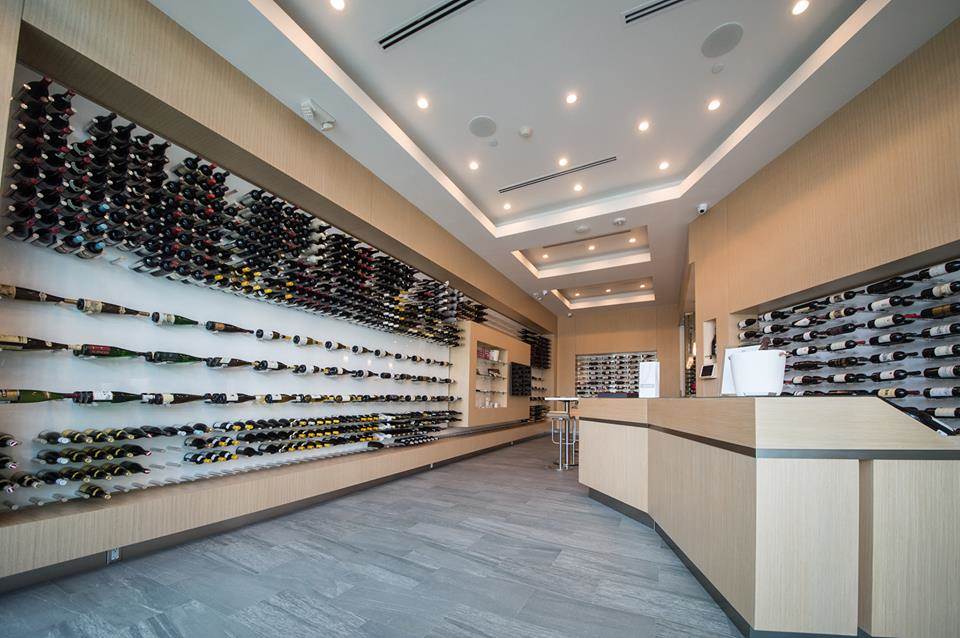 Photograph : Courtesy of Abaco Wines & Wine Bar

Where: Locations throughout Miami
When: April
This annual event held every spring is a jackpot for wine and food lovers. The United Way Festival is one of Miami's important charity wine and food festivals that includes distinguished chefs, sommeliers, and prominent wineries. There's no shortage of unique tastings and dinners here, which range from the 'Best in Glass' to an 'Auction and Bubbly Brunch'.
TASTINGS AND CLASSES
Where: 30205 SW 217th Ave. Homestead
When: Weekends
A visit here is a must on account of being Miami's only winery. The primary tasting room sets the scene with a breathtaking bar and a detailed mural on the ceiling. Weekend tours lead you through the entire estate, showing you their wine-making process and brewery. Two tasting packages include your choice of five wines and a complimentary etched Schnebly wine glass.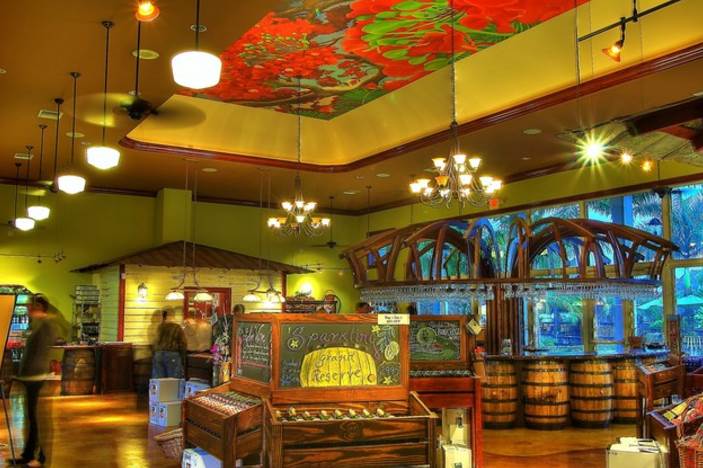 Photograph : Courtesy of Abaco Wines & Wine Bar

Where: 888 Biscayne Blvd, Ste 112, Downtown
When: All days except Sunday
This is one of Miami's most loved wine stores that is home to top-rated wines from across the globe, exotic beers and champagne. The boutique attracts art lovers as well. "VIP" invitations are offered to events such as private dinners, wine pairings and special guest tastings from world's noted vineyards. The staff here is all fun and ever-ready to talk about wine.
Where: 1 SE 3rd Avenue Suite, Downtown
When: Various
If the taste and aroma of wine inspires you to explore more, then here is an opportunity to learn everything you need to know about wines. Based in Miami, the Florida Wine Academy is an approved consulting and wine education center that offers special courses for sommeliers, wine enthusiasts, and professionals engaged in hospitality industries. The Academy offers services such as corporate events, lectures, educational tastings, private tastings, advice on wine buying, and even representation at auction for wine collectors.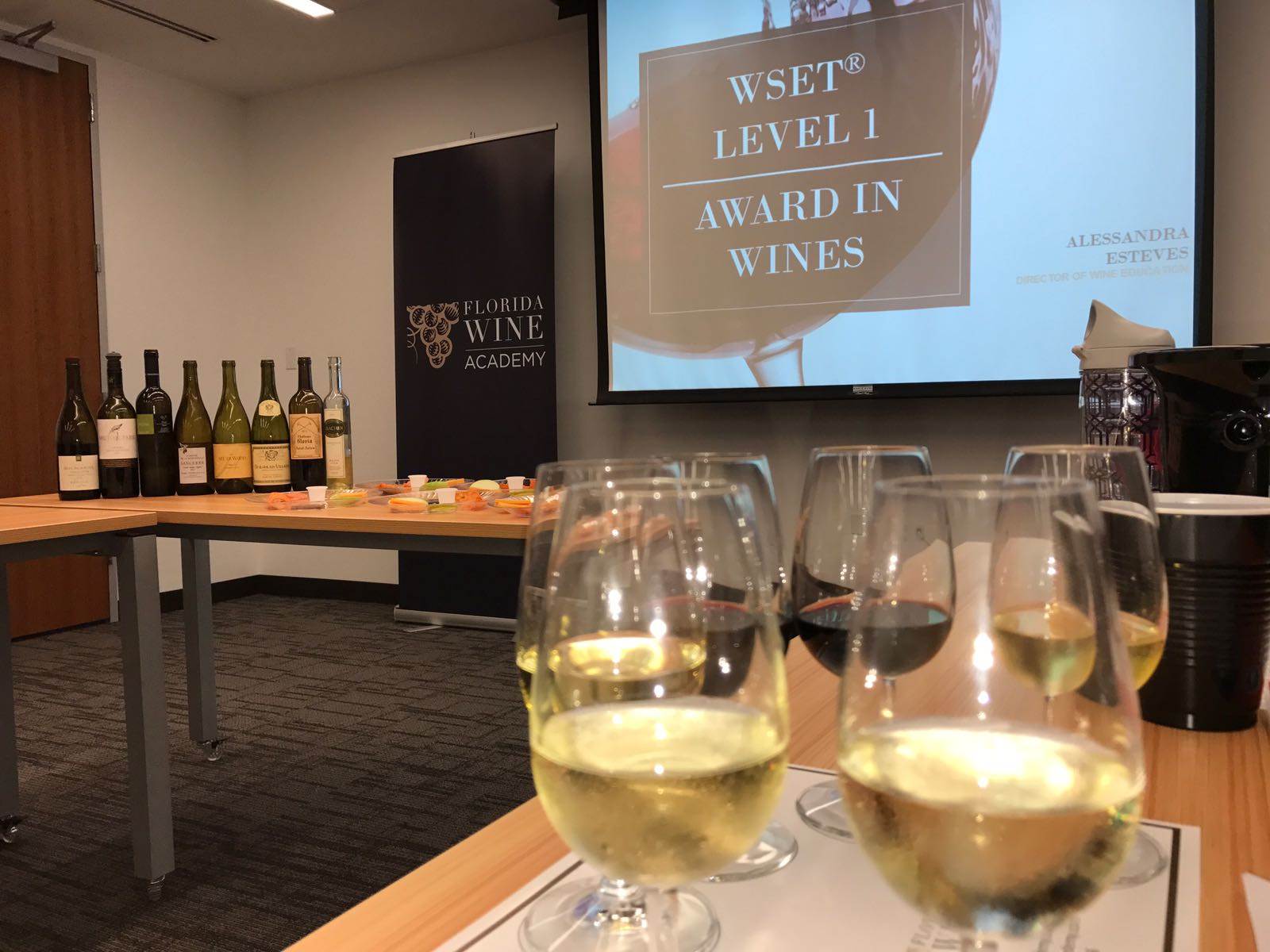 Photograph : Courtesy of Florida Wine Academy

Where: Wine courses are held at the Biltmore Hotel, 1200 Anastasia Avenue, Coral Gables
When: TBD
Fine Vintage is one of North America's premier wine education providers that offer prestigious wine courses for beginners and professionals. You get to taste extraordinary wines and train under highly accomplished mentors to obtain internationally recognized certifications. All new students purchase a starter kit, which contains 6 ISO tasting glasses and a carry bag.


Photograph : Courtesy of Fine Vintage

Can't get enough of wine? Subscribe to our blog for part 2 in the series that takes you through the best bars and restaurants for wine in Miami.
Share your thoughts with us
Sign up now
Get news and updates delivered to your inbox