Miami: Home To The Nation's Next Iconic Bridge?
Sep 03, 2015 September 03, 2015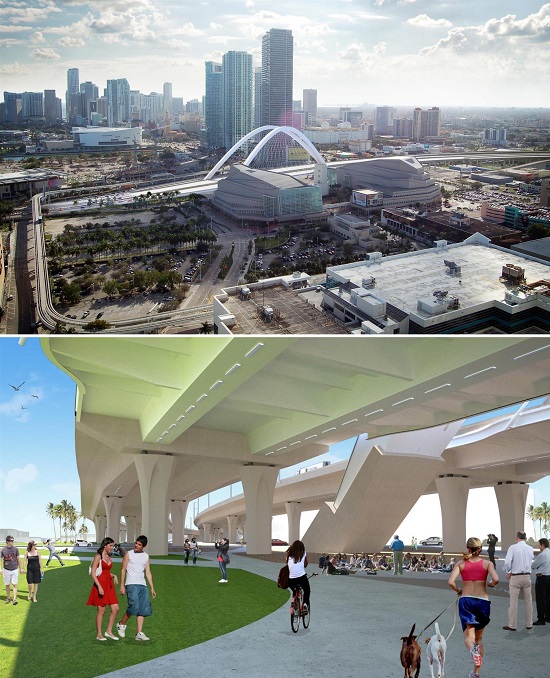 According to FDOT, downtown Miami's upcoming signature bridge project is supposed to be an iconic, world-class landmark. However, they expect a high price tag, and hope that the project will be fall below the $600 million mark.
The bridge project has finally received its plans from the Florida Department of Transportation (FDOT), along with a timeline for businesses to bid.
City officials also presented an aesthetics manual at a meeting recently, which will be a guideline for design-build teams who are interested in bidding in the project. Details include colors, shapes, textures, and lighting.
There have been two designs that have gone through the selection process: the Wishbone and the Lotus. A third option, one that the design-build team may propose, would be considered. The minimum absolute height of the bridge will be 245 feet, which is considerably lower than the neighboring towers. Marquis, a nearby tower, clocks in at about 700 feet tall.
The bidding process will begin in September, and FDOT will choose a total of five design-build teams by the end of the year. FDOT expects to select a bid by September 2016, and they expect to begin construction by the following December.
Source: thenextmiami.com
Photo credit: thenextmiami.com
Share your thoughts with us
Sign up now
Get news and updates delivered to your inbox