Miami is the New and Improved Manhattan
Mar 05, 2014 March 05, 2014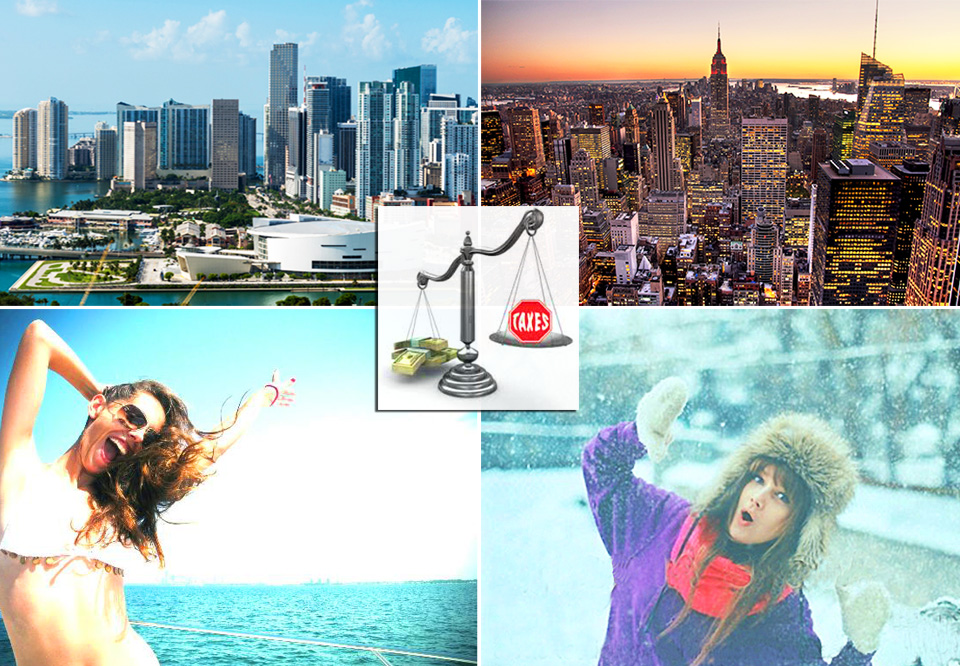 Like the birds, finance is heading south. Not decreasing in power, but literally moving into the southern United States; into Miami. Financial titans are moving to Miami to pay lower taxes, while still living a glamorous lifestyle with an impressive social scene.
Miami is already known as the second most popular financial hub in the U.S., second only to New York City itself. The Miami Downtown Development Authority has begun a movement called the DWNTWN campaign to make itself more attractive to bankers wishing to relocate.
"Florida's business-friendly policies … offer the perfect environment for us as we expand," said Mark Spitznagel, hedge fund operator, "I would expect to see more firms like Universa voting with their feet and relocating to a more hospitable business and tax environment, especially as many local governments are trying to tighten their grip on businesses." Spitznagel believes that the superior taxation of Miami, mixed with the standard of living that the area gives, in addition to the business-friendly environment, makes for one of the best places for the financial industry to move.
Other aspects of Miami make it attractive too, other than just the taxes and business policies. Miami is known for its white sandy beaches, its lucrative nightlife, its competitiveness of fantastic restaurants, and glamorous beachfront condos. The social scene, business policies, and standard of living in Miami is high, which means that setting up shop in Miami will be beneficial to the owner in more ways than one.
Source: businessinsider.com
Photo credit: Manhattan - wikipedia.com, Downtown Miami - veronicarealtor.com,Girls - funchartersmiami.com
Share your thoughts with us
Sign up now
Get news and updates delivered to your inbox