Miami One Of Top Three Cities For Residential Building Permits
Sep 02, 2015 September 02, 2015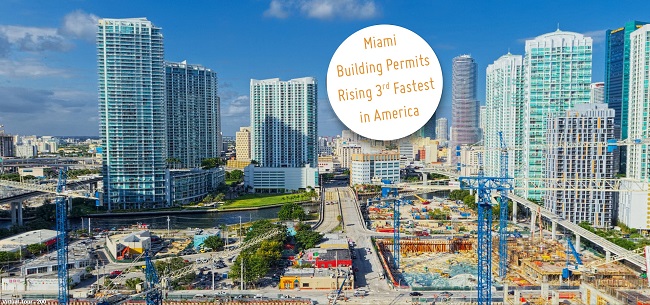 Approval rates for residential area building permits in Miami were third fastest growing in all of the U.S. during the first half of 2015.
New York and Los Angeles were the only two cities with higher residential building permits, according to the Department of Commerce's data released in July. New York was up 149.4%, Los Angeles was up 41.4%, and Miami was up 37.5%.
Multifamily construction held almost three quarters (69%) of the permits given out in Miami, which was third once again in that category. Los Angeles, in second place for multifamily construction, was at 72%, and New York was at 90% for the same category.
Even though there was a noticeable increase in permits, Miami ranked eighth overall in raw numbers of housing permits issued. Miami is also notably adding fewer units for housing than in years before, but that is probably due to the lack of undeveloped land to be built on inexpensively. That alone has caused demand to take over supply, which in turn, drives up the prices of the land that is there.
Source: thenextmiami.com
Photo credit: buildingpermitsmiami.com
Share your thoughts with us
Sign up now
Get news and updates delivered to your inbox