Miami Ranked #1 of The Most Walkable Cities in the U.S.
Aug 18, 2021 August 18, 2021
Move over New York City! Take a seat San Fran! The Magic City is the most walkable and bikeable city in the United States, at least according to a recent study by moving company movebuddha.com. 
If you love walking or biking to everything, then Miami is THE city for you. In its study, Move Buddha took into account 78 of the largest metropolitan areas in America, and Miami ranked ahead of them all, with a final (highest) score of 7.83 points. 
Topping the list of "15-Minute Cities in the U.S." - a concept borrowed from Paris - Miami ranked ahead of some of the most popular cities such as San Francisco (6.10 points), Boston (5.35 points), Washington DC (5.31 points), or even Long Beach, CA (5.02 points). Surprisingly, New York City did not make the Top 25 list. Read on to learn more about the ranking process and find out what exactly makes Miami the best "15-minute City."

What is a "15-Minute City"?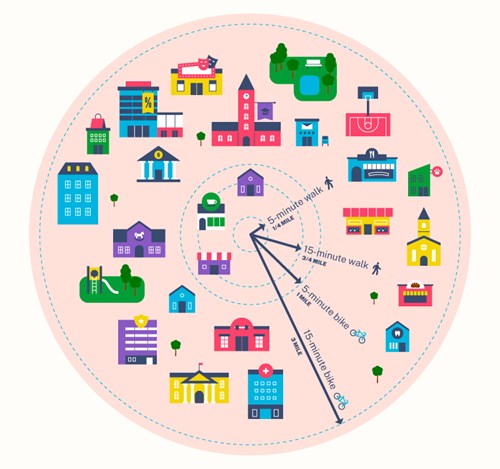 In short, a 15-minute city is one in which you can walk or bike to everything you'd need – within 15 minutes. That includes jobs, schools, childcare centers, medical facilities, groceries, restaurants, shopping, green spaces, public transportation options, and more
A European concept, the idea of a "15-Minute City" was popularized by Parisian Mayor Anne Hidalgo in 2020, who has since been working on making Paris a fifteen-minute city. The innovative, yet challenging urban design concept puts every essential need within easy reach for its residents, so as to help create more sustainable, healthier, and equitable cities.

How did Miami rank as the Number 1 City in the U. S. for Walkability and Bikeability?


While Move Buddha did include the basic Walk and Bike scores available at Walkscore.com, they went a step further by looking at in-depth data from Google Places and government records for a holistic approach. Miami and all the other cities were analyzed for easy accessibility to food, education, healthcare, and green spaces, plus public transit options. They also considered the density of key categories like coffee shops, restaurants, parks, schools, hospitals and more (see below).
Out of all 78 metropolitan cities (population greater than 250K) under review, Miami scored the highest points for its walkability or bikeability to childcare, dining, parks and community, and health and safety. Not only did it score a perfect 10 for its pedestrian-friendly access to schools and childcare centers (something we're extremely proud of), Miami also posted one of the top scores for walking and biking to lead the rankings.


Here's a breakdown of how the study's "15-Minute City" scores added up for Miami:

Walk & Bike

8

Dining, Parks & Community 

 

8.4

Childcare

10

Health & Safety

7.2

Housing Affordability

2.9


What makes Miami the Best "15-Minute City" in America?
Miami has always had a knack for keeping a finger on the pulse of trends and responding to the needs of the future, today. The city has been rebuilding itself to cater to the health and environmentally conscious for over a decade by rolling out updates that help make locales easily navigable on foot or bike.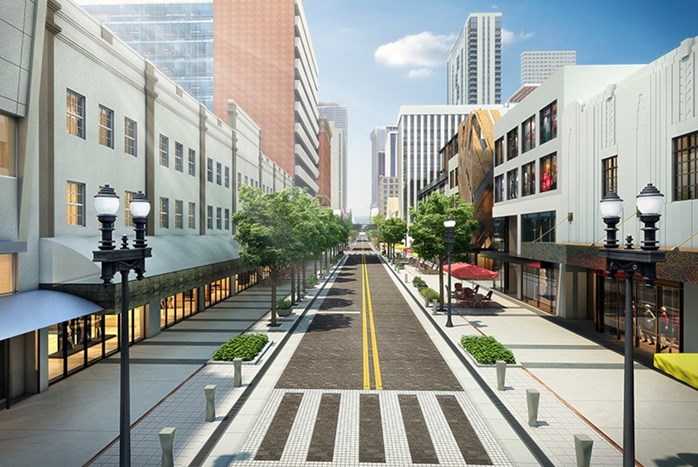 Image courtesy of Mana Miami

Whether it is the pedestrian-friendly revitalization of Downtown Miami's historic Flagler Street, the expansion of the Miami Baywalk and Riverwalk, the addition of e-Scooters such as Lime or Revel, rolling out more docking stations for its eco-friendly Citi Bikes, building greener and healthier social zones as part of the Underline project, or simply getting more condos hooked up to electric vehicle charging stations, or the Miami Mayor teaming up with Elon Musk to build electric car tunnels, Miami has been reinventing itself for a sustainable, car-free future.
For anyone who's been living in Miami, you would also have noticed how the city has been working on building a world-class public transit system and helping us go car-free for more than 5 years. With options such as the Metrobus, Metrorail, Metromover, and free Miami Trolley connecting major destinations in Miami mainland; those living in neighborhoods such as Brickell, Downtown, Edgewater, and Coconut Grove can easily get to work, play, and home without needing a car.
Those in Miami Beach have a separate beach trolley system of their own, so you can explore the beaches for free while reducing your carbon footprint.





Not to forget, the addition of the Brightline (taking you from Downtown Miami to Orlando in 3 hours) and more direct flights to/from the Miami International Airport has made it easier than ever to get in, around, and out of the city as easy as pie.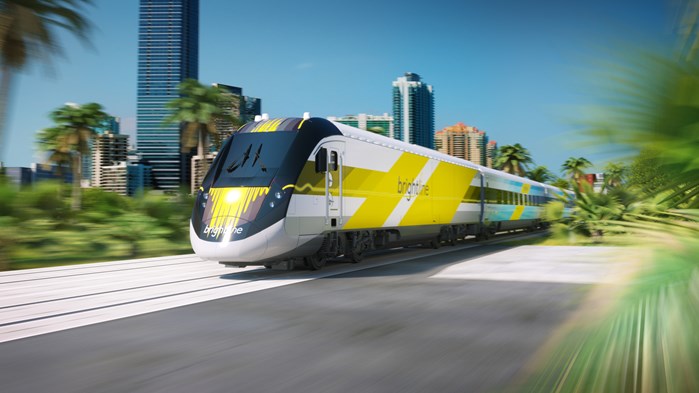 Brightline Train System

A quick Google search will additionally show you how each neighborhood in Miami, such as Downtown, Brickell, Edgewater, South Beach, Coconut Grove, Surfside, Sunny Isles, or Wynwood, features a rich collection of homegrown cafes to Michelin restaurants, local shops to big brand malls, gourmet stores to farmers markets, local entertainment clubs to destination entertainment hubs, dog-friendly parks to beaches, and so much more. No wonder we're ahead of every other U.S. city in terms of accessibility and quality of life.


---

Looking for a home in the Most Walkable, 15-Minute City in the U.S.? Call, chat, or email to have a local real estate expert guide you to your readily accessible residence!
Share your thoughts with us
Sign up now
Get news and updates delivered to your inbox