Miami's Best Coffee Shops 2022
Jul 20, 2022 July 20, 2022
Miami is unquestionably a perfecto city for coffee aficionados. Between the Cuban coladas, the gourmet beans imported by Central and South American connoisseurs for impeccable in-house roasting, the foamy lattés and cappuccinos, the traditional cortaditos and café-con-leches, and all the great novelty wellness and coffee-inspired drinks that you can enjoy in Miami, it's a long overdue that we compile which coffee shops keep the Magic City buzzing 24/7!
No matter where you are in Miami, you can definitely get a good cup of java with a great vibe. Here's a list of our favorite coffee shops, sorted by neighborhood.


---
Brickell
's Best Coffee Shops 
---
632 S Miami Ave
A sustainable roaster and community-focused coffeehouse that began in the Venezeulan Andes, Puroast serves gourmet coffees that are low in acid and high in antioxidants, along with specialty tea blends, and great breakfast offerings, as well as brunch, lunch, and exquisite pastries. Puroast Coffee is low in acid and high in antioxidants so you'll get a wellness boost with every cup! Their cold brew is a local favorite and so is their tempting bourbon pecan torte.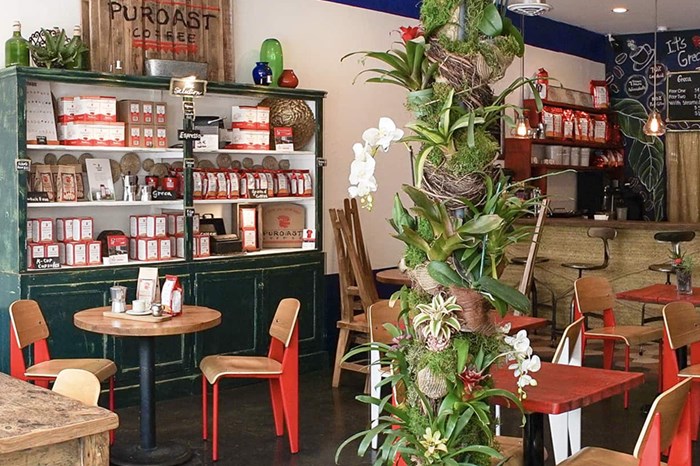 1010 Brickell Ave Suite C 100
With locations all over Miami, including Coral Gables, Mid-Beach, South Beach, and Downtown, Crema's classic coffees served with Illy coffee are becoming a favorite, even as far north as Ft. Lauderdale. Started by two hospitality aficionados from Greece, whichever location you happen to visit, you'll enjoy a great assortment of specialty coffee drinks, an all-day breakfast menu, fresh-pressed juices, smoothies, and light fare in a classic, European cafe atmosphere.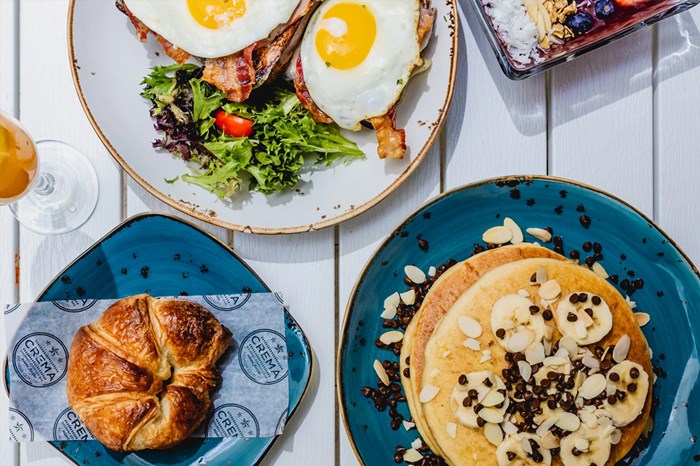 ---
---
117 SE 2nd Ave
Imported beans fresh from Colombian growers are roasted on-site at this Downtown Miami storefront, then served pour-over-style so you can control the strength of your brew. The perfect spot to take a break when you need to hit the reset button during the workday, they also offer beans from Guatemala, and even Ethiopia, but most locals with confirm that the home brew is really the tastiest choice here.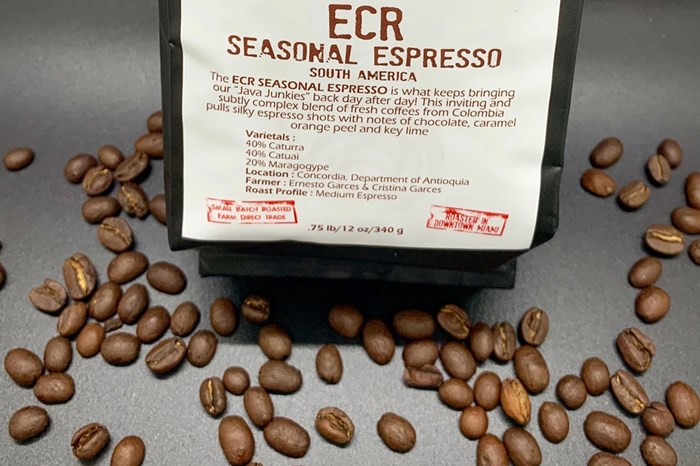 1035 N Miami Ave
Set in the buzzing Park West area of Downtown Miami, ALL DAY roasts specialty beans from around the world and pairs their delicious coffee with gourmet food & cocktails. Noted as a "must visit" by The New York Times and praised as the "best cup of coffee in Miami" by Vogue magazine, ALL DAY has a quintessentially Miami flavor, and community icons gather here to discuss local happenings. The coffee shop even commissions a newsletter called the Park West Paper that reports on issues of local interest and seals the owners' commitment to cultivating community by providing an excellent space in which to gather and share ideas.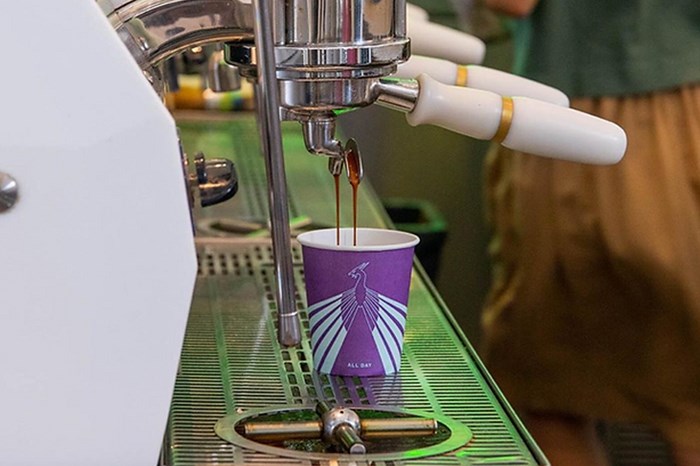 ---
Edgewater
's Best Coffee Shops
---
488 NE 18th St #CU-1
Specialty Italian pastries and robust espresso drinks abound at Paolo Fontanot Bakery & Café, Edgewater's most exclusive gourmet bakery. With several locations in Italy, this is first U.S. location for this two-story coffee shop, where it's all about casual elegance, exquisite pastries, and relaxing views of Biscayne Bay. And don't miss their traditional aperitivo time in the afternoons.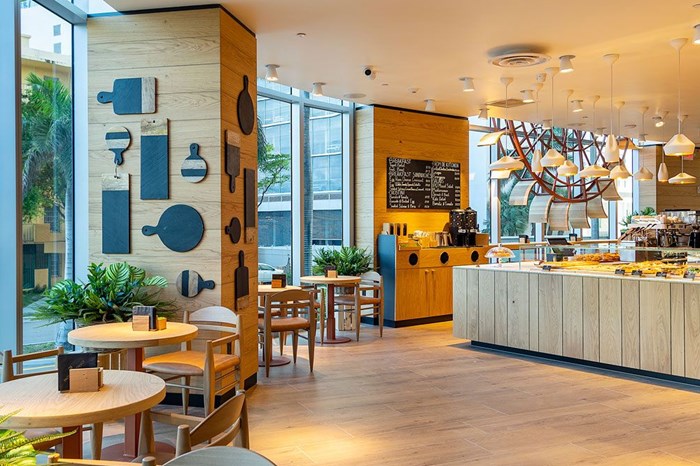 1800 N Bayshore Dr CP2
Another authentic Italian cafe, Pinocchio is a traditional Italian bar on Margaret Pace Park with a distinctly local flavor, and an iconic Pinocchio collection. From the moment you walk in, you know that anything you order will be made with love, from specialty breakfast options, authentic Italian pizzas, paninis, sandwiches, salads, small and large plates, and a great wine collection, as well as artisanal beers.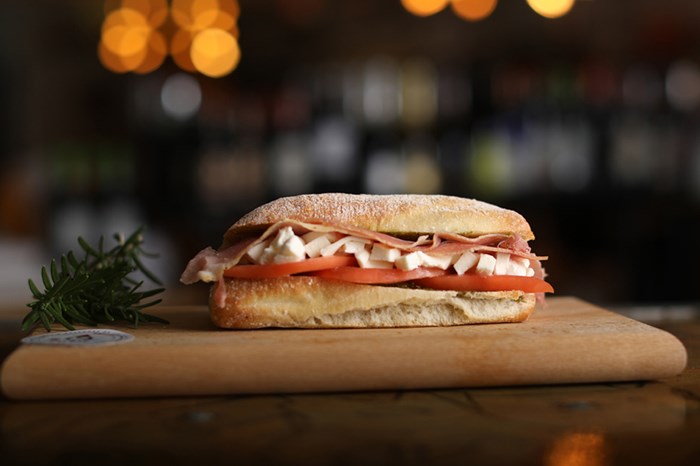 ---
Wynwood
's Best Coffee Shops
---
2390 NW 2nd Ave
Perhaps Miami's most beloved coffee shop, Panther Coffee is a Miami-based specialty coffee brand that began with one wildly popular café in Wynwood, and has spread to Little Haiti, Midtown, Coconut Grove, South Beach, and Brickell. Panther sources and roasts some of the world's best coffee beans in small batches and prepares specialty coffee beverages that you can grab at any of their locations. No matter which store you visit, you'll find a distinctly urban industrial vibe with indoor and outdoor seating, and where you're encouraged to stay awhile or work from home/the cafe. You can also bring home a bag of Panther's specialty roasted beans and enjoy the brews that they're serving around town.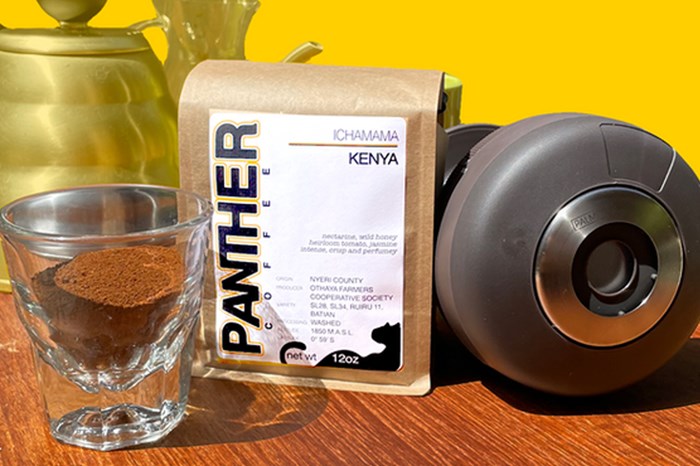 2609 N Miami Ave
Transport yourself to Havana at Suite Habana Cafe. Here, all variations of locally-sourced Cuban coffee are served, along with plenty of Cuban nostalgia, in this delightfully authentic paladar-style Cuban café.  With Cuban movie posters on the wall, and authentic Cuban appetizers such as empanadas, croquetas, and pastelitos, you'll be sure to get a genuinely Havanaesque escape.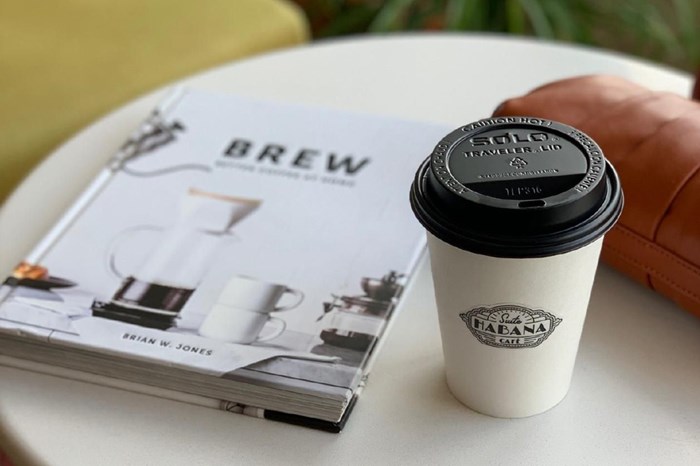 50 NW 23rd St #112 at Wynwood Jungle
While the Salty Donut is definitely more about the scrumptious array of boutique donuts than the coffee, you definitely need a good cup of java to accompany these mouth-watering donuts. Luckily, the Salty Donut's vast assortment of specialty coffee drinks holds its own against the creative genius of these surprising, iconoclastic, and lusciously tempting craft donuts.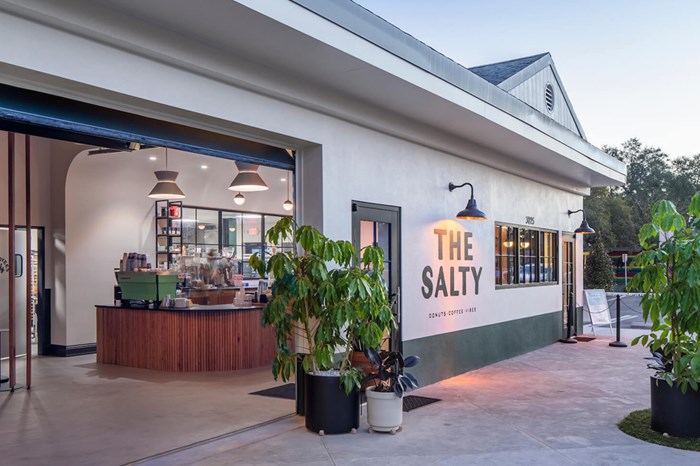 ---
---
1504 Bay Rd #106, South Beach
Bebito's is a beloved neighborhood icon, and serious about serving great coffee.  The signature Private Label house blend is roasted locally in Miami featuring top of the line beans imported from Central and South America. Enjoy a robust colada, a smooth latté or a mellow café con leche, served with dairy or non-dairy milk, and accompany it with a flaky guava-and-cheese pastelito or a chocolate croissant. Bebito's also serves light breakfast and an array of healthy Latin-inspired baked goods.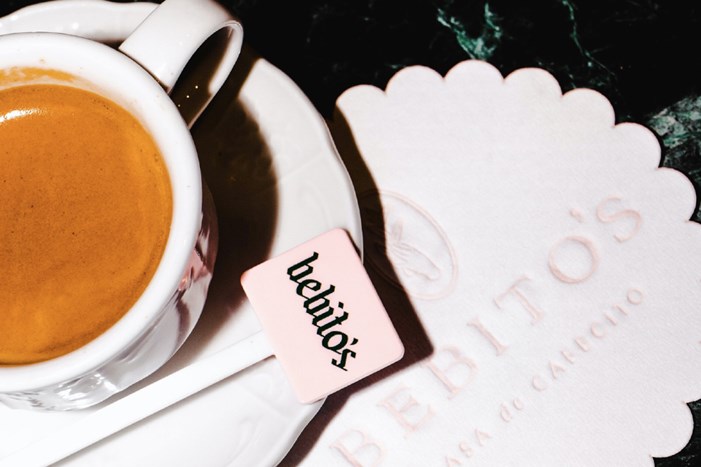 1225 20th St #1, Sunset Harbor & 100 Collins Ave # C-3, South of Fifth
Dreamer is just, well, so dreamy. And influencer and blogger favorite, Dreamer is known for its wellness and matcha lattes, tea and coffee as much as its tropical interiors. Here you can find tempting creations like the fresh Ginger Turmeric Organic Wildflower Honey Latte, if you're stressed, try the Maca Ashwaganda Latte, or if you want an aromatic pick-me-up, try the Hibiscus Rose Latte. They also serve up delicious eats, like avocado toast, fresh smoothies and vegan baked goods.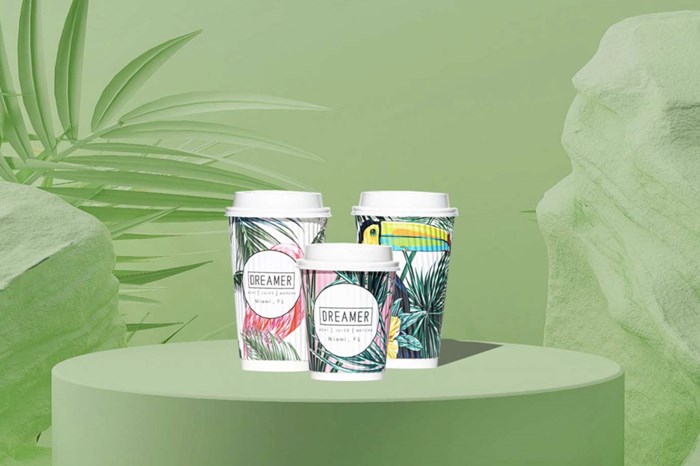 Shops at Sunset Harbor, 1875 Purdy Ave
Did we mention Panther Coffee?! We know, we know. We just wouldn't want you to miss out on all this location set in the breezeway of the Shops at Sunset Harbor. Definitely a locals' favorite to grab a cup on the morning dog walk, a meet after yoga, or to get some serious work done, this is a neighborhood staple. Plus, they love to partner with local bakeries to offer some of the best pastries in town.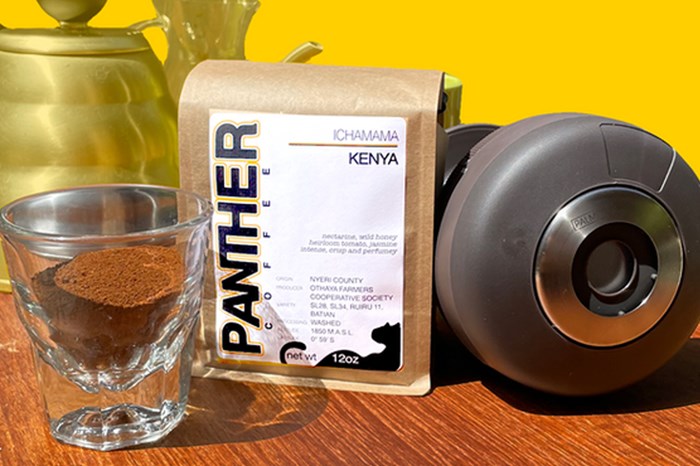 ---
---
1315 Ponce de Leon, Coral Gables
If the potent Cuban cafecito is your vice of choice, Tinta y Café is one of Miami's best spots to procure it. This laid-back Cuban coffeehouse with local art features a traditional walk-up window with coladas, cortaditos, café con leche, and a great breakfast and lunch menu with stellar Cuban sandwiches.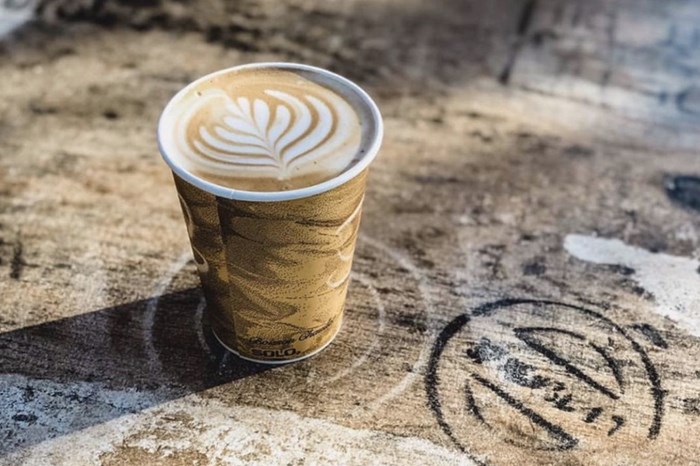 300 Alhambra Cir, Coral Gables
Coral Gables's first coffee house is still the local favorite with artisanal brews, exquisite pastries, a great breakfast and brunch menu, and laid-back, old-world style. Demetrio's offers a selection of creative caffeinated treats along the lines of salted caramel mocha in addition to the classic colada, cortadito, and café con leche, all served in a sunny patio where you can forget your cares, chat with friends, or play a game of chess.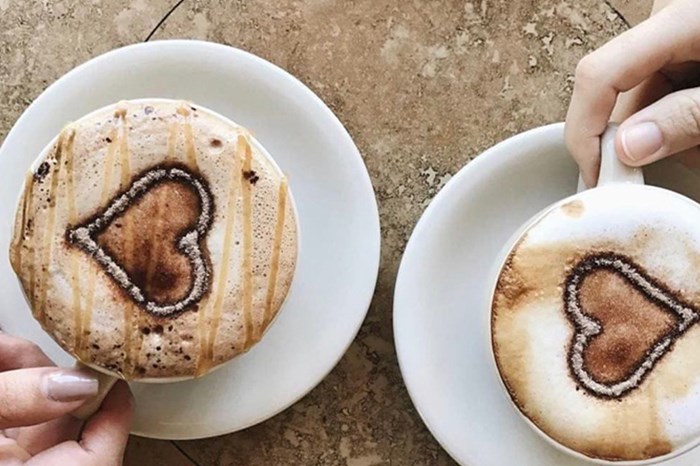 2516 Ponce de Leon, Coral Gables
This Greenpoint, Brooklyn-based coffeeshop started in 2005, and with more than 10 NYC locations, recently opened shop in Coral Gables. From its robust specialty coffees and teas, delightful pastries, and laid-back atmosphere, this woman-owned cafe has become a favorite with locals.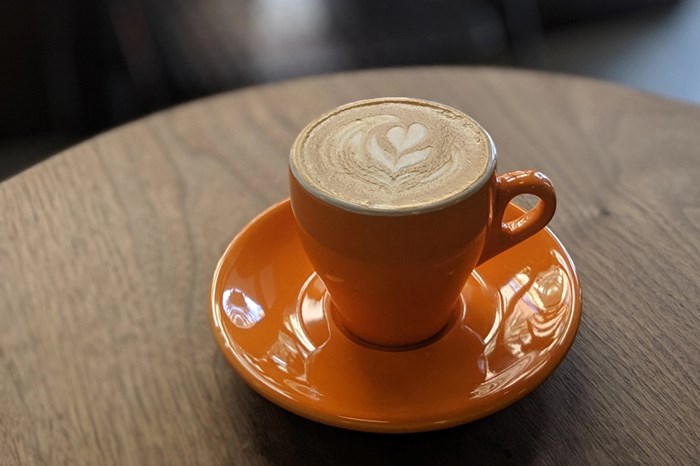 ---
---
2982 Grand Avenue
Located inside the Coconut Grove Visitor's Center, Cafe Vidita is family-owned coffee roaster specializing in award-winning coffees from Nicauragua. The culmination of three generations of coffee farming, this quaint store and coffee is sure to become your favorite. And you can order directly from their farms.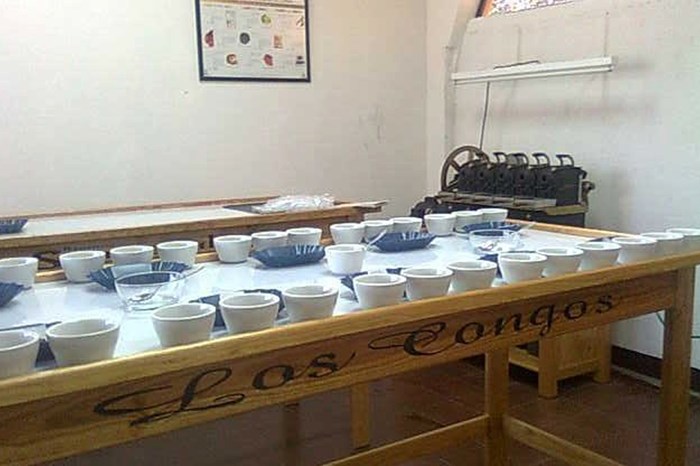 Inside Mr. C Hotel, 2988 Mc Farlane Road
Technically a creperie, Il Giardino is too cute and is too delicious to miss. Located in a ground floor garden of the hotel, in the heart of Coconut Grove, this is an instagram-worthy spot to grab a delicious coffee and snack if you desire a European escape.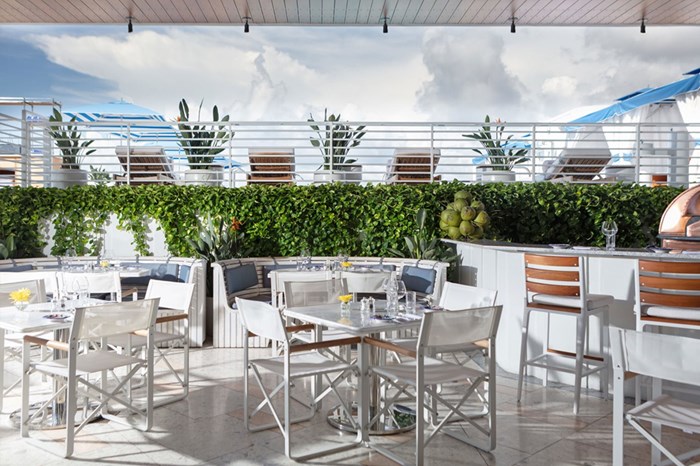 ---
---
162 Northeast 39th Street
This boutique coffeehouse located in the Dior Boutique serves exquisite coffee drinks and unforgettable pastries, with all of the chic, elegant ambiance that you would expect from Dior.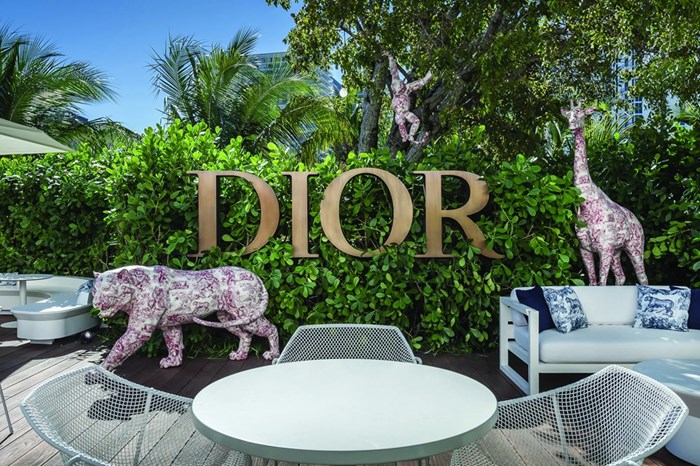 4141 NE 2nd Ave # 101A
This Italian-styled bakery counter, coffee bar and market at MC Kitchen (by Dena Marino and Brandy Coletta) offers delicious coffee options, in-house baked desserts and pastries, as well as light, delicious Italian-infused fare like sandwiches and salads. Plus, they're open until 9 during weeknights and 10 on Friday and Saturday.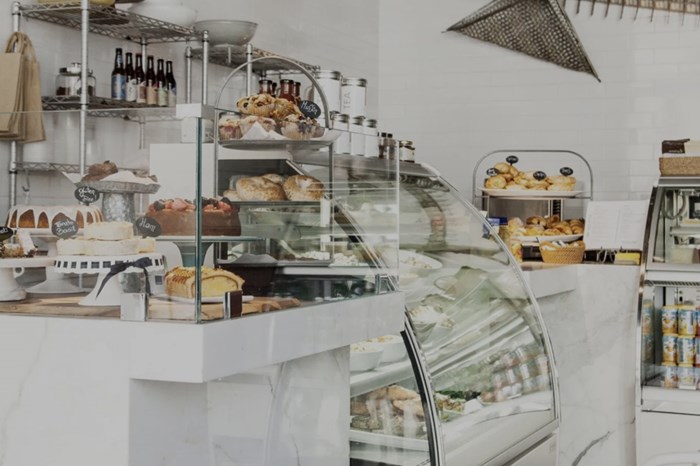 ---
---
17830 W Dixie Hwy, North Miami Beach
This rustic spot features an array of specialty artisanal coffee drinks and cold brews, and delightfully unusual tea blends, as well as breakfast fare & lunch sandwiches, plus croissants, pastries and other baked treats. Catering to a creative crowd, Neverland Coffee Bar is designed to be a lush hideaway where you can escape to chat with friends and relax.


While there are plenty of other places in town where you can get a great cup of coffee, a cold brew, or a creamy latté, so if we've missed a spot, let us know by sending us a message or reach out on social media – we're @blackbookproperties! Let us know your favorites!
Share your thoughts with us
Sign up now
Get news and updates delivered to your inbox