Miami's Can't-Miss November, Thanksgiving and pre-Christmas Event List
Oct 30, 2019 October 30, 2019
This November, fall will be in full swing, and so will your social calendar. There's a wide range of exciting events to choose from – a plant-based food and wine festival, a three-day music/party getaway, Miami's signature auto show, the annual book fair, a jazz weekend, and more. Not to forget, Thanksgiving comes with its own delicious set of things to do. And, all the pre-Christmas wonderlands and staples will be opening up just in time to get you in the festive mood. Here are the details:



Various venues across Miami
If you didn't get a chance last month, don't worry! There's one whole month of special discounts and offers to enjoy, as you check out the entertainment scene in Miami. Save on tons of things to do all month long - from jazz festivals to opera performances, sports events to nightlife specials, and tastings to shopping sprees. With discounts on plenty of events both in and out of the shade, have fun adding to your Insta story without breaking the bank.



7900 SW 40th St., Tropical Park, Olympia Heights
The world's largest holiday-themed park and free carnival is opening its doors again this season. Get into the holiday spirit as you explore this wonderland with its spectacular display of more than 100 joy rides, interactive fun and games, magic shows, a freestyle motocross, Santa time, great food, and much more. Not to forget, the legendary 92-foot Christmas tree and three-million-light display (visible from the expressway) will also be making their regular appearance this year.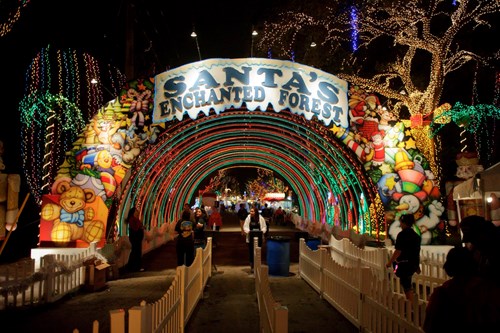 Get ready to party, vacay, and slay the first weekend of November with this day-party series. The year-round, Caribbean-inspired music tour has stops in New York, Jamaica, California, Turks and Caicos, plus Atlanta, besides Miami. The live music festival will kick-off on Thursday, followed by three days of mind-blowing partying at Virginia Key Beach Park. Food and drink are included irrespective of whether you get the weekend pass or VIP.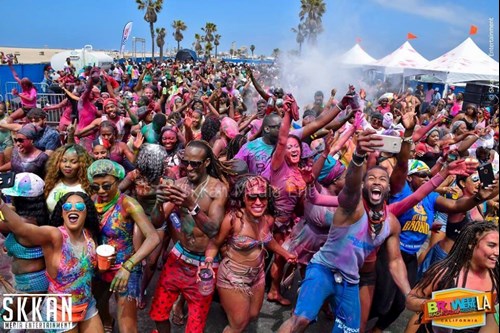 1901 Convention Center Dr., Miami Beach Convention Center, South Beach
Fans of everything on wheels should definitely go visit this returning, signature South Florida event. One of the top five auto shows in the country, you'll find your vintage DMC to next-gen Gladiator here. The Hyundai Palisade SUV is the official show car of the year. The ten-day show's Ride & Drive Events let you take the wheel and test out the latest to trendiest models from an array of global manufacturers. Find the newest auto and advances in technology from industry giants such as Volkswagen, Ford, and Lincoln. There's also a car giveaway this year, where one lucky participant stands a chance to win a 2020 Hyundai Sonata! Get more details on the auto sweepstakes here.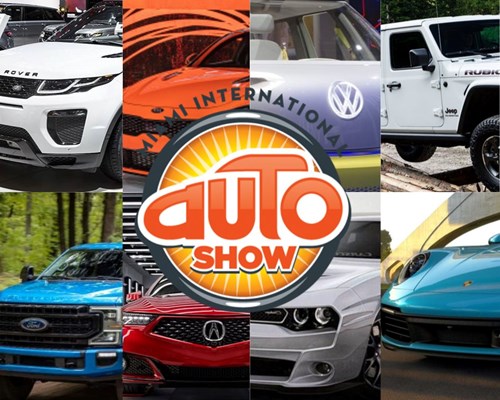 Various venues across Miami
How can any event calendar in Miami be complete without a food and wine event? This month, it's the first-of-its-kind, plant-based food and wine festival that will bring health freaks and foodies together in Magic City. This four-day epicurean affair brings along a Seed Tasting Village, Burger Battle, Vegnews Seed Summit, a Taco Tailgate Party, farm-to-table dinners, yoga and meditation experience on the Bay, and much more. Learn to eat, drink, and live well as you enjoy unlimited plant-based bites, wines, craft beers, spirits, and the best of wellness brands.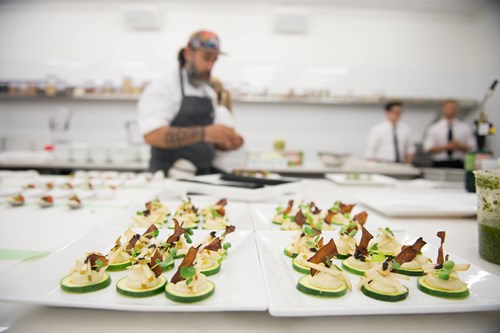 Between 5th Street and Ocean Drive into Lummus Park, South Beach
With all that fall revelry, don't forget to spare a moment and salute those who've spent their lives protecting our borders. The free Veterans Day Parade takes place along the beach, and promises to be as distinguished as ever with its collection of floats, marchers, ceremony in the park, and free picnic.



1 Speedway Blvd., Homestead-Miami Speedway, Homestead
It all boils down to this one adrenaline-filled weekend in November, with three season-ending championship finales to catch. Watch the most promising contenders battle it out for bragging rights and the 2019 Ford EcoBoost 400 Championship Trophy. Track enthusiasts also get to enjoy additional fun events such as the pre-race pit action, an Infield Tailgate, Melon Man exclusive with Ross Chastain, and an Infield Beach Party over this three-day hustle.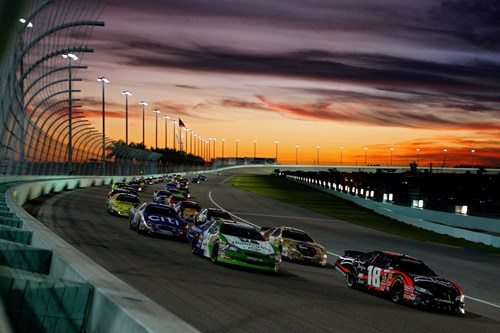 10901 Old Cutler Rd, Fairchild Tropical Botanic Garden, Coral Gables
Let the magic and wonder of the holiday season take over with a talking tree, flying fairies, holographic butterflies, floating orchids, and a free AR augmented Fairy Quest. Find all this and more at the Fairchild Botanic along with some of the finest food and beverage, plus a New Year's Eve fireworks display that can easily turn into a brand-new tradition for you and the family.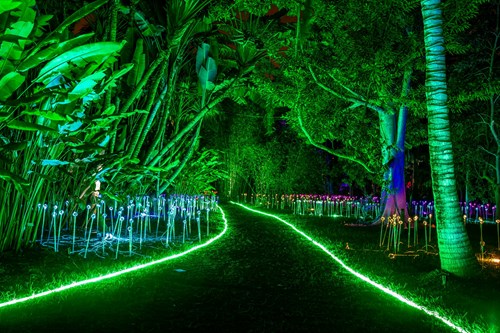 151 Sunny Isles Blvd., Gateway Park, Sunny Isles Beach
Catch smooth jazz beats creating perfect harmony with the soothing fall breeze at this annual community event. The day-long music festival takes place in a scenic outdoor arena and is a favorite among locals.



Various venues across Miami
Celebrating literature old and new is this annual book fair. Dubbed one of the finest in the country, expect more than 450 authors to visit and discuss their works. Book worms as well as the occasional scanner will find something or the other to enjoy, with eight days of readings, Evenings With… series, street fairs, the highlight Festival of Authors' collection of more than 350 renowned names, and of course, the book parties. Bring along your glasses, for who knows which celebrity author you'll run into this year.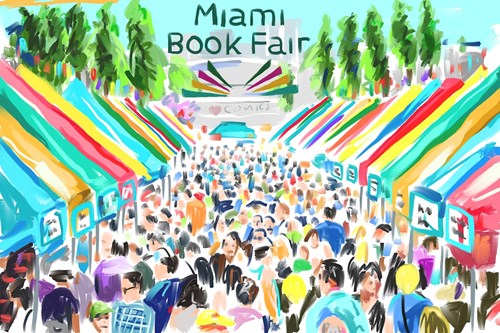 7275 Collins Avenue, North Beach Bandshell Sand-Bowl, North Beach
Another great excuse to enjoy the fine fall weather outdoors! This celebrity soccer match brings athletes, models, comedians, and influencers to the sandy shores of the North Beach Bandshell, all for a great cause. Supporting Best Buddies, an organization dedicated to the social integration of those with intellectual and developmental disabilities, this beach event is a great way to spend a Saturday afternoon watching celebrities, contributing to a cause, and having some fun of your own with soccer activities, interacting with different brands, plus getting some free branded products.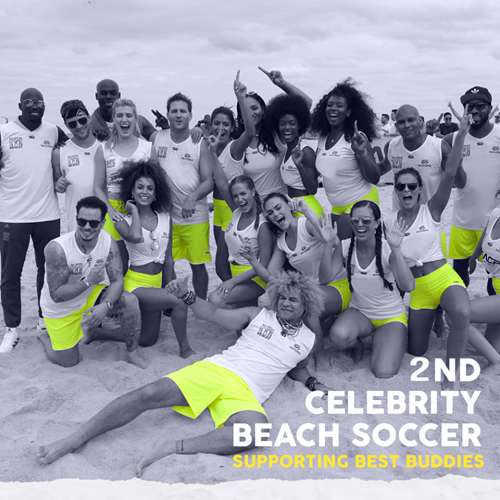 Thanksgiving: November 28
Various venues across Miami
It's that time of year again, when you need to give thanks for everything, and find some great ways to spend this gastronomic holiday. You could begin the day on a healthy note, running the Baptist Health Turkey Trot with the family. Or, find your inner peace (and appetite) with a free sunset meditation class at South Pointe Park.
Better still, get in the spirit and throw caution to the wind as you turn into an Oompa Loompa touring The Chocolate Lab facilities, indulging in all the cacao delights you find along the way. Adults can take a holiday-befitting brewery tour of the Veza Sur Brewing Co, while the more adventurous have the option to head out for a rooftop party by Voodoo in South Beach.
A great way to fire up your appetite, you could go for a Pizza Making Class with the family at the Eden Roc's Malibu Farm. However, for those who don't want to get their hands dirty, you could kick back with a brick oven, pizza pie served piping hot to your table at the Loews' Bar Collins.
For more off-beat options, take the family for a Taste of Tokyo Experience at the Former Versace Mansion-Sushi Suite. Or, get ready to dine with The Cook, The Thief, His Wife, and Her Lover at the Faena Theater, where the dinner is part of the performance.
For a more Miami-style Thanksgiving, a dinner cruise aboard the Venetian Lady or Biscayne Lady could be a great gift for a loved one. But, for a more comprehensive list of traditional dinners and meals, check out the restaurant collection here.



Christmas Tree Lighting at Bayfront Park: November 29
301 N. Biscayne Blvd., Bayfront Park, Downtown
You know the holiday season has arrived when you see that 50-foot, glittering Christmas tree go up in Bayfront Park. A Miami tradition of sorts, stopover and feel the festive cheer spread, as the countdown to the tree-lighting ceremony begins with holiday music at 7 PM. A truly magical, Insta-worthy moment.
So, where are you likely to be found this Thanksgiving? Or, if you have better plans for this turkey holiday, leave us a comment below!
Share your thoughts with us
Sign up now
Get news and updates delivered to your inbox