Miami's Ethnic Dining Scene - Asian Flavors
Oct 08, 2017 October 08, 2017
I agree Miami is best known for its amazing Cuban and Latin fare, but there's so much more to explore gastronomically. With the restaurant scene exploding over the past few years, we have an entire spectrum of international cuisines for people to try. Locals to visitors can find almost any cuisine they're craving for.
 
With so many choices available, we scoured Yelp and our own tummies to find the best 'non-Latin, ethnic cuisine in Miami'. This edition focuses on top Asian picks. But, stay tuned (subscribe) for part 2, where we'll bring you the best Middle Eastern and Mediterranean eats around town.

Japanese/Sushi
9700 Collins Avenue, Bal Harbour
Star Chef Makoto Okuwa sets the standard for sushi. An inspiring menu makes this restaurant with outdoor patio seating a lunchtime favorite. Exhausted shoppers love to stop by for the Spicy Tuna Crispy Rice, Wagyu Short Rib and the Hamahi ponzu sashimi after a spree around the Bal Harbour Shops. A sake-focused beverage menu helps take off the edge.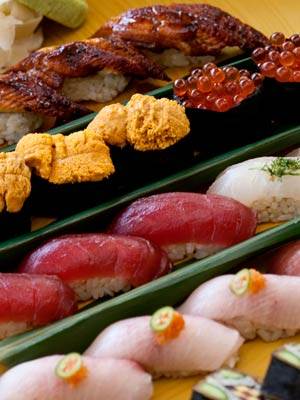 Photograph : Courtesy of Makoto Restaurant

661 Brickell Key Drive, Brickell Key
Experience real omakase-style dining with one of the best Bento Boxes in town. This 5-star sushi den entertains only two seatings a day, but is definitely worth the trip. Watch Chef Kevin Cory whip up some of the best sushi in front of your eyes (in the open kitchen). Fresh fish is flown in from around the world and the soy sauce is an age-old family recipe. A must-try for die-hard sushi fans.

Photograph : Courtesy of Naoe Miami

270 Biscayne Blvd. Way, Downtown
Boasting of one of the best brunches in town, Epic Hotel's Zuma does izakaya dining with style. Guests come here for the freshest sashimi, full-bodied lobster and steak dishes. The dessert platter is quite popular as well. You wouldn't want to leave without trying the baikingu (buffet), Rib Eye No Daikon Ponzu Fumi and Green tea with Banana cake. Yacht parking outside means you can arrive in utmost style.

Photograph: Courtesy of Zuma Miami

579 Bird Road, Coral Terrace
Matsuri calls for a visit not only for its excellent sushi but also its complete Japanese dining experience. Start on the right note with a Miso soup. Move over to amusingly named rolls like Invitation to the White House and Mr. Bush or the melt-in-your-mouth Toro. Dig into the grilled Hamachi Kama for mains. And, cleanse your palate with a round of green tea ice cream.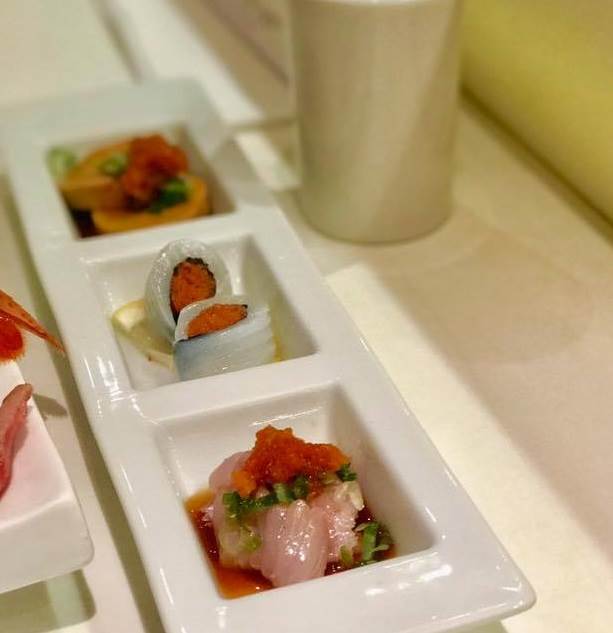 Photograph: Courtesy of Yelp/Siri I.


Chinese
4441 Collins Avenue, Mid-Beach
This Four Diamond Award-winning restaurant in the Fontainebleau Hotel and Resort is the place for high-end authentic Cantonese. High-rolling customers can't stop raving about the weekend Dim Sum lunch here. Top eats include the crispy duck salad, hot & sour soup, black pepper beef tenderloin and wild mushroom hand-pulled noodles. An extensive cocktail and wine menu helps wash it all down with flavorful respite.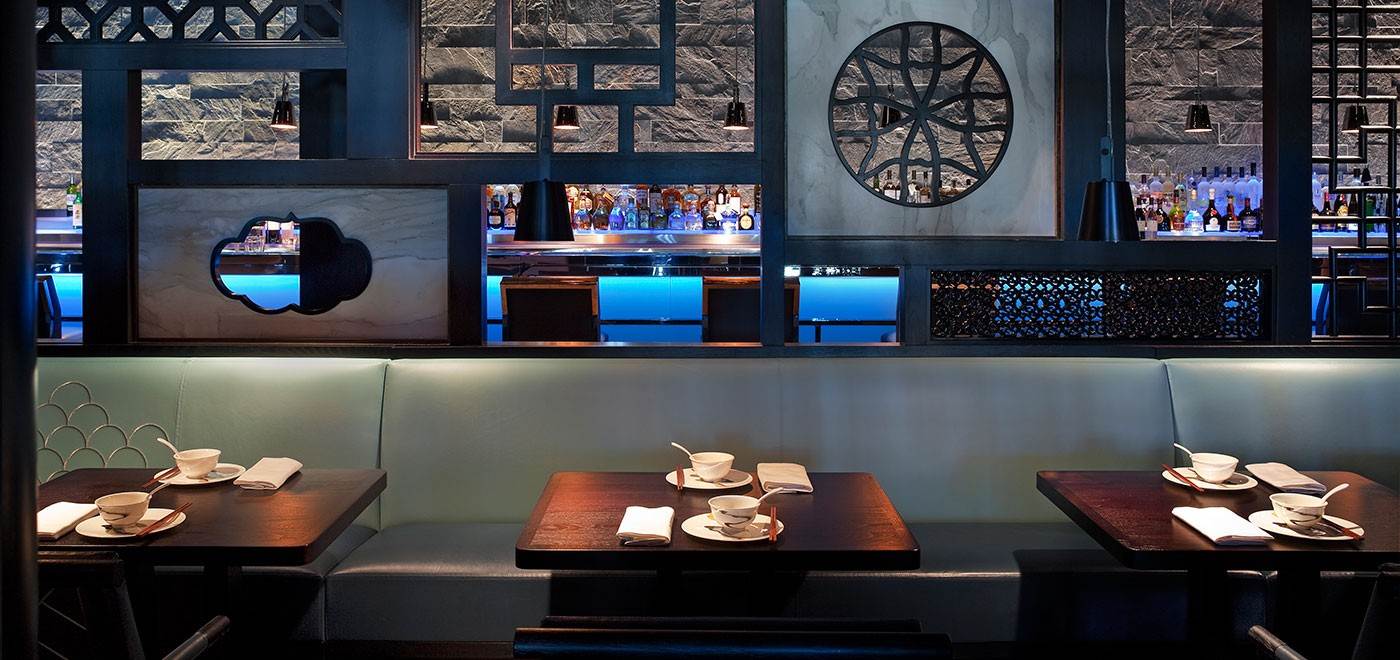 Photograph: Courtesy of Hakkasan Miami

8376 SW 40th Street, Olympia Heights
Putting a modern spin on classic dishes, you will find this Chinese restaurant anchored in a strip mall. Flavorful eats make the perfect respite after a round of shopping. Locals swear by their green tea duck dumplings, wonton supreme soup, assorted spring rolls, stuffed eggplant and shrimp balls. Also, don't forget to order the Steamed Roast Pork Buns to make it a meal.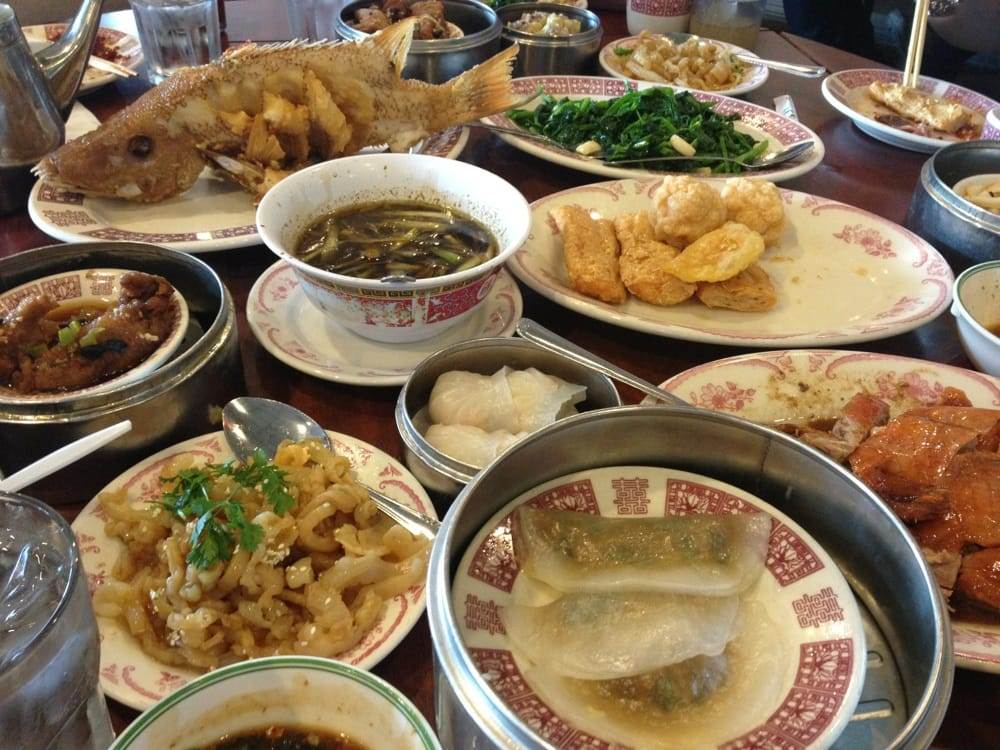 Photograph: Courtesy of Yelp/Panusopone K.

330 NE 167th Street, North Miami Beach
Find your favorite Cantonese picks at this cozy joint. The Peking Duck and Roast Pork don't just look tempting sitting in the display, but also taste as good. Whether you like to play safe with American Chinese or explore more traditional eats, their hearty portions make sure you leave with a full stomach.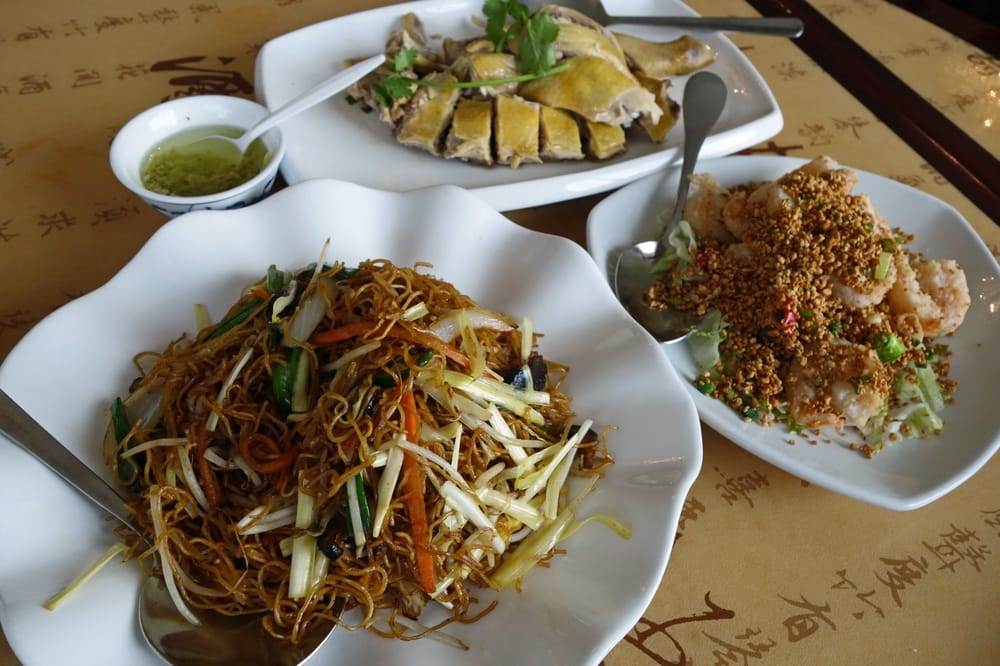 Photograph: Courtesy of Yelp/Ceeny M.
 

Thai
1731 SW 8th Street, Little Havana
Offering some of the best Thai food in Miami, Lung Yai is a unique dining experience with a strict ordering process. Despite the rules, fans rave about the crispy spring rolls, green curry, the Khao Soi Gai/Nuar, Tom Kha and the marinated Chicken Wings appetizer.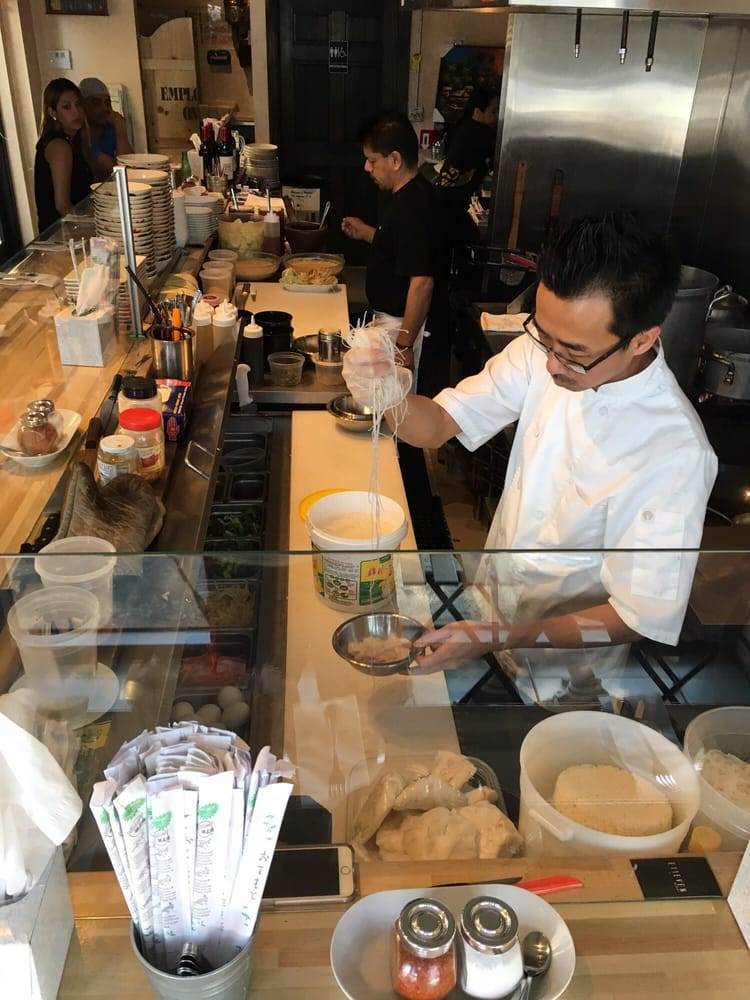 Photograph: Courtesy of Yelp/Freddy R.

1617 NE 123rd Street, North Miami
This is your chance to taste authentic Thai without jumping on a plane. You can easily feel the love in the food prepared by the husband-wife duo running this place. Regulars swear by the Pad Thai, Tom Kha Goong (with jumbo shrimp), and Massaman Beef Curry. A backyard garden provides fresh herbs daily. Go with the green papaya salad or Nam Sod for starters to begin on a delicious note. And if you can't get enough, there's always takeout!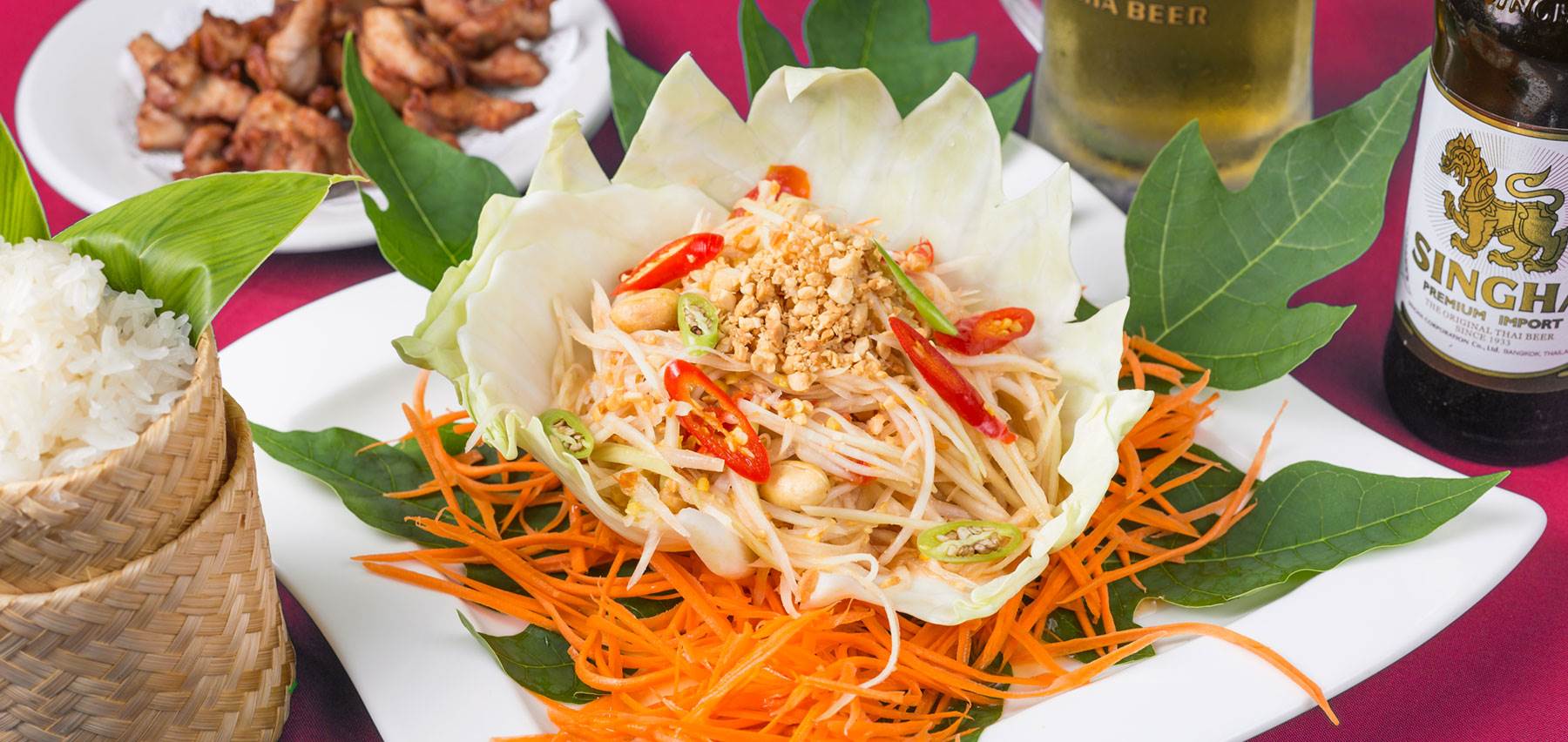 Photograph: Courtesy of Ricky Thai Bistro

13718 SW 88th Street, Kendall
This is another great place to sample traditional Thai meals (in an intimate setup). Allow a sense of Sawadika to make you feel welcome the moment you step in the front door. Whether you start off with a combination appetizer or Tom Kha, do save room for the popular Three Karat Chicken served with rice or noodles. Needless to say, the chicken Pad Thai here is sensational. And, melt-in-your-mouth Thai Donuts with caramelized milk make the perfect close to a flavorful meal.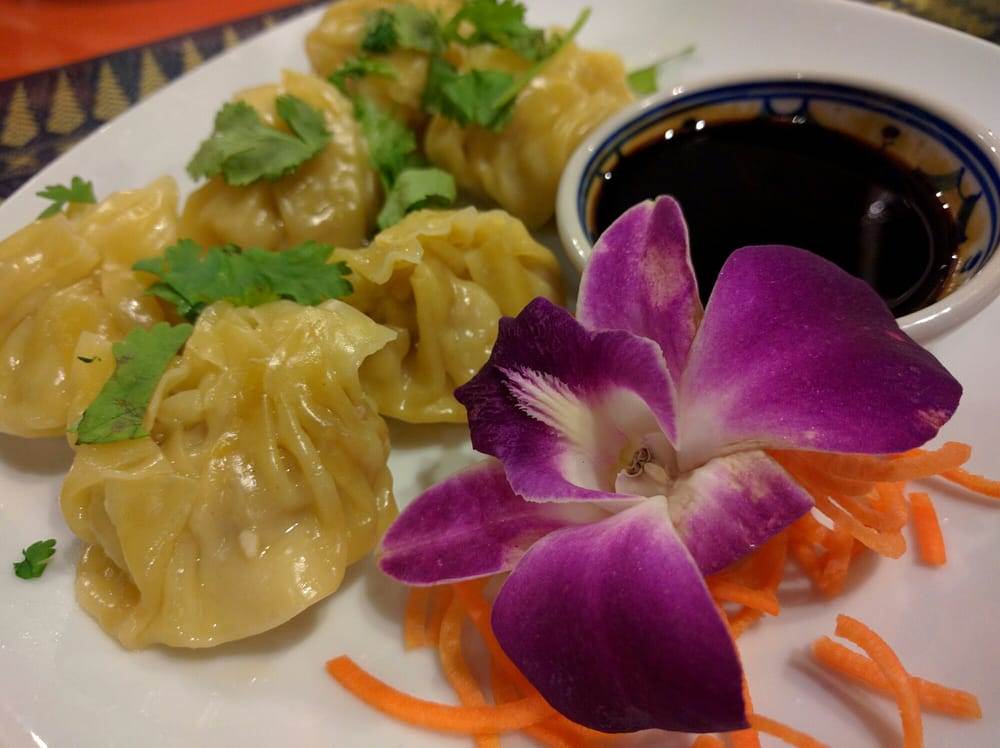 Photograph: Courtesy of Yelp/Darin P.

520 NE 167th Street, North Miami Beach
An all out Asian décor and Buddha wall feature fill you with peace and good vibes as soon as you enter this neat Thai restaurant. Known for their soups, the Pork Intestine Soup comes highly recommended. Dip in chicken satay or layer it over your green salad, guests simply can't get enough of the peanut sauce here. The Massaman Curry too is worth a try. An extensive menu and huge portions keeps people coming back for more.

Photograph: Courtesy of Yelp/Quyen B.
 


Vietnamese
17010 W Dixie Highway, North Miami Beach
If you're in the mood for some heartwarming Pho, then look no further. This hole-in-the-wall spot plays up your regular Vietnamese dishes. They even cook their own Pho broth every morning. Try the spicy grilled shrimp pho, summer rolls and banh mi for the complete experience.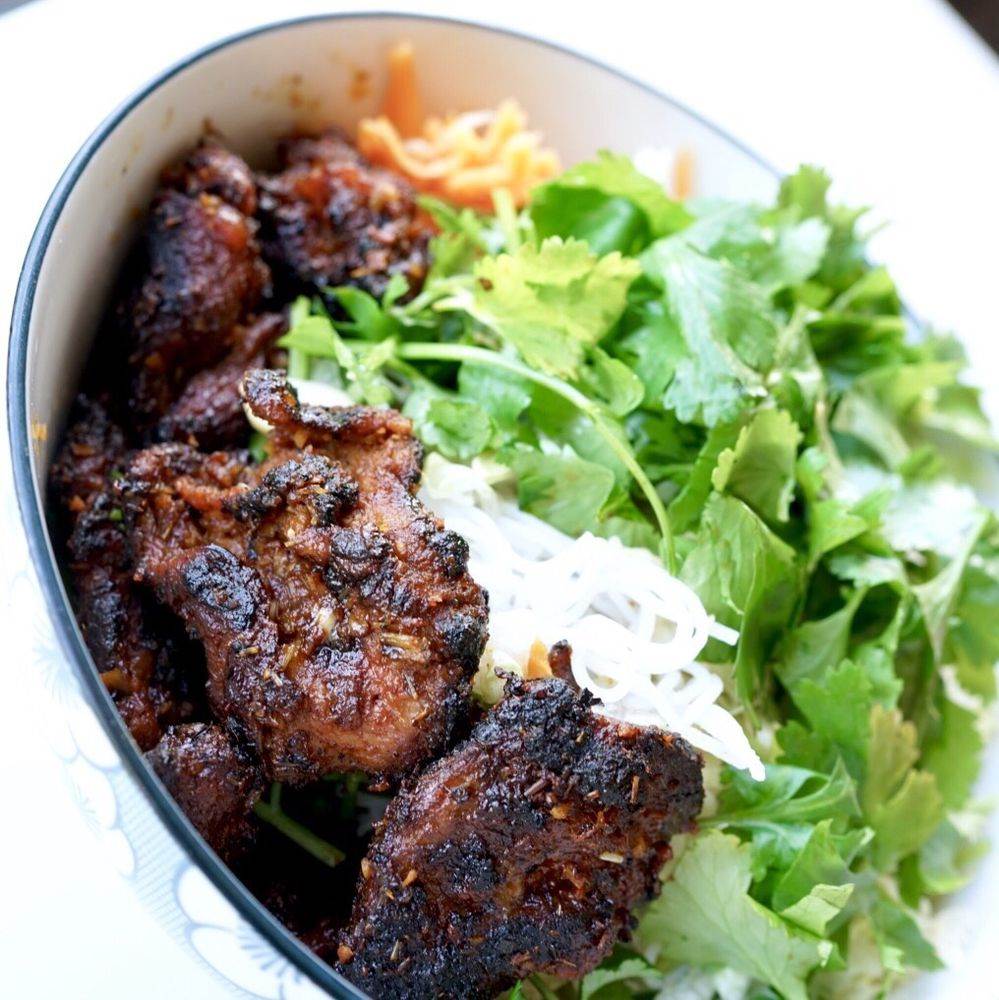 Photograph: Courtesy of Yelp

14734 Biscayne Boulevard, North Miami
Another great place to get some Pho is this neat little restaurant. Starting with the papaya salad and ingredient-rich soups comes highly recommended. Their chicken curry is a big hit as well. You can count on their big on portions for a fulfilling meal. But of course, you can't leave without trying the Combination Pho.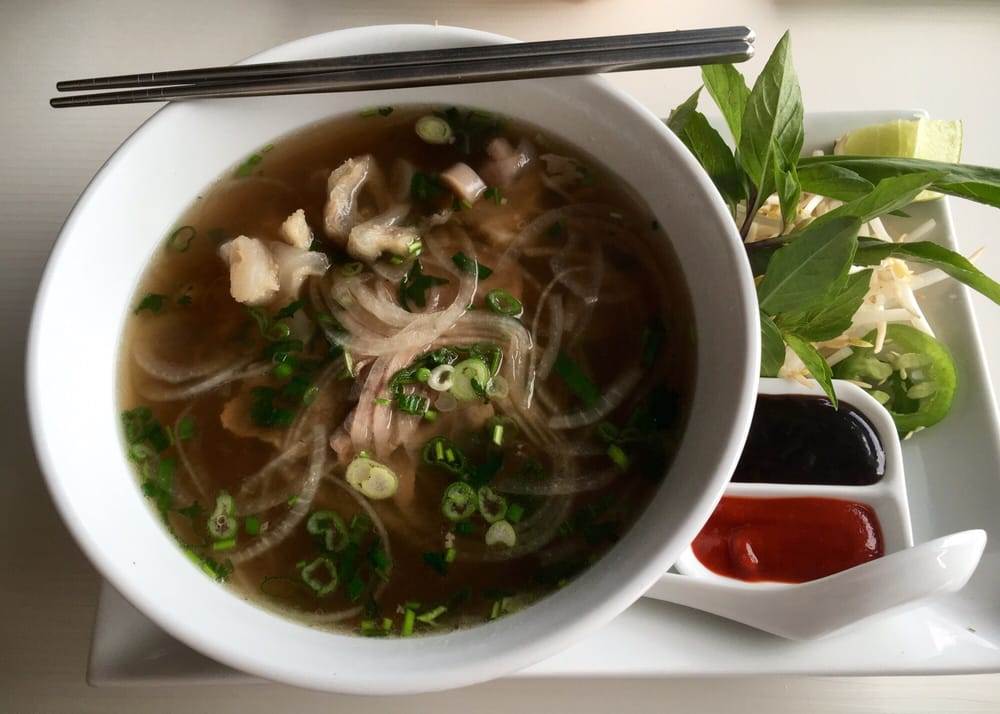 Photograph: Courtesy of Yelp/Stefanie S.

9503 S Dixie Highway, Pinecrest
If you want to enjoy some lip-smacking Vietnamese with the personal touches of a mom and pop, then this is the place for you. The servers dress in traditional odia and know how to make you feel welcome. Start off with the crispy spring rolls and move on to choosing a Pho from their extensive menu. The massive Miss Saigon noodle bowl is a top favorite. You can thank us later for concluding up with Thai Donuts and a strong blend of Vietnamese coffee.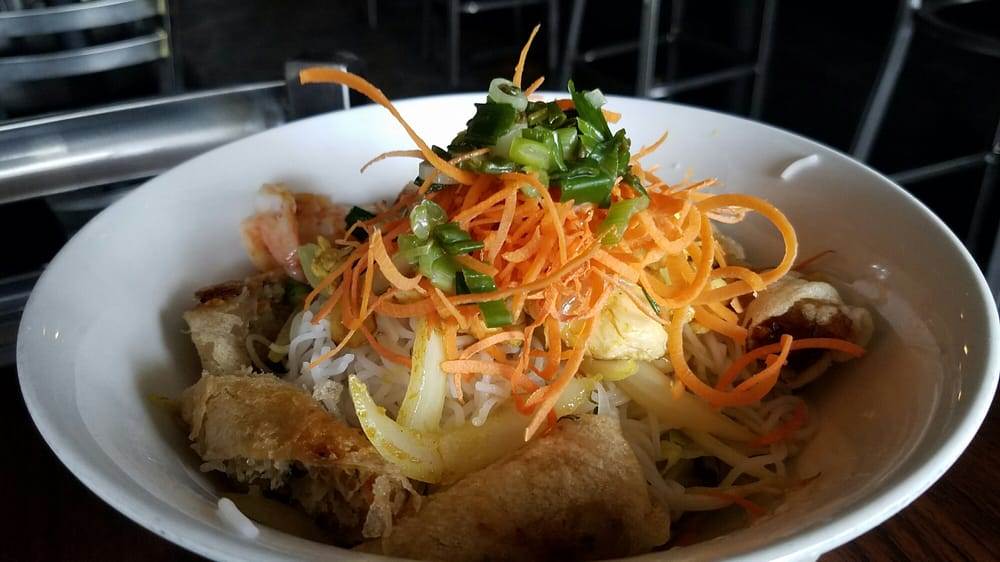 Photograph: Courtesy of Yelp/Marilyn M.
 

Indonesian
109 NE 2nd Avenue, Downtown Miami
This colorful, cash-only eatery serves up mind-blowing Indonesian food. The Rijsttafel wins best deal on the menu, as two guests can indulge in a six-course feast without breaking the bank. Opor Ayam (chicken in curry) tops the mains. The Nasi Goreng special and tons of vegetarian options make sure no one leaves hungry.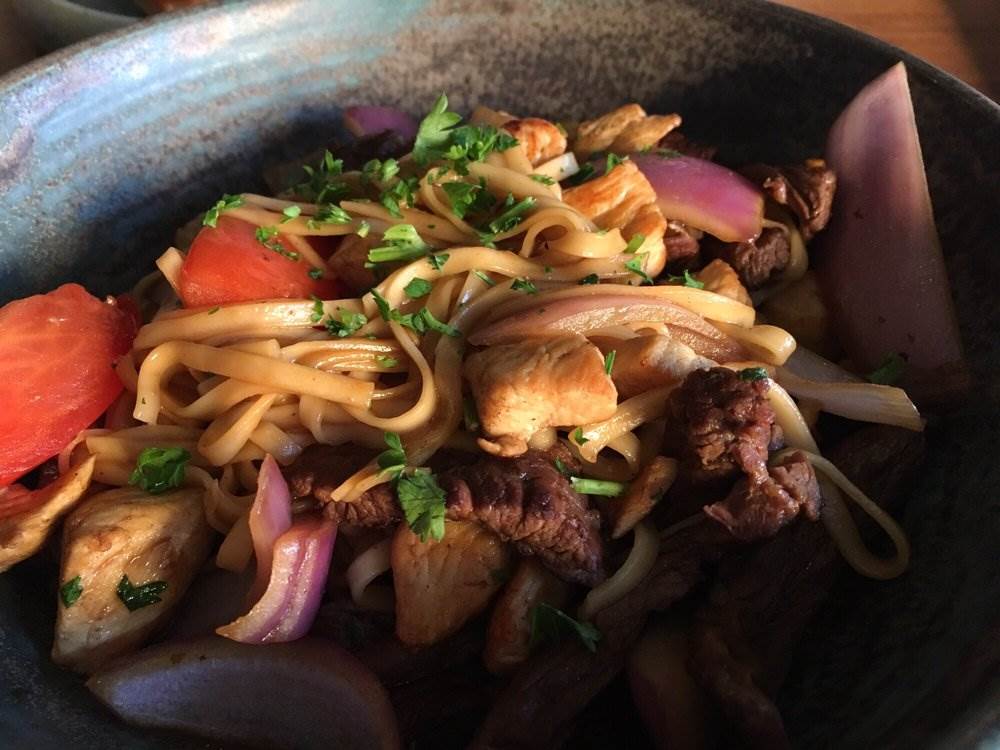 Photograph: Courtesy of Yelp/Simin Q.

2601 Collins Avenue, Mid-Beach Miami Beach
This chic eatery hits the right notes on casual dining and Indonesian flavors. The variety sampler dish, Nasi Rames is extremely popular and perfect for when you're not that hungry. The tapas-style Rijsttafel Sumatra comes recommended for two and takes you on a flavorful journey around Indonesia. Guests usually can't stop raving about the Sate Ayam (grilled chicken skewer with peanut sauce) and Oseng Terong (eggplant stew), part of the Rijsttafel. After this carousel of flavors, dig into the light and legendary Coconut Ice Cream to soothe your palate.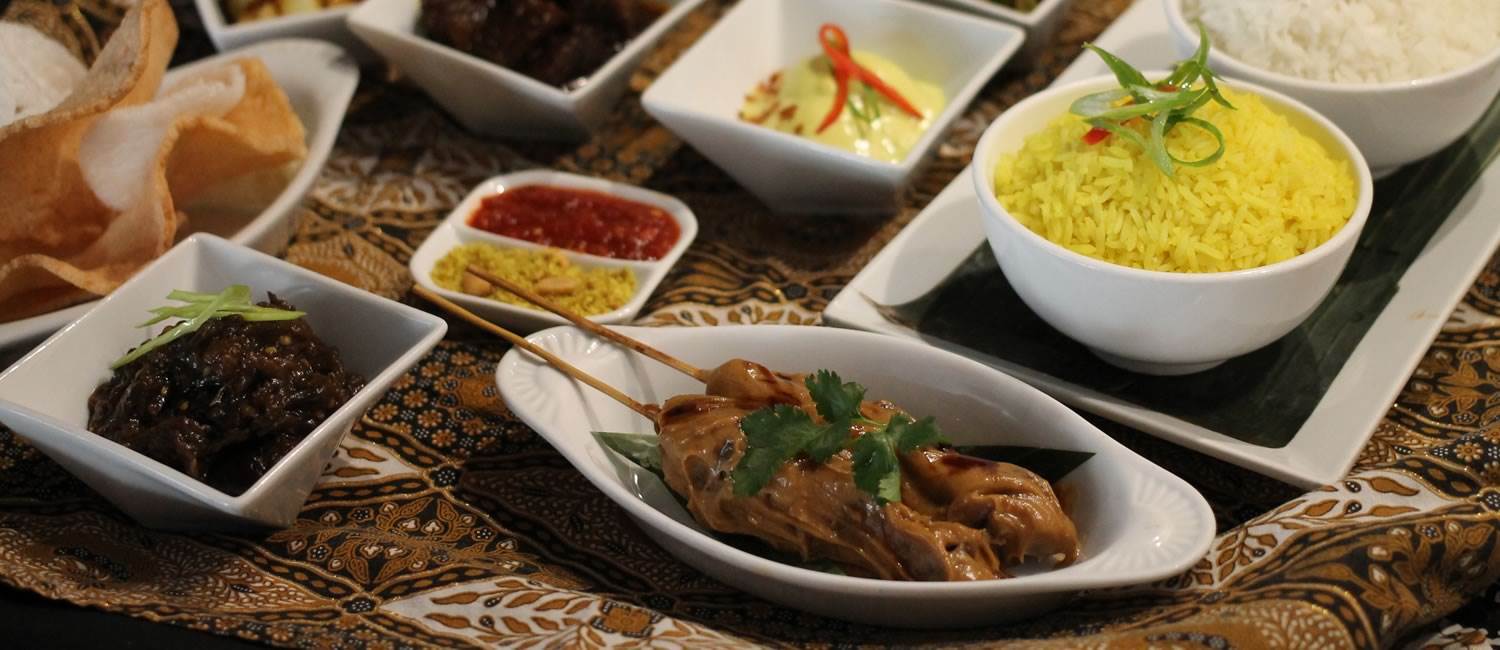 Photograph: Courtesy of Indomania Miami Beach
 

Korean
1450 NW 87th Avenue, Doral
If you're in the mood for some gourmet Korean, Bistro BulGoGi will be well worth the trip. Its namesake, the Bulgogi is phenomenal here, which is thinly-sliced, sweet soy-marinated beef grilled to perfection. You will also find the wholesome Bibimbap (mixed rice) at this chic establishment. Feel free to indulge in their spicy chicken wings, as the Patbingsu (their widely popular snow-textured shaved ice cream) will be there for a flavorful rescue.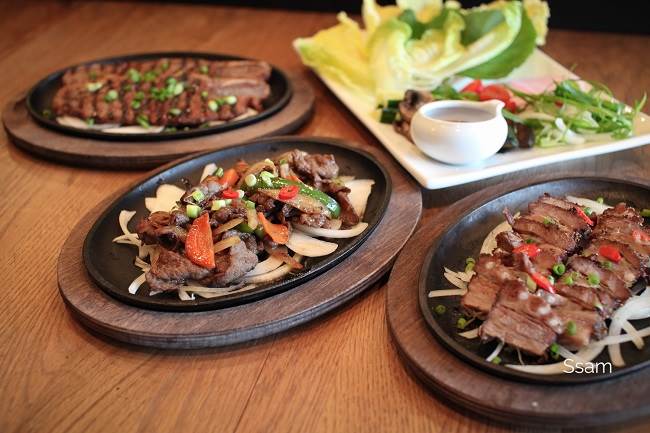 Photograph: Courtesy of Bistro BulGoGi Miami

2506 NE 2nd Avenue, Wynwood
Wynwood explorers love to sit down for a flavorful journey at Fuchai. With its exposed brick and cozy interiors, the ambience is kept warm and rustic in sync with the neighborhood. Find popular Korean eats like Dolsot Bibimbap, Bulgogi and Japchae done right. Their special fried rice is a great accompaniment to everything. Big on food and low on prices, you can also dig into delicious Chinese dishes at Fuchai.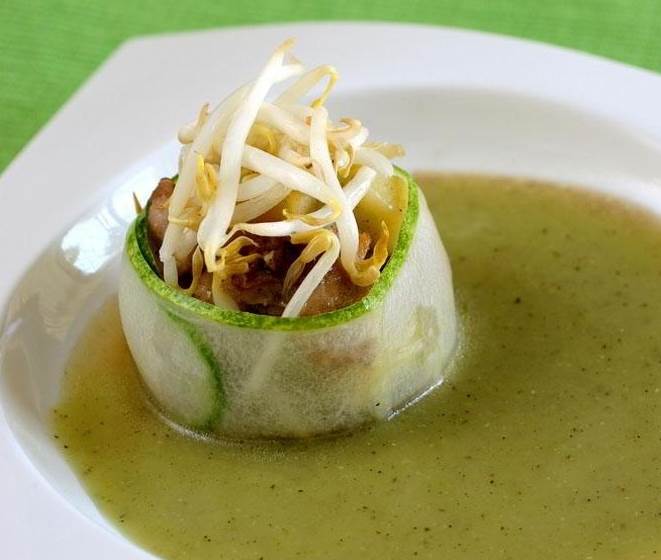 Photograph: Courtesy of Fuchai Miami

7917 NW 2nd Street
If you love Korean barbecue, then a visit here is warranted. Nestled in a little shopping plaza, you'll find all the Korean barbecue you can palate - with the option to grill it yourself. Indulge in boneless ribeye to chicken and sliced brisket, though the Galbi beef steals the show. Other interesting eats include the Kimchi dumplings, Japchae and Pa Jeon.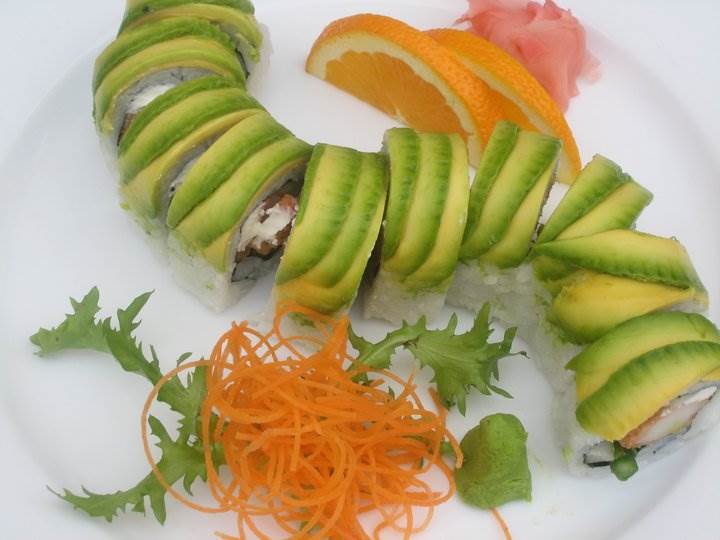 Photograph: Courtesy of Suchi Cafe Miami


Indian
2901 Florida Avenue, Coconut Grove
Customers and critics call this the best Indian food joint in Miami. It doesn't matter what you order, because everything from the Samosas to the Chicken Tikka Masala and Naan is good here.


Photograph: Courtesy of Bombay Darbar Miami

2176 NE 123rd Street, North Miami
Zaika is up there with Bombay Darbar, serving some of the most lip-smacking Indian fare in Miami. Dig into the Samosas, Lamb Biryani, Chicken Tikka Masala or Chana Masala (for vegans) and you won't be disappointed. The Garlic Naan pairs well with every entree on the menu. And, have a Sweet Lassi on your way out to balance out all the spices.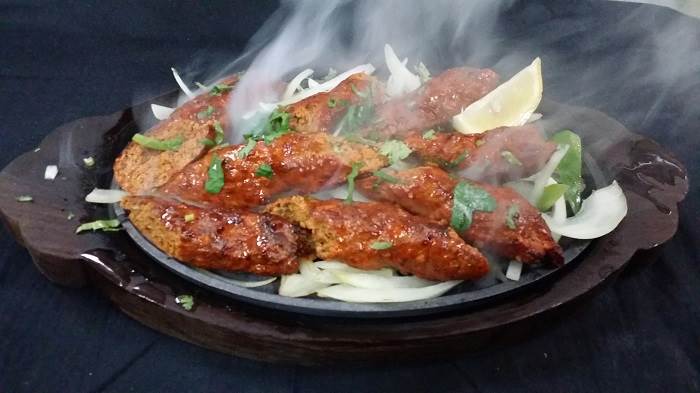 Photograph: Courtesy of Zaika Miami

945 Normandy Drive, North Beach OR 2624 Ponce De Leon Boulevard, Coral Gables
With several locations in Miami, Taste Buds of India serves authentic Indian food in a vibrant atmosphere. The Chicken Tikka Masala, in a creamy tomato sauce, and Goat Curry are their biggest hits.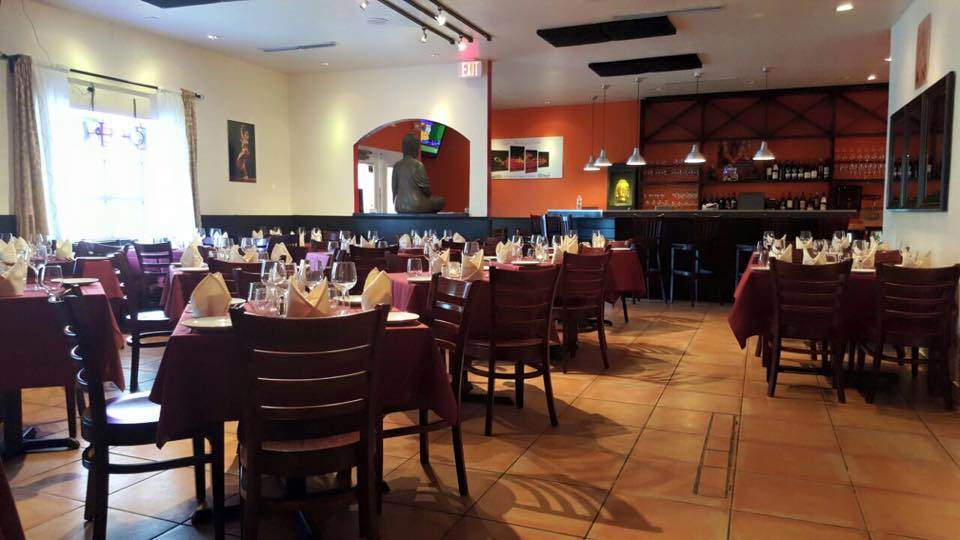 Photograph: Courtesy of Taste Buds of India Miami Beach

328 Crandon Boulevard, Suite 115, Key Biscayne
For a modern and intimate dining experience, venture to Ayesha for delicious Indian cuisine. Their appetizer menu has a selection of samosas (crispy dough stuffed with a variety of filling), and the Curries plus Chicken Makhani will make you come back for more.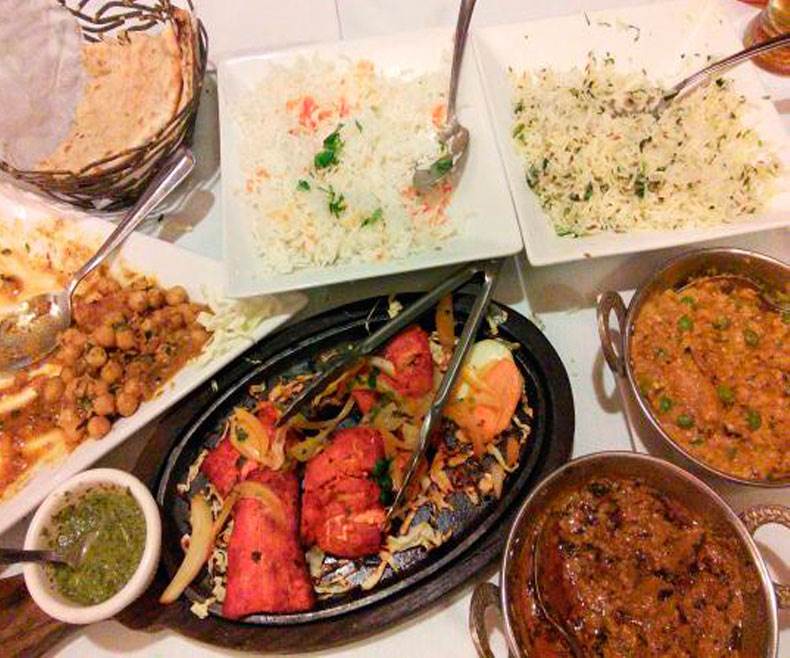 Photograph: Courtesy of Ayesha Key Biscayne

See a restaurant you love? Feel free to share the love.
Don't forget to subscribe to stay tuned for part 2. Or, if you have any other recommendations or suggestions, then make sure to comment below and let us know.
Share your thoughts with us
Sign up now
Get news and updates delivered to your inbox