Miami's Luxury Real Estate Makes a Statement with High-fashion Brands
Oct 23, 2017 October 23, 2017
Love the finer things in life? Swear by your brands? What if you could "live" in one of your favorite brands? In Miami you can do just that. From Fendi to Armani and Porsche, the luxury branded condo trend has hit Miami in a big way.

An Obsession Realized…
In Miami's exploding real estate scene, developers have been rushing to grab waterfront locations, posh addresses and starchitects to move their next luxury offering into the spotlight. But, somewhere in the past six years came the realization that they were missing that "X" factor. They needed something special to capture the attention of the global elite and set their offering a class apart. Enter luxury branded condos.

A Study In Branded Luxury Condos…
Dezer Properties first announced the development of the Porsche Design Tower back in November, 2011. The real estate world went abuzz with – one, a Porsche-designed tower coming to Miami, two, a futuristic elevator that lets you pull your car up to your personal garage in the sky. By February 2012, the luxury condo tower already had 15 buyers before it could get a sales center or even a decent website.
 
The roaring success of the Porsche-designed condos was enough to spark a trend. This was the missing X factor that developers needed to build buyer confidence in a crowded market (and be able to charge a premium as well).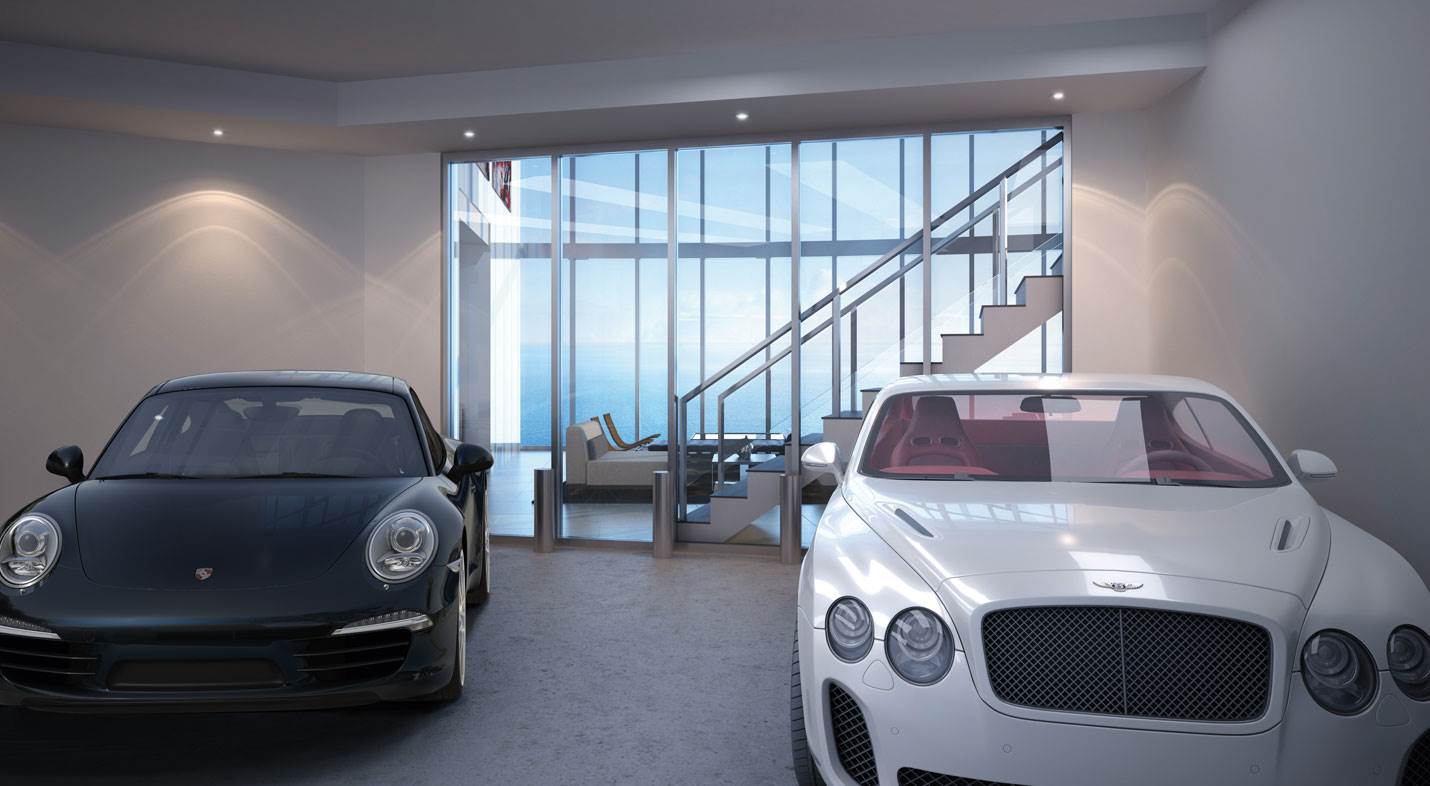 Photograph : Courtesy of Porsche Design Tower

Enter a world of branded luxury condos…
With the Porsche Design Tower taking luxury and futuristic convenience to the next level, the battlefield was wide open for developers to get a piece of the action. Here's a peek into other brand-backed condos in Miami:
 
The Aston Martin Residences by G&G Business Developments LLC
Downtown Miami
This one would be straight out of a Bond movie. Developed by the Argentinean Coto family, expect touches of the Bond brand on door handles, in color palettes, the leather, reception desk and even its signature-style stitching. The sail-shaped building will house 390 units on 66 floors. A 55th floor infinity pool, yacht marina, British club, screening room and two-story fitness center are also part of the experience. Click to read more about the Aston Martin Residences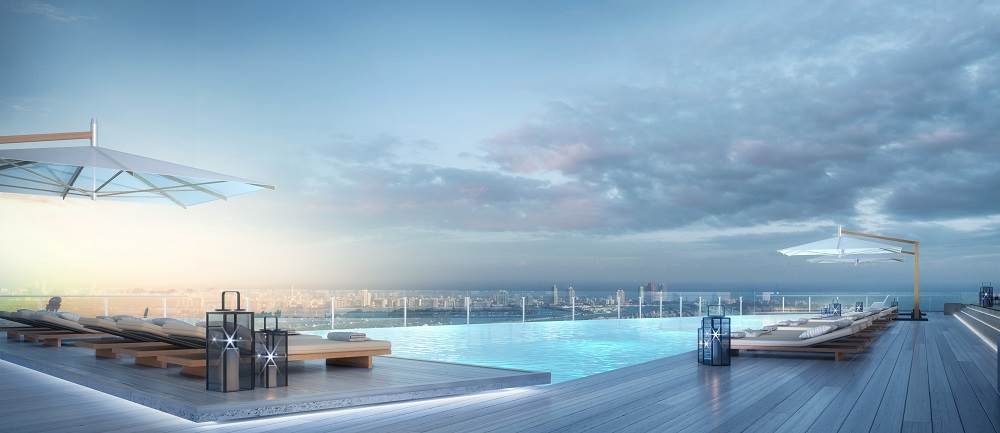 Photograph : Courtesy of Aston Martin Residences

 
The Residences by Armani/Casa by Dezer Development and Related Group
Sunny Isles Beach
An oceanfront high-rise, there will be 308 luxury condos in the 56-story Residences by Armani/Casa. All interiors at this ultra-luxury building will come designed by the Armani/Casa Interior Design Studio, with artistic direction under Giorgio Armani himself. Amenities include a fine dining restaurant, cigar room, wine cellar, heated swimming pool, two-story spa, oceanfront fitness center, movie theater, clubroom and Enzo Enea-landscaped three-acre garden. Read more about the residences here.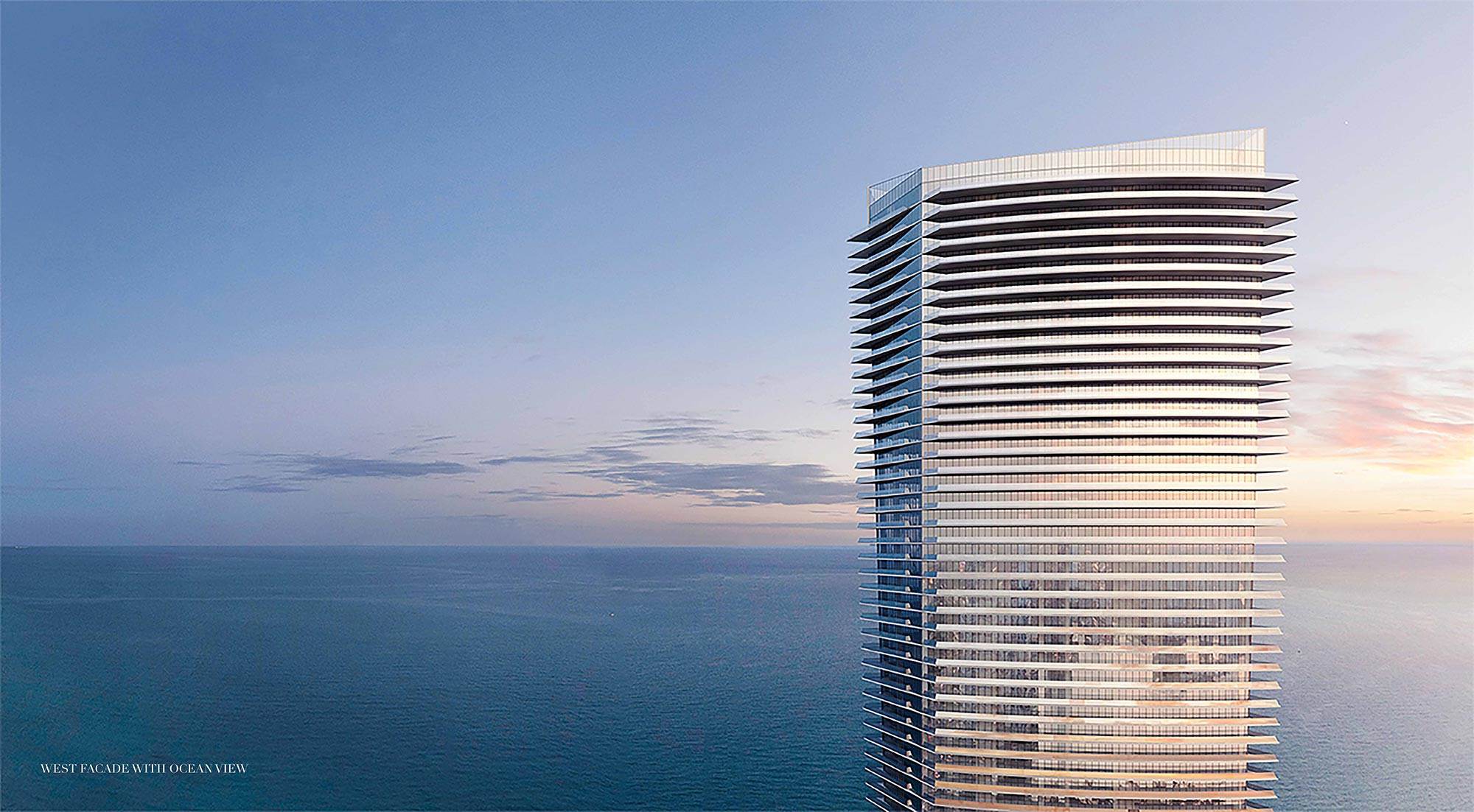 Photograph : Courtesy of The Residences by Armani/Casa

 
The Fendi Chateau Residences by Chateau Group
Surfside
Developed on 300-feet of oceanfront, the Fendi Chateau Residences will house 58 luxury condos across 12 floors. Expect decorator-ready flow-through residences, complete with premium Fendi Casa kitchens and exotic materials. Amenities include multiple pools, 12 private cabanas, a Jacuzzi, restaurant and bar, supervised kids' club, private theater, wine cellar, private elevators, nanny rooms, 'Luxury Attache' concierge and more. Find out more about the Fendi residences here.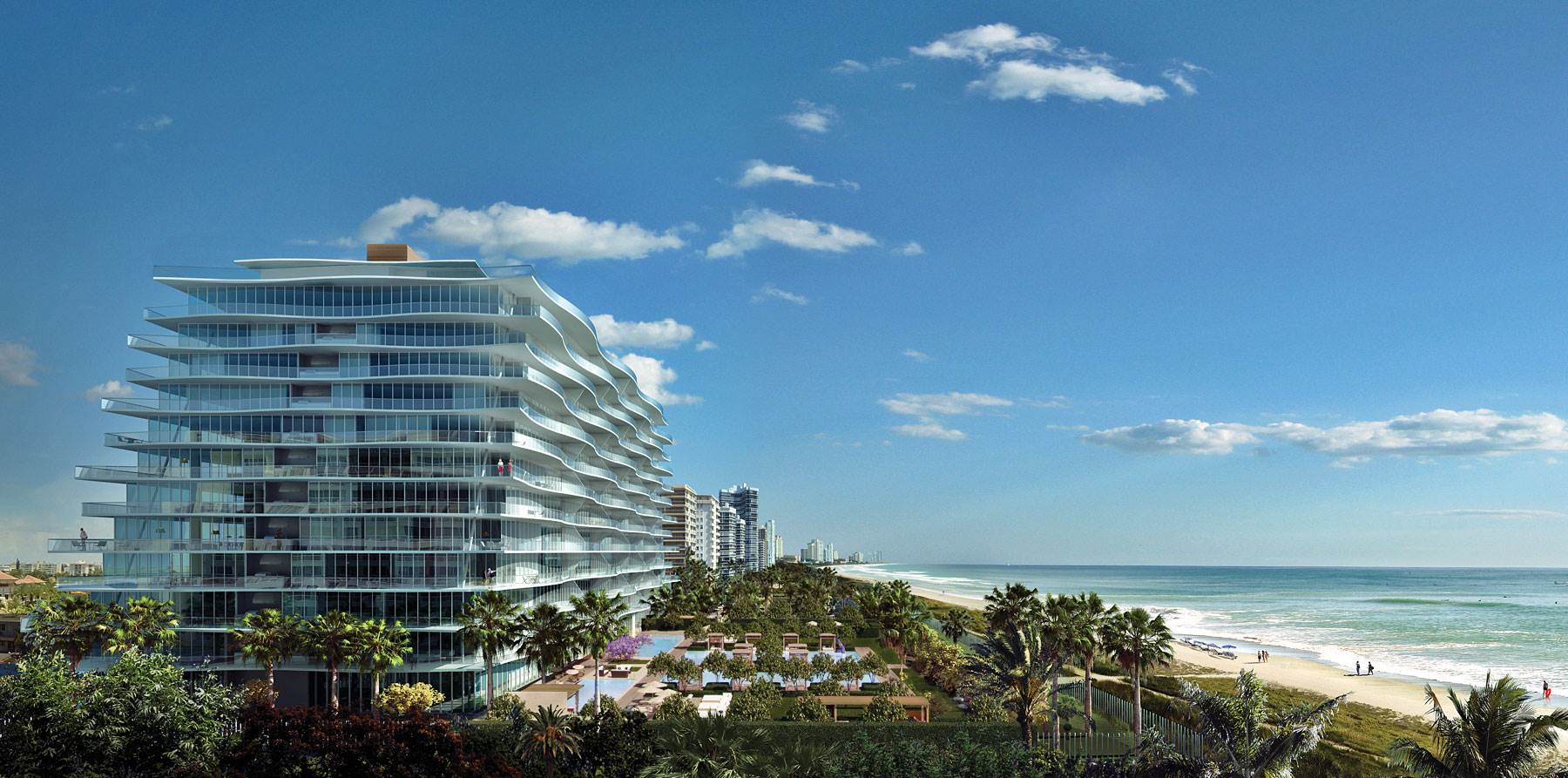 Photograph : Courtesy of The Fendi Chateau Residences

 
Missoni Baia by OKO Group
Edgewater
A first by the house of Missoni, residents can expect the Italian brand's signature design palette and home collection to grace its public spaces and amenities. The 57-story, 146-unit luxury condo development is being developed by Russian billionaire Vladislav Doronin's group. It will feature a bayfront boardwalk, amenities on floor 5 through 7 inclusive of a bayfront lounge with pool, media room, children's playroom, one of Miami's largest spas, a pet spa, flow-through pool deck, tennis courts and more. Get more info on the Missoni residences here.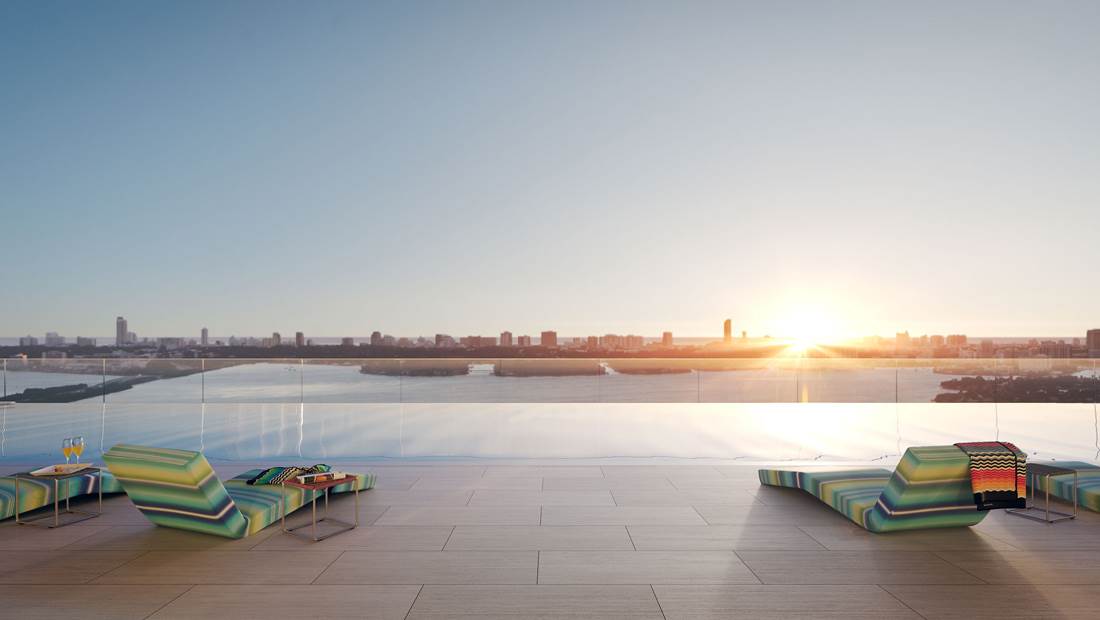 Photograph : Courtesy of Missoni Baia

It's a win-win…
According to a report by management consulting firm Bain & Company, personal luxury goods sales reported slower growth worldwide in 2016. In America particularly, the luxury market really struggled with a growth of -3%. Consumers are now focusing on luxury experiences rather than goods; a trend backed by 5% growth in the segment. It is no wonder that high-end brands are choosing to tie-up with developers to create permanent structures as a constant reminder of the luxury and lifestyle associated with their name. The move is also on-point with the latest consumer trend of "seeking truly innovative brands".
 
So, if you want to revamp your brand image, or build consumer confidence in a slowing market - build a luxury condo and get people to "live" the experience!

Share your thoughts with us
Sign up now
Get news and updates delivered to your inbox