Miami's New and Pre-Construction Condo Update: August 2018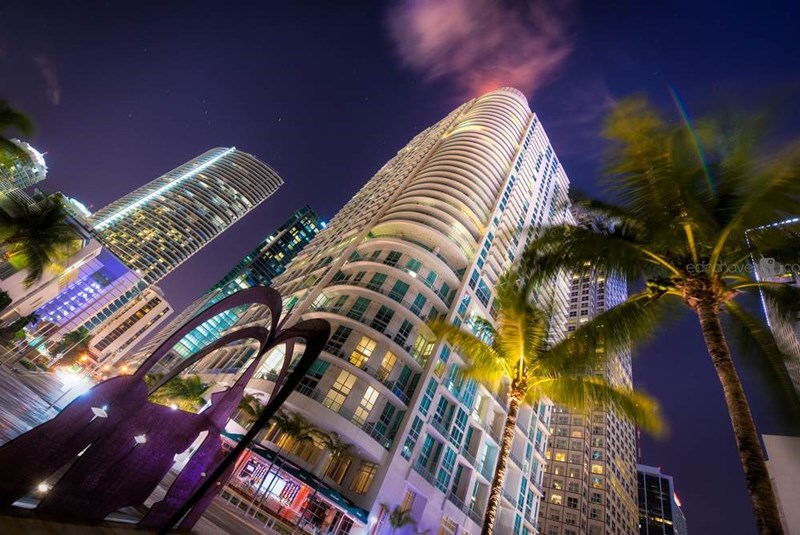 Sep 19, 2018 September 19, 2018
Cover photo by: Edin Chavez © All Rights Reserved
The iconic Armani/Casa and Paramount Miami Worldcenter topped off this August. Miami's Riverside could gain two new 50-60 story towers. Alton Road is set to gain a taller, 44-story condo building, but will it wall-in West Avenue? Read on for details on these and more condo pre-construction updates below:
Closings Underway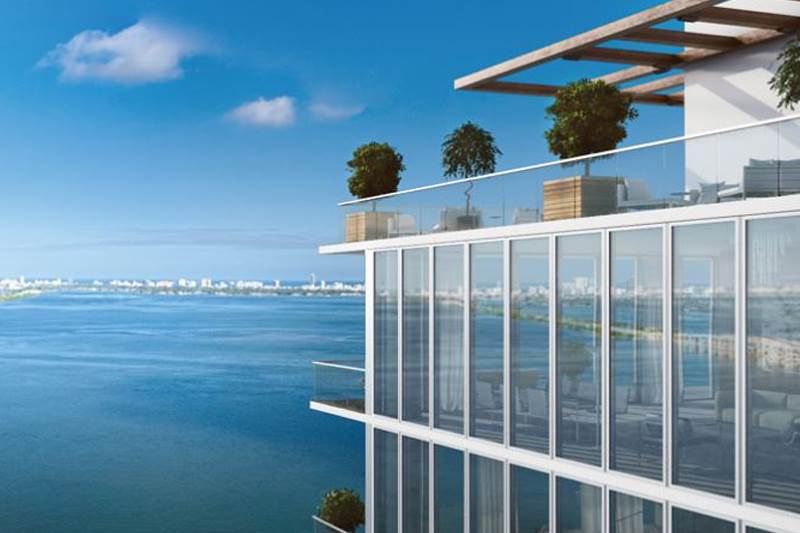 After nailing its completion milestone last month, One Paraiso started with closings in August. The 276-luxury-condo tower is the third to begin closings in the Paraiso complex. Once settled in, residents will have access to its Michael Schwartz-helmed eatery, three pools, outdoor patio and marina, beach club, two-story gym and spa with juice bar, among other amenities.
Prices range between $600 per sq. ft. and $700 per sq. ft., with a choice of one- to three-bedroom units and penthouses
Complete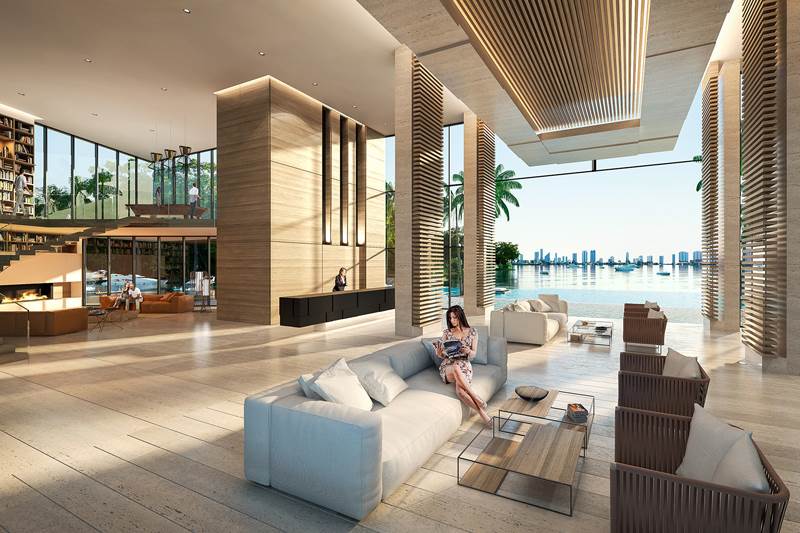 The nearly complete Harbour features 330 luxury condos spread across two 25-story towers. The waterfront twin-towers aim to begin closings later this year. High-end amenities include an indoor-outdoor lobby with pool and Bay views, private marina with boat slips, full-service private beach club, private aqua club with variety of water sports, aromatherapy trail, outdoor Vita course, indoor-outdoor spa, dog park, waterfront restaurant and more.
Prices for remaining units range from $552,000 to $1.2 million, with a choice of 1,032 sq. ft. to 2,442 sq. ft. residences
Top Off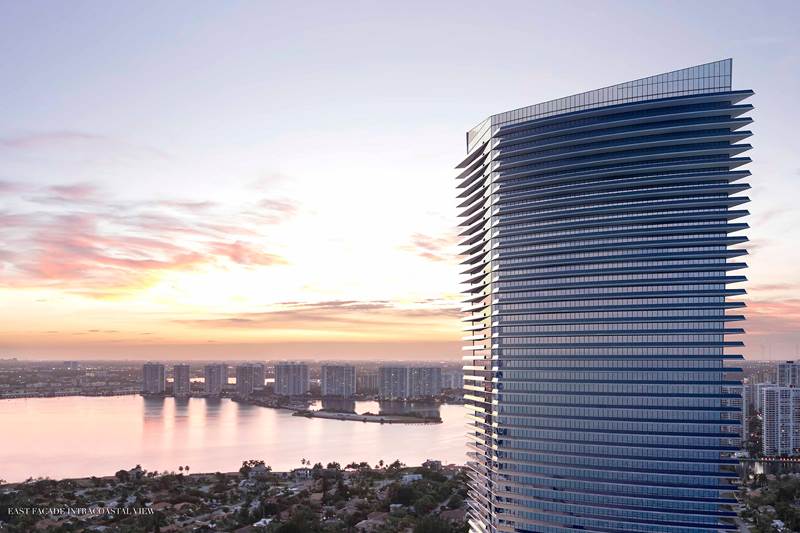 The eagerly awaited Armani/Casa has topped off at a final height of 649 feet. This 56-story ultra-luxury tower is moving full steam ahead for a 2019 opening. Delivering 308 high-end residences, amenities at this iconic tower include a museum-quality art collection, theater, Armani Privé lounge, double story indoor-outdoor spa, children's playroom, ocean-view restaurant and bar, pool with food and beverage service and much more.
Prices range between $2 million to $17 million, with a choice of two- to four-bedroom residences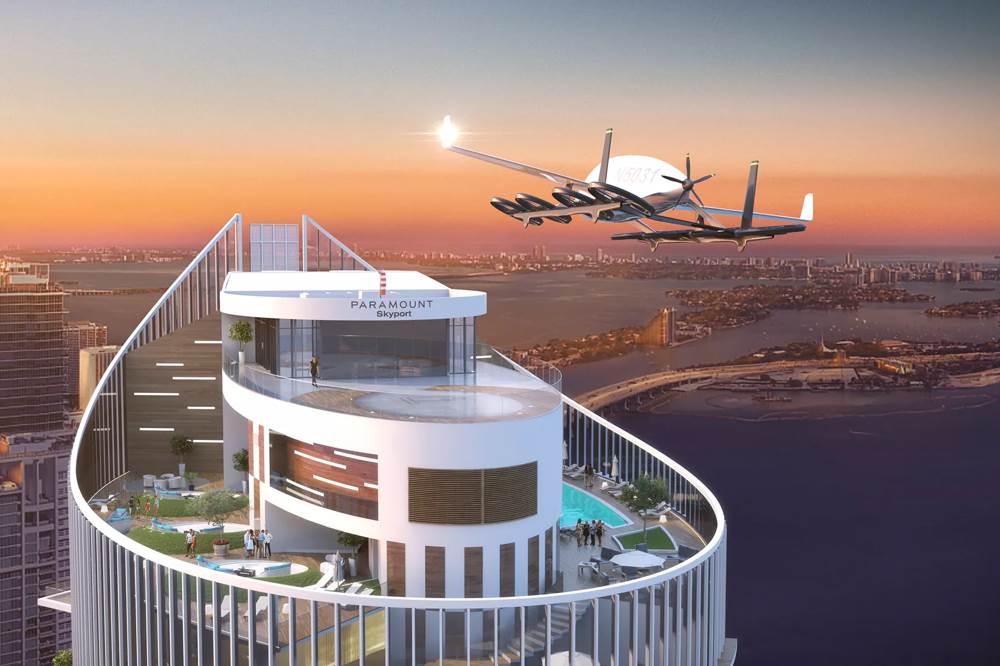 The 60-story signature tower at the Miami Worldcenter topped off this August. The construction milestone was celebrated with a salute to the workers and streaming of flags from over 50 countries (representing their diverse buyer repertoire). Part of a mega mixed-use development, the high-end condo tower comes with its own soccer field, a rooftop skyport to land flying cars, dog park, yoga studio, racquetball court, basketball half-court, food market, jam room with recording studio and sky-high observation deck.
Prices range from $3.5 million to $9.5 million, with a choice of four- to five-bedroom penthouses and duplexes
Gone vertical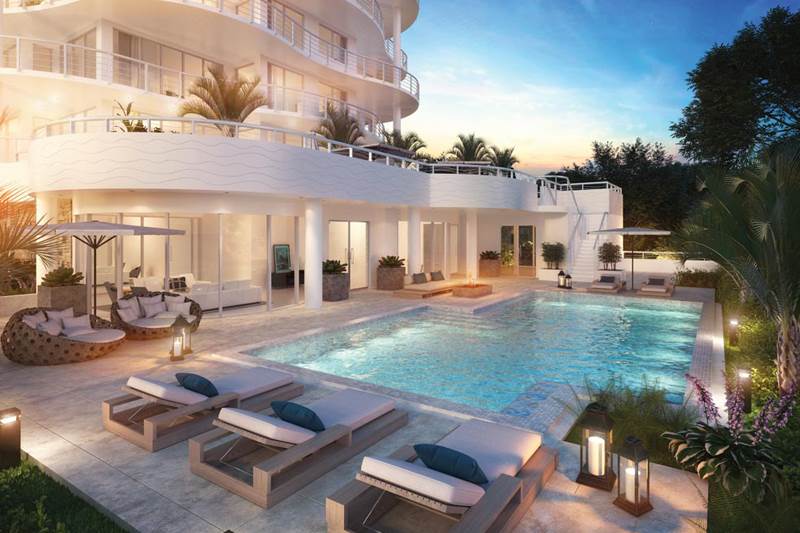 Beginning its vertical climb this August, developer Oak Tree Management is aiming for a year-end top off. This boutique condo project should be ready to move in next year. While floors 2-9 will have two units with 180-degree exposures each, floors 10-11 will feature only single units with 360-degree views. Residents can look forward to a heated pool, sundeck, picnic area, private club room and fenced dog park in this 11-story, 18-condo boutique building.
Prices range from $895,000 to $2.6 million, with a choice of two- to three-bedroom residences
Approved
44-story condo tower – South Beach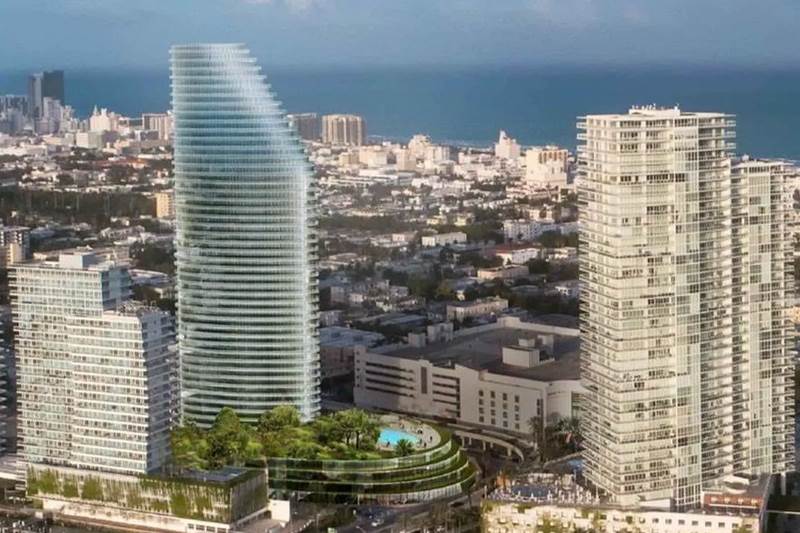 Previously, the South Shore Hospital Site was to gain a multi-building low-rise development, but developer Crescent Heights scrapped plans for a new deal. After intense negotiations, the Miami Beach City Commission's Finance Committee agreed on letting a single, taller, narrower structure come up instead. The vacant site at 500 Alton Road will now house a 44-story tower and 3.2 acres of a city-owned park. The narrower structure is designed to avoid walling-off West Avenue and optimize adjacent views.
Planned
Two 50 to 60 story condo towers – Miami River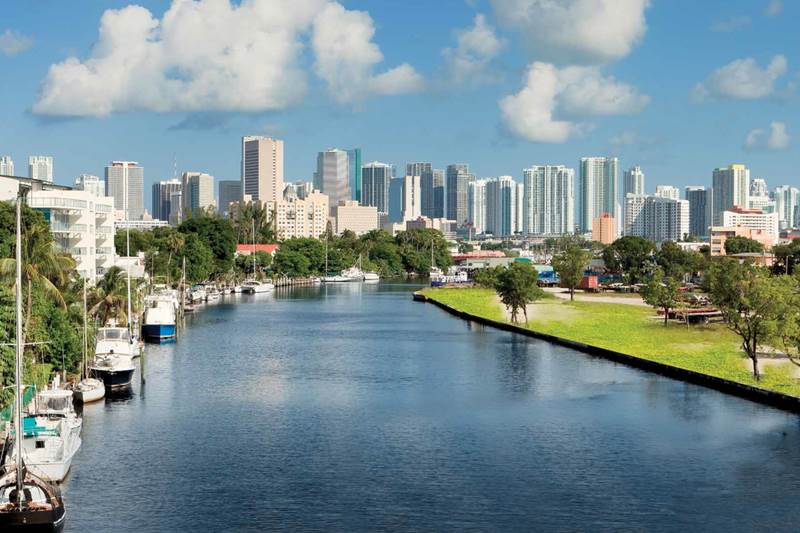 Voting will take place this November to replace the Riverside Center administrative building with four new towers. If residents approve, the plot will gain two new 50-60 story condo towers, a 30-story rental tower and a replacement administrative building. One of the condo towers would be luxury and the other mid-range.
Other Updates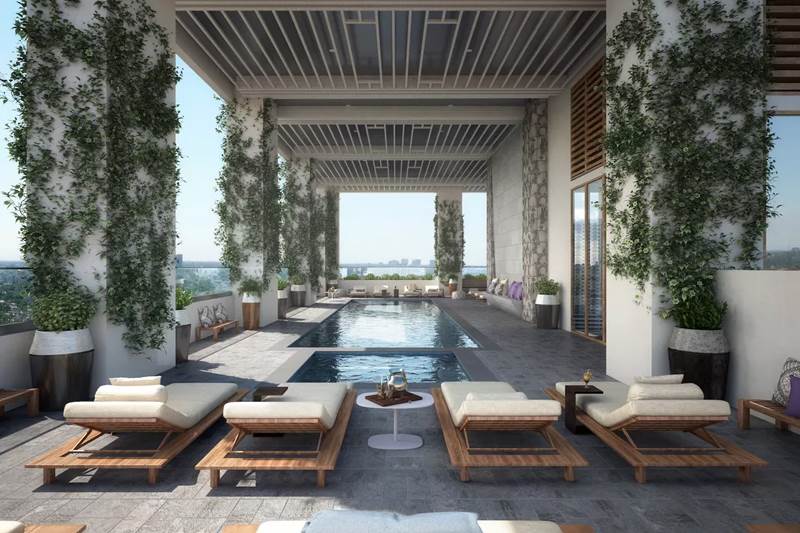 Plans for the first Yotel-branded residential project on the East Coast have been submitted to FAA for approval. Developers Aqarat and Aria Development Group seek permission for a 30-story tower rising 341-351 feet above ground. Once approved, the 208-condo, 250-key YotelPad will come with a fully loaded sky lounge with game zone, a coffee bar, co-working space, pool deck, pet spa, bike storage and more. Unit owners will also have the choice to participate in the condo-hotel's short-term rental program or rent out to the likes of Airbnb without restrictions.
Prices begin at $250,000, with a choice of 425 sq. ft. studios to 700 sq. ft. two-bedroom residences
Just two months after beginning vertical ascent, Two Roads Development nabbed a $138 million loan. This makes it the largest condo construction loan of the year, so far. Aiming for a 2020 opening, the 57-story glassy tower comes with 100 half-floor condos, a 7th floor amenity deck with pool, bar, yoga studio and children's playground. There will also be a 30th floor Owners Sky Lounge equipped with a private theater/library, game room, wine room, bar and lounge area.
Prices range between $1.5 million and upward of $10 million, with a choice of three- to five-bedroom residences
Have you booked a spot in one of these pre-constructions? Or, are you planning to? Comment and share your thoughts below!
Share your thoughts with us
Sign up now
Get news and updates delivered to your inbox