Miami's New and Pre-Construction Condo Update: August 2019
Sep 11, 2019 September 11, 2019
This August, the long-awaited Ritz-Carlton Residences in Miami Beach finally came closer to welcoming residents by getting a hold of their TCO (this is a temporary certificate of occupancy, which means they can start closings). The second tower at the Estates at Acqualina had its foundation poured. And, the Melo Group requested approval for its largest ever, twin-tower project in Edgewater. Read on for details on these condo pre-construction updates and much more below:


Foundation Pour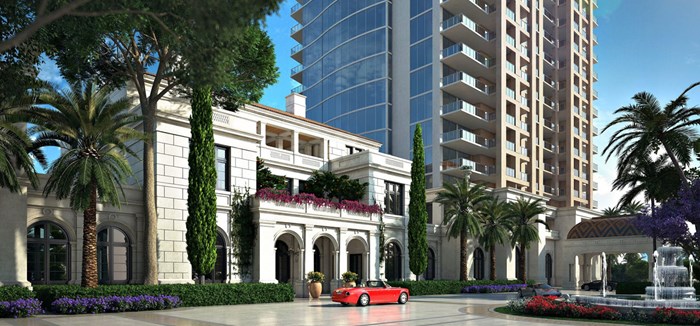 August witnessed the foundation pour for the second tower at the Estates at Acqualina. Construction is now in full swing for the north tower at this $ 1.8 billion luxury condo project. The south tower already had its foundation laid late last year. Together, the 50-story towers feature a total of 247 units, of which the south tower houses 154 and the north tower will hold 93. The list of ultra-luxury amenities offered at this Trump Group development include an ice-skating rink, golf simulator, Wall Street traders' clubroom, four-lane bowling alley, Formula One racing simulator, surfing simulator, soccer field, meditation areas and much more.
Prices range between $ 4.2 million and $14 million, for a choice of three- to five-bedroom residences, while penthouses go upwards of $35 million


Proposed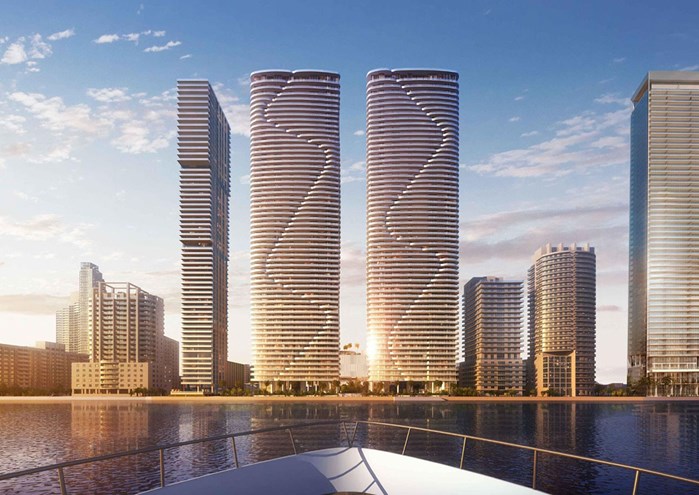 The Melo Group has requested approval from the Miami-Dade Shoreline Review Committee to build a 60-story, twin-tower project in Edgewater. In exchange for the approval, the developer has promised to dedicate 44,000 square feet of land back to the city. Developers have further commented that they will include 480 feet of waterfront property with public access along the Bay and create a 'play street' fit for pedestrians and cyclists.
If this twin-tower project wins approval, it will be the largest condo development to date for the Melo Group. Buyers can look forward to a total of 782 residential units coming up, along with 9,000 square feet of ground-floor retail and commercial space. The building is also likely to feature a zig-zag design on its balconies and have a lighting scheme for the night.


Other updates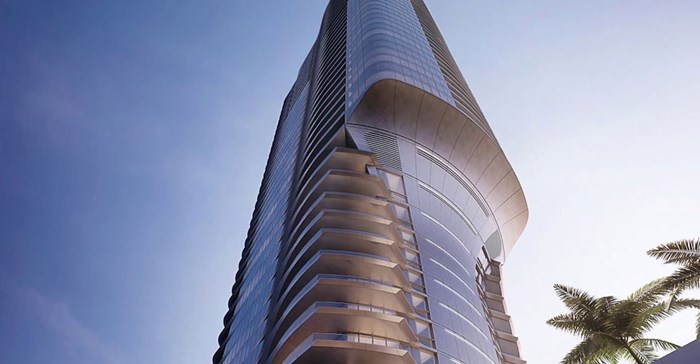 The sales center is out, and demolition work has begun to prepare ground for the futuristic-looking UNA Residences. This 46-story tower is set to rise 613 feet and become one of the tallest in Brickell. The ultra-luxury tower will feature a maximum of four units per floor, giving each and every resident the luxury of owning a corner home. With 135 luxury condos in all, the ultra-modern building features amenities such as a private marina with up to 20 boat slips, three pools, a movie theatre, private spa, beauty salon, exclusive access to the Grand Bay Club and much more.
Prices for the remaining units range between $ 2,018,000 and $ 7,000,000, with a choice of three- to five-bedroom residences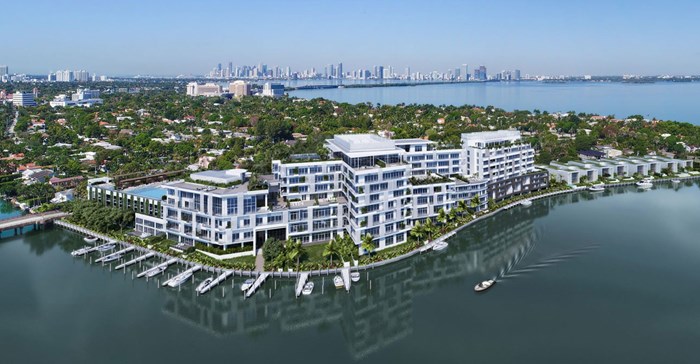 This long-delayed project has finally received its TCO and will soon begin with closings. The Ritz-Carlton Residences in Mid-Beach are the first full-scale project in the US by acclaimed Italian architect Piero Lissoni. The 6-story low-rise features 111 luxury residences and 15 villas. In order to compensate for the delays in construction, developer Lionheart Capital is offering bonus features such as imported Italian furniture from Salon del Mobile. Top-tier amenities at this luxury condo project include an art studio, rooftop pool deck with private cabanas and restaurant, waterfront bar and social room, meditation garden, indoor-outdoor yoga studios, 36 private boat slips, pet grooming facilities, car wash and much more.
Prices range from $ 2 million to over $ 40 million, with a choice of one- to five-bedroom residences, penthouses and villas


---

Think we missed a news bite? Let us know in the comments below! Or give us a call to buy into one of these pre-constructions at 786-930-4220.
You can also search for preconstruction condos for sale here.
Share your thoughts with us
Sign up now
Get news and updates delivered to your inbox