Miami's New and Pre-Construction Condo Update: December 2020
Jan 06, 2021 January 06, 2021
Miami's pre-construction condo market ended the year with momentum. South Beach's latest luxury boutique condo project, TEN30, topped off. Brickell's twin-tower development, One Southside Park, got approved by the FAA. And, we finally have an idea about what Moishe Mana plans on doing with his massive land investment in Wynwood.
Find details on these and more Miami and South Florida pre-construction condo projects and new developments in our monthly digest below. View and search our list of available Miami pre-construction condo units and penthouses, which is updated daily.


---
Topped Off -
Miami Pre-Construction Condo Buildings
---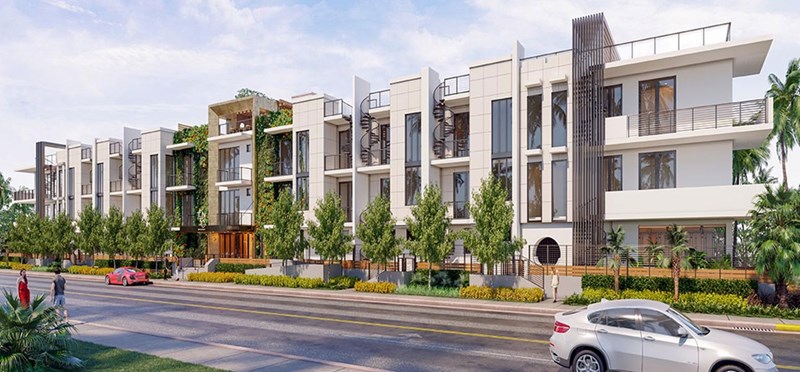 Celebrating their top-off with a socially distant party this December, developer Shoma Group commemorated the construction milestone that leaves them a step closer to opening in 2021. Having recently opened their sales gallery in October, future residents can get a peek into what lies ahead for them at the 43 contemporary residences designed by Saladino Design Studios.
The four-story, mid-century modern building is being developed to offer a refined and elevated living experience. Amenities at this boutique luxury retreat will include a 6,000 square foot rooftop deck, a rosé-colored pool, an outdoor kitchen area, BBQ stations, two fitness centers, a yoga space, and covered parking for each residence.
Additionally, the boutique building comes outfitted with sophisticated tech such as Latch doors, Bluetooth enabled keyless entry systems controlled via smartphones, Ecobee thermostat systems, and the Samsung Family Hub smart refrigerator for each unit that allows residents to order Uber rides, play music, send messages, or even look inside the fridge as well as browse the internet for recipes using available ingredients.
Keeping the project moderately priced, developers decided on a low entry-price (compared to other luxury high-rises in South Beach) of $498,900, and an association fee that is also reasonably-priced at $400 per month.
Prices start at $498,900, with a choice of studios, one- and two-bedroom residences


---
Approved - Miami Pre-Construction Condo Buildings
---

One Southside Park - Brickell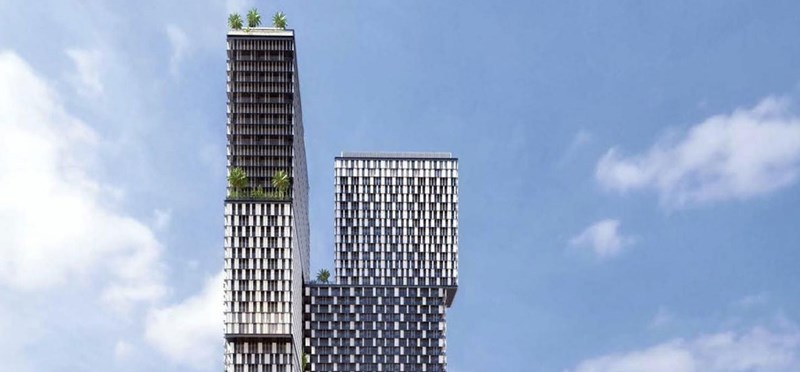 Approved by the Federal Aviation Administration for a maximum height of 773 feet, One Southside Park's twin-tower development is set to become the fourth tallest in Miami. As of now, Panorama Tower (868 feet), under-construction Aston Martin Residences (planned for 816 feet), and Four Seasons (789 feet) are the tallest in Miami.
Developed by the New York-based JDS Development Group, the megaproject is designed by SHoP Architects with landscaping by Underline's James Corner Field Operations. The twin, 62-story towers wil feature restaurants on the ground floor, micro-sized residential units on floors 3-14, offices on floors 17-23, the hotel on floors 24- 36, multifamily units on floors 28-63, and an amenity deck with open-air spaces in the center of the buildings.
Overall, One Southside Park will be home to 1,175 residential units, 200 hotel rooms, 100,000 square feet of health and wellness use, 200,000 square feet of office space, 11,000 square feet of commercial space, a new fire station, and 1,000 parking spaces. The Southside Park will be re-developed with a basketball court, fitness pavilions, a dog run, water features, seating areas, and its historic high school building re-programmed for events. Adjacent to the Underline, it will also be connected to the Underline Park constructed below the Metrorail.


---
Proposed - Miami Pre-Construction Condo Buildings
---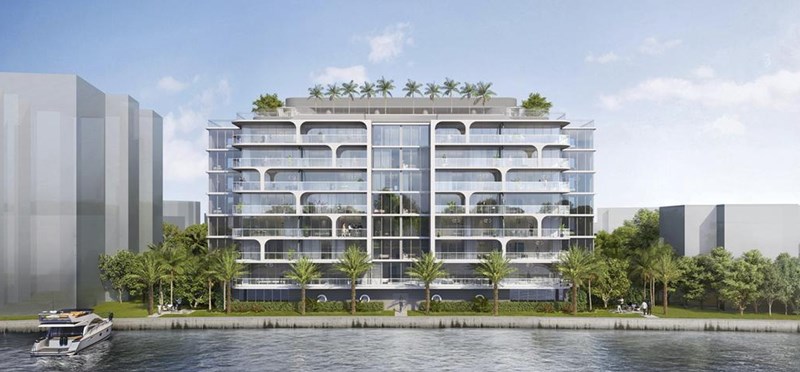 After Bijou and Le Jardin Residences, Bay Harbor Islands will be getting another boutique condo building, The Driftwood. Proposed along the water, overlooking the upscale neighborhood of Bal Harbour, Two Roads Development is looking to build the luxury condo project on its 0.77-acre site at 9955 and 9927 E. Bay Harbor Drive.
Designed by Arquitectonica, the 7-story building seeks to house 26 luxury condos, ranging from 2,170 square feet with two bedrooms and a den to 3,355 square feet with three bedrooms and a den. Featuring 4,987 square feet of amenities, future residents could get access to a rooftop pool, fitness room, party room, meeting space, and wine room, besides 55 parking spaces.


---
Planned - Miami Pre-Construction Condo Buildings
---

Brickell Tower - Brickell
Miami-based TSG is partnering with Ian Bruce Eichner's New York-based Continuum Company to develop a 70-plus-story luxury condo tower in Brickell. Located at 1399 SW 1st Avenue, this will be Eichner's second in South Florida after the success of the Continuum North and South towers in South Beach, 18 years ago. The luxury condo tower is expected to feature ground-floor retail, offices space above, and (likely 500) condo units on top. Presales are likely to be launched in early 2022.

Fort Lauderdale City Center by Kushner – Fort Lauderdale

Kushner Companies, controlled by President Trump's son-in-law Jared Kushner's family, plans on developing a 4.2-acre site into the Fort Lauderdale City Center. Within walking distance from Brightline's Fort Lauderdale Station, the property named Site 200 will be developed in phases. The first phase will include a high-rise building with 375 condos or rental apartments plus ground-floor retail, all anchored by a 50,000 square foot grocery store. Overall, the mega-development will feature three towers with 1,100 units, once complete.


---
Other Updates-
Miami Pre-Construction Condo Buildings
---

Wynwood 27 & 28 by Kushner - Wynwood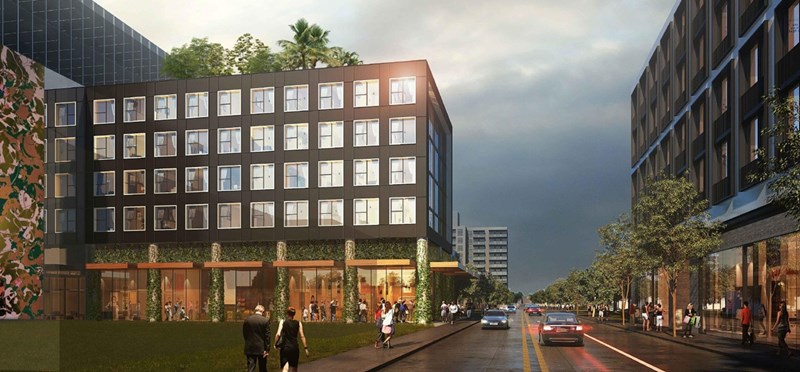 Rendering of Wynwood 28s

One of the first Kushner projects to break ground in Miami, Wynwood 27 will move ahead with construction in the first quarter of 2021. Located at 127 Northwest 27th St. and 129 Northwest 26th St., the 152-apartment project will also be home to 50,000 square feet of office space and 34,000 square feet of retail space.
Next in line will be Wynwood 28, a 40-unit project with 44,637 square feet of office space and 15,800 square feet of retail space.

Mana Commons – Wynwood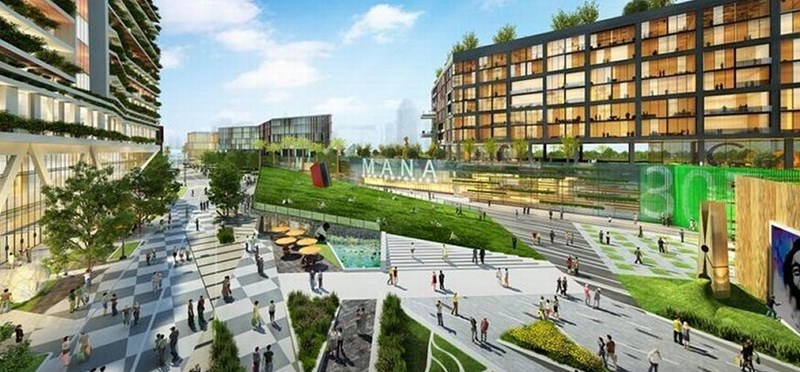 Moishe Mana purchased over a billion-dollars' worth of Miami real estate over the past decade and has only recently started unveiling his plans for the development named Mana Commons in Wynwood. Besides micro-living rental apartments, the visionary investor will be building extended stay hotels, shared office spaces, a Wynwood container park, an Asia trade hub, and a tech hub at this city-within-a-city. More details are expected in the following months.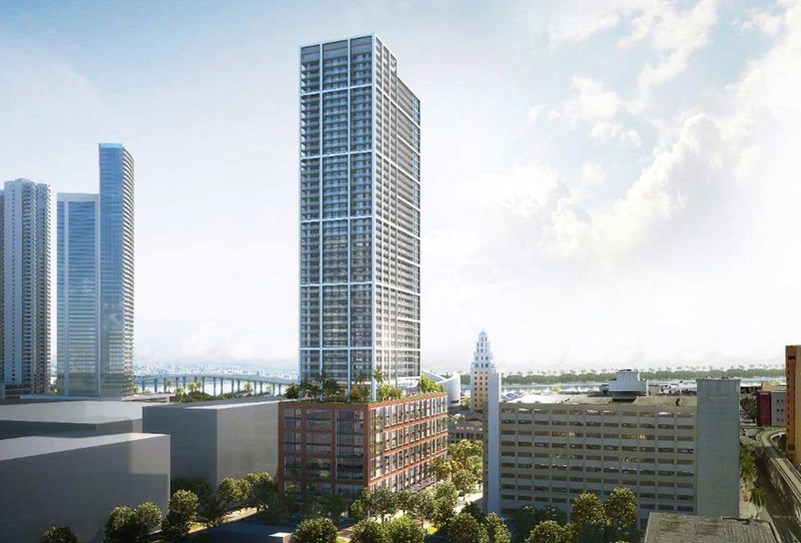 The ready-to-rent condo-hotel by developers Newgard Development Group and Crescent Heights has finally announced the operator for their hotel and hotel-condo units. Gale Miami Hotel and Residences will be managing the 100 hotel rooms and 140 condo-hotel units located on floors 11 through 23. The 51-story tower will also feature 448 residential condos, 127 Creative HQ office condos, 70,000 square feet of amenities curated by LDV Hospitality, a ground-floor Italian market, plus spin-offs of South Beach restaurants called Dolce Mercato and Bodega.
With construction set to begin in February 2021, the condo-hotel is looking forward to a Summer 2023 opening. Designed by Arquitectonica, the Downtown development famous for its flexible rental program will feature interiors by Urban Robot Associates. Residents can expect access to amenities such as an exotic resort pool with cabanas, Peloton studio, yoga lounge, co-working spaces, private meeting rooms, and more.
Prices start at $300,000, with a choice of studios to three-bedroom residences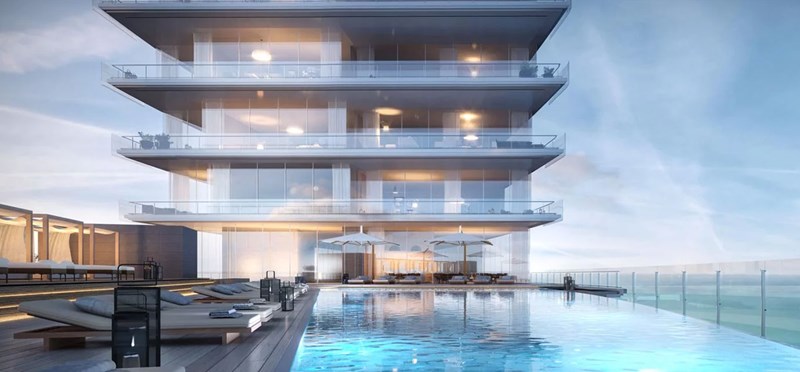 On-track to becoming the second-tallest building in Miami, the waterfront Aston Martin Residences have crossed the halfway mark in construction. Planned to top off at 66 floors, the luxury tower made headlines in November by giving its condo buyers a chance to own the first-ever-produced, DBX, its luxury SUV model in the Americas.
Designed by Revuelta Architecture, the sail-shaped glass tower houses 391 condos. Once complete, residents will enjoy amenities like signature Aston Martin touches in common areas, the only deep-water superyacht marina in Downtown, an infinity pool, a spa, a sky lounge, two cinemas, an art gallery, barber station, kids' room, optional butler service, and much more.
Prices start at $970,000 for remaining condo units, while penthouses are available for upwards of $50 million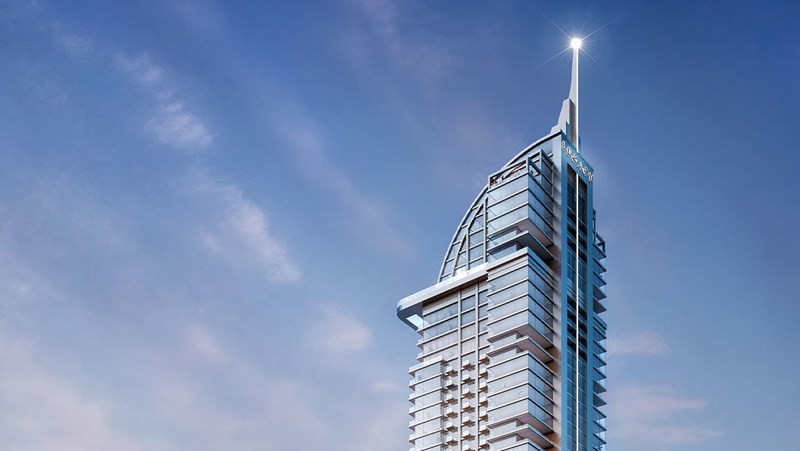 With developer Dan Kodsi's Royal Palm Companies closing on a $34 million land deal at the Miami Worldcenter, the Legacy condo-hotel is now set to break ground in early 2021. Located at 942 Northeast First Avenue, the 50-story tower will feature 'iconic' architecture by Kobi Karp.
Introducing the concept of microLUXE living in Miami, the luxury tower will be home to 274 branded residences sitting atop a 256-key hotel. Scheduled for a fall 2023 completion, residents will be treated to world-class amenities including a 100,000 sq. ft., $60M health and wellness center called Center for Health + Performance (CH+P), a 7,400 square foot restaurant, Downtown's largest (1-acre) hotel pool deck on its 9th floor, a dramatic "Singapore-style" sky pool hanging off the edge, America's largest rooftop glass atrium with seven stories housing indoor palm trees, and a members-only international business lounge.
Prices expected to range between $300,000 and $500,000, with a choice of studio to two-bedroom residences


---

If you're interested in any of these or other Miami pre-construction or new construction condos, call, email, or chat us here to have a Miami real estate expert guide you on the pre-construction buying process. Or, get more insight on buying a pre-construction condo with our comprehensive guide here.
Share your thoughts with us
Sign up now
Get news and updates delivered to your inbox