Miami's New and Pre-Construction Condo Update: December 2021
Jan 07, 2022 January 07, 2022
Developers have turned bullish in Miami, and not without reason. Considering the booming luxury housing market with heightened buyer demand from the Northeast, California, and other high-tax areas, along with strong international interest as well, developers are on the fast track to bringing condo projects to life.
This December, sales for Midtown's Standard Residences and Smart Brickell's third tower were launched. Downtown's Aston Martin Residences topped out, becoming Miami's tallest-ever condo (at least for the time being, before more supertalls top off). Developers announced a slew of luxury condo projects from Brickell to South Beach. Edgewater's Aria Reserve and Downtown's E11even Hotel & Residences filed for construction permits. Also, Melo Group bought an entire block in Downtown Miami, while Little River is ripe for redevelopment.
Read on for details on these and more updates in our Miami condo pre-construction market roundup for December 2021:
---
December 2021 - Miami Pre-construction Condo Market News at a Glance
---

Sales Launched
Topped Off
Planned
Construction Updates
Other Updates
Watchlist
---
Miami Pre-construction Condo Sales Launched
---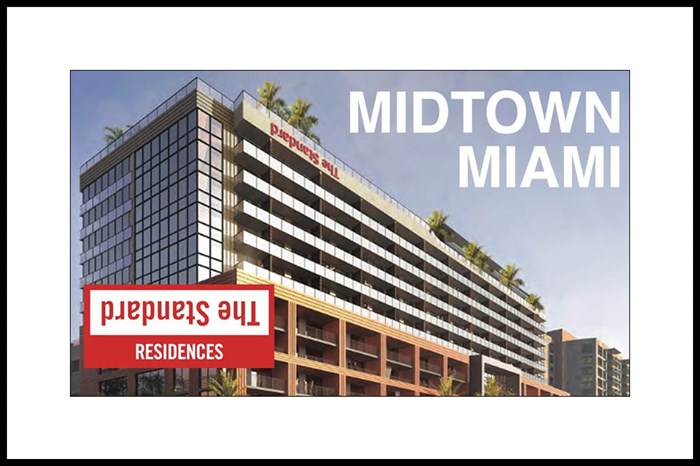 Celebrating their sales launch with a bayfront soiree during Miami Art Week, developers announced that 30% of the hotel-branded project was reserved during its debut week. Marking The Standard's first-ever residences, this Midtown Miami development will rise 12 stories with 228 pied-à-terre-style residences.
Developed by Carlos Rosso (ex-Related Group), New York-based Standard International, and Midtown Development, the luxury condo project will feature 34,000 square feet of amenity space, 10,000 square feet of retail, but no parking. Owners will be allowed short-term rentals for a minimum of 30 days. Owners will also gain access to a "Friends with Benefits" program, affording them preferred pricing at all The Standard hotel properties worldwide.
Designed by Arquitectonica and with interiors by Urban Robot Associates, each residence will feature custom finishes in step with the hospitality brand's ethos. Residents can expect high-end touches such as light wood plank tile flooring, gourmet kitchens with custom Italian cabinetry, branded appliances, oversized bathrooms with stone vanities, double-suite rain showers, and more. Amenities will include a landscaped rooftop with a 60-foot resort-style sunset pool, signature rooftop restaurant and bar, an infrared sauna, indoor pickleball court with disco lights, a karaoke bar with screening room, co-working spaces, pet spa, and much more.
Groundbreaking is expected to take place in 2022, with a mid-2023 completion.
Prices are expected to range from $329,900 for studios to $659,900 for two-bedroom residences.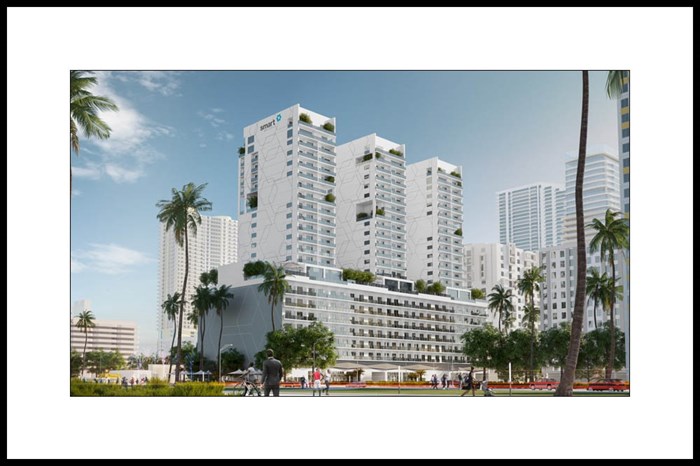 After the first two towers successfully sold out, developer Habitat Group launched sales for the third tower at 267 S.W. Ninth St. this December. The first two towers are currently under construction, with delivery of Tower 1 expected by end of Q1 2022.
Smart Brickell's third tower will include:
71 fully furnished, flexible-use condos (allowing short-term rentals to the likes of Airbnb)

42 short-term lodging units (of which only 22 will be for sale, while the remaining will comprise the hotel at Smart Brickell)

2 pools and a fitness center

2,000-square-foot rooftop restaurant

4,000 square feet of commercial space on the ground floor

one valet parking space per unit
All three towers at Smart Brickell will be LEED-certified and rise 23 stories. Connected by a podium, the towers come designed by Gensler, Miami-based HAC Architects and Urbanists, featuring interiors by ArquitectonicaInteriors. Towers 1 and 2 are set to feature 50 condos, 50 hotel rooms, and 10,000 square feet of retail.
Expected to break ground in the Q3 of 2022, Tower 3 is scheduled for a 2024 completion.
Prices start in the mid $400,000s.


---
Miami Pre-construction Condos Topped Off
---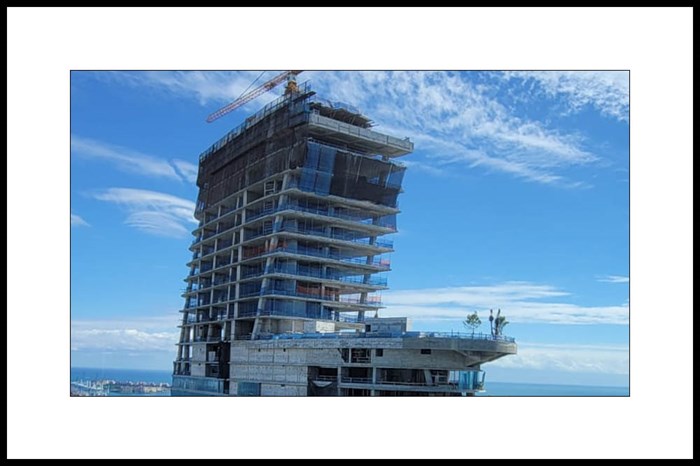 Celebrating its topping off with fireworks at the mouth of the Miami River, developer G&G Business Developments is on track for a late 2022-early 2023 completion for the ultra-luxury Aston Martin Residences. Topping out at 66 floors, or 816 feet above ground, the luxury development marks the tallest condo ever built in Miami (for the time being, before the 1,049-foot Waldorf Astoria Hotel-Residences are built out).
Designed by Revuelta Architecture, the 391-unit tower makes a sleek, sail-shaped statement at the confluence of the Miami River and Biscayne Bay. Once complete, residents will be treated to signature touches privy to Aston Martin's finest automobiles, including number plinths, stitching, and color palettes throughout the building. Amenities at this ultra-luxury condo tower include Downtown's first private deep-water superyacht marina, a virtually accessible permanent art gallery on the 52nd floor, a sky lounge, an infinity pool, world-class spa, two cinemas, a kids' room, barber station, butler service, and much more.
Prices start at around $1 million for remaining condo units, penthouses are available for upwards of $50 million.
 
---
Miami Pre-construction Condos Planned
---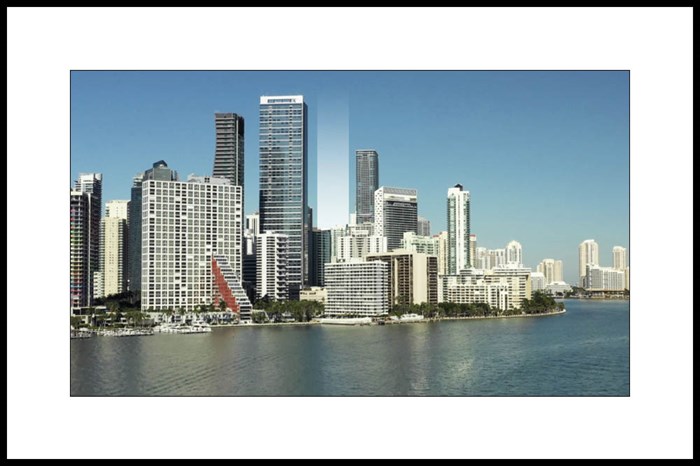 When the Major Food Group announces a new condo-hotel offering, you know it will come packed with one of "the most impressive collection of food and beverage amenities of any building in Miami, if not the United States." Major Food Group unveiled MAJOR. this December, a residential-hospitality supertall planned for 888 Brickell Avenue, launched in partnership with developer JDS.
Giving Waldorf Astoria stiff competition as the tallest ever in Miami (and Florida), MAJOR. will also rise to a height of 1,049 feet. Designed by Studio Sofield, the supertall will carry 259 condos, a hotel component, along with multiple restaurants and nightclubs (inclusive of the MFG brand's Standalone concepts). Ken Fulk Inc. will be designing the food, beverage, and club spaces. Developers are expected to drop more details on this "most luxurious residential tower in the world" in early 2022.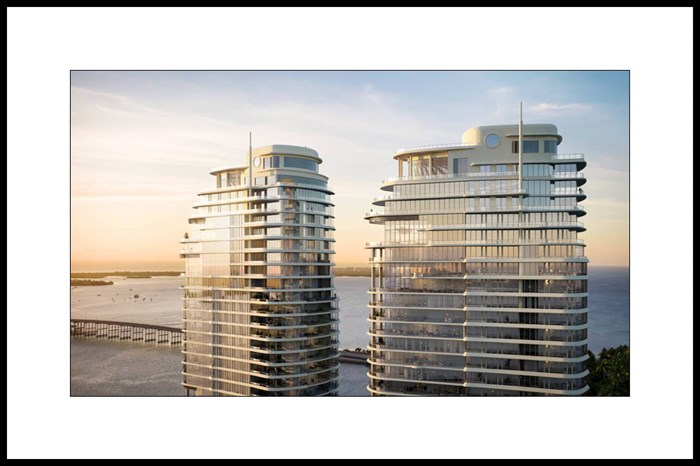 Developers Related Group and Integra Investments have filed for a demolition permit shortly after announcing plans to bring The St. Regis Residences to Brickell this December. Replacing the existing 17-story Stanley Axelrod Tower, the waterfront development is planned to be the most expensive condo project in the history of Miami.
Designed by the New York-based Robert A. M. Stern Architects, the two towers will feature interiors by the award-winning Rockwell Group. The project's east tower will rise 48 stories, while the west tower will rise 47 stories. Boasting of a combined 55,000 square feet of amenities, both towers will be purely residential, with no hotel. 
Residents of the 354 bespoke condos can look forward to experiencing St. Regis' legendary 5-star services, including an iconic St. Regis Tea Room and signature butler service. The ultra-luxury towers will also feature a private marina, indoor lap pool, and spa.
Sales will launch in early 2022, as construction is set to begin in 2022. To know more about the ultra-luxury St. Regis Brickell and its ties to New York, go here.
Prices expected to start at $2 million.

3-Tower Luxury Development from Mast Capital – Brickell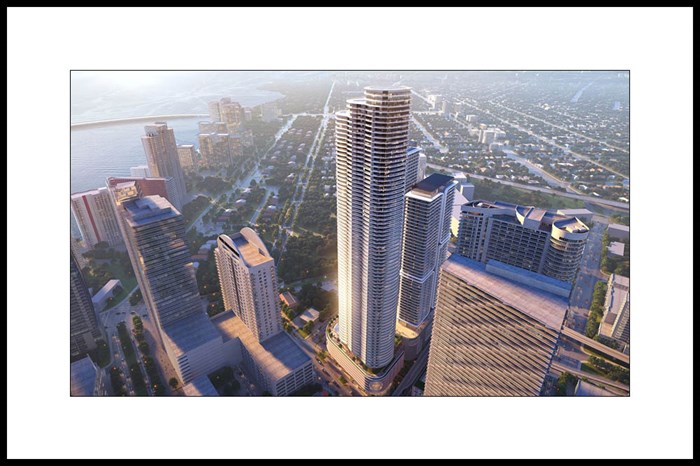 With most of Brickell's core built out, developers are now turning their sights to South Brickell. This December, Mast Capital and Boston-based Rockpoint Group paid $103 million for a 2.8-acre parcel at 1420 S. Miami Ave. The developers plan to build over 1,000 units in multiple towers as part of the 2.6 million-square-foot project.
Mast Capital has already submitted plans for the master development, which would include:
One 80-story, 400-unit condo tower managed by a luxury lifestyle brand, offering resort-style amenities plus resident-exclusive food and beverage services

Two multifamily buildings rising 50 and 60 stories each will offer a total of 850 apartments

Ground-floor retail along South Miami Avenue

1,650 parking spaces
The site was once planned to carry the mixed-use Capital at Brickell, a 2-tower project with residential, hotel, retail, and office uses.

Ritz-Carlton South Beach Condo & Sagamore Hotel Renovations  – South Beach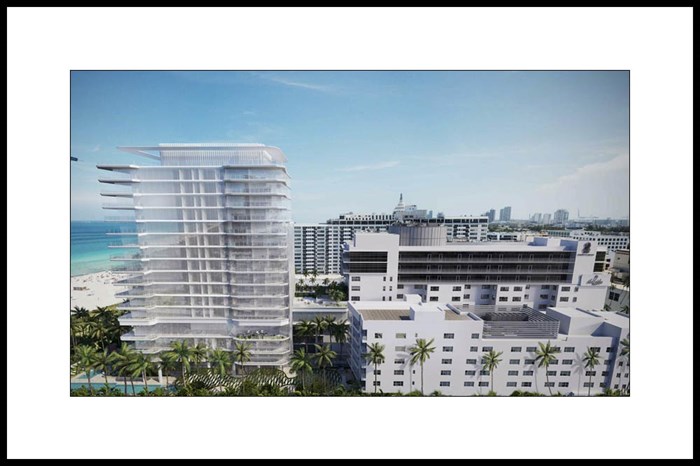 Developer Di Lido Beach Resort LLC has filed an application with the city's Historic Preservation Board to merge the Sagamore Hotel's branding under its neighboring Ritz-Carlton, and to construct a brand-new condo tower on the property.
Originally, the 4.8-acre site inclusive of the Sagamore Hotel and Di Lido was one parcel, until the hotels were constructed and separately branded. The Di Lido has already been converted into a Ritz-Carlton, and now the Sagamore seeks to follow suit. Under the new plans, the Sagamore will gain a renovated lobby, new pools and water features, a beachfront outdoor dining area, plus 60 larger Ritz-Carlton suites in place of its current 103 rooms.
The 17-story, 50-unit condo tower will be built after demolishing the 5-story cabana building and pool behind the Sagamore. The Ritz-Carlton-branded condo tower will feature a 5th-floor amenity and pool deck plus units averaging 1,733 square feet. No parking will be added to the site.

Ultra-Luxury Boutique Condo at Parcel 7– Fisher Island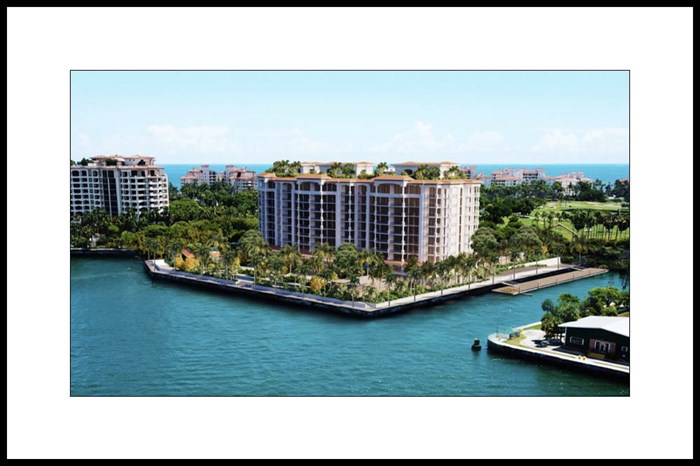 After closing on a 1.07-acre site in North Miami last month, developer trio Related Group, billionaire Teddy Sagi and BH Group are now eyeing the last available development parcel in Fisher Island. Under contract to purchase Parcel 7, the trio plans on building an ultra-luxury boutique condo on the 6.5-acre site at Six Fisher Island Drive. The site was approved for a 10-story, 57-unit condo in 2020.

Varadero Twin-Tower Condo Project – Sunny Isles Beach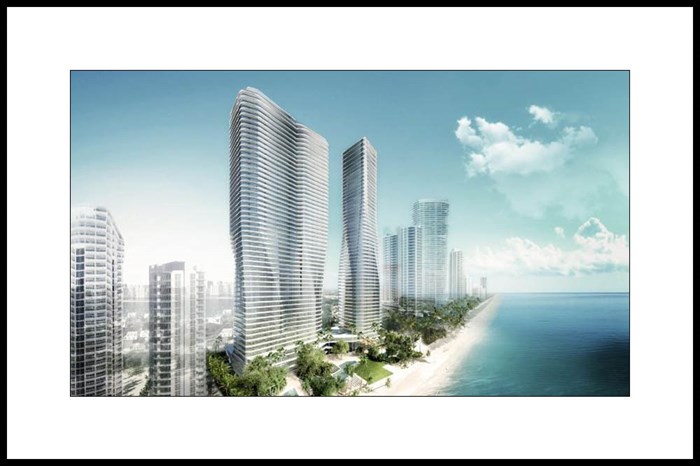 Developers Chateau Group and Fortune International plan on reviving a previously approved twin tower project in Sunny Isles Beach with a height increase. Filing to build up to 750 feet, the project once called Varadero, was approved by FAA in 2016 for a height of 649-foot height with 490 condo units. According to the latest records, developers are looking to build the North Tower to a height of 744 feet above ground, while the South Tower would rise 739 feet above ground. 


---
Miami Pre-construction Condos Construction Updates
---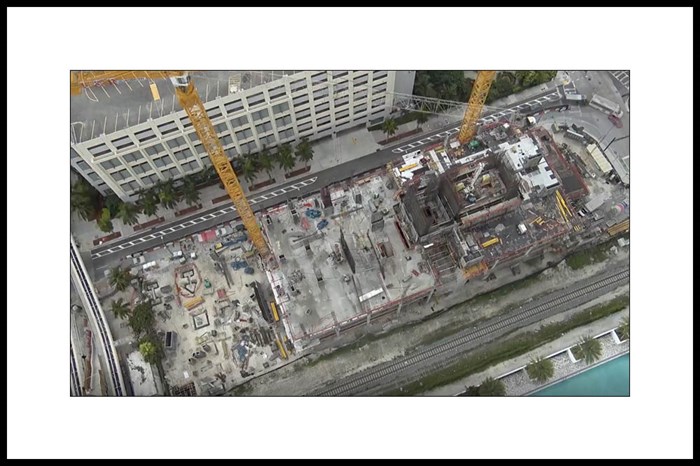 As construction reached the fifth floor this December, developers added a live stream camera and a time-lapse feature to the Downtown development for buyers to stay up-to-date. On track for a 2023 completion, the 51-story tower was the first in Miami to offer condos pre-approved for short-term renting.
Designed by Arquitectonica with interiors by Urban Robot Associates, the wellness-focused tower will house 448 turnkey condo residences (fully sold out), 140 condo-hotel units (available for sale), 100 Gale hotel rooms, 127 Creative HQ office condos, and 70,000 square feet of amenities curated by LDV Hospitality. Built with green building tech, the ready-to-rent tower will also feature an 18,000 square foot health and fitness center, inclusive of Peloton equipment, CrossFit, a yoga studio, boxing ring, outdoor training terrace, and The Fit boutique.
Besides office and retail, Natiivo will also be home to specialty restaurants (Bodega Taqueria and Dolce Mercato), a 16,000 square-foot pool retreat complete with fully serviced pool and cabanas, an amphitheater, multiple lounge areas, dining terrace, a speakeasy, co-working spaces, quiet rooms, and much more. You can view the livestream for Natiivo here.
Prices started at $300,000, with a choice of studios to three-bedroom residences.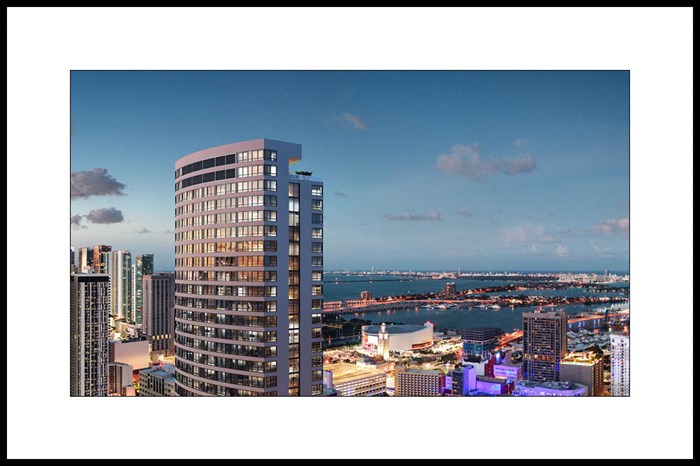 Shortly after winning approval for a permanent height of 426 feet above ground by FAA, developer Related Group filed an application to install a tower crane at District 225 this December. After selling 87% of the project in just 5 months, the developer is pushing to deliver the car-free project on time.
Designed by Sieger Suarez, the 37-story tower will rise with 347 luxury condos. To be built without parking, owners of the turnkey residences will be allowed short-term rentals. All residences will be delivered fully finished and furnished by Meshberg Design with smart home tech. Amenities will include an expansive resort-style rooftop pool deck with plunge swim-spa and a fire pit, multi-purpose lounges, basketball and racquetball courts, an on-site café, co-working spaces, museum-quality art, electric bike parking with charging stations, and access to the custom-developed 'District' app for smart-home management on the go.
Prices start at $352,900 for studios, $385,900 for 1-bedroom residences, and $574,000 for 2-bedroom residences.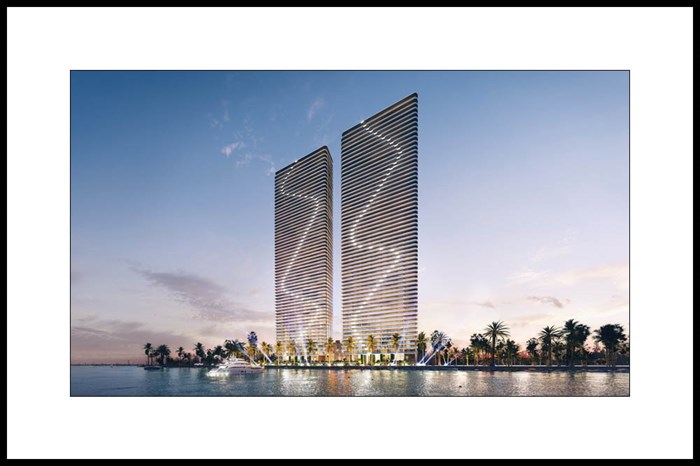 Filing for a construction permit this December, developer Melo Group kept on track to break ground on the tallest residential, waterfront twin towers in the U.S. in early 2022. Owners at the Bayfront development will be allowed to rent their units up to 4 times a year. Melo Group will also be building a public park along 23rd Street as part of the project. This park will offer direct access to a 5-mile-long waterfront Miami Baywalk.
Designed by Arquitectonica, the 60-story twin towers will rise against 547 linear feet of pristine bayfront. Interiors for all 782 luxury units will be curated by MORADA Haute Furniture Boutique. Each unit at Aria Reserve will feature direct water views, 11-foot-deep terraces, East to West flow-through floorplans, a dedicated office/bonus room, and two flooring options.
Highlight amenities include a 2-acre recreation deck inclusive of a semi-Olympic sized lap pool, a children's splash pad, whirlpool spa, gaming center, teen lounge, and playground. Other amenities on offer will include a telescope observatory area, theater room, tennis courts, basketball courts, paddle courts, miniature golf, a signature waterfront restaurant and café, indoor-outdoor wellness center, meditation gardens, dog park, and custom-designed water sports dock with rentable equipment.
For more details on Aria Reserve, its features, location, and how it will deliver the best-priced waterfront investment in Miami, go here.
Prices range from $750,000 to over $2 million, with a choice of one- to four-bedroom condo residences. Penthouses start at $12 million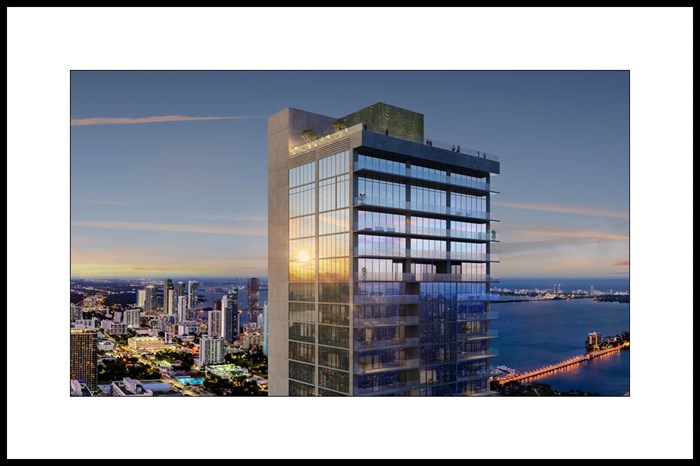 On the heels of their November groundbreaking, developers PMG and E11even Partners have filed for an expedited construction approval to go vertical. Designed by Sieger Suarez, E11even Hotel and Residences will rise 65 stories with 416 luxury condos, and will be a short walk from the E11even nightclub in Downtown via a skybridge.
With interiors by New York-based AvroKo Hospitality Group, residents of the fully sold-out tower will be treated to a signature home essentials package, contemporary lighting package, custom cabinetry by Italkraft, Subzero and Wolf kitchen appliances, frameless glass-enclosed showers, smart home tech, and more. Owners at the condo-hotel will also have the option to enroll in E11even's short-term rental program.
Besides 36,852 square feet of commercial and 2,049 square feet of office space, residents will gain access to a unique 24/11 rooftop poolside entertainment experience, a 20,000-square-foot multi-level E11even Beach Day Club, and a Deepak Chopra-designed spa & studio. Other amenities will include a 5-star gourmet food hall, signature bar and lounge, casino-style sports lounge, art installations, custom concierge app, and much more.
For more information on the project's newly launched, more exclusive sister tower E11even Residences Beyond, go here.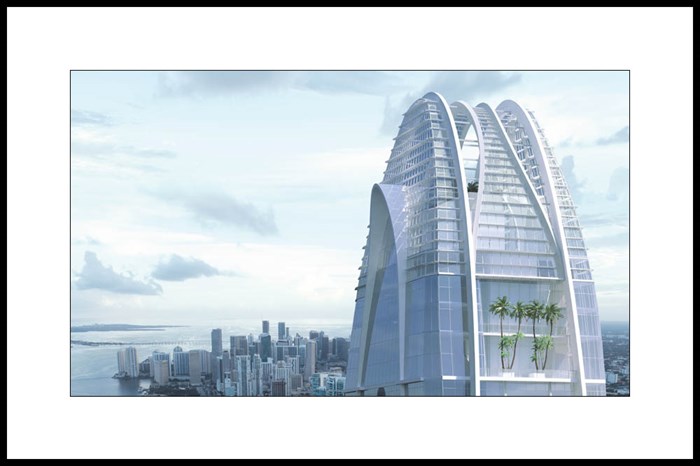 Developer Okan Group has filed a request to reactivate its "inactive" construction permit. On the fast track for a June 2022 groundbreaking, the Turkish developer has started expediting all processes as buyers are now going straight to contract. Post its hiatus, the tower now features revised floor plans and an all-weather, glass-enclosed rooftop deck plus observatory.
Designed by Behar Font Architects, the 70-story tower will rise to emulate the shape of a Tulip - the national flower of Turkey. The mixed-use tower will feature 163 residential condos, 236 condo-hotel residences, and a 316-room 5-star Hilton Hotel & Resort. The tower will carry the hotel rooms on its lower levels, condo-hotel units starting at the 36th floor, and sky condos above the 51st floor – all with a separate elevator for each type of residence.
Buyers of the sky residences will have exclusive access to the 70th-floor rooftop pool and sky deck with private cabanas, a 12th-floor lap pool with indoor-outdoor lounges and clubroom, a fitness center with yoga studio and Peloton bikes, a dedicated wellness spa, a theater room, wine cellar, owner's lounge, and a fully-equipped children's sensory and playroom.
The condo-hotel owners will be privy to three amenity levels on floors 27, 28 & 30 – inclusive of an outdoor pool with indoor-outdoor lounges and private cabanas, a signature wellness spa featuring Turkish treatments and a marble Hamman, a high-tech fitness center, over 4,500 square feet of ballroom space, a chef-grade gastro-kitchen plus grab-and-go-café, multiple bars, conference and meeting rooms.
Owners of both the condo-hotel and sky residences will get access to a wide range of premier services managed by Hilton Hotel & Residences such as in-room spa treatments, in-room private dining, professional housekeeping services, on-site laundry and dry-cleaning services, personal fitness specialists, and lifestyle concierge.
Prices start at $387,000 for the condo-hotel residences and at $587,000 for the sky (condo) residences.


---
Miami Pre-construction Condos Other Updates
---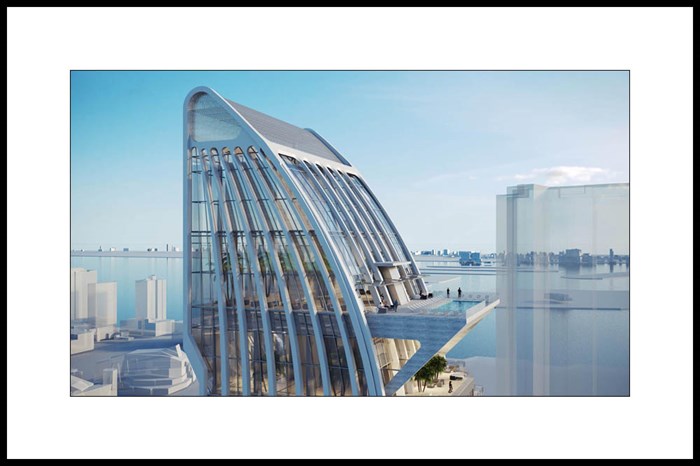 Approved to be the second tallest tower at the Miami Worldcenter, developer Royal Palm Companies clamped down on a $340 million construction loan. The 100% sold-out condo-hotel is now facilitated with one of the biggest construction loans in Florida. The skyscraper will feature a business lounge, ballroom space, restaurant, retail, and giant wellness center at its base. Its 9th-floor pool deck will include an indoor lounge/breakfast area, outlined by villas. Office spaces at Legacy will come decked above the pool deck, followed by hotel and condos.
Designed by Kobi Karp, the 50-story luxury tower will be the first to feature an Accor (Morgans Original hotel), pandemic-ready wellness retreat, and Downtown's largest (1-acre) hotel pool deck. All 310 residences at the condo-hotel will be styled true to its trademark microLUXE living concept. The tower's 10-story medical center will house the world's first Blue Zones wellness center focused on helping people lead healthier lives. The fully-equipped medical center will also feature physician offices, labs, pharmacy, an AI-powered diagnostic center, rooms for outpatient surgery, and suites outfitted with ventilator capabilities.
Other key amenities at the ultra-luxury Legacy will be a Singapore-inspired pool hanging 500 feet in the sky, America's largest rooftop glass atrium with 7 stories of palm trees, a members-only international business lounge, signature international restaurant, grand ballroom, shul with a kosher kitchen, multiple water features, plus a wide range of wellness facilities ranging from cryotherapy chambers to IV nutrition therapy, sports medicine, and supporting physical therapy.
Prices from $350,000 and up.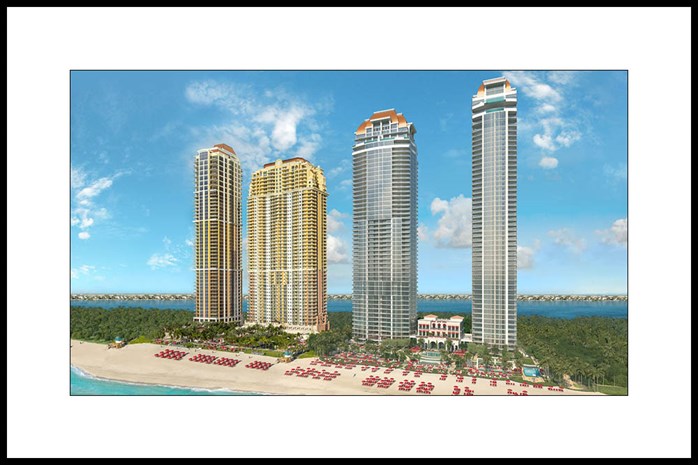 On track for a Q1 2022 completion, the south tower at the Estates at Acqualina stands completely sold out. The 154-unit south tower is called 888 Via Acqualina, while the north "boutique" tower is called 777 Via Acqualina. The 91-unit north tower has limited inventory left and is scheduled to open in Q2 2022.
The two ultra-luxury towers share a 5-story, 45,000-square-foot, residents-only amenity complex between them called Villa Acqualina. Residents of both the 50-story condo high-rises will gain access to an STA Architectural Group-designed AcquaFit wellness and fitness training sanctuary overlooking the ocean, an ice-skating rink, a 4-lane bowling alley, a golf simulator, a Formula One racing simulator, surfing simulator, boxing ring, soccer field, Wall Street traders' clubroom, movie theater, speakeasy, cigar lounge, and New York's famous Avra Miami (Greek restaurant).
Prices for remaining units start at $9.2 million, with a choice of four- and five-bedroom residences.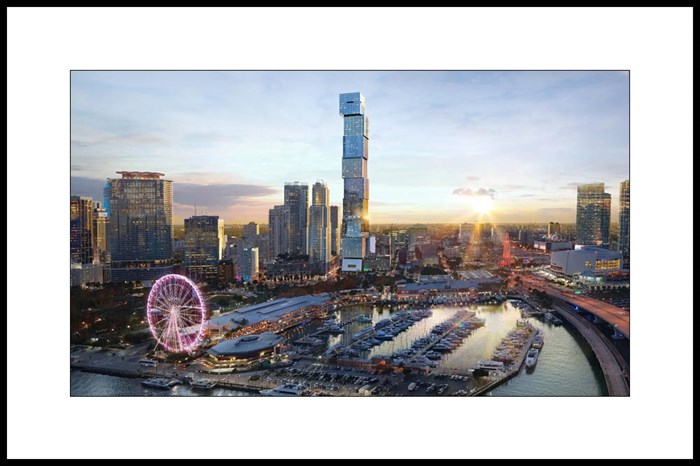 The famed Waldorf Astoria is now 60% sold and with its demolition permit in place for an early 2022 groundbreaking, developers unveiled the Sky collection at this ultra-luxury supertall. Located in the 8th cube, the Sky residences will range from 2,454 square feet to 3,575 square feet in size and start at $4.9 million. Residences in the collection will feature media and entertainment breakout spaces, French balconies and expansive terraces with summer kitchens, plus five-fixture en suite bathrooms.
Designed by Burj Khalifa-architect Carlos Ott in association with Miami's Sieger Suarez, the Waldorf Astoria Hotel & Residences are set to rise 100 floors with 306 condos and 205 hotel rooms. Carrying a unique stacked cube design, the all-glass supertall will feature hotel suites in its bottom 3 cubes, with condos and amenities stacked in the upper 6 cubes.
Bringing the first Waldorf Astoria to South Florida, residences at the supertall will feature interiors by San Francisco's award-winning BAMO. Owners will enjoy preferred rates and access to the hotel's services. Residents will further get access to a resort-style pool deck with an outdoor café, a signature lounge, signature restaurant, signature spa, wine tasting room, luxurious owners' lounge, indoor-outdoor event spaces, kids' club, smart-home tech with custom mobile app access, and much more.
For more information on Waldorf Astoria's storied brand and what it seeks to deliver in Miami, go here.
Prices start at $650,000 for Junior Suite Residences, $1 million for a 1-bedroom, $1.7 million for a 2-bedroom, $3,100,000 for a 3-bedroom, and $4,900,000 for a 4-bedroom residence.
 
---
Miami Pre-construction Condos Watchlist
---

Melo Group's Four 60-story Towers – Downtown Miami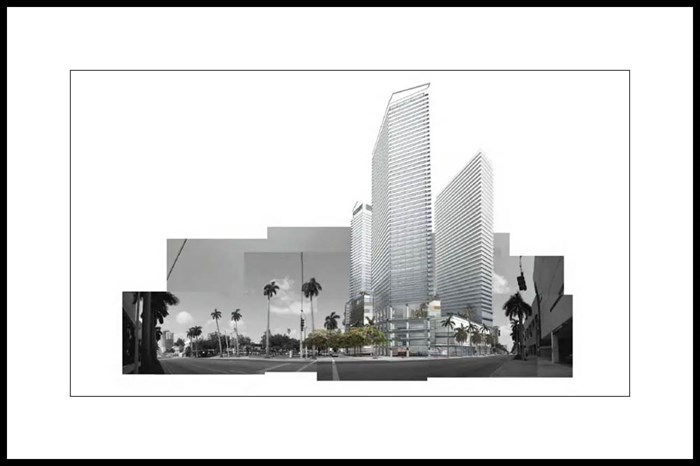 Looking at a more long-term investment, the Melo Group recently paid $105 million, buying an entire city block across from the Omni. The development heavy-weight aspires to bring four 60-story towers to the 3.04-acre property located at 1700 Biscayne Boulevard - including condos, apartments, and retail. The site is currently zoned to carry 1,500 residential units, but will not be developed immediately.

Crescent Heights' Mixed-use Mega-Development – Downtown Miami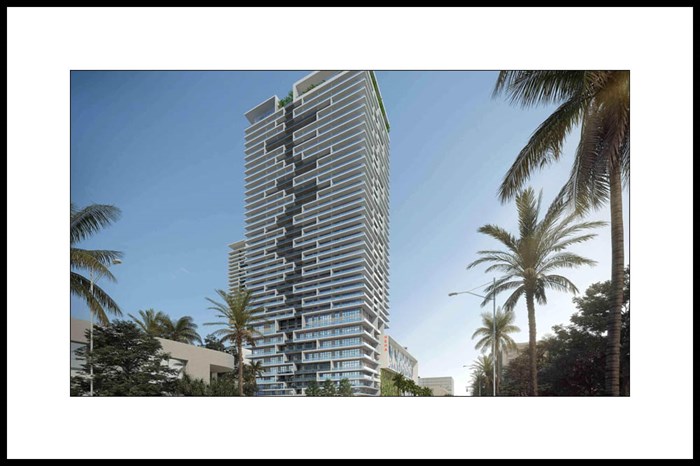 Pictured above- NEMA Miami a Crescent Heights' project

Developer Crescent Heights plans to build a giant S-shaped mixed-use complex next to the under-construction Signature Bridge. Designed by Rafael Viñoly Architects, the 43-story project at 1370 NE 2nd Ave will include:
1,441 residential units (either condo or rental apartments)

5 floors of amenities including a bowling alley, indoor basketball court, indoor lap pool, and indoor running track

10,000 square feet of office spaces with an auditorium for The School Board of Miami-Dade County

19,673 square feet of offices for Crescent Heights

ground floor commercial

9 parking levels

Related Group & Merrimac Ventures' Miami Worldcenter Project – Downtown Miami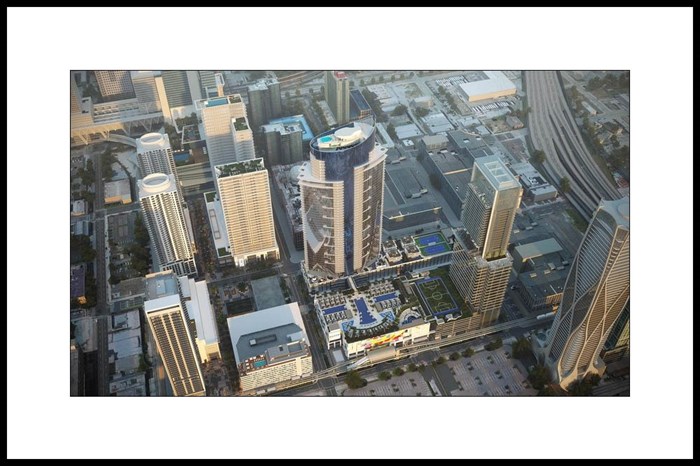 The Related Group joined hands with Merrimac Ventures for the first time to purchase a 24,000-square-foot parcel at the Miami Worldcenter mega-development. Located at 601 N. Miami Avenue, the parcel sits to the north of Okan Tower. While details of the planned "transformative project within Miami Worldcenter" are expected to be revealed within weeks, this also marks Related's first project at the Worldcenter. 

Related & ROVR Redeveloping College Station Garage – Downtown Miami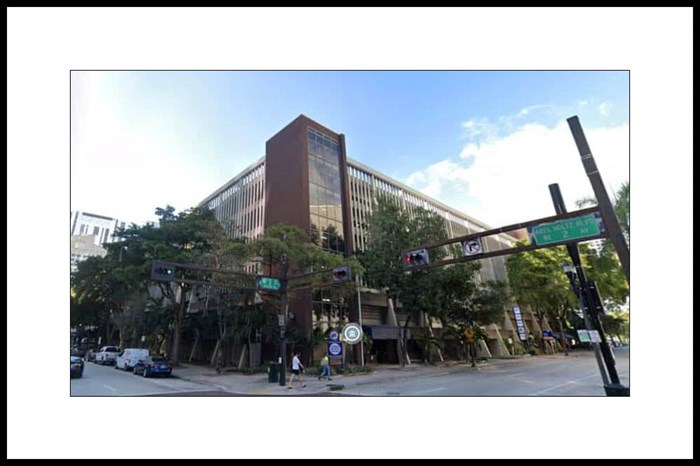 Developers Related Group and ROVR submitted plans to rebuild Downtown's College Station Garage. The new development could include a residential and/or commercial element, potential lodging facility, a ground floor commercial/retail/health care component, plus a fully modernized public parking component. This could be the duo's second partnership after The District 225. 

Assemblage Bought for $75.45 million – Little River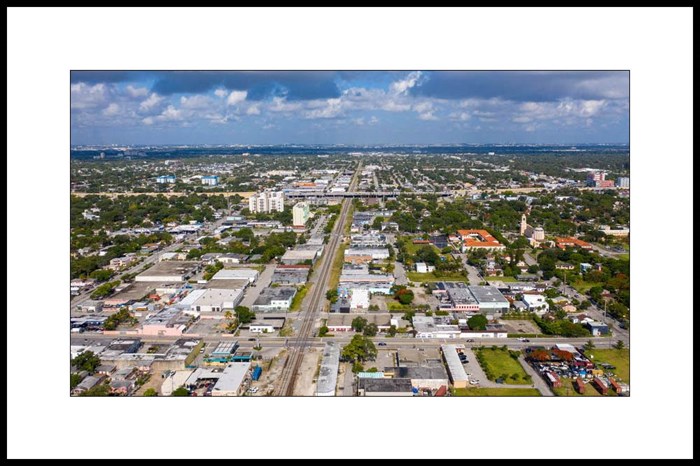 Tennessee-based Adventurous Journeys (AJ) Capital Partners recently acquired 24 acres in Miami's Little River for an eye-popping $75.45 million. The 320,000 square feet of commercial space includes parcels at 7357 & 7338 N.W. Miami Court, plus 7220 N. Miami Ave. This, including November's call for buyers for a 41,650 square-foot assemblage allowing 144 residential units, could point to the re-energization of Little River. 

Former Walmart Property under Contract – Midtown Miami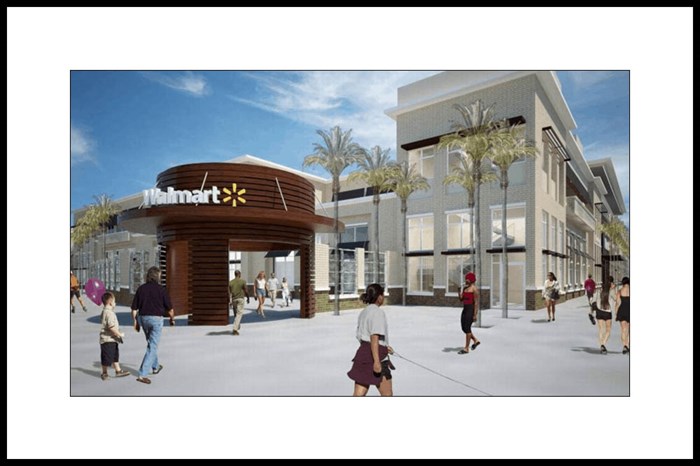 The former Walmart property, situated across from the newly launched Standard Residences, is under contract to an unidentified buyer. With the potential to carry 972 residential units, we will keep an eye out for any future developments on this 5.5-acre property at 3055 N Miami Ave.

The Oaks Condo Bulk Buyout – North Miami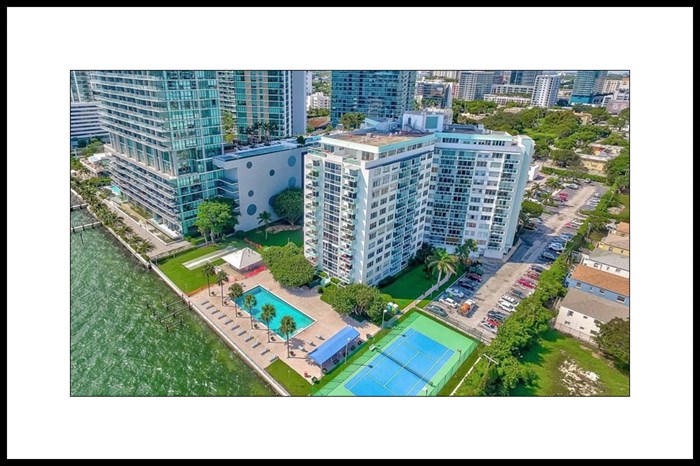 Fourteen years after The Oaks in North Miami condos were built, the building has been sold out in a bulk deal. Owner ONM Development LLC, who originally built it as a condo but later operated it as a rental, sold the 77 remaining units this December. The 96-unit condo was delivered in one of the toughest housing market phases in 2007. The bulk buyer is Liquid Oaks LLC, in care of Hackensack, New Jersey-based Liquid Capital.
Are you interested in a pre-construction project listed here? Call, chat, or e-mail us to help purchase your next home in any of your favorite pre-construction condos - from Miami up to Fort Lauderdale.



Love staying up-to-date on the latest projects in Miami or Fort Lauderdale? Subscribe to our blog to receive monthly updates in your inbox.
Share your thoughts with us
Sign up now
Get news and updates delivered to your inbox