Miami's New and Pre-Construction Condo Update: July 2019
Aug 19, 2019 August 19, 2019
July has been a month of many beginnings in the world of Miami pre-construction condos. Villa Valencia made its debut with a ground breaking. YotelPad started its vertical ascent. And, the condo tower at Miami Worldcenter marked its completion after four years of being pre-construction. However, some of the most shocking news came in from the developers at Le Jardin, who went ahead and filed for bankruptcy without their project actually being insolvent.
Read on for details on these condo pre-construction updates and more below:


Now Open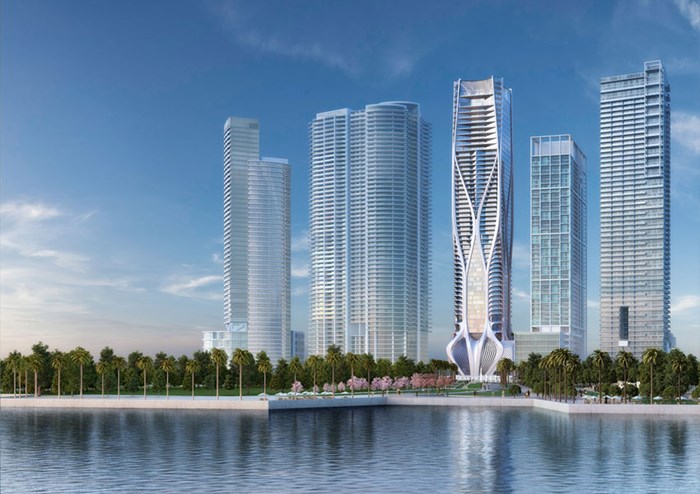 After breaking ground in December 2014, this Zaha Hadid-designed ultra-luxury tower is finally open to receive residents. Each of its 83 units are designed to maximize views, since its unique exoskeleton supports the tower with zero internal pillars. Residents will now be able to enjoy a host of spectacular amenities including its private helipad, outdoor wellness garden, yoga deck, world-class spa with relaxation pods, multiple pools, a third-floor sunbathing deck, double height aquatic center and sky lounge, club room, vertical gardens, off-site beach club, a bank vault, underground parking and much more.
Prices range between $1.5 million and $31 million, with a choice of two- to four-bedroom residences


Complete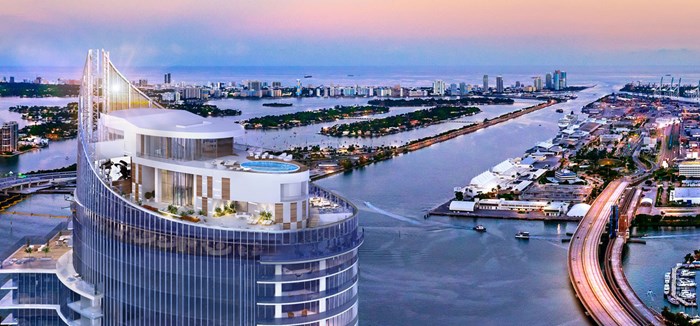 Four years in the making, the condo tower at Miami Worldcenter is finally complete. At nearly 90% sold, the 60-story building has received its temporary certificate of occupancy, and closings are expected to begin soon enough.
Part of the master-planned Worldcenter, this 569-unit tower will share the complex with 300,000 sq. ft. of retail, a 2,050-room hotel, up to 500,000 sq. ft. of office space, 500,000 sq. ft. of expo space and other residential developments. Amenities at this ultra-luxury tower include a 5,000 sq. ft. skyport for passenger drones, an outdoor soccer field, two tennis courts, golf simulator, jam room with recording studio, boxing gym, spa, salon, resort-style pools, conservatory and much more.
Prices start at $885,000, with a choice of one- to three-bedroom plus den residences


Going Vertical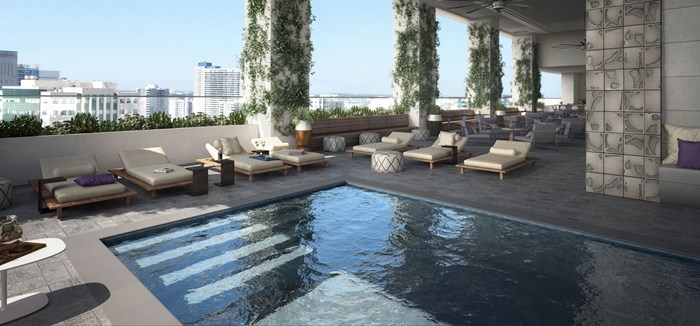 Ready to begin vertical construction, this first-of-its-kind luxury development introduces the concept of micro-living to Miami's condo-hotel space. At 95% sold, it is one of the fastest selling projects in the city.
Scheduled to open in 2021, the garageless tower features 231 condo residences and 222 Yotel cabins in its 31 stories. Amenities include three Techi robot butlers, a full-service restaurant and bar, a 2000 sq. ft. skytop lounge with game area and chef's kitchen, coffee bar, pool deck, co-working spaces, bike storage, pet salon and more. Owners will further have the option to participate in the condo-hotel's short-term rental program, and even rent to Airbnb without any restrictions.
Prices average at $650/ sq. ft. and begin in the $300,000s, with a choice of 417 sq. ft. studios to 708 sq. ft. two-bedroom residences


Breaking Ground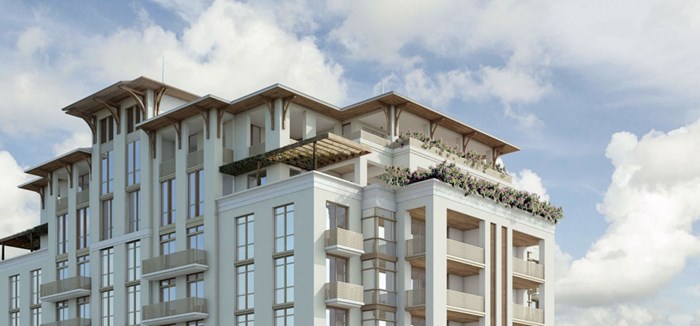 After launching sales in January, the luxurious Villa Valencia broke ground by the end of June. Featuring 39 estate-sized condos in a 13-story mid-rise, these Mediterranean-inspired residences will come ready-to-move-in. Boasting of 19,000 sq. ft. of amenities, residents will have access to a hammam-style spa, hydrotherapy plunge pools, a steam room, sauna, 78-foot resort-style pool with two summer kitchens and sunbeds, a Cucina with full bar, tearoom, entertainment room with billiards, golf and driving simulators, a fitness center with yoga and Pilates and much more. Delivery is anticipated by summer of 2021.
Prices start at $1.65 million, with a choice of three- to six-bedroom residences and penthouses


Approved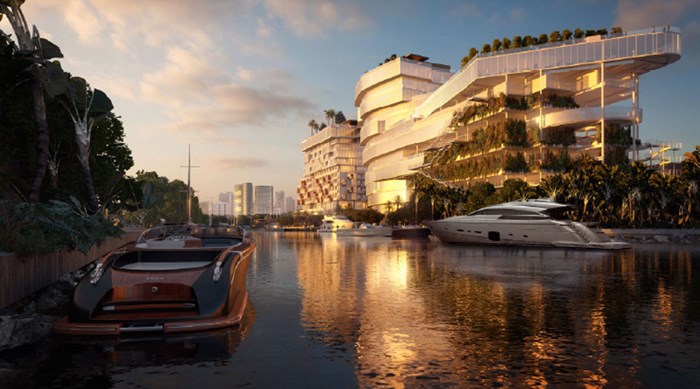 Owing to its maritime-inspired design by Carlos Zapata, this mixed-use development impressed the Urban Design Review Board enough to win approvals with a total of seven waivers. The condo-hotel's design features two glass and steel buildings resembling cargo ships weighed down by stacks of containers. The three mid-rises will feature 39 condo units and 169 lodging units managed under the brand Sixty Hotels of New York. Hoping to break ground by January next year, residents will have access to the hotel's amenities as well as the option to rent out their units.
Prices are expected to average at $1,150 per sq. ft., or range between $1 million and $1.5 million


Planned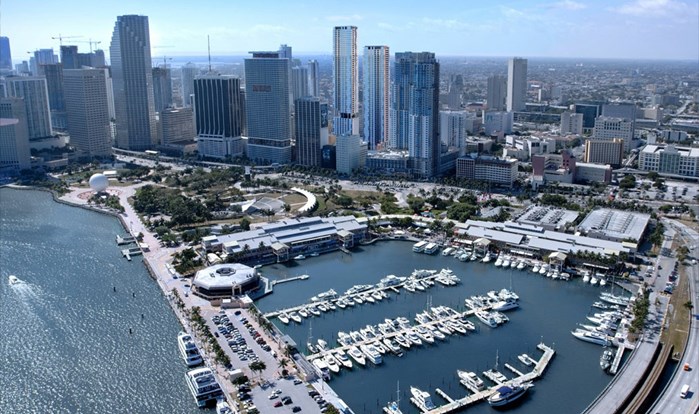 Planned to be constructed as a two-phase project, Mishorim Towers will feature 800 residential units along with 120 hotel rooms, 7,110 sq. ft. of commercial space and 264 parking spaces. Its shorter north tower will rise 55 stories and house only the residential component, while the 63-story south tower is where the 120-key hotel will be accommodated.


Other Updates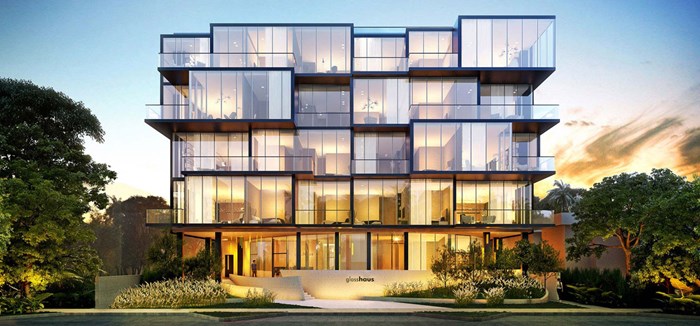 This exclusive "glass house" in the Grove has secured $13.2 million in construction financing. The boutique, 5-story building is home to 23 luxury condo units with amenities such as a Zen garden, "living wall" garden in the lobby, rooftop pool and cabanas, underground parking, dedicated electric car charging stations and more. Developers are aiming for an early 2020 completion. 
Prices start at under $600,000, with a choice of one- to three-bedroom residences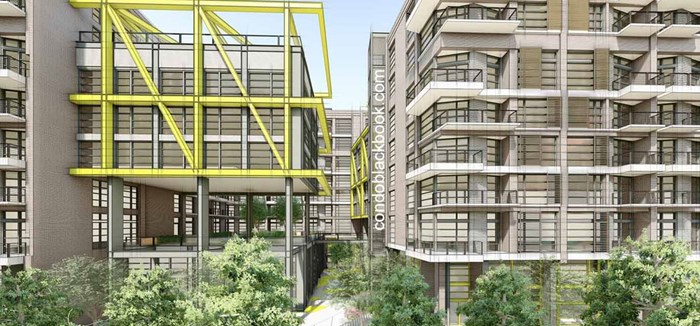 Demolition has begun to clear the site for the first-ever Diesel branded condos. The Diesel Living building is expected to feature 143 loft-style condos and 24,000 sq. ft. of ground floor retail, along with multiple pools and a wellness center.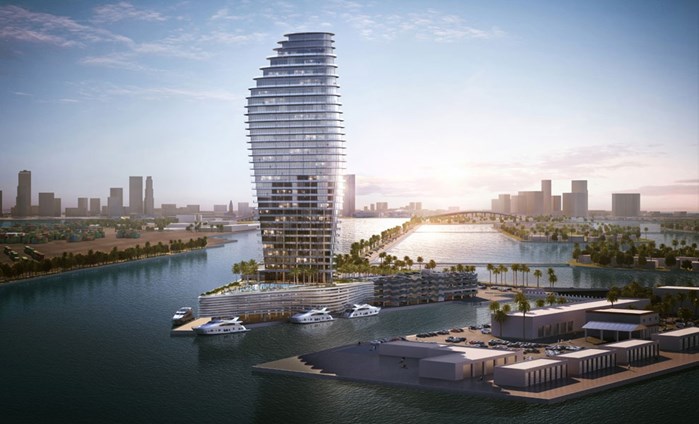 This proposed 400-foot tower on Terminal Island has run into troubled waters with the Coast Guard. The Related Group development has received a warning from the Coast Guard that it could end up giving criminals a bird's eye view of the sensitive mission carried out by their Miami Beach station. Developers are still pushing for this 34-story, 90-unit luxury tower to be built with provisions for the Coast Guard's security concerns.


Issues/Lawsuits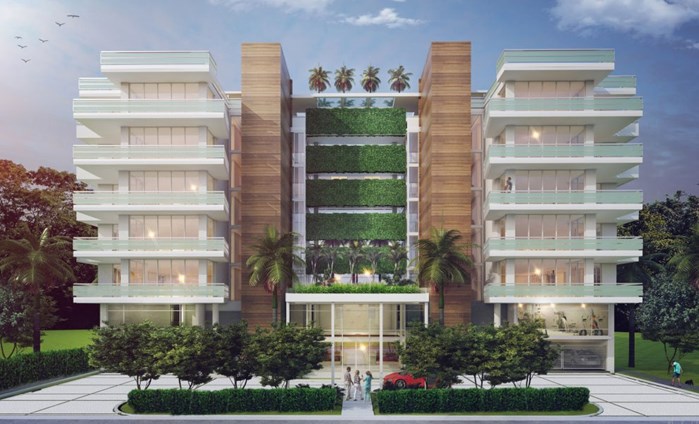 While this Verzasca Group project is nearly complete and a majority of its units presold, developers have filed for a Chapter 11 bankruptcy in a rather bizarre move. The bankruptcy is said to be filed in connection to a lawsuit alleging that the group owes money on an EB-5 loan. What's rather unusual is that the project is not actually insolvent, and has $27.5 million in assets against $7.1 million in liabilities. Read the full report here.


---

Looking to buy into one of these pre-constructions? Give us a call at …
Share your thoughts with us
Sign up now
Get news and updates delivered to your inbox