Miami's New and Pre-Construction Condo Update: June 2019
Jul 15, 2019 July 15, 2019
The market is abuzz with condo pre-construction updates this July. We have the late Zaha Hadid-designed One Thousand Museum finally moving ahead with closings. Natiivo (Powered by Airbnb) launched sales. And, the Related Group has a new condo proposal for Terminal Island. Read on for details on these and more updates below:


Foundation Pour


300 Biscayne Boulevard Way, Miami, Florida, 33131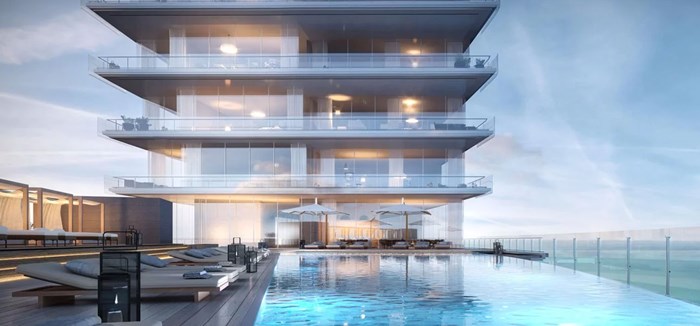 This first-ever residential undertaking by Aston Martin witnessed the largest concrete foundation pour to date in Miami. After all, it is designed to rise 66 stories and become the tallest residential development South of New York City. This unique windsail-design building features the only deep-water superyacht marina in Downtown Miami, along with signature Aston Martin touches throughout its common spaces. Other amenities include an infinity pool, sky lounge, two cinemas, kids' rooms, an art gallery, spa and barber station, optional personal butler service and direct access to the Bay via the marina. Developers are aiming for a 2022 completion.
Prices start at $750,000 for condo units, while penthouses are available for $50 million


Sales Launch


190 NE 6th St, Miami, FL 33132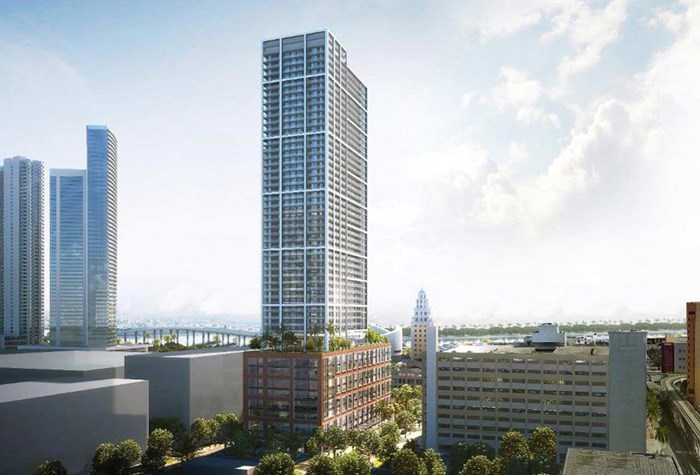 The first-ever Airbnb-backed hotel condo project in South Florida launched sales this July. Looking forward to a Spring 2022 opening, the 48-story tower is set to feature about 600 units. With interiors designed by Urban Robot, the first-of-its-kind project will be home to 400 condo residences and 200 Natiivo hotel units.
One of the biggest highlights of this condo-hotel is that unit owners will directly be able to place their individual rooms or entire residences on the Airbnb platform. The property will naturally be a part of the 'Powered by Airbnb' program, which is the popular home-sharing platform's consulting business for new buildings. Residents can look forward to access to co-working spaces and hotel-style food and beverage programs.
Prices start at $300,000, with a choice of studios to three-bedroom residences


Approved


13899 Biscayne Blvd, North Miami Beach, FL 33181

Developer Blue Road won approval to build a 16-story condo tower in place of a 61-year-old Senator Building on Biscayne Boulevard. The mid-rise is expected to break ground by June 2020. Occupying 1.7 acres of land, it will feature 252 condo residences plus seven townhomes. A variance approved by the North Miami Beach City Commission also enables the construction of a 15-foot-high, fifth-floor amenities deck complete with garden space, a pool and two spas. Residents will also get to enjoy a first-floor bar lounge, multipurpose tech center, a rooftop observation deck, private children's park and a 399-space garage upon completion.
Prices expected to range between $400 per sq. ft. and $500 per sq. ft., with a choice of 609 sq. ft. studios to 1,901 sq. ft. townhouses


Proposed


120 MacArthur Causeway, Miami Beach, FL 33139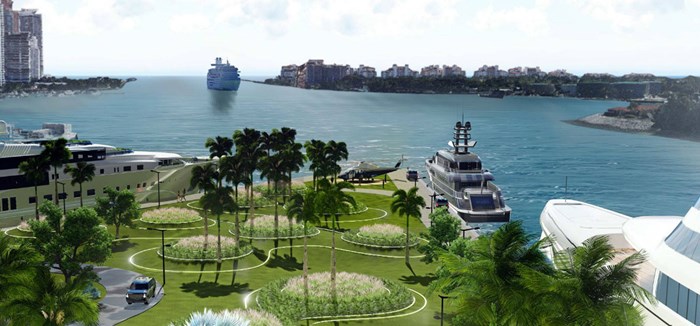 Miami Beach's Terminal Island is set to gain 90 new condo units at One Island Park if all goes well for the Related Group's latest proposal. The Group hopes to acquire land from the city and win land use plus zoning alteration approvals to build the 400-foot tower offering 360-degree views. The Group is also pushing for these to be the only residential component on Terminal Island in order to get the square footage it needs.
 
Other updates


1000 Biscayne Blvd, Miami, FL 33132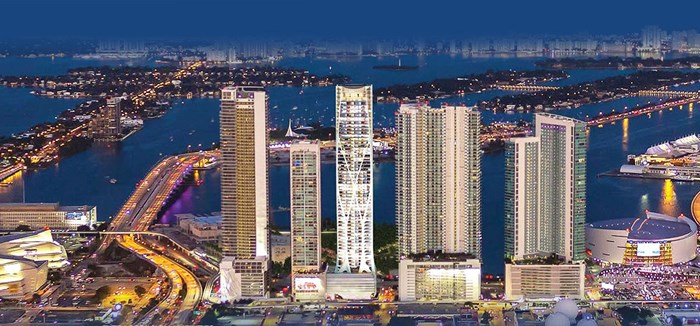 As scheduled, closings started taking place this month for the late Zaha Hadid-designed skyscraper. This scorpion-like tower received its Temporary Certificate of Occupancy in July, post breaking ground in December 2014. The 62-story, 84-unit ultra-luxury condo tower offers amenities such as a rooftop helipad, outdoor wellness garden, yoga deck, spa with relaxation pods, two pools, third-floor sundeck, pool bar and lounge, club room, library, vertical gardens, underground parking, a bank vault, off-site beach club and more.
Prices range between $1.5 million and $31 million, with a choice of two- to four-bedroom residences


555 N Miami Avenue, Miami, FL 33136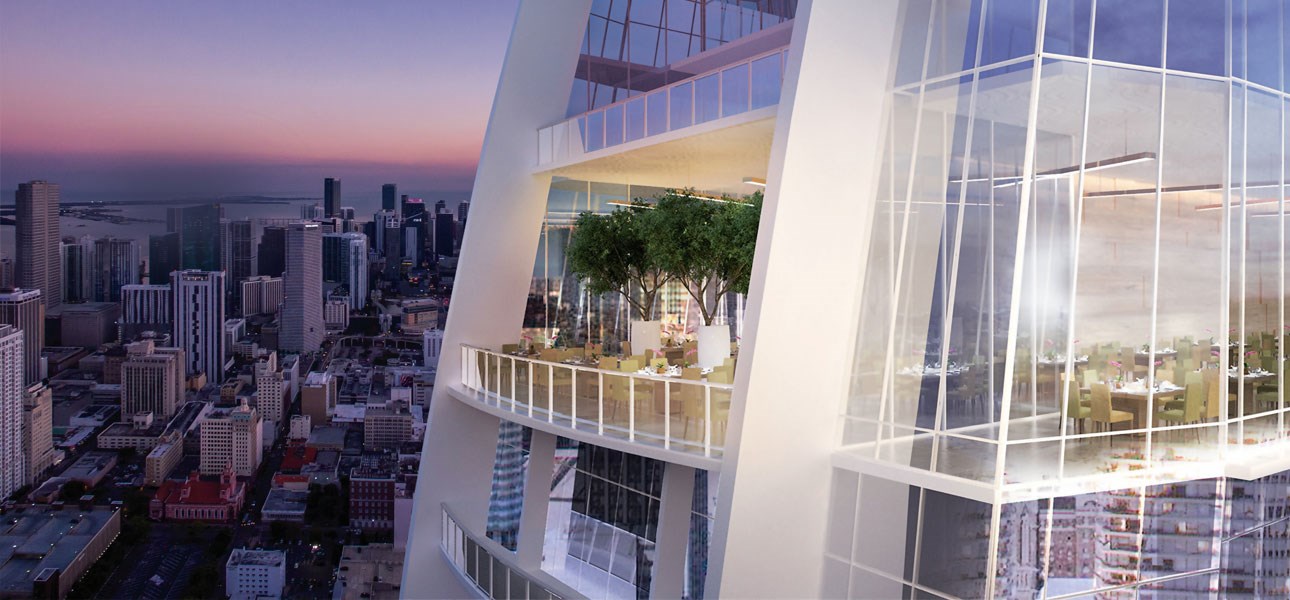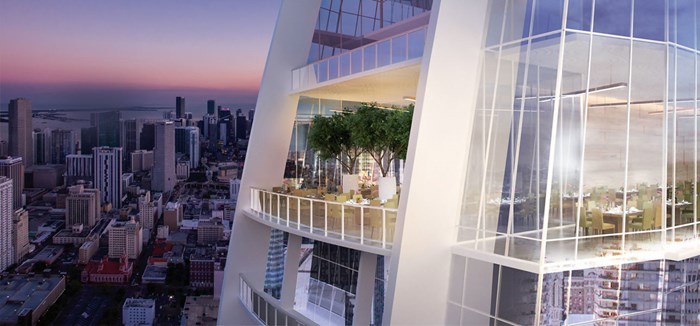 The first-ever approved condo-hotel for Downtown has started taking contracts. Aimed at becoming one of the tallest in Miami, this 70-story mixed-use tower features 153 private condo residences, 236 condo-hotel residences and 316-key hotel suites. Residents get access to a full spectrum of amenities including a full-service spa with Hammam, three swimming pools, a pool bar and lounge, cigar room, screening room, kids' club, co-working spaces and more.
Prices start at $359,000, with a choice of studios to three-bedroom residences


227 NE 2nd St, Miami, FL 33132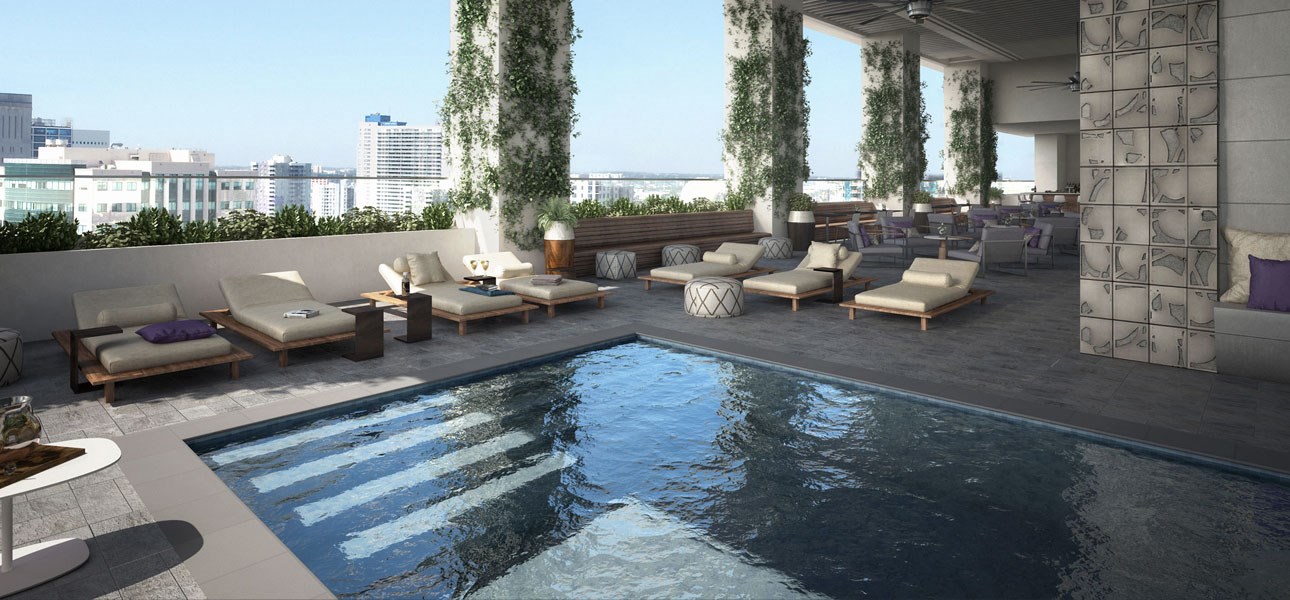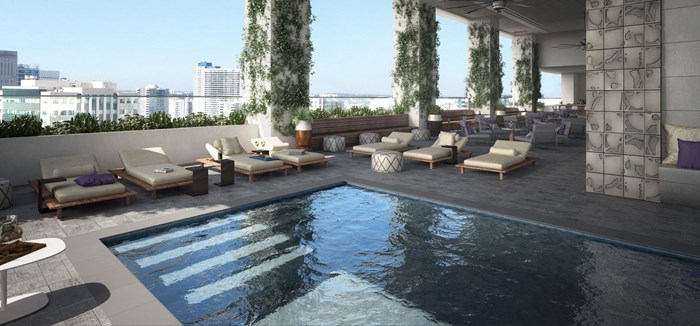 This 31-story condo-hotel has become one of the fastest selling projects in Miami at 90 percent sold, after sales being launched in April last year. Scheduled to open in 2021, the development will feature 231 condo units and 222 Yotel cabins. Amenities include a fully-loaded skytop lounge with game zone and chef's kitchen, coffee bar, three Techi robot butlers, full-service restaurant and bar, lounge, co-working spaces, pool deck, bike storage, pet salon and more. The garageless building will have condos on level 15 and upwards, with unit owners getting the choice to participate in the condo-hotel's short-term rental program, or even rent to Airbnb without any restrictions.
Prices average at $650/sq. ft. and begin in the $300,000s, with a choice of 417 sq. ft. studios to 708 sq. ft. two-bedroom residences.


---

Does one of these pre-constructions interest you? Share your thoughts in the comments below!
Share your thoughts with us
Sign up now
Get news and updates delivered to your inbox