Miami's New and Pre-Construction Condo Update: May 2019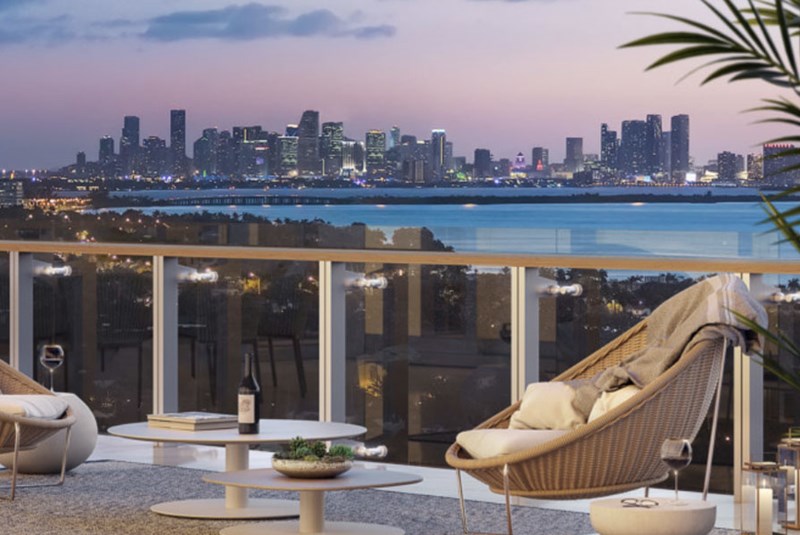 Jun 26, 2019 June 26, 2019
In May, the condo pre-construction market in Miami witnessed the addition of 10 new condo residences to a José Isaac Peres development. A Terra Group project won partial approval for a 519-foot-tall tower in South Beach. Developer Avra Jain revealed plans for her upcoming condo-hotel. And, One Thousand Museum inched closer towards closings. Read on below for details on these and more…


Approved


Mixed-use project by Crescent Heights and Terra Group - South Beach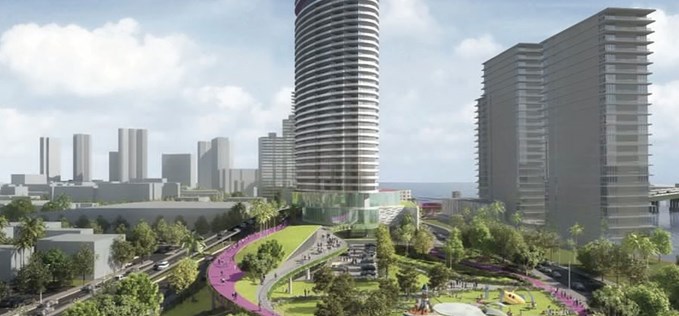 A 519-foot-tall condo-apartment tower has been partially approved by the Miami Beach Design Review Board to stand where the skeleton of the South Shore Hospital once remained. General approval had already been granted for a 46-story, 337-unit residential tower, along with a three-acre park, 15,000 sq. ft. retail pavilion and 578-space parking garage. This pre-construction project is set to occupy three city blocks between 500 and 700 Alton Road. The design variances not yet approved include the creation of 40 apartment units, each 480 sq. ft. in size (whereas city codes prescribe a minimum of 550 sq. ft.), plus two 110 sq. ft. detached signs saying "500 Alton" and "600 Alton" that would be visible from the McArthur Causeway. Other design details are still pending for review by the board.


Planned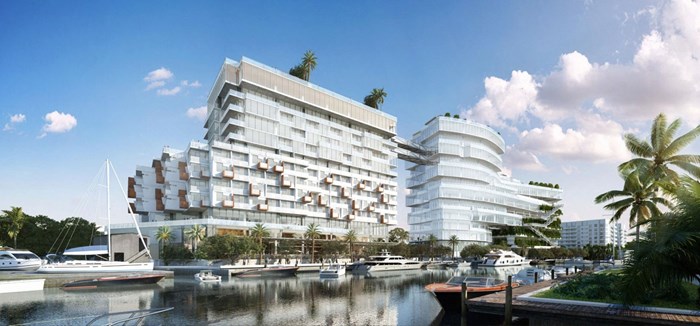 Developer Avra Jain has planned a new condo-hotel to come up in the Miami River area. The condo units and 175 hotel rooms will be managed under the brand Sixty Hotels of New York. With most of the project being dedicated to hotel and office space, the residential units will only be available for sale post groundbreaking. The developer is hoping to break ground by January 2020. Much like most condo-hotels, residents will surely get access to the hotel's amenities.
Prices are planned to average at $1,150 per sq. ft., or range between $1 million and $1.5 million


Other updates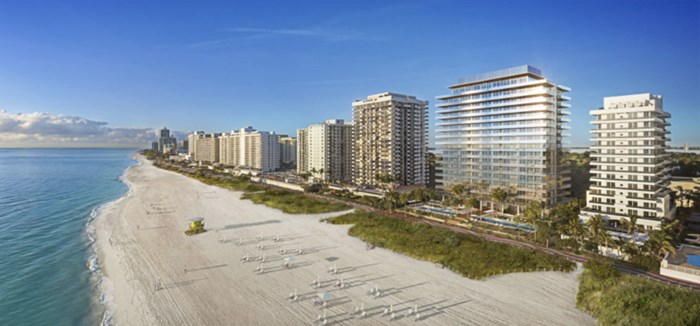 Brazilian developer José Isaac Peres has redesigned his luxury beachfront project to include 10 new 'sky residences'. This boutique luxury condo project is now set to include 18 sky residences (as against an initial of 8) in its north and south corners on the upper floors. These 'sky residences' will include over 5,000 sq. ft. of indoor and outdoor spaces, a family room, four bedrooms, and 12-foot-deep terraces overlooking the city and ocean. Amenities at this boutique development include a private resort spa, club room with chef's kitchen and summer kitchen, library, outdoor bar and lounge, two infinity edge swimming pools overlooking the beach, a children's room, wellness coach for daily guidance to residents, indoor Technogym, outdoor MyEquilibria gym, plus poolside and beachfront concessions service.
Prices range from $6.95 million to $8.5 million, with a choice of two- to four-bedroom residences. Penthouses range between $15 million and $35 million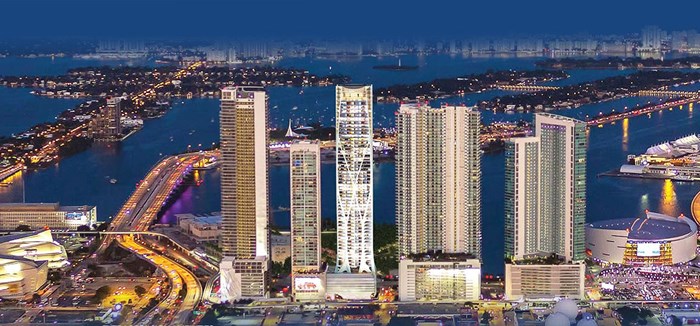 After topping off in April, this designer skyscraper by the late Zaha Hadid has approached Lotus Capital Partners for a $331 million condo inventory loan. The loan, which is pending for approval in June, could help pay off construction lenders, pull out equity and cover any carrying costs of the unsold units. Closings at this 62-story tower are expected to take place this July. Upon opening, residents of this ultra- luxury tower will gain access to an outdoor wellness garden, yoga deck, spa with thermal suite, two pools, third floor sundeck, pool bar and lounge, club room, library, vertical gardens, underground parking and much more.
Prices range between $1.5 million and $31 million, with a choice of two- to four-bedroom residences


---

Which one of these pre-constructions do you think is a real value add for its neighborhood? Share your thoughts below!
Share your thoughts with us
Sign up now
Get news and updates delivered to your inbox