Miami's New and Pre-Construction Condo Update: September 2020
Oct 05, 2020 October 05, 2020
September seems to have been the month of approvals for pre-construction condos in Miami. First, we had Mid-Beach's Aman Tower through its first round of approvals and ready to replace the historic Versailles Hotel. Next, the masterplan, backed by SHVO, to restore the Raleigh Hotel and include a condo tower has been approved. And lastly, Dezer Development's 30-acre megaproject will be moving forward with a second plan review after a positive first vote.
But that's not all. There are plenty of other updates part of the September edition of our monthly roundup of pre-construction condo developments in Miami. Read on for details on these and other South Florida pre-construction condo buildings and new developments in our monthly round-up below, including details on the Fort Lauderdale Four Seasons' construction status, Villa Valencia's amenity update, and more.
View and search our list of available Miami pre-construction condo units and penthouses, which is updated daily.


---
Approved - Miami Pre-Construction Condos
---

Raleigh Hotel and Condo Master Plan – South Beach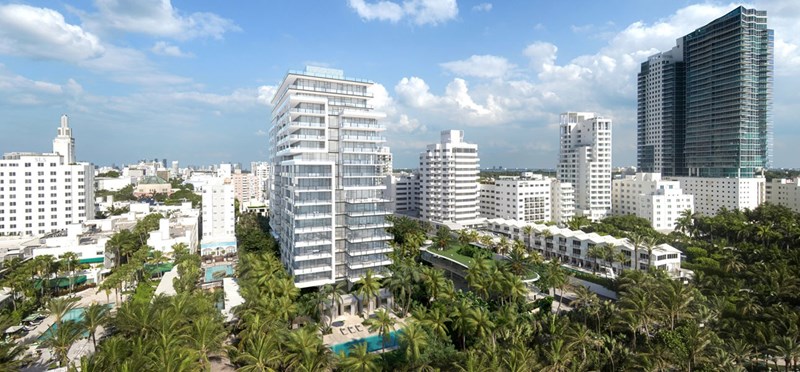 The Miami Beach Historic Preservation Board voted 5-1 to approve a 175 ft. oceanfront condo, part of the Raleigh Master Plan, after NYC-based developer SHVO accepted a haircut (down from 200 feet to 175 feet, or 18 floors to 16) for its luxury condo-hotel designed by Kobi Karp.
The glass condo tower will be part of the 3-acre Master Plan for The Raleigh Hotel, which will also include and unify the neighboring South Seas and Richmond Hotels. The project aims to preserve the front lobbies of the Richmond and South Seas Hotels, while 84% of their space will be repurposed into the condo tower. However, the board has directed that The Raleigh will first need to be restored to all its former glory, and can only be used as a hotel post redevelopment as well, before any of the other plans are put into action.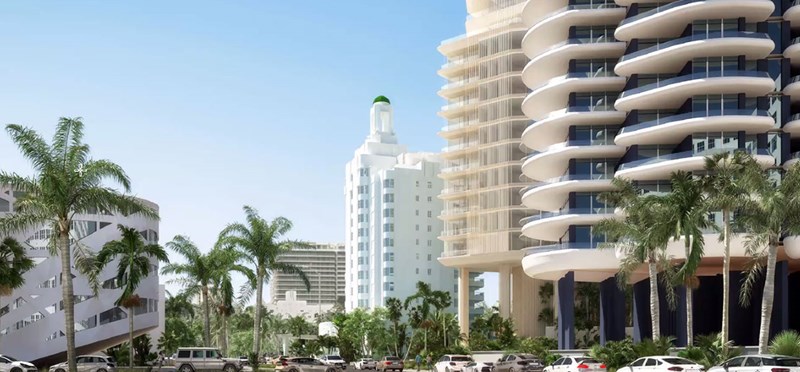 Co-developed by Vlad Doronin's OKO Group and Len Blavatnik's Access Industries, the Aman Tower has won its first round of approvals at a presentation to the Miami Beach City Commission. The condo-hotel has been approved for a height of 250 feet. Though taller than its surrounding buildings, the building's slimmer design helps it preserve view corridors in the Faena District. 
While the development's hotel component is set to rebuild the historic (gutted) Versailles hotel, the condo tower will sit to the southeast of the property. Japanese architect Kengo Kuma has designed the 23-unit condo tower, whereas Belgian architect Jean-Michel Gathy will be designing the 56-key Versailles hotel. 
According to the OKO Group, the Aman hospitality brand has already built 11 properties close to UNESCO world heritage sites, globally. For its Mid-Beach project too, developers aim to stay respectful of their physical surroundings as well as the culture of Miami Beach. The condo-hotel will be presented for its second round of voting to Miami Beach's Historic Preservation Board in October.

30-Acre Mega Project with Luxury Condos - North Miami Beach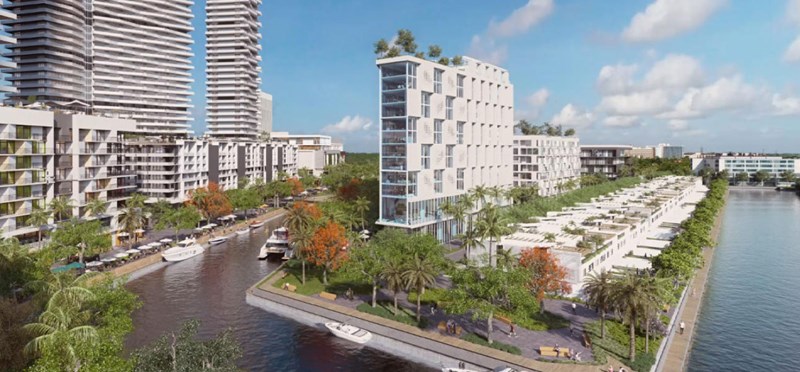 After a successful first reading, developer Gil Dezer will be moving forward with a second reading to the North Miami City Commission for his proposed 30-acre, mixed-use, megadevelopment transforming the Intracoastal Mall and a 3-story office building close by.
The Zyscovich Architects-designed development will feature 2,000 residential units inclusive of luxury condos and rental apartments, 375,000 sq. ft. of retail with a grocery store, 200,000 sq. ft. of office space, 250 hotel rooms, a harbor, central park, and much more. Further, the four-phased project has been approved on the undertaking that Dezer will also build police and fire substations, a community center, and infrastructure around the megadevelopment.


---
Proposed - Miami Pre-Construction Condos
---

LEED-Certified, 36-story Condo Tower by Grupo T&C - Edgewater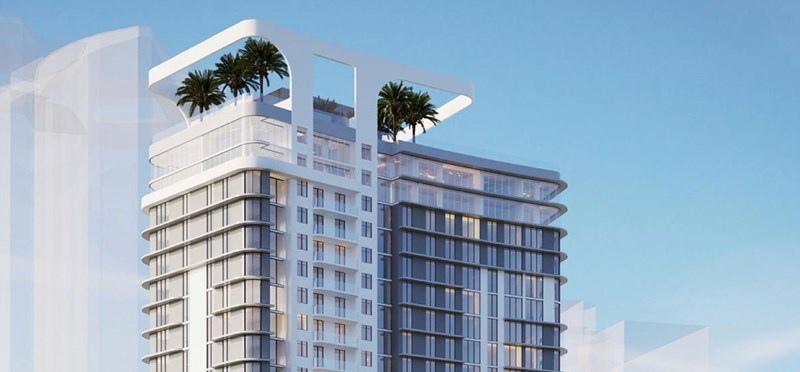 Proposed by the Lima-based development firm of Grupo T&C, a brand-new 36-story, 322-unit condo tower could make its way to Edgewater. Sitting right behind Quantum on the Bay and 1800 Club, the Kobi Karp-designed development will include 6,183 sq. ft. of retail space, 27 bicycle spaces, and 372 parking spaces. The LEED-certified project will feature 27 studios, 160 units with one bedroom, 84 units with two bedrooms, and 54 units with three bedrooms, all ranging from 525 sq. ft. to 1,560 sq. ft. in size.
Prepared to take on any future pandemics, the luxury high-rise will feature a temperature reader in its lobby, touchless doors at the entrance, eye and voice recognition systems in its touchless elevators, and eye-recognition tech to open the door for each unit resident. Awaiting a vote from the City of Miami's Urban Development Review Board, other proposed amenities at the tower will include a rooftop pool deck, a 9th-floor amenity center with gym and lounge, plus an outdoor dining area, and garden.
Are you interested in learning more about one of these Miami Preconstruction Condos?


Email or call us anytime at (305) 697-7667.
---
Other Update - Miami Pre-Construction Condos
---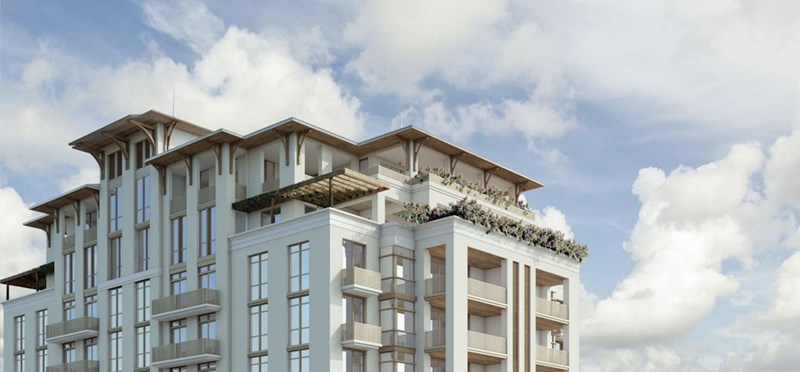 The latest boutique luxury condo in Coral Gables, Villa Valencia is offering future residents additional wellness amenities. Their new Home Intelligence System comes as a thoughtful addition considering the new normal of living in a pandemic. Each of the 39 boutique residences will come outfitted with the DARWIN by Delos system that optimizes living environments via a system of filtration devices, lights, and sensors.
The first U.S. condo to debut the home wellness platform, Villa Valencia residents will benefit from access to clean air, purified water, and circadian lighting. Other amenities at this stately mid-rise include a resort-style pool deck with two summer kitchens, entertainment space with golf and driving simulators, a Cucina – kitchen and bar, spa and wellness center with Hammam and hydrotherapy pools, a dog park, and much more.
Prices range from $1.65 million to $15 million, with a choice of three to six-bedroom residences


---
Construction Status - Pre-Construction Condos
---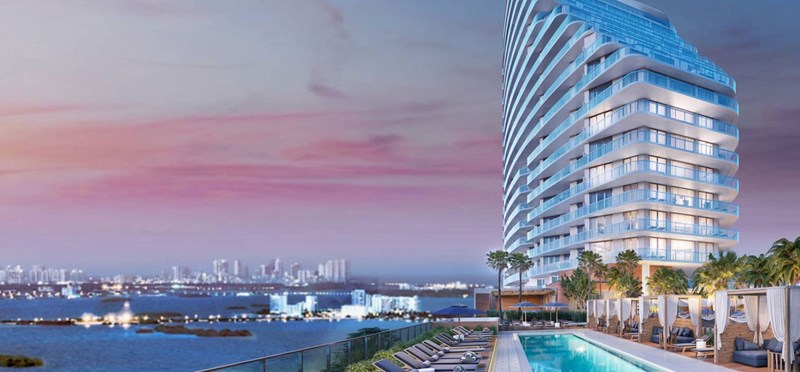 On track for a 2021 opening, this Four Seasons condo-hotel has completed its 50% construction milestone at 65% sold. The Fort Partners development comes designed by Kobi Karp, with interiors by London-based Tara Bernerd, a culinary experience by hospitality designer Martin Brudnizki, and landscaping by Fernando Wong.
The 22-story luxury tower is set to feature 148 guest rooms along with 83 condo residences. Its list of first-class amenities includes two pools with luxury cabanas, beach butler service, an on-call vet, a dedicated pet concierge, a signature spa, and yachting services, besides everything else you would expect of a Four Seasons Residences.
Prices start at $3,595,000, with a choice of two to four-bedroom residences


---

Love a South Florida pre construction condo building you see? Email or call us to have an expert guide you with the process of buying preconstruction in Miami or be better prepared with our comprehensive guide here.
Share your thoughts with us
Sign up now
Get news and updates delivered to your inbox