Miami Scares Up Some Amazing October Events
Sep 26, 2017 September 26, 2017
If you can't wait until Halloween, Miami has plenty of occasions to party all October long. Octobers in Miami mean a lot more than candy and haunted houses. Here's a reason to celebrate fall every weekend in Miami.

The Hyatt Regency, Downtown Miami
Come sample the greatest dishes Miami has to offer and more. More than fifty restaurants across the city present their specialties at the most awaited culinary event of the year. The main event is the Iron Chef battle, where two of Miami's top chefs bring their A-game. Returning judge Chef Allen Susser, of Miami's renowned "Mango Gang", will declare the winner. Prices range from $50 for general admission to $80 for VIP access. VIP tickets include one-hour early entry and complimentary wine, spirits and beer from sponsors.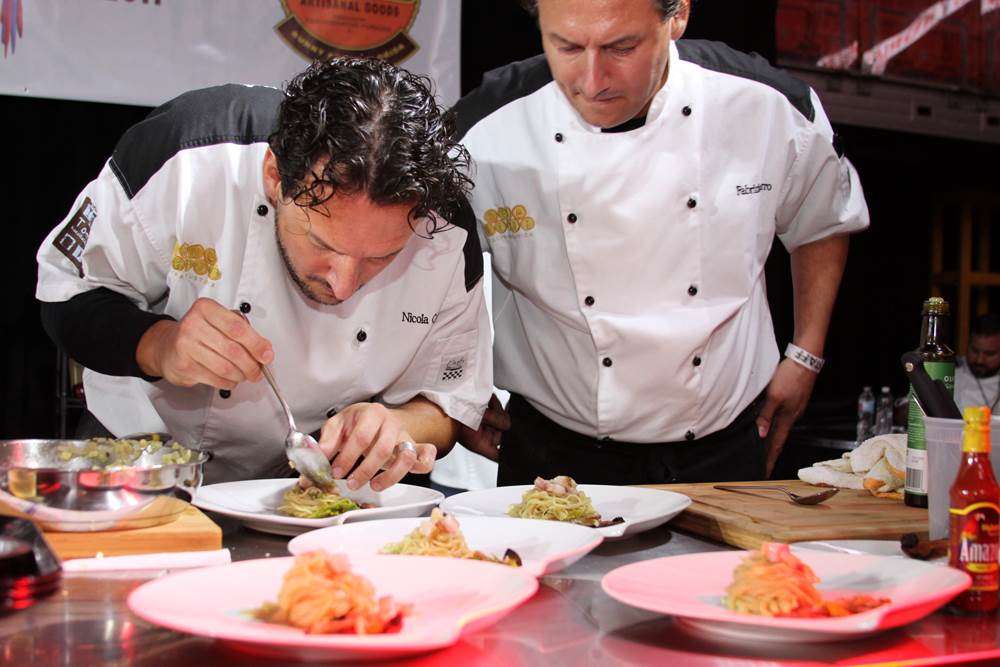 Photograph: Courtesy of New Times Iron Fork

Columbus Day Weekend: October 7 – 9
Various locations across Miami
Columbus Day in Miami is heavily associated with the LXIII Annual Columbus Day Regatta. A two-day boat race that commemorates Christopher Columbus' journey. On Saturday, October 7th, ticket-holders can conclude the day with dinner and a dance party.
 
Not much of a sailing aficionado? Miami has Columbus Day events for all kinds of sports fans. Watch the Miami Dolphins square off against the Tennessee Titans at Hard Rock Stadium on Sunday, October 8th. If basketball's your sport, catch Miami Heat in action at the American Airlines Arena on Monday, the 9th.
 
Do you like running in the sunshine? Does breaking a sweat for a good cause sound appealing? Then you should sign up for the Burger King Beach Run at Lummus Park. Donations to the 5K and 10K will benefit the BK Scholars program, which supports local students. There's also a beach party and Kiddie Dash for a splash of fun.
 
Another event happening during Columbus Day weekend is the Miami-Broward Carnival. Surround yourself with Caribbean music, traditional food and brightly-dressed revelers. A highlight is the Grand Parade & Concert at the Miami-Dade County Fairgrounds on October 8th.


Photograph: Courtesy of Burger King Beach Run

2820 McFarlane Road, Coconut Grove
"The largest craft beer festival in Florida – by number of people and beers" invites you to Miami's version of Oktoberfest. A great way to recuperate from the after effects of Irma, this outdoor party features hundreds of craft beers available for unlimited sampling with the price of admission. There's even a Kitchen Lab with Beer Infused Cooking Demonstrations, which teach you recipes you can try in your own kitchen. Tickets range from $44 for general admission to $89 for VIP access to a lounge and specialty beers.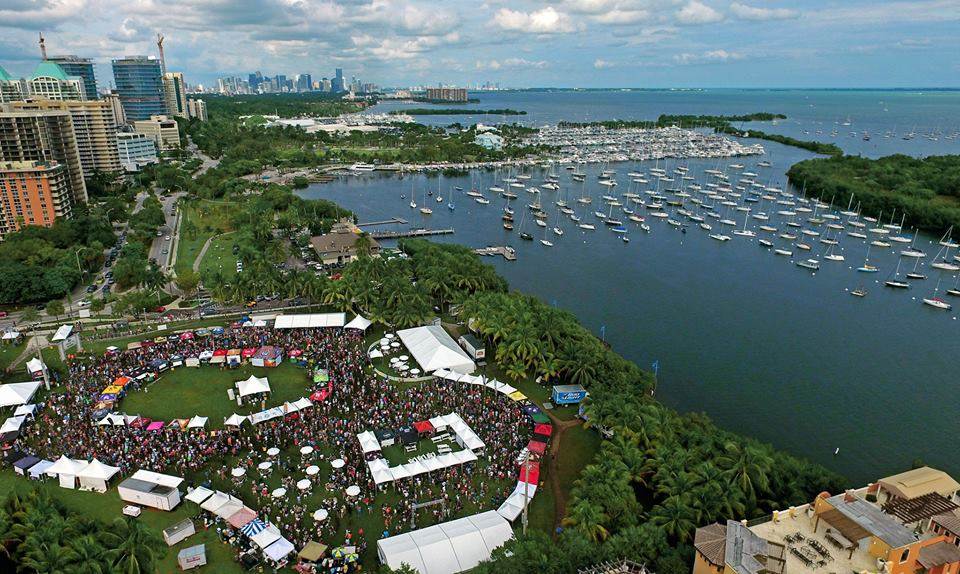 Photograph: Courtesy of Grovetoberfest

Miami Marine Stadium Park, Key Biscayne
Bring the entire family to this seafood festival on Key Biscayne. Listen to live music while tasting the freshest seafood available in Miami. Stick around to watch Miami's top chefs compete in three culinary battles. Kids can spend the day in the Eco Discovery Zone. As for the adults, there's the Shipwreck Bar & Lounge to unwind with a cold one. General Admission for one day is $15, and two-day passes go for $25, but tickets cover admission only. Kids under 10 get in free.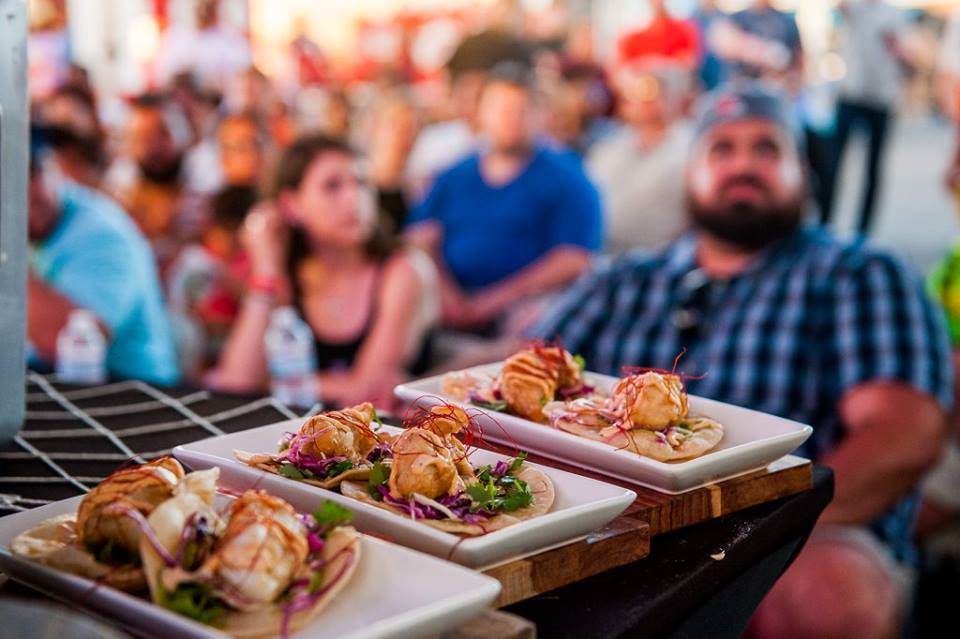 Photograph: Courtesy of Coconut Grove Seafood Festival

Lummus Park, 14th Street and Ocean Drive, South Beach
Take a culinary tour of Miami without making a ton of reservations. All of the best local restaurants are at this festival serving up delectable seafood dishes. Learn from the best 'every half hour' during the culinary and mixology demonstrations in the Whole Foods Demo Zone. In between bites, show off your best moves at Jack Daniel's Beach Club. You can even play corn hole or other life-size games in the beer garden.
Regatta Park, 3400 Pan American Drive, Coconut Grove
What says "autumn" more than a pumpkin patch festival? Maybe the weather's always warm, but you can still look through thousands of pumpkins to find yours. Kids will love the corn maze, pumpkin decorating and Scarecrow Dress Up Village. For adults, work your way through the pumpkin food court and beer bars for a day well spent. Kids of all ages will also enjoy the full-size carnival, complete with kiddie roller coasters and slides.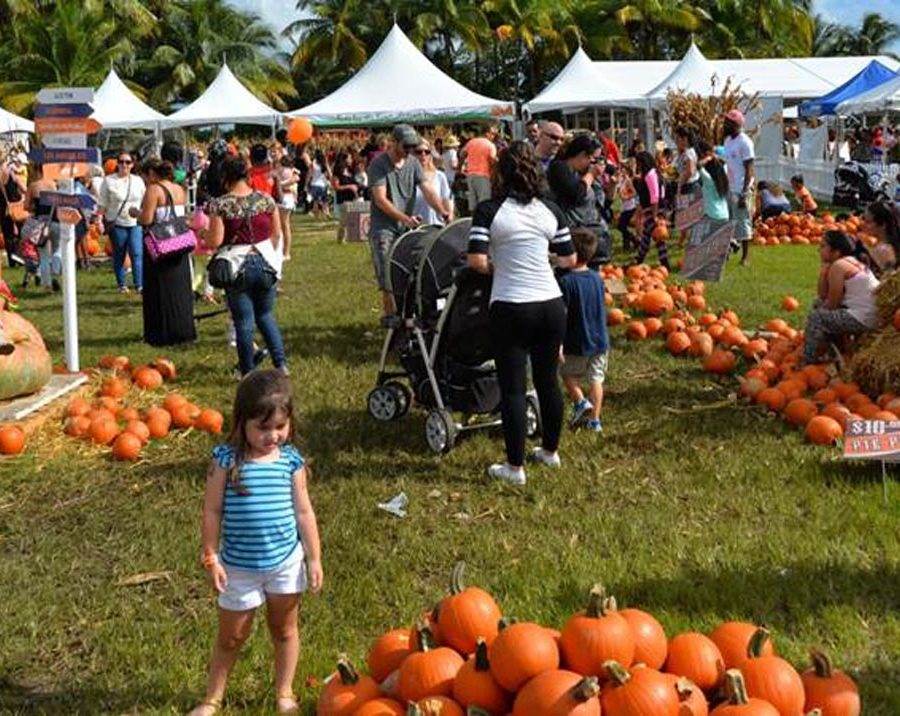 Photograph: Courtesy of Coconut Grove Pumpkin Patch Festival

10800 Collins Avenue, Haulover Park
Wanna go fly a kite? For a dazzling, colorful display of aerodynamics, head over to Haulover Park. Stare up in amazement, as enormous kites sail across the sky. If you want to get in on the action, there's plenty opportunity to make your own kite or buy one pre-made. You'll also find a plethora of eats, drinks and live music for a weekend done right.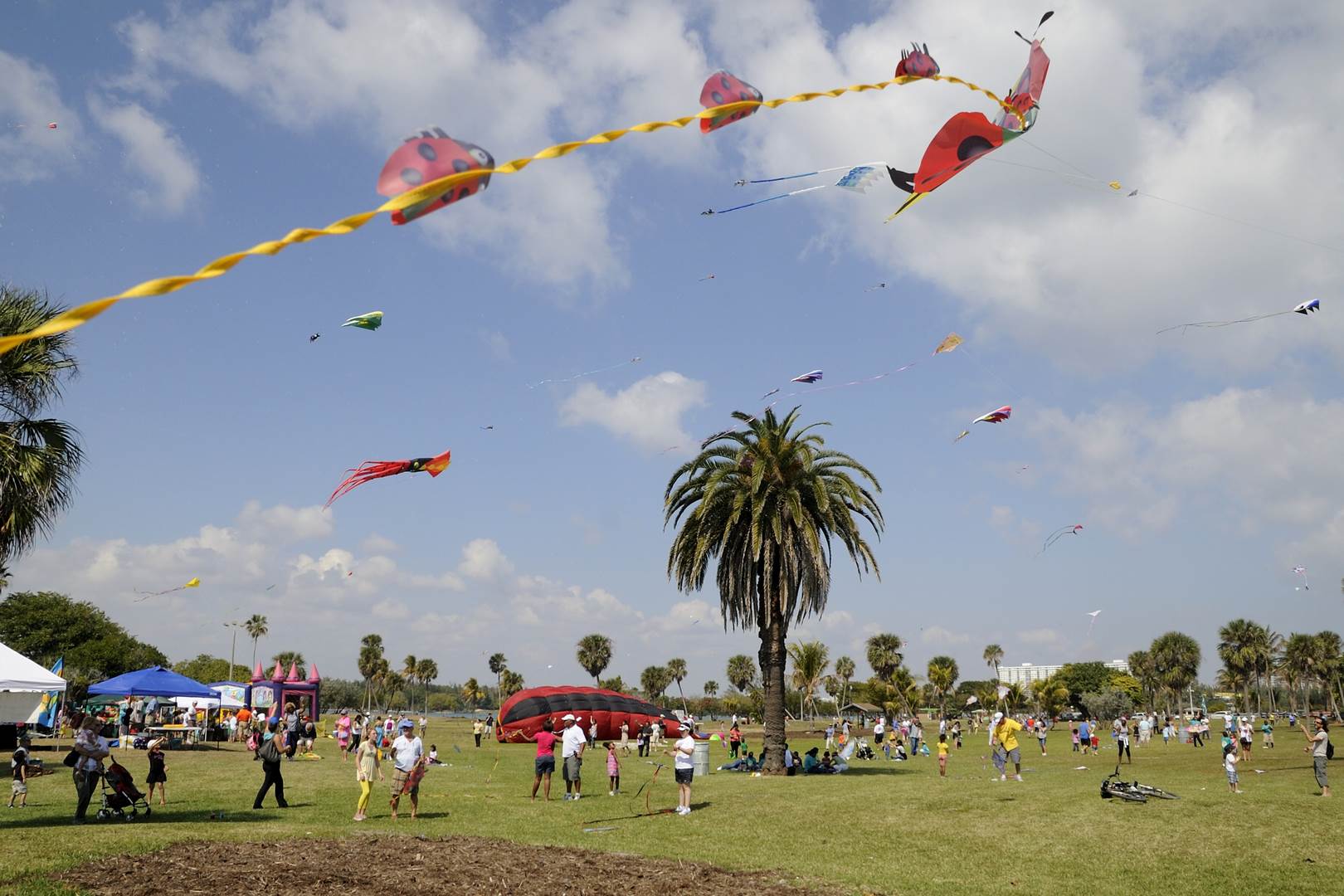 Photograph: Courtesy of Kitetober Festival

301 N. Biscayne Boulevard, Bayfront Park, Downtown Miami
Prove what you're made of in the individual or relay competitions. Athletes will have to swim 1.2 miles, bike 56 miles, and run 13.1 miles to the finish line. Admission is $495 and contestants must sign up by October 11.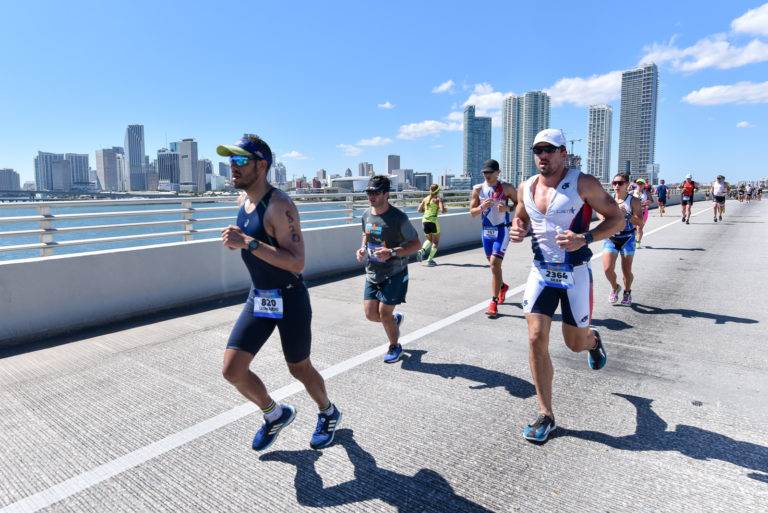 Photograph: Courtesy of Ironman Miami

Halloween Events in Miami
There's no shortage of tricks and treats in Miami this Halloween! Our city has spooky events going on all month long. Check out "ZooBoo" at Zoo Miami on the 28th and 29th, where families can visit in costume. Hunt for spooks when you sign up for Ghost Tours and Spookover at the Deering Estate. If you prefer a fright night of great music, listen to some holiday-specific tunes played by the Alhambra Orchestra and Greater Miami Youth Symphony. This Adrienne Arsht Center event on the 29th is free, so seats are first-come, first serve.
 
For a party that will haunt you, get your ticket to a Nightmare on the Beach. On October 27th, Lummus Parks turns into a nightmare filled with hundreds of guests, cocktails and live music.
 
Which events are taking place on Tuesday, October 31st? For starters, families can pick their pumpkin in the Pumpkin Patch at Little Farm Miami Dade. Test your bravery at the Miami House of Horror Haunted Carnival. Fill your bag with treats, and trade the best candy at City of South Miami Safe Streets Halloween Trick or Treating.

Extended Miami Spice: All October (Delayed Due to Hurricane Irma)
Various locations across Miami
Miami Attractions Month might have been postponed due to Hurricane Irma, but the good news is that we've also got an extension on Miami Spice throughout the month of October. Check back with the official website starting October 1st to see which one of your favorite restaurants is participating. In the meanwhile, you can also enjoy some great deals this October. Find savings for stays at hotels such as The Ritz-Carlton or the Fontainebleau. Several restaurants will give you a free glass of wine with your meal, while Miami Seaquarium offers savings for a family four pack. At Perez Art Museum Miami, tickets will be buy one, get one free.

Photograph: Courtesy of Mignonette

What will you be doing on Halloween? And which one of these fun events will you be spending your weekend at? Let us know in the comments below.
Share your thoughts with us
Sign up now
Get news and updates delivered to your inbox