Miami - Tattered Marina Gets Renovated
Mar 12, 2014 March 12, 2014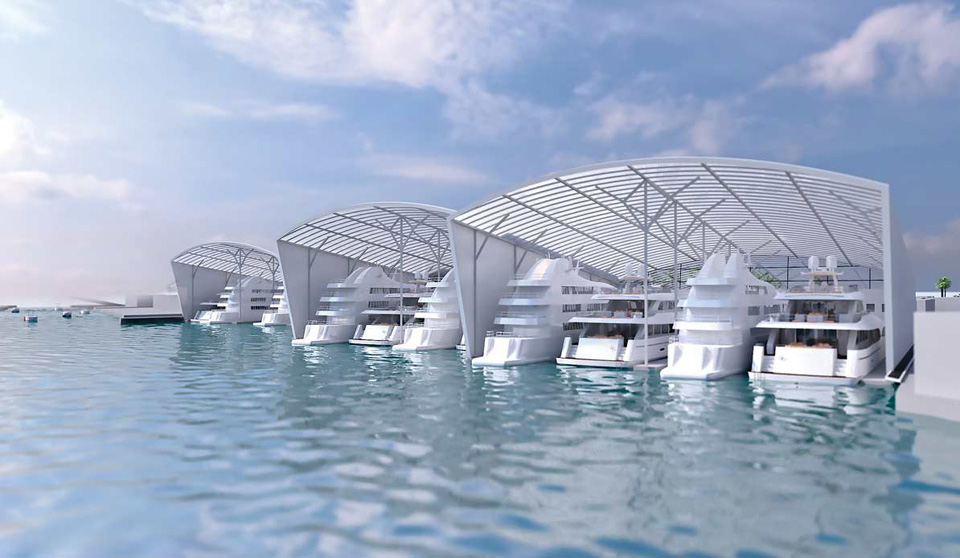 Rendering of marina
An old, broken-down marina receives approval for development into a mega-yacht marina.
Bisas del Rio Marina on the south side of Miami River will be receiving a transformation from a poorly floating boat dock, into a mega-yacht marina.
The Miami Mega Yacht Marina has been approved by the Miami River Commission to replace the current entity with a new and improved version.
The new renovation will hold 16 yachts of all shapes and sizes. The location and has been known as the ideal location for mega-yachts and other mixed uses.
The new marina, located at 1583 Northwest 24th Avenue, will include 16 yacht spaces, each 200 feet long and canopied. There is also space for three vehicles, indoor storage, and living quarters for the captain and the crew.
Source: miamitodaynews.com
Photo credit: miamitodaynews.com
Share your thoughts with us
Sign up now
Get news and updates delivered to your inbox