Miami Worldcenter and the City sued over street closures
Jun 27, 2014 June 27, 2014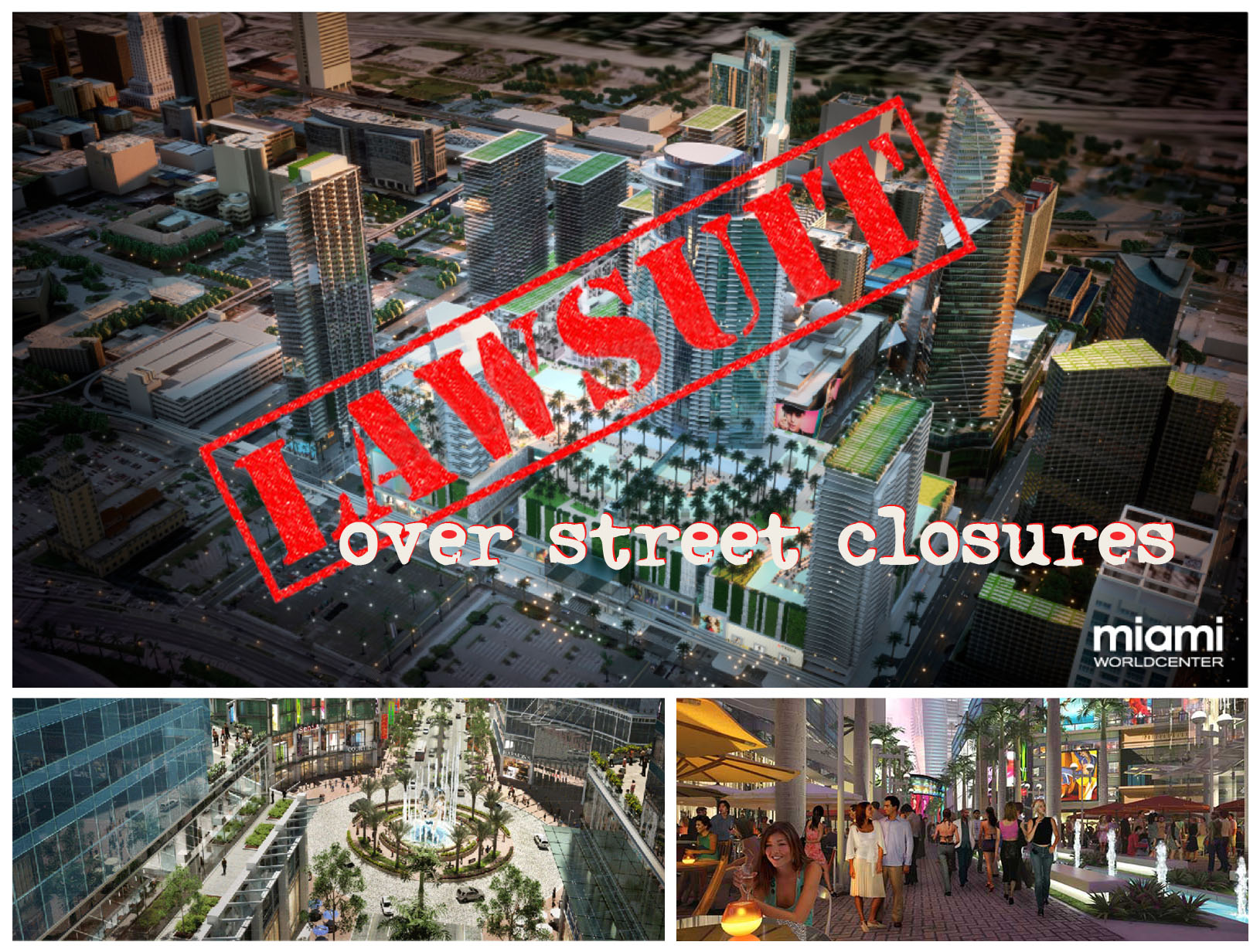 Opponents of the Miami Worldcenter project are suing the developer and the City of Miami in attempt to delay the closure of several streets for the massive downtown development.
Omnipark/West Redevelopment Association, along with G.C. Lounge LLC, owners of the Grand Central nightclub, have filed a petition for writ of certiorari to the Circuit Court of Miami-Dade, asking that they repeal the commission's decision to close Northeast Seventh, Eighth and Ninth streets.
The developer's plan is to create a scenic promenade and enhance pedestrian walkways as part of the Worldcenter project.The petition stated that the decision for the street closings should not have been allowed due to local businesses and residents not being properly notified about the hearing in April.
Miami's officials supposedly did not include conclusions from Miami's Planning, Zoning and Appeals Board. The board required the developers to turn in a traffic and parking review plan based on the road closures.If the Worldcenter opponents' petition is found valid, the developers will need to resubmit their street closure request, delaying the project's construction.
"The City of Miami didn't follow its own procedures in approving the street closures," Attorney Paul Savage, said, "There is a lot wrong here."
Source: therealdeal.com
Photo credit: Miami Worldcenter - miamiworldcenter.com
Share your thoughts with us
Sign up now
Get news and updates delivered to your inbox