Midtown Property Sold to Developer for $12.25 Million
Sep 04, 2014 September 04, 2014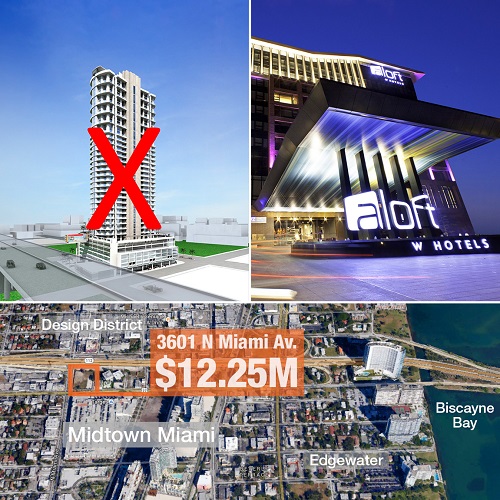 The Fifteen Group sold the land planned for the Electra project in Midtown Miami for $12.25 million recently.
The party who purchased the 3601 North Miami Avenue plot is Aventura Hotel Properties, a firm managed by Francisco Arocha. Arocha is planning on purchasing a few properties in Miami and building some Aloft Hotels in the area.
Back in 2005, the City of Miami approved the Electra project for the site in a controversial approval. The project would have been designed by architect Kobi Karp for the 147-unit tower.
Opponents of the Electra project noted that the tower would stand at 420 feet tall, making it the tallest building in the area.
Fifteen has moved on to a different project idea, beginning with the purchase of a FedEx building in the downtown area of Miami. The property is said to be prime real estate in the heart of downtown.
Source: exmiami.org
Photo credit: Electra  - exmiami.org, Aloft Hotel  - development.starwoodhotel.com
Share your thoughts with us
Sign up now
Get news and updates delivered to your inbox