Most Family-Friendly Condos in Brickell
Dec 30, 2020 December 30, 2020
Living in Brickell can definitely have its perks. Given its collection of banks, consulates, businesses, and office buildings, living here puts you in the center of all the commercial action in South Florida and is the U.S. gateway to Latin America and parts of Europe. Also known as "Wall Street South," it's roster of residents includes young professionals to globetrotting executives and business moguls.
Until a few years ago, Brickell was seen as a "strictly business" district. However, as the neighborhood has grown to include more shopping, restaurant, and entertainment options (especially with the shopping destination of Brickell City Centre), Brickell has evolved into a complete live-work-play destination – making it a great neighborhood to move into with the family. Still, with all of the condo building options in Miami, finding the right family-friendly condo building in Brickell can be a time-consuming process. This is why we've ranked the Condo Blackbook top 3, family-friendly condo buildings in the neighborhood to give you a sense of what the best condo buildings offer for childrens, teenagers and the entire family. 
So, which are the most family friendly condos in Brickell? Condo Blackbook has created the following point system to rank the most family-friendly condos in Miami neighborhoods, awarding them a point each for all the following family-friendly amenities:

Point Ranking Legend
| | |
| --- | --- |
| Amenity | Score (Out of 10) |
| Dedicated Kids' Room | +1 |
| Dedicated Teen Room | +1 |
| Dedicated Kids' Pool or Playground | +1 |
| Game, Club, Social Room - Billiards, Entertainment system | +1 |
| Onsite Sports Facilities - Tennis, Basketball, Volleyball, Bocce, etc. | +1 |
| Two or More Pools | +1 |
| Library/Theater | +1 |
| Onsite Green Space, Park or Promenade | +1 |
| Pet-Friendly | +1 |
| Proximity to Beach or Park | +1 |

Family-Friendly Bonus Points
Additionally, some condos may get Bonus Points for outstanding family-friendly amenities, such as golf simulators, bowling alleys, or other luxuries that help Mom and Dad make the kiddos and themselves happy! 
But before we dive into the list, let's take a look at what makes Miami's Brickell neighborhood so great for families:


---
Why Choose Brickell?
---

Ranked the #1 place to live in all of South Florida in 2020, Brickell truly is a neighborhood second to none. Living in this financial district puts you in the middle of a world-class business hub, meaning you can be at work or a meeting instantly. Also, since the neighborhood is serviced by all the major public transportation systems in Miami, you can aspire to live a car-free lifestyle as Brickell boasts of a near-perfect public transit score (100) and walk score (99).
The addition of the Brickell City Centre in 2016 further leveled up the appeal of this neighborhood as a family-friendly destination by giving it its very own destination for high-end retail, entertainment, upscale restaurants and bars. It is also home to a good number of above-average public and private schools and is very close to park spaces, Coconut Grove and Kay Biscayne. No wonder the neighborhood gets an "A+" in "Good for Families," "A+" in "Nightlife," "A-" in "Diversity," "A+" in "Commute," and "B+" in "Public Schools" in the 2020 survey conducted by niche.com.


---
Top 3 Family-Friendly Condos in Brickell
---

Based on our Condo Blackbook Family-Friendly Condo Ranking legend above, here are the Top 3 Most Family-Friendly Condo Buildings in Miami's Brickell neighborhood.


55-45 SW 9th St, Miami, FL 33130
Avg. List Price: $667/sq. ft.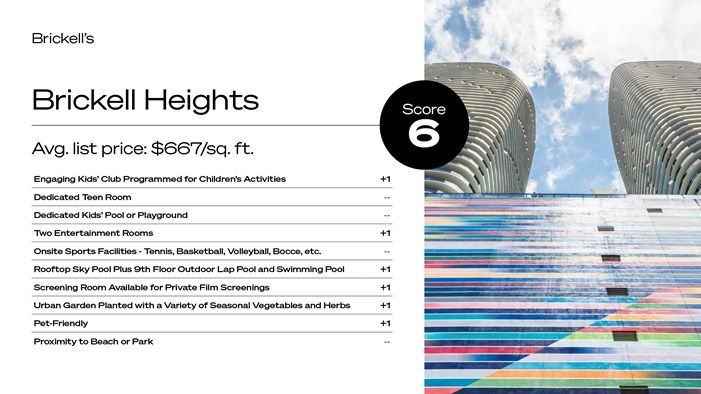 Perfectly positioned between the 5-million-square-foot luxury retail and lifestyle destination of Brickell City Centre and the classic Shops at Mary Brickell Village, residents of Brickell Heights find themselves in the heart of Miami's financial center. Developed by the Related Group, the iconic east and west towers are designed by the internationally renowned Arquitectonica and are fronted by the world-class, commissioned façade installation by Argentinian artist Fabian Burgos.
Housing 358 luxury condos in its 50-story East tower and 332 luxury residences in its 47-story West tower, the instantly recognizable building features interiors by the award-winning David Rockwell. Each of its sophisticated residences are designed to feature captivating skyline views, contemporary floor plans and finishes, designer porcelain floors in the baths and kitchens as well as expansive terraces with sleek glass and aluminum railings. While children's programming, two entertainment rooms, multiple pools and an urban community garden give this condo a true family feel great for parents and kids of all ages.

Bonus Points - 1
Brickell Heights gets 1 Bonus Point for the following additional Family-Friendly Fitness Amenities:
Three-Story, 35,000 Square Foot Equinox Fitness Club & Full-Service Spa with High-Performance Fitness Programs, Includes Juice Bar and Miami's First SoulCycle Spinning Studio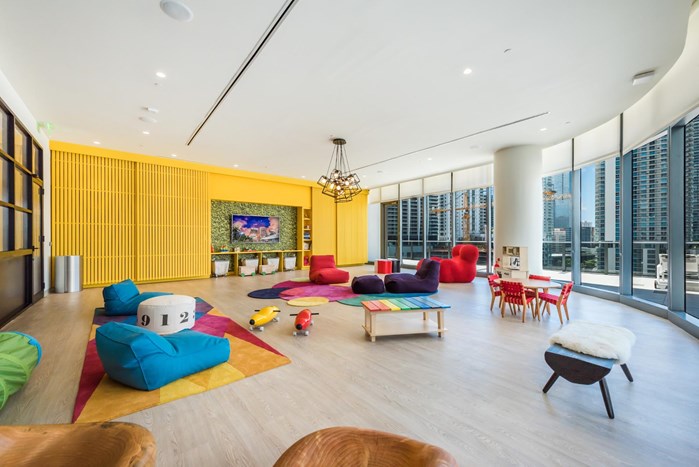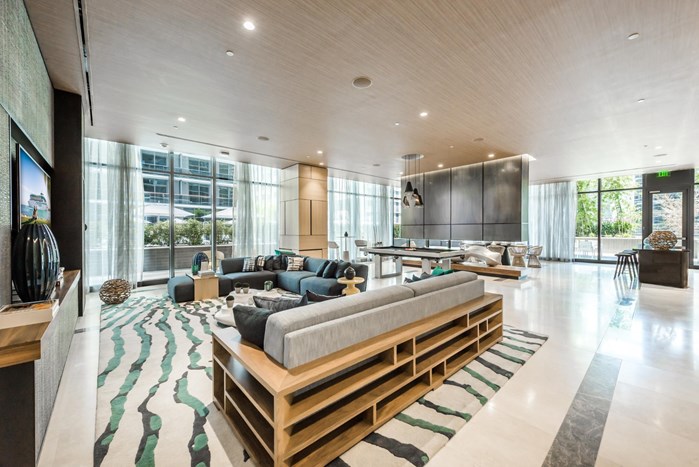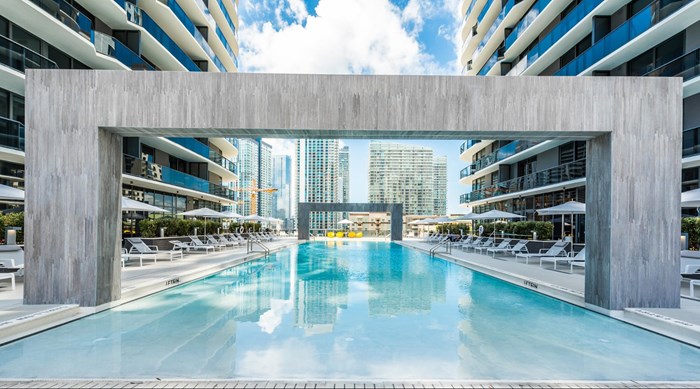 1643 Brickell Avenue, Miami, Florida 33129
Avg. list price: $900/sq. ft.

Sitting on the quiet waterfront of the tree-lined "old Brickell Avenue," The Santa Maria rises 51 stories, housing 174 plush and comforting, family-centric residences. This gated condo community is developed by Ugo Columbo and designed by the award-winning Revuelta Vega Leon Architects. Residents will find themselves in a classic building featuring elegantly decorated residences, outstanding amenities such as a bayfront pool deck and state-of-the-art fitness center, and private access to an exquisitely restored Spanish mansion great for childrens' birthdays or other events and recreation activities. It's private marina makes it a wonderful place to enjoy an evening out on the boat with the kids or for teens engaging in watersports.

Bonus Points - 2
Santa Maria gets 2 Bonus Points for the following additional Family-Friendly Amenities:
Onsite Cafe/Restaurant

Private Marina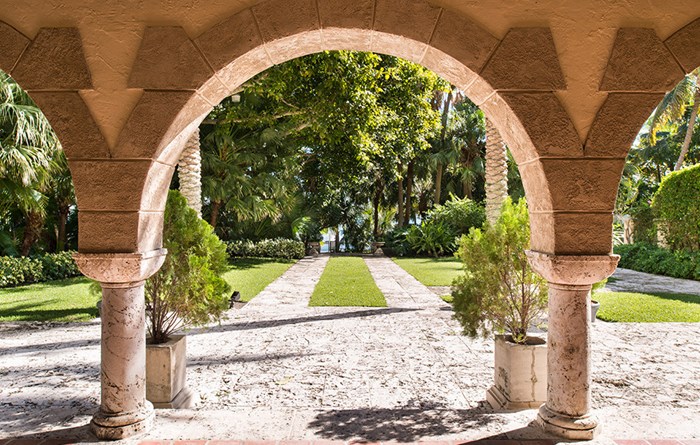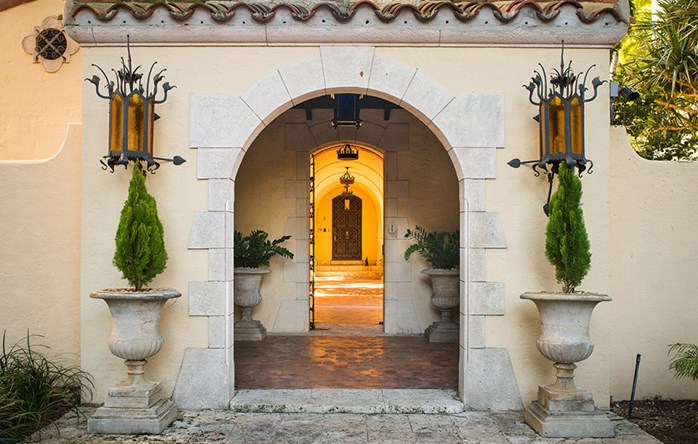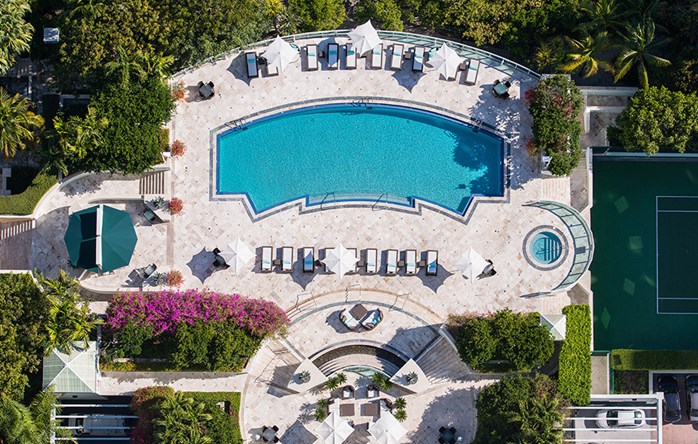 1000 Brickell Plaza, Miami, FL 33131
Avg. List Price: $1,189/sq. ft.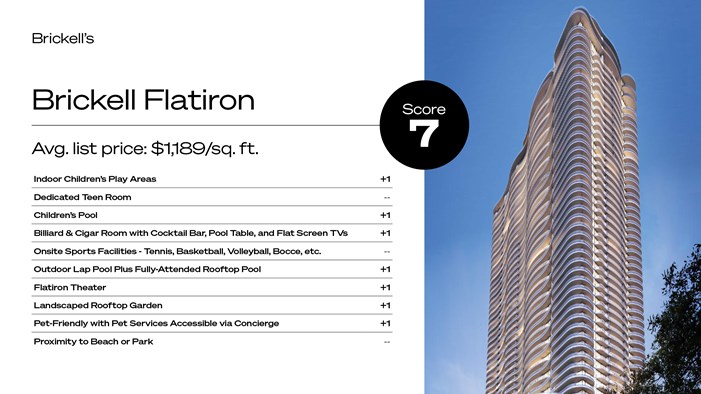 Just steps from the mega Brickell City Centre and MetroMover Stop, residents will find themselves surrounded by the best of Brickell. Designed by Revuelta Architecture International, this iconic 64-story skyscraper was developed by Ugo Columbo of the CMC Group. Matching the iconic status of the tower's curvilinear façade are its equally unique and luxurious interiors by Italian interior designer Massimo Iosa Ghini, as well as a lobby featuring curated artwork by artist Julian Schnabel. Each of its 527 luxury units are enhanced by bold textures, designer finishes, imported Italian flooring, sweeping glass exposures, and wide elliptical balconies with glass railings. The Brickell Flatiron Link digital concierge app is further meant to elevate its residents' experience by providing access to all kinds of services and amenities. For families, Brickell Flatiron excels by providing a dedicated Children's Playroom and Children's Pool, as well as a Billiards Room and Theater, a rooftop garden, and wine vault and a spa for Mom and Dad.

Bonus Points - 3
Brickell Flatiron gets 3 Bonus Points for the following additional Family-Friendly Amenities:
Wine Vault

Ground-Level Restaurants, Cafes and Retail with Room-Service 

Sky Spa Features a Hydrotherapy Circuit with Steam, Sauna, Relaxation & Treatment Rooms and Rooftop Fitness Center with Pilates Studio, Spin Room, Yoga Studio, Nutrition Consultant & Personal Trainers On-site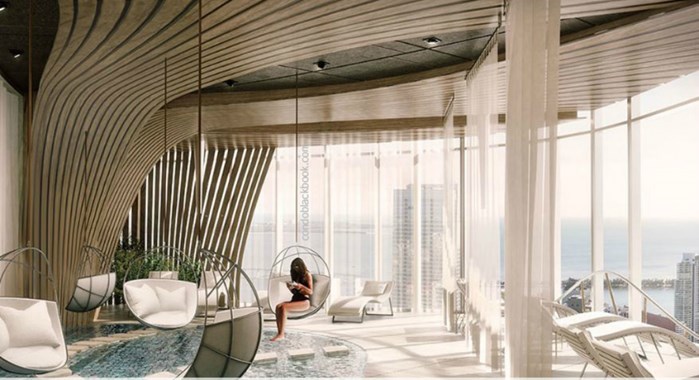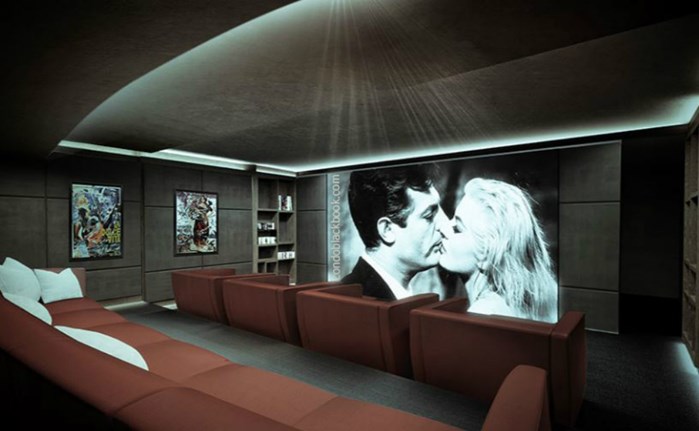 AND 
801 South Miami Avenue, Miami, Florida 33130
Avg. List Price: $757/sq. ft.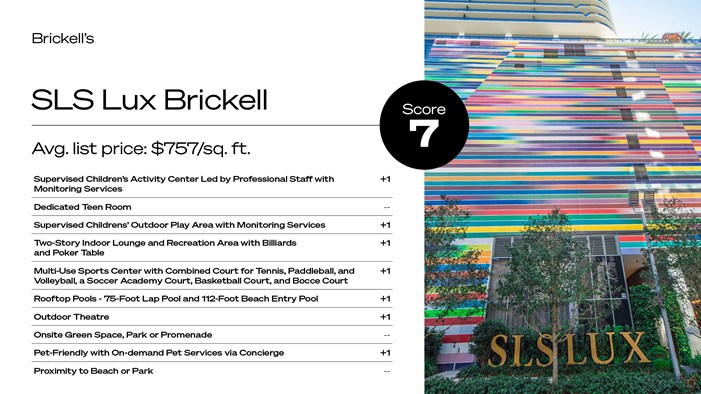 Also right in the heart of Brickell you will find our other No. 1 Family-Friendly condo building in the neighborhood. Next door to the mega shopping and entertainment destination of Brickell City Centre, SLS Lux Brickell is envisioned as a luxurious oasis of privileges. Developed by one of the top 10 condo developers in Miami, the Related Group, this iconic building features a one-of-its-kind LED façade by prominent Venezuelan artist Ana Martinez among other museum-quality works of art displayed throughout its common areas.
Designed by Arquitectonica, the building rises 57 stories to house 450 luxury condos. Each of its sophisticated residences feature spacious floor plans, interiors and finishes by the celebrated duo of Yabu Pushelberg, plus smart building tech that links residents to its professional concierge and amenities. Owners of designer suites further get access to the rental program by sbe. In terms of family-centric comforts, SLS Lux Brickell offers a children's activity and outdoor center, a multi-use sports center, multiple pools, an outdoor theater, a rock climbing wall, nanny and babysitting services, prioritized cabana and beach access at Hyde Beach at the SLS Hotel, and much more.

Bonus Points - 4
SLS Lux Brickell gets 4 Bonus Points for the following additional Family-Friendly Amenities:
Nanny, Babysitting and Grocery Shopping Services 

Private Wine Cellar at Outdoor Sky Lounge with Two Beautifully Designed Fire Pits

VIP Access to Hyde Beach at the SLS Hotel in South Beach with Lounges, Beach and Pool Towel Services, Cabanas, and Seaside Snack and Beverage Services

Ciel Spa and Expansive Fitness Center, including outdoor yoga and rooftop juice bar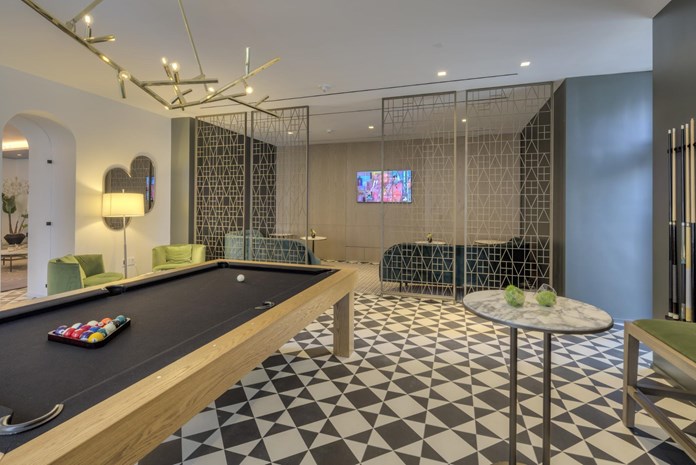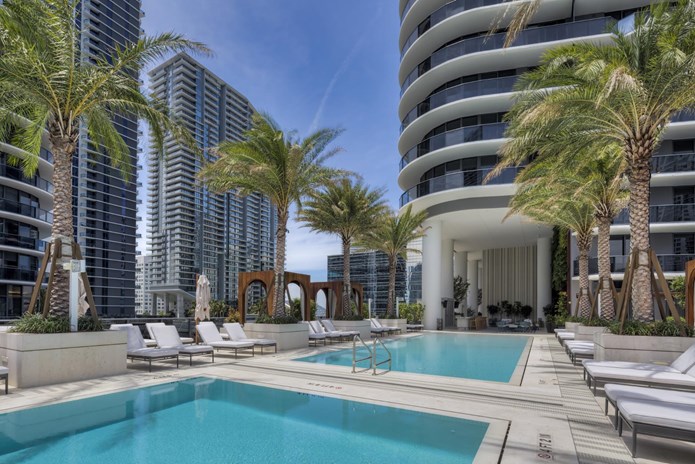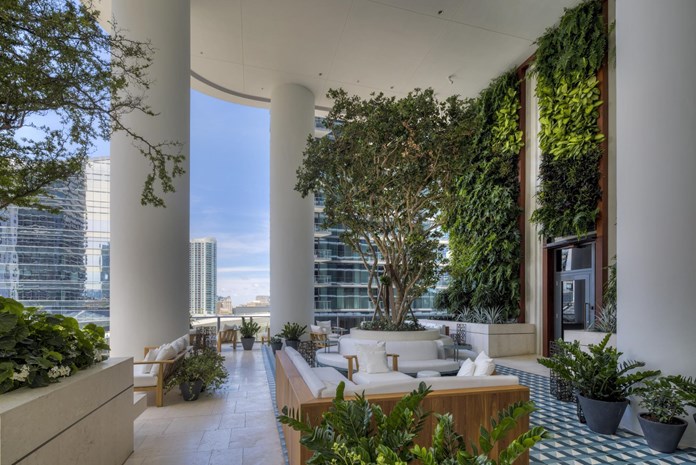 Do you want more information about Family-Friendly condos in Brickell or other Miami Neighborhoods, like
Downtown Miami
? Give us a call at (305) 697-7667 email us anytime.
---
Best Preconstruction Family-Friendly Condo in Brickell
---
175 SE 25th Rd, Miami, FL 33129
Avg. List Price: $1,366/sq. ft.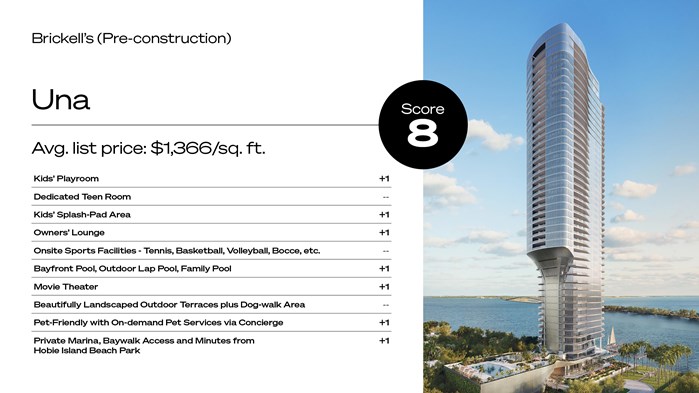 The most highly anticipated new construction in South Brickell, this yacht-inspired tower will rise 45 stories on one of the most prestigious waterfront addresses on old Brickell Avenue. Situated next door to the Rickenbacker Causeway that connects to Key Biscayne plus just minutes away, residents will find themselves in a most convenient location, including 10 minutes from Coconut Grove, and immediate access to I-95.
Developed by the OKO Group (one of the top 10 condo developers in Miami) and designed by the creators behind the Burj Khalifa Dubai, Adrian Smith + Gordon Gill Architecture, residents can look forward to a truly modern, ultra-luxury lifestyle in the iconic Una. Housing only 135 boutique residences, the glass building is designed to allow for maximum sunshine and brilliant Biscayne Bay plus city views. Each of the boutique residences are set to feature flow-through floor plans, extra-high ceilings, noise-reducing floor-to-ceiling exterior glass, plus expansive terraces with effortlessly gliding floor-to-ceiling doors and glass balcony railings. Una has also been designed with families in mind, offering a dedicated kids' playroom, a children's pool as well as multiple adult pools, a movie theater, preferred access to the Grand Bay Club on Key Biscayne, a private marina and other family-centric features.

Bonus Points - 4
Una gets 4 Bonus Points for the following additional Family-Friendly Amenities:
Private Dining/Party Room with Catering Kitchen

Spa with Steam Room and Sauna, as well as Indoor and Outdoor Private Massage Treatment Rooms Overlooking the Bay

Dedicated Beauty Suite for Private Hair Styling, Manicure and Pedicure Appointments

Access to the Grand Bay Club in Key Biscayne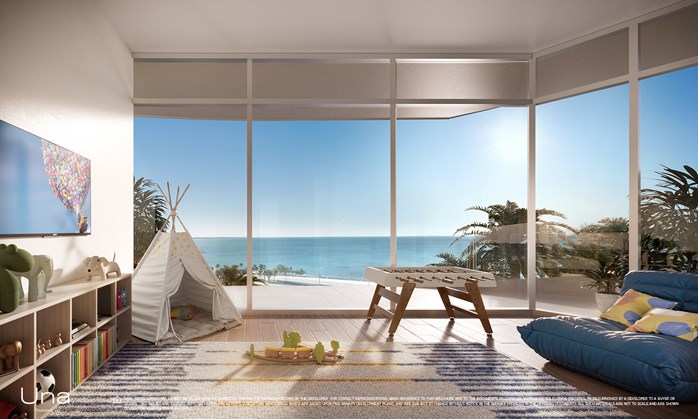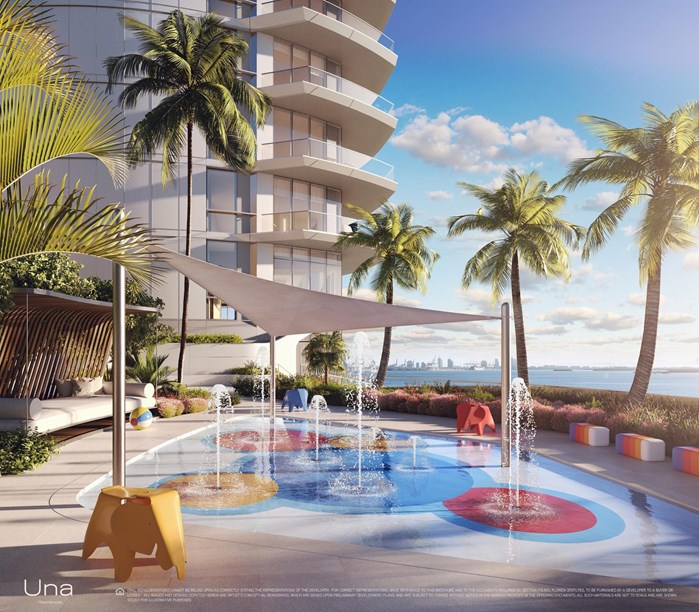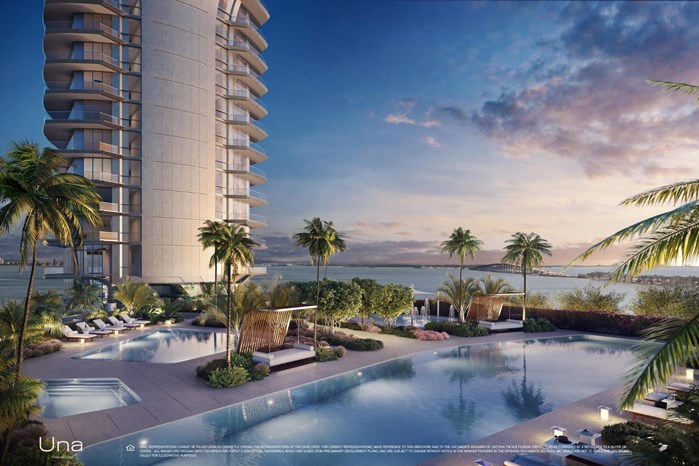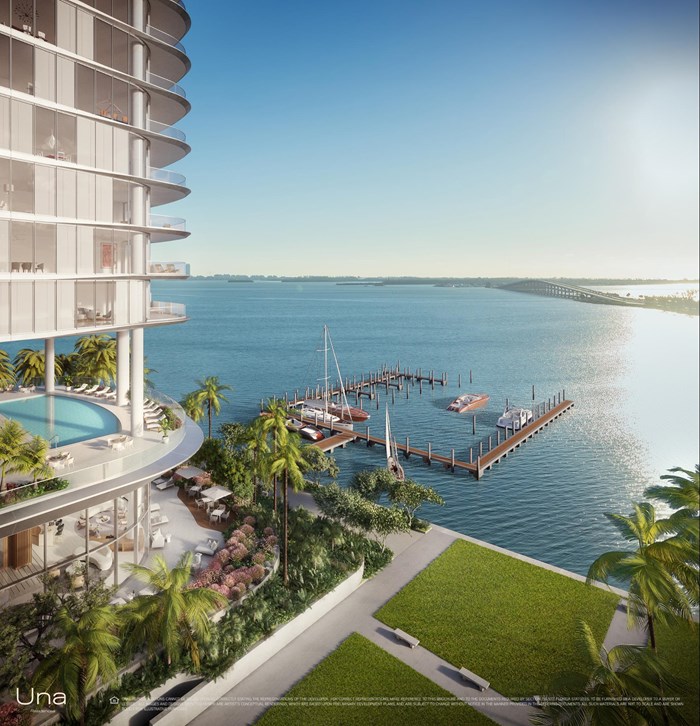 ---
How Safe is Brickell?
---

Brickell is one of the safer neighborhoods in Miami. This crime and safety heatmap shows how the financial district has a lower crime rate compared to most others. Of course, just like any other high-density urban neighborhood some crimes do occur, however, being the business hub of Miami, you will find most offices, residential buildings, and streets with strict security systems in place.
Brickell also ranks No. 1 on the "Best Places to Live in South Florida 2020", "Best Places for Young Professionals in Miami-Dade 2020", and No. 3 on the "Best Places to Raise a Family in Miami-Dade 2020" as per surveys conducted by niche.com. This stands as testimony to the popularity and overall ease of living in this gateway to the global business world.


---
Top Schools in and Close to Brickell
---

Although there are only a handful of top-rated schools in Brickell, there are quite a few close by that give parents ample choices. Southside Elementary, Brickell International Academy, and Key Point Academy are the highest-rated schools in Brickell. Venturing out of the neighborhood, you have more choices in the Mater Academy East Charter High School, Miami Senior High School, Ransom Everglades School, Carrollton School of The Sacred Heart, St. Stephen's Episcopal Day School, and Coral Way K-8 Bilingual Center.
For more information on the best preschools and private schools in Miami, simply follow the links for Condo Blackbook's list of top 10s.


---
Best Shopping in Brickell
---

When it comes to shopping in Brickell, the Shops at Mary Brickell Village and Village Portico have always been the staple for affordable buys and eats. However, with the opening of the 5 million square foot Brickell City Centre, the shopping scene in the neighborhood exploded from simply local to luxuriously global. With a choice of over 120 major luxury stores and eateries, including a Saks Fifth Avenue, Zara, Swarovski, Hugo Boss, Victoria's Secret, Chopard, Apple flagship store, and CMX cinema, visitors get treated to a truly world-class experience.
For their daily needs, residents can head to the plethora of convenience stores peppered across town. There are three Publix supermarkets (at Miami River, Brickell Village, and Mary Brickell Village), two Starbucks (in the Mary Brickell Village and Bond condos), multiple coffee shops, an Italian Food Hall, a Whole Foods just over the Miami River bridge, plus a Sunday Farmers' Market that takes place at the Brickell City Centre, as well as one at Vizcaya very nearby.
See a Brickell condo that's perfect for your family? Or want more choices laid out for you? Call or email us here and a Miami condo expert will help you find one that best fits your family needs and ideal living scenario.
Share your thoughts with us
Sign up now
Get news and updates delivered to your inbox