Need a little Drama in Your Life? Theater is Alive and Thriving in Miami!
Nov 27, 2019 November 27, 2019
One of the things that makes a big city special is its bounty of Arts & Culture offerings.  While many associate Miami with sunny beaches, glam fashion, and all-night-party culture, the Magic City actually has quite a sophisticated artistic life. In addition to the now-established December Art Week, including renowned Art Basel, Miami is home to several theatre companies and cultural venues that keep the performing arts scene thriving for both residents and visitors year round. To help you get to know the local theater scene, here are some of Miami's most respected and celebrated theater companies and presenters, as well as the locales (some historic) where you can enjoy great theater in Miami!


Arca Images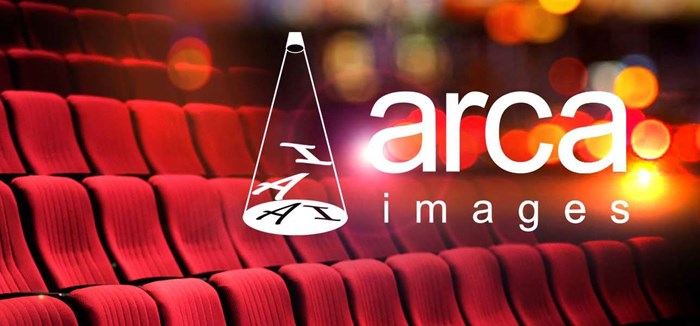 One of Miami's premier theater companies, Arca Images produces bilingual theater with simultaneous interpretation so that both English and Spanish-speaking audiences can enjoy the same show at the same time. Arca's resident playwright is Pulitzer Prize winner Nilo Cruz, who also occasionally directs. With excellent production values and a top-tier educational program for adult actors, Arca presents a year-round season of plays at the Miami-Dade County Auditorium.


Area Stage Company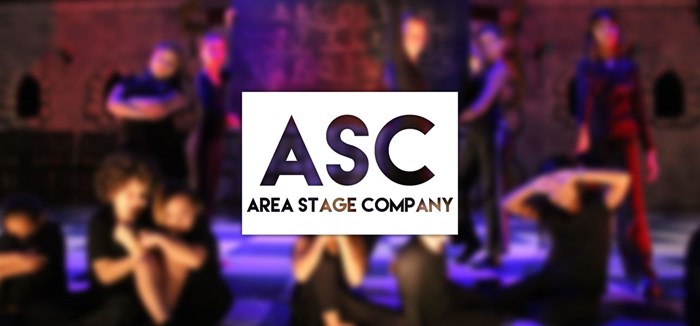 Area Stage Company is a great family playhouse located at Riviera Plaza on U.S.1 in Coral Gables. The company has its own fully-equipped theater where, for more than 30 years, they have been presenting high-quality, professional productions of acclaimed children's plays and award-winning musicals such as Oliver, Peter Pan and Fiddler on the Roof. Area Stage Company also provides workshops for children in acting, music, dance and musical theater production.


City Theatre Miami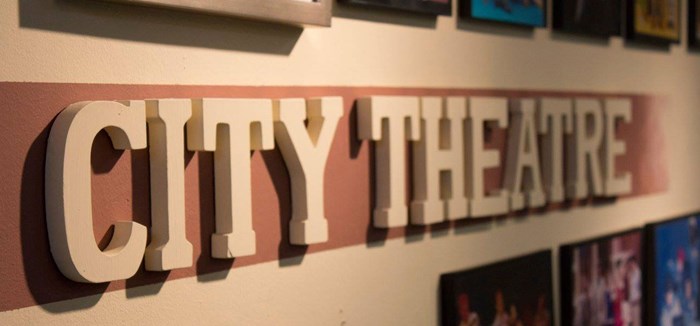 City Theatre is another great family company and the only theater company in the U.S. that is dedicated specifically to developing and producing a year-round season of ten-minute plays for audiences of all ages, as well as a national Short Play Festival in the summer. You can catch their offerings at different local stages, including the Adrienne Arsht Center for the Performing Arts.


El Ingenio Teatro (The Ingenuity Theater)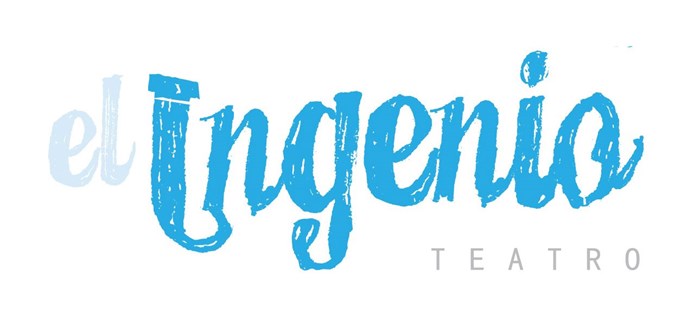 This amazing little theater company represents Miami's colorful Latin Heritage by presenting provocative Spanish-language plays with subtitles so English speaking audiences may also enjoy them. El Ingenio also presents the Unforgettable Authors series in which classic works by international authors are presented, and the Casandra Festival of Latin American Women's Theater, with productions from around the world.  Adults and children can also experience the expression of theater through workshops and classes. Most of El Ingenio's programs are presented at the historic Koubek Center in Little Havana and other nearby neighborhood venues.


FUNDarte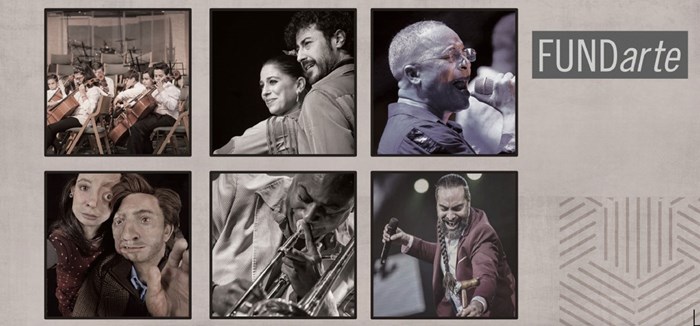 One of Miami's most dynamic cultural presenters, FUNDarte presents the most cutting edge and experimental theater companies from Latin America, the Caribbean, and Spain, as well as plays by local playwrights and directors, all with simultaneous interpretation. They also showcase dance and musical concerts, films, and art exhibits. FUNDarte's season spans a full year with a variety of cultural programs at venues such as Miami Dade County Auditorium in Little Havana, and the historic Colony Theater on Lincoln Road, the Gleason Room at the Fillmore, and the North Beach Bandshell in Miami Beach.


Gables Stage Company
Founded in 1979 as Florida Shakespeare Theatre and originally performing at Vizcaya, Gables Stage is now as one of Miami's longest running and most respected theater companies presenting challenging contemporary works by international playwrights. The company performs six plays yearly at the Biltmore Hotel, with productions touring to local performing arts venues across South Florida, such as the Lyric Theatre, the Joseph Caleb Auditorium, and The Seminole Theatre.


The M Ensemble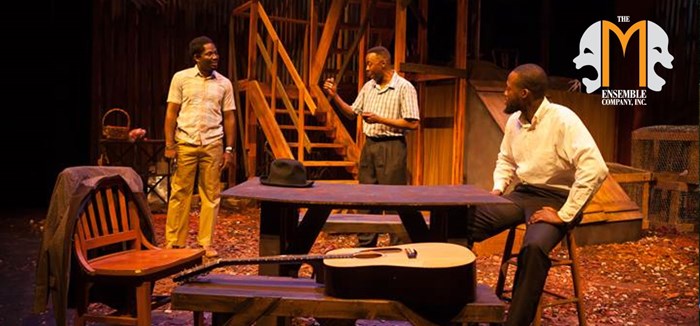 The M Ensemble is Florida's oldest African-American theater company and presents musicals, as well as contemporary, classical, and original plays at the brand new, state-of-the-art Sandrell Rivers Theater in Little Haiti. Founded in 1971,the company also provides theater workshops for children as well as adults, and special presentations to celebrate Kwanzaa and Black Music Month.


Mad Cat Theatre Company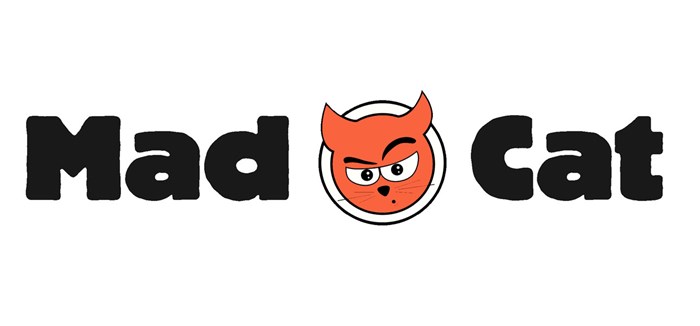 The resident company at Miami Theater Center (MTC) in Miami Shores, Mad Cat Theatre presents provocative, brazen works of theater that explore and express the hypermodernity of society. The company presents a season of original plays, as well as adaptations of established works, experimental theater with multimedia, live music, dance, puppetry, and live poetry readings.


Miami New Drama


Miami New Drama is the resident theater company at the Colony Theater in Miami Beach, where you can enjoy a full season of original, top-quality contemporary theatrical productions by international playwrights directed by Michel Hausman, the company's Artistic Director, as well as guest directors. Functioning as a non-profit, Miami New Drama is committed to promoting theater as a vehicle of social engagement, cultural conversation and human interaction.


Miami Light Project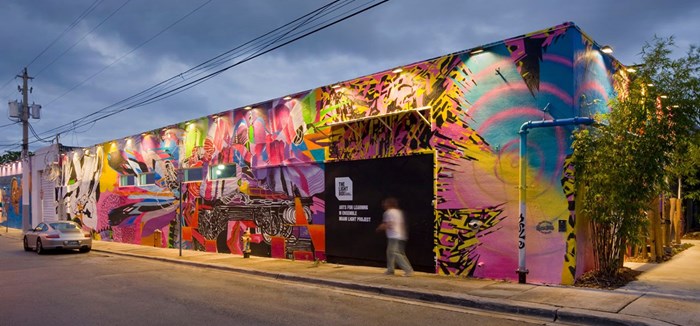 Another of Miami's most innovative presenters, Miami Light Project (MLP) presents live performances by artists from around the world working in dance, music and theater. MLP also supports South Florida-based artists by commissioning new work from local artists and providing educational programs for children and adults. Their very versatile venue, the Light Box at the Goldman Warehouse in Wynwood, lends itself to an endless variety of contemporary theatrical configurations that stretch way "outside the box." For example, MLP's annual ScreenDance Miami Festival highlights choreographers and directors working with emerging concepts in movement and dance on film and camera.


Microtheater Miami at Centro Cultural Español
If you don't have the patience for a full-length evening work, how about a series of quick 15-minute plays? Microtheater Miami is one of Miami's most exciting theater adventures, and presents 14 mini plays each season, each performed six times nightly, so you can actually see several in one night. Located at Centro Cultural Español on Biscayne Boulevard near the Miami's Downtown Arts & Entertainment District, the plays may be presented either in English or Spanish.


Zoetic Stage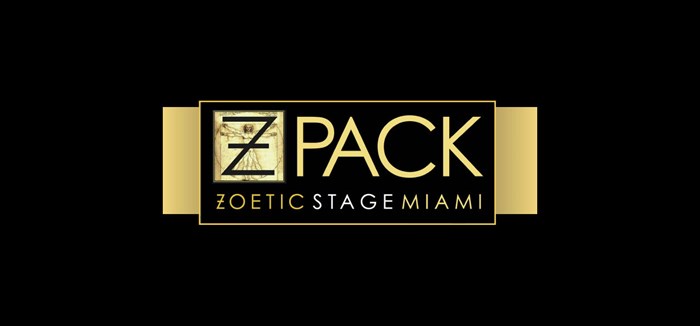 Zoetic Stage is the resident company at the beautiful Adrienne Arsht Center for the Performing Arts in the heart of the Arts & Entertainment District.  Founded in 2010, the company presents fresh, bold performances of contemporary plays and musicals, as well as produces regional premieres and new original works, running from October through May.


---

So the next time you're feeling you need a little more drama in your life, check out one of Miami's amazing and diverse theatrical offerings.
Share your thoughts with us
Sign up now
Get news and updates delivered to your inbox