Need Grocery Delivery? Here are Miami's Greenest Grocery Stores that Deliver
Apr 01, 2020 April 01, 2020
Miamians love to be healthy. From incorporating our balmy coastal weather and the love for our beautiful sea into all we do, to having a plethora of delicious and healthy dining options, to simply shopping and eating well at home. Our focus on wellness can be holistic. And in the day and age of protecting our own health and the health of the planet, grocery stores play a huge role. From the amount of plastic they use to the quality of their food, grocery stores like ALDI, Whole Foods, Trader Joe's, Publix and their Greenwise brand, and others, are doing their part to help us all be healthy, too.
So what are the greenest, most eco-friendly grocery stores and how can we get grocery delivery from them? We've done the research for you and here are the results.


Grocery Store Rankings

Global environmental nonprofits such as Greenpeace are calling on supermarkets around the world to address their role in ocean pollution and the climate crisis, and to take demonstrable, immediate steps to improve the quality and sustainability of our food, as well as, significantly reduce their plastic and carbon footprints. Recently, the group issued a report that's the first of its kind, ranking top U.S. supermarkets on their eco-friendly efforts. We've listed them in order of their ranking, along with information on how to get food delivered from each one.


ALDI - Discount European Grocery Store Ranks Highest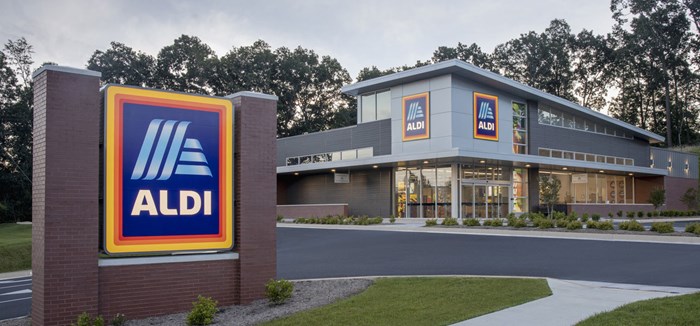 ALDI is not only a green alternative with plenty of non-processed and organic natural foods, a wide variety of frozen selections, and gluten-free options, it's also probably the cheapest place to shop in South Florida, in part because they encourage you to bring your own reusable bags and pack your own groceries. ALDI ranked number one on Greenpeace's list of 20 U.S. grocery store chains. 
Shop Online + Grocery Delivery: Conveniently, you can shop the aisles of ALDI on your computer through online grocery delivery company Instacart. Here, your Instacart shopper will text you once they have started shopping, and you can approve any substitutions or make special requests. Delivery is usually within five hours at your doorstep.


Trader Joe's Ranks 4th in Nation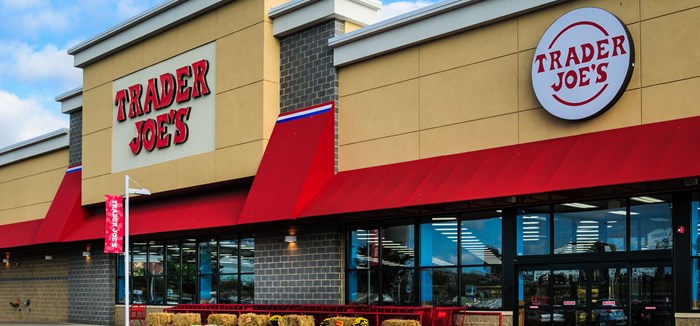 Trader Joe's, known as "the Disneyland of supermarkets" offers a broad range of natural and organic foods, fresh produce, prepared foods, and healthy, exotic delights. They also have committed to increased sustainability policies for 2020, including a long-running policy to donate 100% of products that go unsold but are safe for consumption through their Neighborhood Shares Program. 
Shop Online + Grocery Delivery: While TJ's doesn't currently provide direct delivery or online ordering service, you may be able to order your favorite Trader Joe's products and have them delivered to your door through a third-party service such as Taskrabbit.


Whole Foods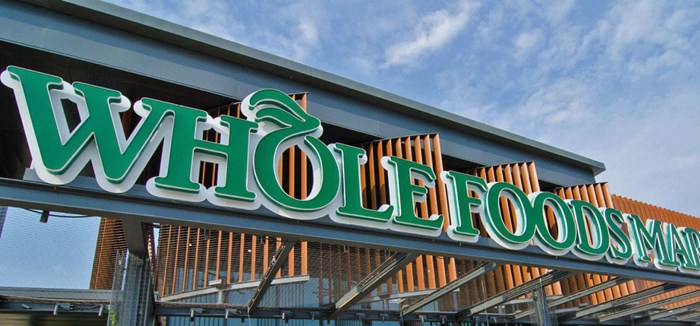 Whole Foods is now owned by Amazon, which has had mixed results. On one hand, its notoriously high prices have come down quite a bit since this change and it's super easy to get delivery through Prime membership. On the other, its eco-friendly ranking has fallen to 11th place from 2nd the year before. But of all grocery stores, Whole Foods provides perhaps the widest array of natural and organic produce, as well as organic, free-range meats and dairy products, non-dairy and gluten-free alternatives, prepared foods, and even health and beauty products. 
Shop Online + Grocery Delivery: Shop Whole Foods through your Amazon app or website, where they offer weekly Prime specials on food. And get free, quick delivery from Whole Foods on any order of $35 through your Prime membership on Amazon!


Publix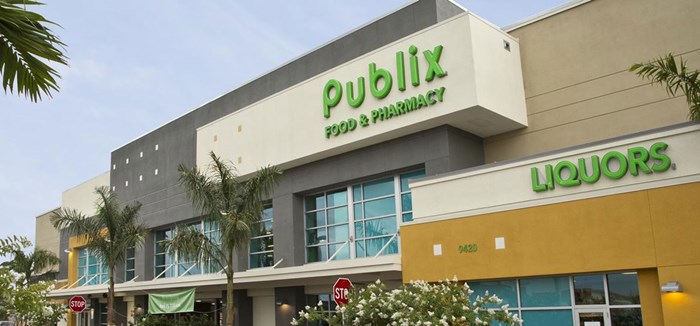 Publix is our tried and true favorite Florida supermarket, and you can always rely on it being fully stocked with your favorite household essentials such as excellent quality fresh meats and produce, as well as plenty of natural and gluten-free options, including their own GreenWise label, which is now a self-standing grocery store of its own in certain locations (recently Boca Raton, under construction in Fort Lauderdale and is speculated to be coming to Miami). In fact, Publix probably offers the widest selection of groceries in the area! 
Shop Online + Grocery Delivery: Order your favorite Publix groceries for delivery via Instacart for quick, low-cost delivery or free delivery with their Instacart Express program.


Non-Ranked but Still Recommended - Milam's, The Fresh Market, Winn Dixie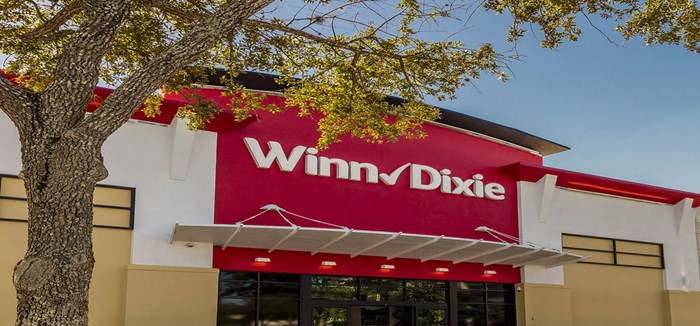 Smaller local markets such as Milam's in Coconut Grove and Fresh Market in South Beach and Coconut Grove were not included in the Greenpeace report, though we assume those to be even greener than the larger stores mentioned above, simply because they use up fewer natural resources. Both of these gourmet supermarkets provide top-quality fresh meat and produce, imported items, locally prepared food, and gourmet specialties. If you want your groceries delivered, each of these provides online ordering and delivery service here:
Shop Online + Grocery Delivery: For Milam's and The Fresh Market, you can shop online and order grocery delivery via Instacart. Just select the store you want to have delivered from at the upper left corner of Instacart's homepage. 
Winn Dixie, while also not listed in the Greenpeace survey, is another great local option that carries excellent variety and quality, along with their own health-conscious brands and serious frequent shopper discounts and promotions. 
Shop Online + Grocery Delivery: Winn Dixie delivers through an app called Shipt.


---

Now that we are in a time when we're all thinking of our own health, our neighbor's and even the world's health, know that you can order your groceries from your favorite stores like Aldi and Whole Foods, and feel good about it when your groceries are delivered in brown paper bags! Not only will the ocean thank you, but you'll feel pleasantly pampered. You'll also be able to use that grocery shopping time for more interesting and fun activities. 
Share your thoughts with us
Sign up now
Get news and updates delivered to your inbox