Need to Get Away from It All? Escape to a Miami Sandbar
Sep 15, 2020 September 15, 2020
Destination: Sandbar Miami

Miami's coastline provides plenty of adventure, fun and stress relief, the perfect life hack for destressing! Whether you're into boating, kayaking, swimming, or scuba diving, our coast provides plentiful areas where natural beauty and cooling relief from the hot sunny weather await you. Among the many delights that the Miami coastline has to offer are the sandbars that emerge along the beach at low tide. While most sandbars come and go with the tides and shifting sands, there are several that are established as permanent, and three in particular within Miami.
These sandbars are sunny oases in the middle of the sea, accessible only by boat or kayak, and have become popular fun zones where families and singles can swim, relax, and party. 
If you are looking to enjoy a special adventure in the water, set out on the waters and check out these gorgeous Miami Sandbars the next time you go out boating or kayaking.


Haulover Sandbar
10800 Collins Ave, Sunny Isles
---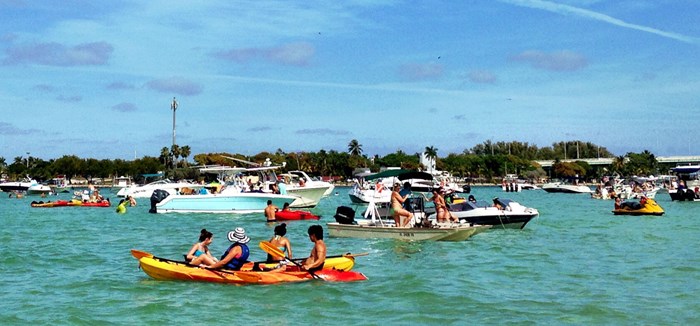 The Haulover Sandbar is perhaps Miami's most popular spot in the middle of the sea, and lies in the northern part of Biscayne Bay off the coast of the Haulover Beach Marina. The sandbar stretches across a wide area of shallow waters that encompass a large section of the bay. Accessible only by boat, this wet and sandy playground with warm, crystalline shallow waters attracts lively weekend crowds and serves as an oasis for boaters who want to just take a break and soak up some sun and fun in the middle of the bay.
The sandbar draws plenty of partiers, as well as families and groups of ocean explorers, and has become a quintessential experience on the Miami "to do" list. This spot is such a sensation that there's even a floating food boat – much like a food truck, but in the water - that caters to the sandbar crowd, where you can grab tasty snacks without having to head back to shore.


Bear Cut Sandbar
4000 Crandon Blvd, Key Biscayne
---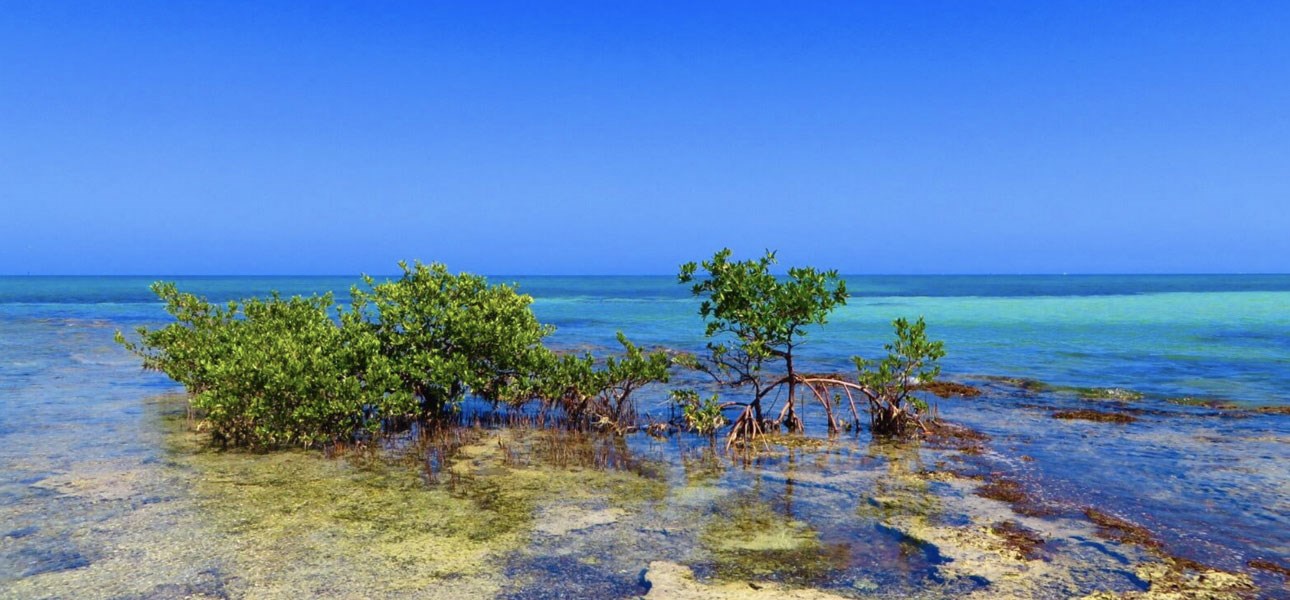 Photo credit: 

Guillermo G

The sandbar at Bear Cut Preserve in Crandon Beach is less popular than the ones at Haulover and Nixon Beach, so it's beloved among locals as one of Miami's most beautiful secret getaways. Located just where Biscayne Bay meets the Atlantic Ocean, close to downtown and South Beach, the Bear Cut Sandbar is part of a protected park and beach area and is accessible only by boat, kayak, or paddleboard. 
This Sandbar attracts families and off-the-beaten-path explorers, including divers and snorkeling aficionados who love to explore the nearby sunken ship treasures and coral reefs.


Nixon Beach Sandbar
Biscayne Bay, Key Biscayne
---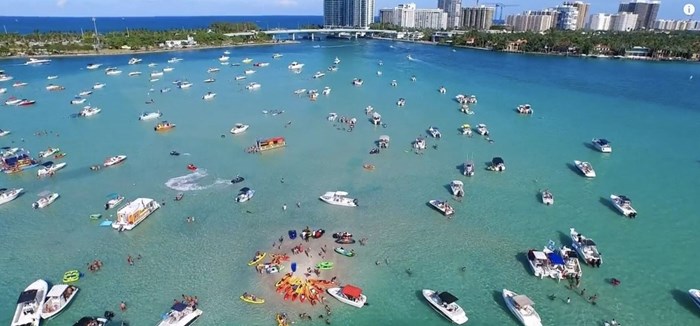 Photo credit: Sandbar MIA
While you're out on the bay, just a little bit further south, you'll find the Nixon Sandbar, located just west of Key Biscayne, near Hurricane Harbor. This sandbar also draws a regular crowd of boaters who love to party in the style that Miami has come to be known for. The crystalline waters provide cool refreshment and the ambiance is one of relaxation, fun, and joie de vivre.
There are plenty of places to enjoy the sun and fun in Miami, but there's really no place to do so quite like the middle of the warm and calm waters of our bays and sea. Next time you're feeling adventurous, head out to the middle of Biscayne Bay and enjoy the full-blown Miami Sandbar experience!
Share your thoughts with us
Sign up now
Get news and updates delivered to your inbox