New 330-Unit Condo Project Announced for Edgewater, with Only Eight Stories
Feb 29, 2016 February 29, 2016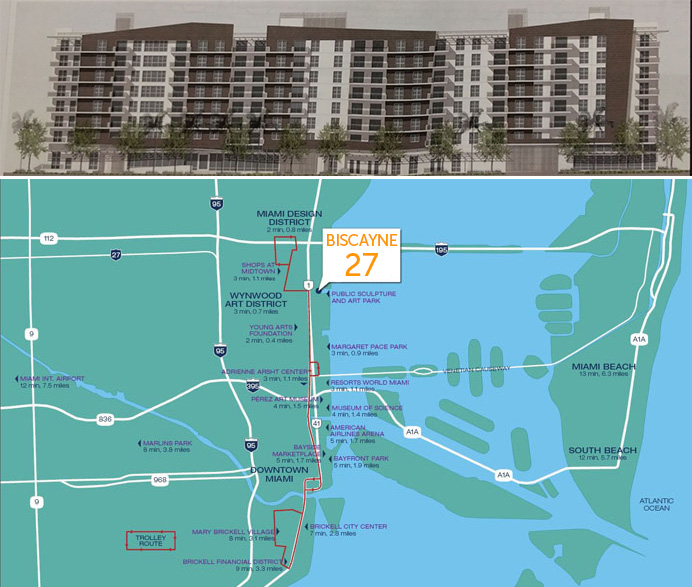 The nation's seventh largest apartment owner, the Richman Group, has announced plans for a new 330-unit residentail building in the Edgewater district.
Richman submitted plans to the City of Miami in late January for their new project, Biscayne 27. It will be located at the 2.2-acre plot at 2701 Biscayne Boulevard, the former location of the Ion project.
The building itself will only be eight stories tall, and will have smaller units, but there will be 330 of them, including 71 studio-size apartments. Biscayne 27 will also include a parking garage with 380 parking spaces, which Richman is trying to request a 30% parking requirement reduction.
West Brickell Tower and West Brickell View are both recent investments that the Richman Group made in Miami. Both of which are low-income projects.
Corwil Architects is the architectural designing firm for the project.
Source: thenextmiami.com
Photo credit:  thenextmiami.com
Share your thoughts with us
Sign up now
Get news and updates delivered to your inbox