New Boulevard 57: Only 8 Stories High But They're Really Good Stories
May 29, 2015 May 29, 2015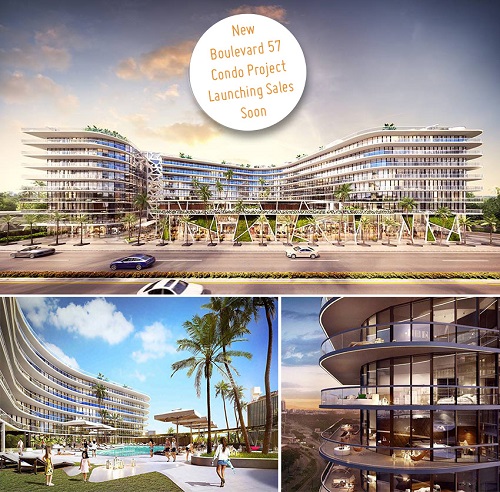 A new 107-unit condominium project is rising from Biscayne Boulevard and will begin sales on the first of September.
The new Boulevard 57 project, previously known as "The Boulevard and Unika" or "Fifty Seven," will stretch over eight stories, will be developed by Unitas Group and funded by Venezuelan investors. The project is estimated to cost $100 million.
Boulevard 57 has a relatively high price tag, as it will cost $550 to $600 per square-foot for rooms about 2,300 square-feet in size. Also, the ground level will house 40,000 square-feet of commercial space.
Lyle Chariff, a broker of Chariff Realty Group and local area resident, will be handling leasing. Chariff also plans to bring in grocers and restaurants to fill some of the space.
Developers hope for construction to finish by the end of 2017.
Source: thenextmiami.com
Photo credit: Renderings - thenextmiami.com
Share your thoughts with us
Sign up now
Get news and updates delivered to your inbox