New Brickell Flatiron Highrise Condo More Buyer-Friendly Thanks to Fannie Mae Approval and Lower Deposits
Apr 02, 2019 April 02, 2019
The striking new Brickell Flatiron tower in Brickell at 1001 South Miami Avenue, designed by architect Luis Revuelta and developed by Ugo Colombo's CMC Group, has just announced a reduction in the required minimum deposit for potential buyers who want to invest in brand new residential units as the building braces for delivery toward summer's end. CMC also announced that the building has secured Fannie Mae approval, which will mean easier financing for domestic buyers.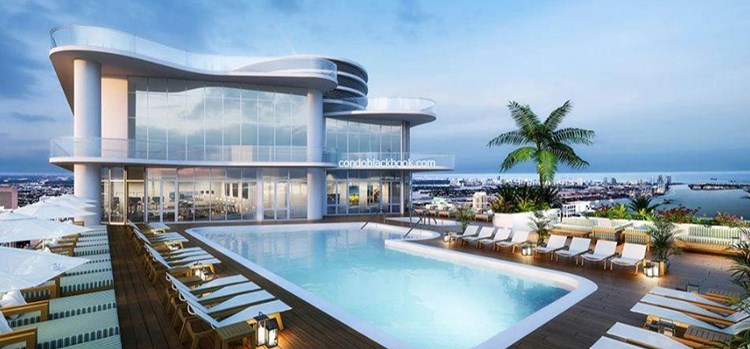 Developer and Lender Minimum Deposit Requirements Lowered at Brickell Flatiron


The CMC group has dropped the minimum down payment deposit to 30 percent of unit price, in contrast to the 50 percent that is now the market standard, and is poised to deliver the 64-story tower by August/September 2019. This move, in addition to the facilitation of standard financing options through Fannie Mae, has attracted more domestic buyers. Currently, about 87% of the tower's 527 luxury units are already sold, with domestic buyers purchasing some $290 million worth of residential units since the project's launching in 2014.
Brickell Flatiron will be among Miami's tallest towers standing at a grandiose 736 feet overlooking the water, and feature interiors designed by Massimo Iosa Ghini of Italy's Iosa Ghini Associati. The building is also endowed with a gamut of luxury amenities, including a rooftop pool, gym, and spa, as well as a theater, billiard area, cigar room, and wine cellar.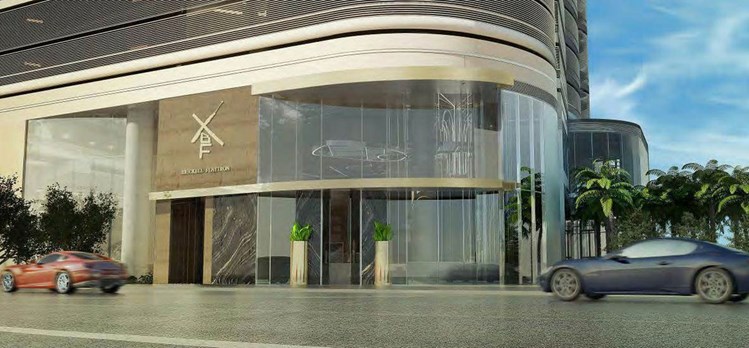 Brickell Flatiron Sales Going Strong


Vanessa Grout, president of CMC Real Estate, has confirmed that Brickell Flatiron sales so far total some $475 million, with remaining units ranging in price from $490,000 to $2.5 million, and the last available penthouse priced at roughly $8 million. She noted that many of the condo tower's residential owners are "local buyers relocating from neighboring older buildings, and buyers from higher tax states."
Grout also expressed confidence that CMC will garner sufficient sales closings upon delivery of the building to cover the $236 million loan they took out from Bank of the Ozarks (now Bank OZK) to construct the project. This factor also contributed to the developer's decision to lower deposits.



Brickell Flatiron Not the Only Pre-Construction Condo Lowering Deposit Requirements


The practice of easing deposit requirements is fairly common among developers once they near building completion and have few remaining units to sell. Other local developers such as The Related Group, Melo Group, and NR Investments, have similarly dropped deposits for projects in the Brickell area, as well as Wynwood, South Beach, and other Miami neighborhoods.
Share your thoughts with us
Sign up now
Get news and updates delivered to your inbox