New Courthouse Location Up for Grabs, Macy's is a Possibility
Oct 16, 2014 October 16, 2014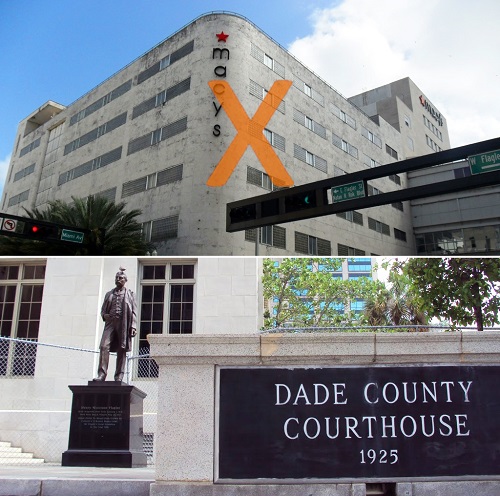 Voters for the county of Miami-Dade will vote for whether or not they should issue bonds to fund a new courthouse. In addition, the location of the courthouse is still to be determined.
The county has been negotiating most actively with All Aboard Florida, but they also are discussing matters with other private developers.
Miami-Dade county officials has spoken with the owners of the Macy's building downtown, discussing the building that will be empty when Macy's moves to the Miami Worldcenter. Additionally, officials have spoken with the owner of 54 West Flagler Street, which is an 18,000 square-foot surface parking lot near the current courthouse.
The county has also considered the possibility of using one of the sites that they already own.
There are many possibilities for sites, and the county is in discussion with many prospective sites.
Source: exmiami.org
Photo credit: Courthouse - panoramio.com, Downtown Macy's - metroatlantic.com
Share your thoughts with us
Sign up now
Get news and updates delivered to your inbox