New Laws Allow for New Developments in North Miami Beach
Mar 18, 2016 March 18, 2016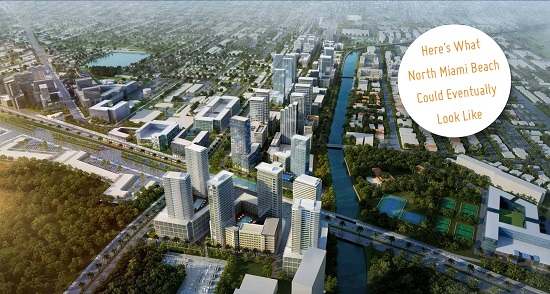 North Miami Beach may be getting a pedestrian-friendly and transportation-friendly downtown district with a wide variety of uses.
In 2015, the City of Miami Beach passed amendments on the land-use laws, which paved the way for a master plan that will allow for virtually limitless development to the area surrounding 163rd Street. CK Prive Group plans on taking advantage of the new land-use laws and has purchased many properties in the area, such as the Dean's Gold site.
CK Prive Group, which is a partnership between CK Holding Group and Prive Land Banking, is creating a 400-unit multi-family project at the 1.96-acre plot located at 2261 Northeast 164th Street in North Miami Beach. They purcahsed that property in January for an undisclosed amount of money.
Not much has been released about the new tower, except that there will be 400 rental units and a ground-floor retail component.
Share your thoughts with us
Sign up now
Get news and updates delivered to your inbox