New Parking Garagat Dolphin Mall Will Make Parking Easy
Sep 11, 2015 September 11, 2015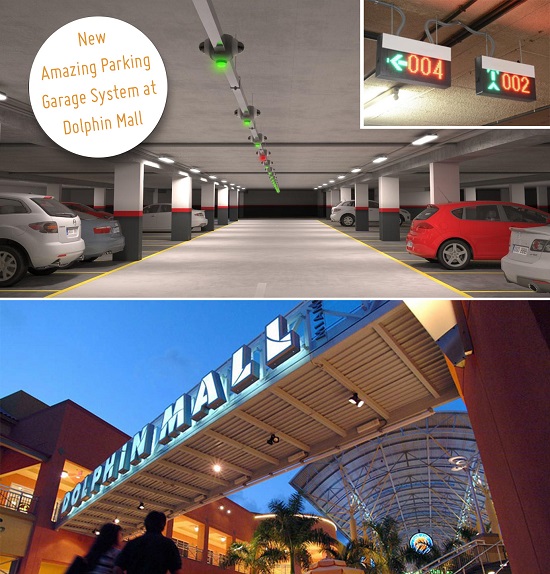 The new parking garage system at Dolphin Mall will make the once tedious task of finding parking at Dolphin Mall a relic of the past.
An electronic panel will display the number of spaces available on each floor. Each aisle will have a screen showing how many spots are open. In addition, a green or red light will shine above each space for easy location of open parking spaces.
In addition, patrons can enter their license plate number into a kiosk to track the location of their car in case they forget where they left it. Reportedly, a new smartphone app is being developed to further assist with parking.
The parking garage at Dolphin Mall was built as part of the 18-month construction plan, which will add 32,000 square-feet of space and five new restaurants for visitors to enjoy. Developers plan to open on September 15th.
Dolphin Mall is owned by Taubman Centers, which is a partner with the Mall at Miami Worldcenter. More than half of the shoppers at the mall are reportedly international tourists.
Source: thenextmiami.com
Photo credit: thenextmiami.com
Share your thoughts with us
Sign up now
Get news and updates delivered to your inbox