New Plans to Convert Biscayne Boulevard into Scenic Park to the Bay
Apr 09, 2015 April 09, 2015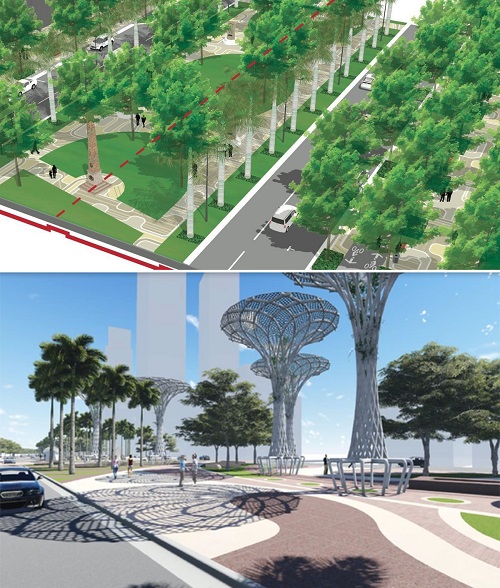 In a new plan to deal with the unbelievable amounts of traffic, some of Miami's leading urban planners are on the case. They have decided to encourage people to get out of their cars and walk by renovating Biscayne Boulevard into a scenic park.
Biscayne Green, a plan designed by the Downtown Development Authority (DDA), will remove two lanes of traffic between Southeast Second Street and the AmericanAirlines Arena. The plan would also take away the parking spaces in the middle of the street in order to add pedestrian walkways and a park lined with trees. At its essence, Biscayne Green would make it much easier for people to get across the streets and get to the bay without having to fight traffic.
Javier Betancourt, the Deputy Director of the DDA, referred to the changes as a "road diet," noting that giving an alternative to driving would be the only way to save downtown Miami from its horrendous traffic. "Our objective can't be getting cars through downtown as easily and quickly as possible," Betancourt said, "The idea is to create a downtown that's great for pedestrians and if that comes at the expense of the car, then so be it."
Biscayne Green is part of a bigger scheme that discourages driving and encourages healthy living; a concept that is hard to grasp, but many hope will increase the quality of life in Miami.
Source: miamicurbed.com
Photo credit: Rendering - therealdeal.com, bizjournal.com
Share your thoughts with us
Sign up now
Get news and updates delivered to your inbox